Tale of the Tape: Cheesesteak at Philip's Steaks
---
Philip's Steaks is the hipster rock answer to where to get the best cheesesteak on Passyunk Avenue. But that doesn't mean it is the wrong answer. Far from the neon of 9th and Passyunk, Phil's, as those in-the-know call it, is a 24-hour stand at 23rd Passyunk. Easily accessible to homesick travelers returning through Philadelphia International Airport, as well as shift workers, locals and in-the-know sports fans heading to or from the sports complex, Phil's always has customers, despite its off-the-strip location.
Philip's offers the standard cheesesteak options and the "Old Fashioned" or "Old Fashion" as the sign says, a steak that GQ's Alan Richman highly praised when he was naming his best cheesesteaks in Philadelphia.
Philip's Steaks
2234 W Passyunk Avenue
215-755-4820
Roll: Aversa's Italian Bakery
Meat: Slabs of rib-eye
Onion: Minced
Cheese: American, Cheez Whiz, Provolone
Price: Cheesesteak $8.75; Old Fashioned $9.50
Pro Tip: Add the complimentary hot sauce sparingly. It packs serious wallop.
The Verdict
The meat at Philip's had no gristle and plenty of flavor. The scant amount of Cheez Whiz was a bit of a dissapointment but did add some zing to the sandwich. The big winner though was the "Old Fashioned." This steak comes with gooey provolone cheese and is topped with grilled tomatoes, Italian peppers and a shake of salt, pepper and oregano. It's no wonder that Alan Richman was such a fan.
---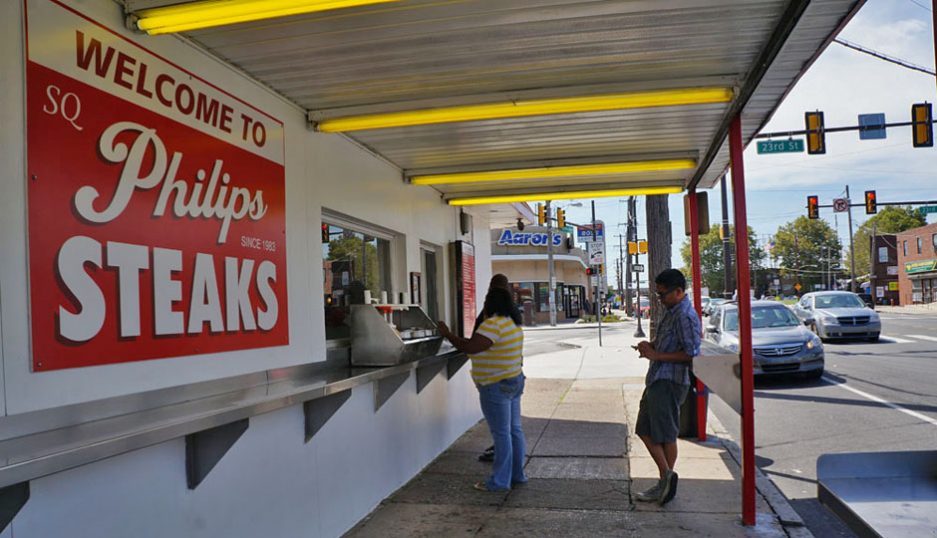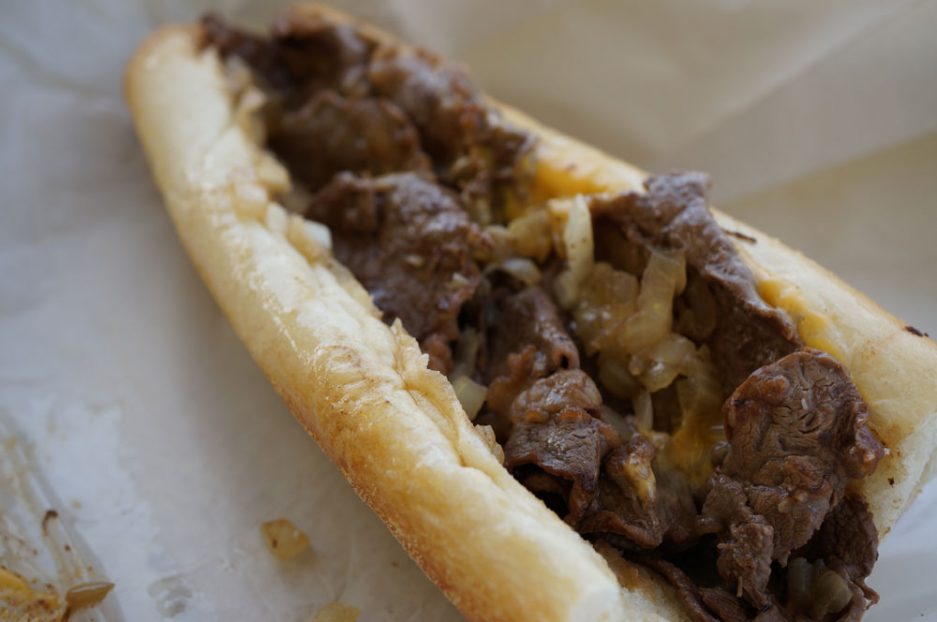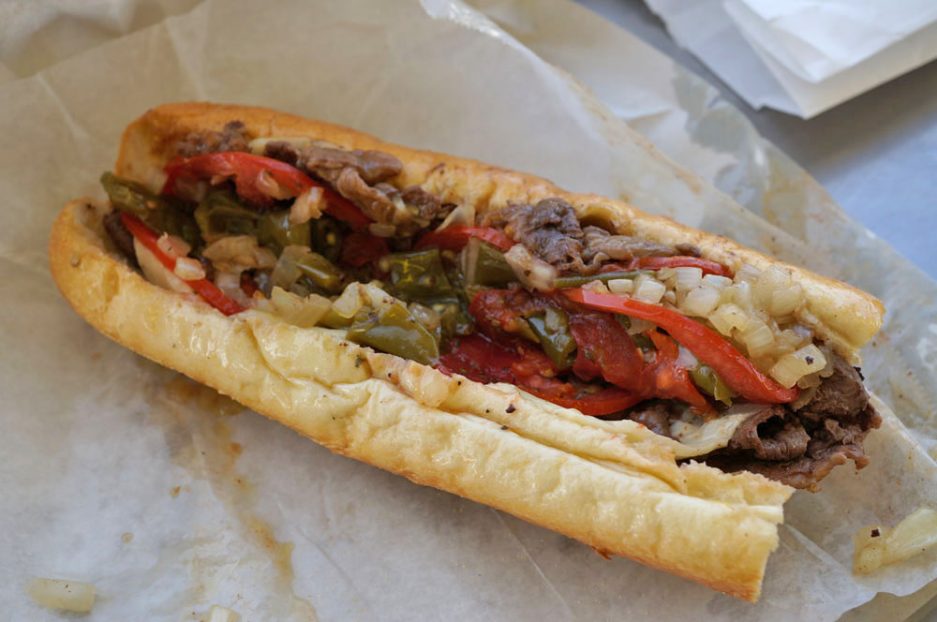 ---
Philip's Steaks [Foobooz]
Read more tales of the tape in our Year of the Cheesesteak section.
---