Tonight: Independence Beer Garden Launches At Center City Sips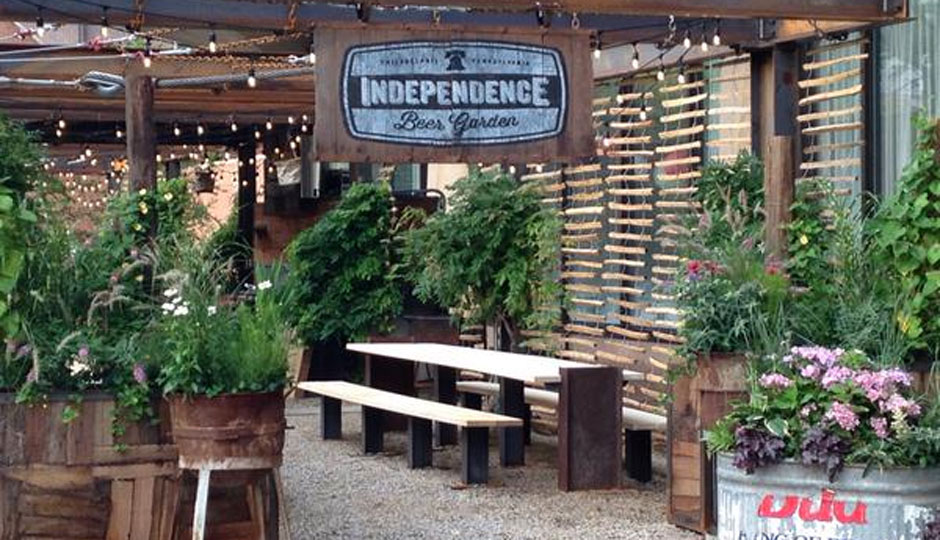 For those of you looking for a little variety in your Center City Sips boozing schedule, there's some good news. The new Independence Beer Garden is rolling out its first Center City Sips promotion tonight–and their spread looks pretty good.
We're talking $5 Moscow Mules and watermelon sangrias, $4 glasses of wine, $3 beers (Goose Island 312 Wheat and Yards Philly Pale Ale), plus 1/2 off apps–which are right in the IBG wheelhouse. In this case, that means half-price onion rings, roasted peanuts, baskets of fries, grilled corn on the cob (and today is a perfect day for that), pretzel bites, hot dogs, wings, grilled sausage sandwiches, deep-fried clam strips and sliders. It's a big list for those of you who are after a little junk food to chase your watermelon sangria with, and definitely something new for those of you getting bored with your standard Center City Sips fallbacks.
Independence Beer Garden [f8b8z]
Center City Sips [Official]
---
---