Tale of the Tape: Cheesesteak at Jimmy G's
---
Jimmy G's is a relative newcomer to Philadelphia's cheesesteak scene, opening in 2013. The location sits below the Divine Lorraine where Broad Street intersects Ridge Avenue. Though the building that houses Jimmy G's is a large corner property, the cheesesteaks are ordered at a window similar to Pat's or Geno's in South Philadelphia. And this Broad Street cheesesteak place also only offers outdoor seating in the lot next to the cheesesteak stand. Jimmy G's offers roast pork, roast beef, chicken steaks and French fries in addition to cheesesteaks, but on a splendid summer afternoon, we were hankering for a cheesesteak.
Jimmy G's offers the option of chopped versus slab steaks. We tried one of each.
Jimmy G's
695 North Broad Street
215-763-2495
Roll: Liscio's
Meat: Sliced it in-house and cooked to order. We ordered two steaks, one chopped, one not.
Onion: Chopped small and grilled.
Cheese: American on the chopped steak, Kraft Cheez Whiz on the other.
Price: $7.87
Pro Tip: For $3 extra you can get a drink and fries.
The Verdict
Jimmy G's offers a very good steak sandwich. The cheesesteaks we ordered had a good amount of meat, well melted cheese, sweet-tasting grilled onions and didn't skimp on pepper either. The only negative might be that the chopped steak sandwich was a bit greasy. But not unreasonably so. Jimmy G's is worth the trip from Center City, Fairmount, Northern Liberties or Temple University for a cheesesteak, whether it is lunchtime or very late night.
---
Jimmy G's Steaks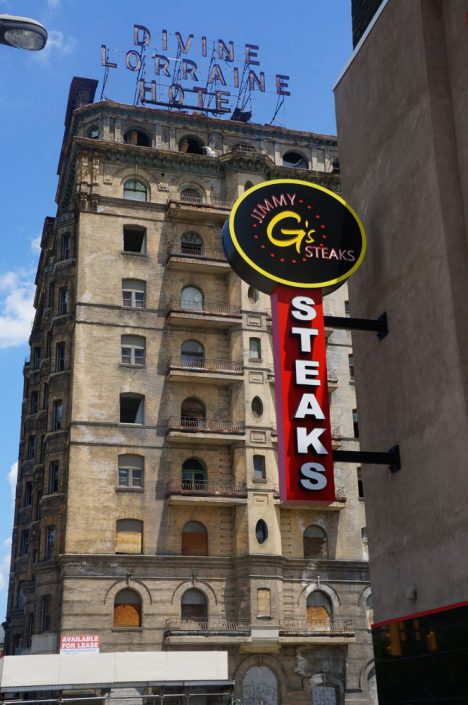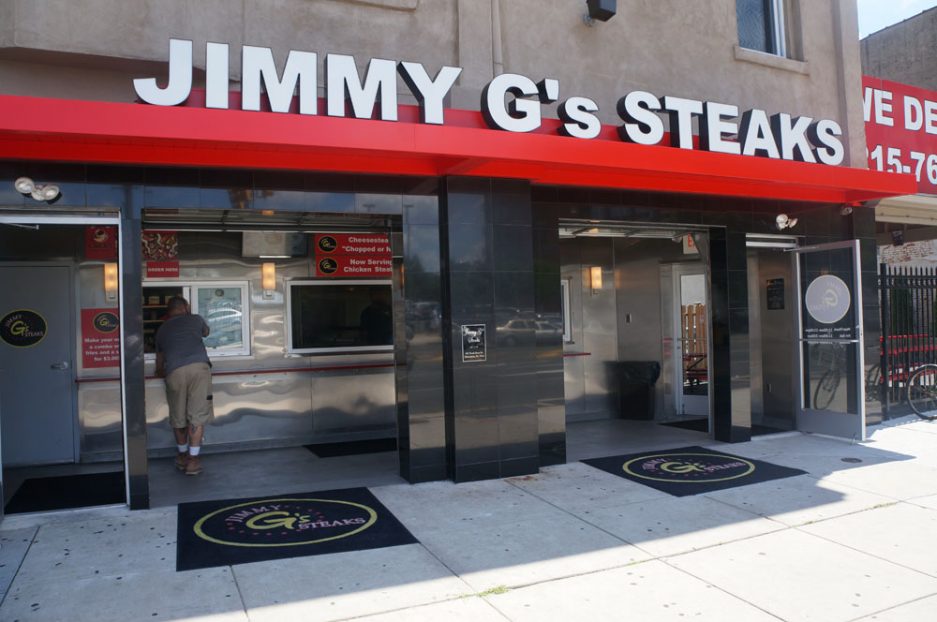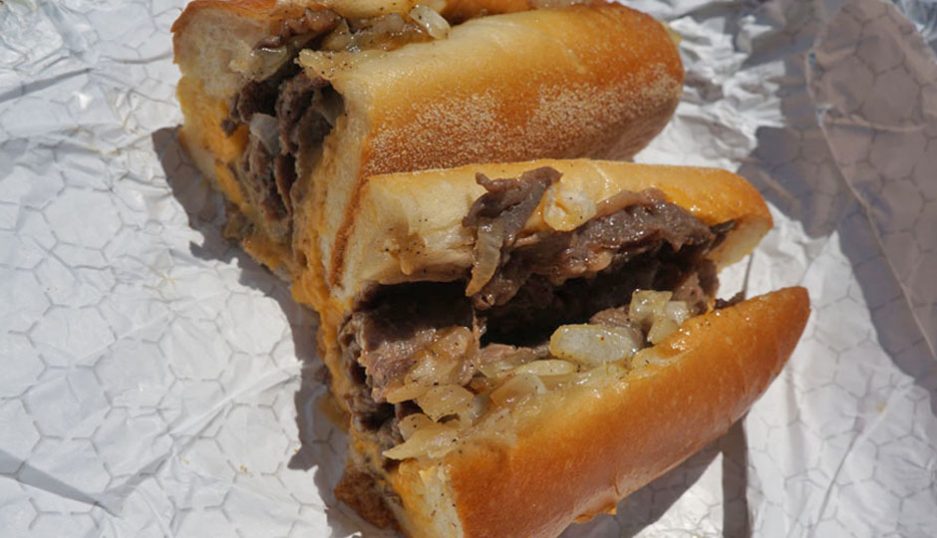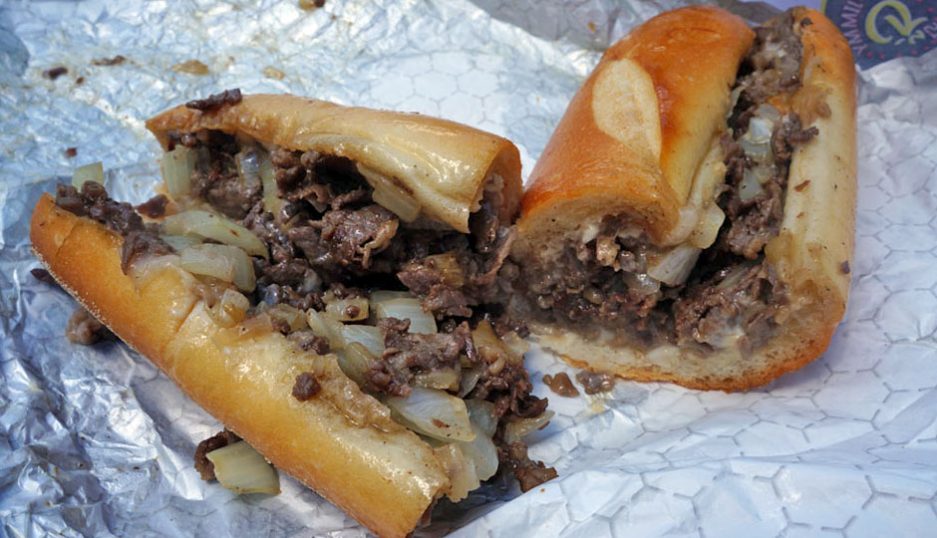 ---
Jimmy G's [Foobooz]
Read more tales of the tape in our Year of the Cheesesteak section.
---