Tale of the Tape: Del Rossi's Cheesesteak Co.
---
As we continue the Year of the Cheesesteak, we'll be taking a look at cheesesteak spots that are new or have been suggested to us. Today, we visit Del Rossi's Cheesesteak Co. in Northern Liberties. Del Rossi's opened in late October of 2012, giving Northern Liberties a steak, pizza and sandwich shop that owner Mike Frank thought was missing from the neighborhood. The extensive menu includes burgers, hoagies and even salads, but we were focused on the cheesesteak when we visited on a recent weeknight.
Del Rossi's Cheesesteak Co.
538 N 4th Street
267-687-8874
Roll: Liscio's
Meat: Ribeye, hand cut every day, chopped to order on the grill.
Onion: Chopped fresh daily, grilled to order.
Cheese: Whiz, American, Provolone, Mozzarella, Cheddar, Swiss, Sharp Provolone, Pepper Jack
Price: $7.25
Pro Tip: Mike Frank is very proud of his chicken cheesesteak, which features a marinated chicken breast that's then cooked in its own marinade.
Del Rossi's is a large storefront just off 4th and Spring Garden in Philadelphia. The interior is spacious and clean. Arriving just after 7 p.m. it was clear that much of the business on that cold winter night was delivery.
Asking for a suggestion from the counter person, I ordered a cheesesteak with Cheez Whiz and fried onions. My friend who oddly avoids cheese, went with a plain steak topped with pizza sauce.
The steaks were cooked to order, bright pink sliced ribeye dropped onto the hot grill. Thankfully the grill guy actually seasoned the meat with salt and pepper.
When the steak sandwiches were delivered to our table, they were piping hot but unfortunately the Cheez Whiz wasn't integrated with the steak or very warm for that matter. The steak was chopped but not so finely as to remove all moisture or flavor. The Liscio's roll stood up well to the generous amounts of meat on the sandwich.
The Verdict
It was a solid cheesesteak and I'd have no qualms recommending it to someone who found themselves nearby. If Del Rossi's better integrates that whiz (the cheese fries with melted American cheese was similarly unmelted) and it might even be a cheesesteak worthy travelling for.
We'll be back though for that chicken cheesesteak.
---
Del Rossi's Cheesesteak Co.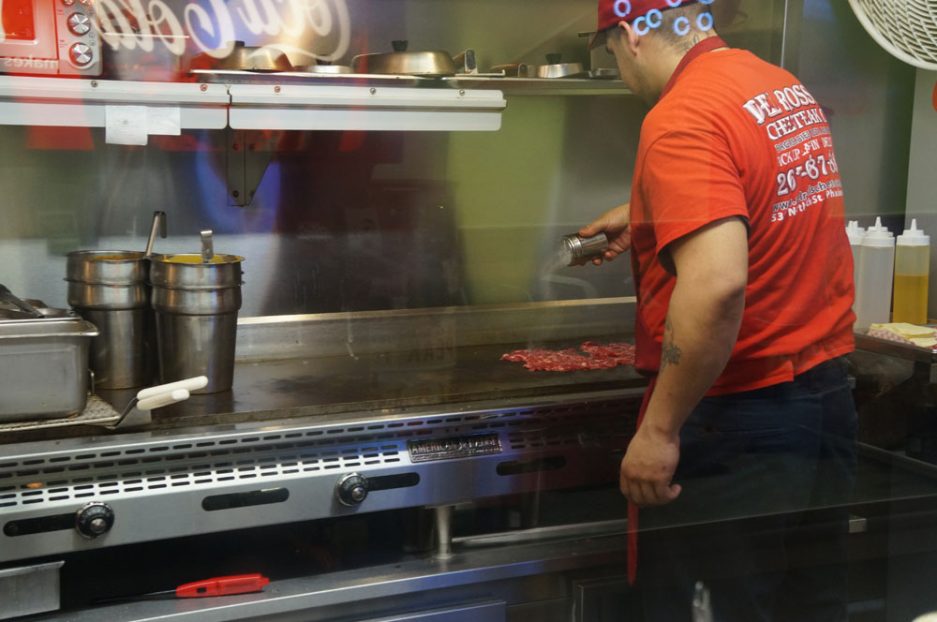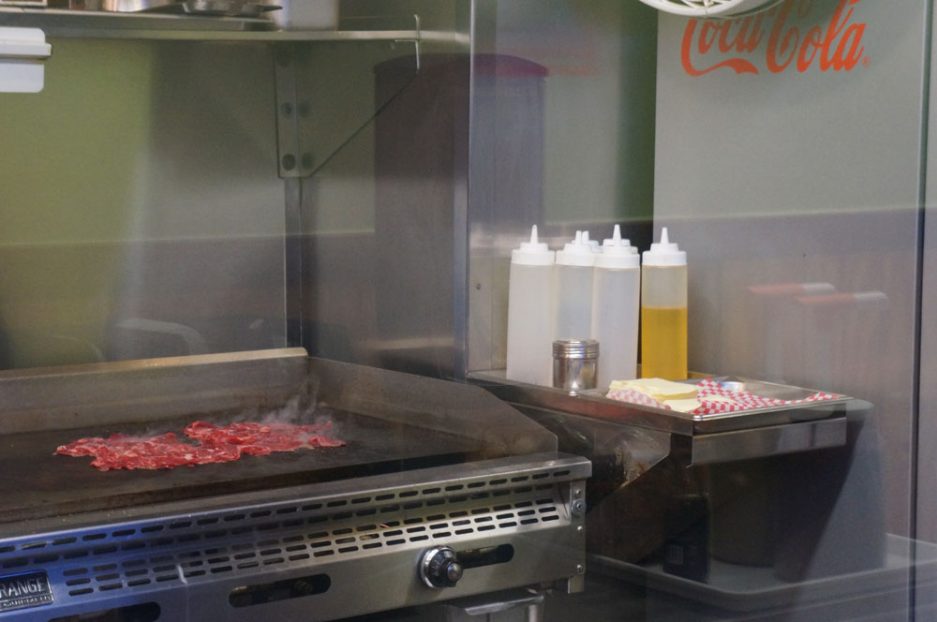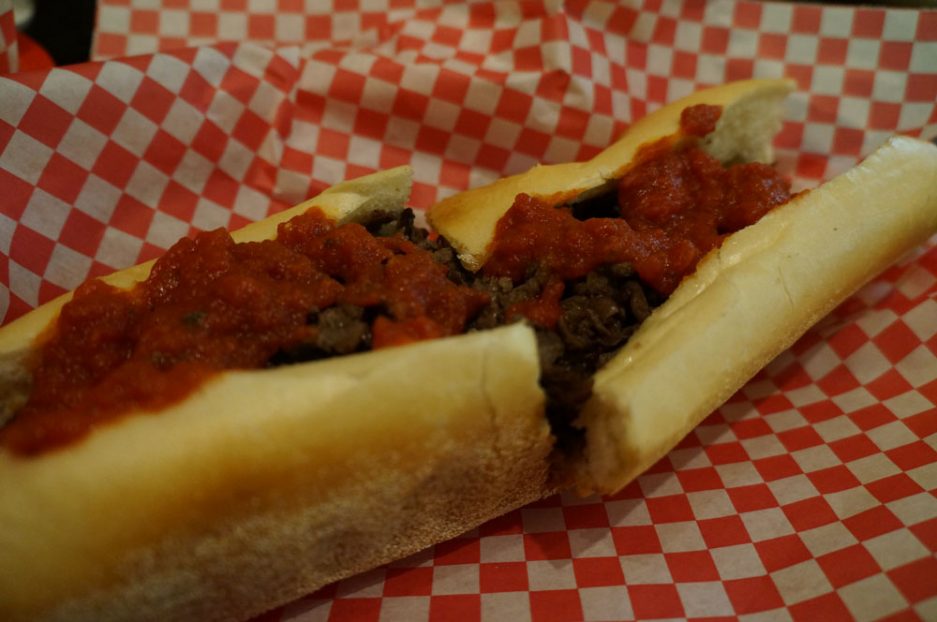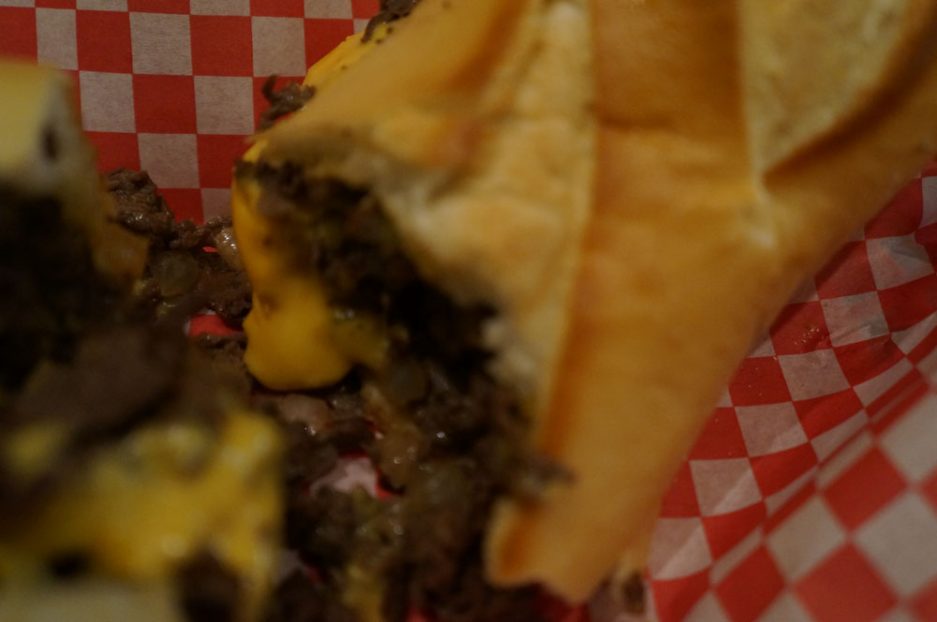 ---
Del Rossi's Cheesesteak Co. [Foobooz]
Year of the Cheesesteak [Foobooz]
---