Bye, Tokens: How to Get a SEPTA Key Travel Wallet
It's finally here: the beginning of the end of tokens.
---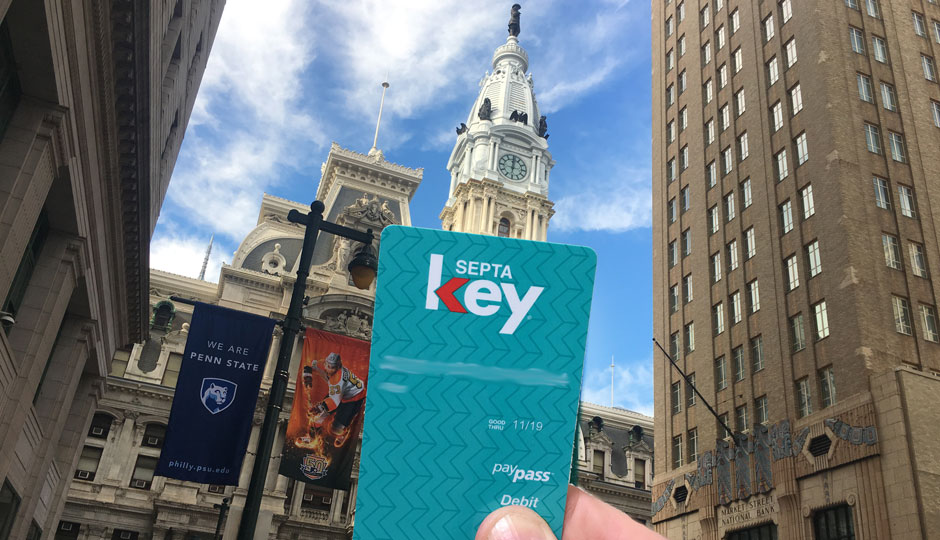 I remember the first time I rode the New York City subway. I must have been 17. When we got on the subway at Penn Station, I was astounded by the way we paid for the trip. Someone dipped a credit card into a machine, and we all took turns swiping a MetroCard to get onto the subway. For a lifelong rider of SEPTA, this was incredible technology. I figured SEPTA would have something like this one day.
That day has arrived, albeit 16 years after that ride I took on the NYC subway. Today, I walked to the SEPTA sales office at 1234 Market Street and bought a SEPTA Key travel wallet. I put $20 on it. This allows me to tap my card to enter the subway or ride the bus; $1.80 will be deducted from my card. I can reload my card when I wish. I will never buy a token again.
https://www.youtube.com/watch?v=YZjsMoUM2uQ
Yes, we are at the point in the SEPTA Key rollout where you can load money onto your card and use it like a MetroCard. Being an early adopter who never remembers tokens, I picked one up today.
You can be like me, too. Currently, the only place to buy a SEPTA Key travel wallet is at 1234 Market Street. Walk in, tell them you want a travel wallet and how much money you'd like them to put on it. You can pay in cash, credit or debit.
It's … basically as simple as that. "As soon as you put money in the Travel Wallet on your SEPTA Key Card you can tap at the Red Validator pad on a SEPTA Bus, Trolley, or Trackless Trolley farebox or Market Frankford, Broad Street/Broad Ridge Spur, or Norristown High Speed Line turnstile," SEPTA says. "If your trip requires a transfer, you can seamlessly tap your Key Card at the Validator pad for your connecting trip and the $1 transfer cost will be deducted."
You don't have to get a new card until yours expires (mine expires in 2019). Currently, you can only reload your SEPTA Key with money at the sales office or the kiosks at 1234 Market Street, but eventually you'll be able to put money back on your card at any kiosk (or online). The minimum you can put on your SEPTA Key is $10; the max is $250 (if you really like to plan ahead).
Unlike MetroCards in NYC, the travel wallet cannot currently be tapped multiple times in order to let several people though. You are encouraged to register your SEPTA Key once you get it, so if it is lost or stolen the money can be transferred to a new card. SEPTA has a list of additional frequently asked questions on its website.
---