Join Philly Mag for a Virtual Secrets From the C-Suite Event Featuring Three Local Women Leaders
Sit in on a conversation with three self-starters who pivoted in their career paths to pursue their own businesses.
---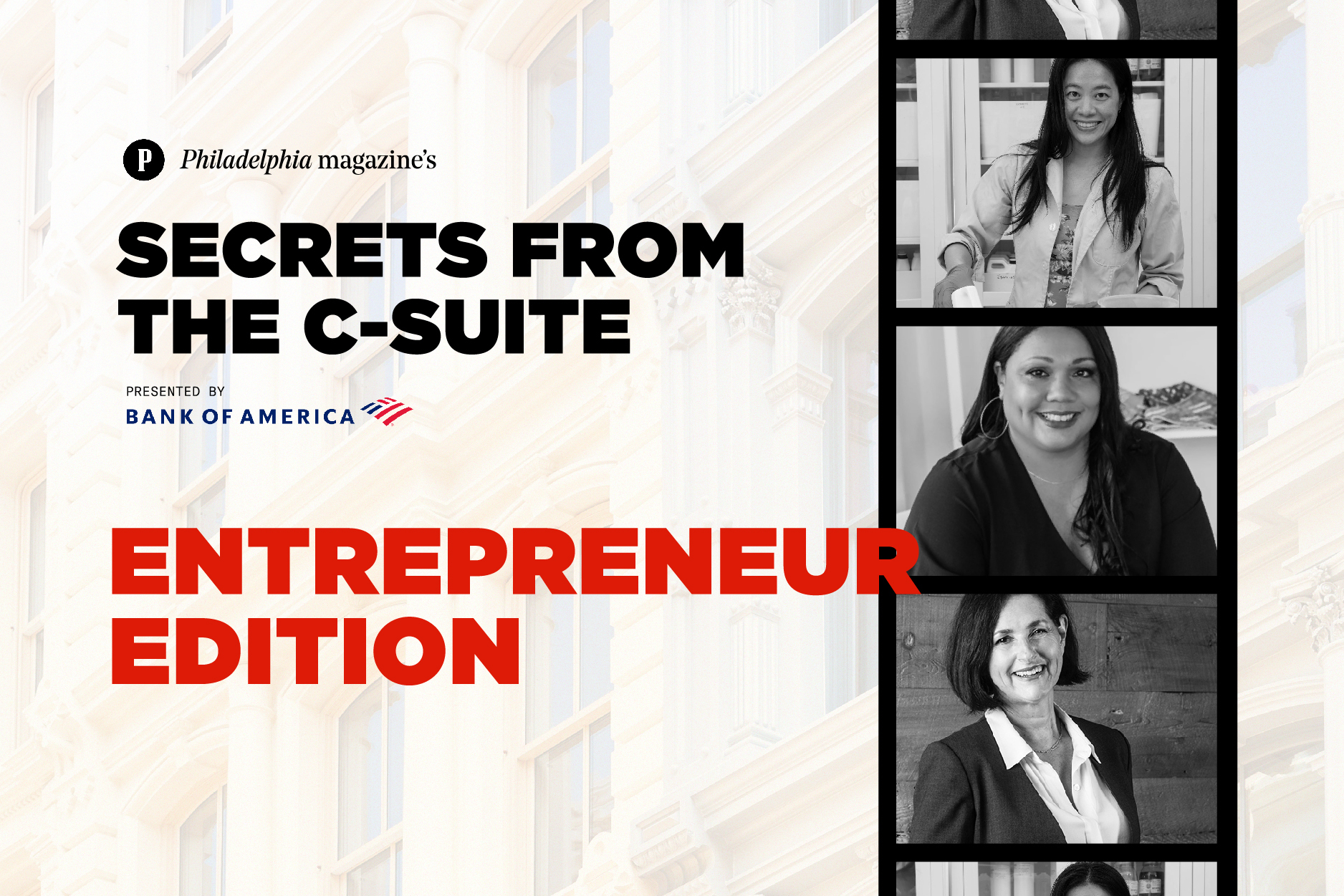 As more people get vaccinated and a post-pandemic world comes more into focus, a lot of us are re-evaluating our relationships to our jobs. What kind of companies do we want to work for? What kind of work do we want to exert effort on? How do we want to spend our professional lives?
For some of us, making a career pivot looks especially appealing right now — but figuring out what that really involves can be intimidating. So on Wednesday, May 19th, I'll speak to three Philadelphia-area professionals with amazing second-act (and in one case, third-act) stories. We'll explore how they built their new careers and what they wish they'd known before they started.
Abbie Newman will share her story of going from pediatric nurse to medical malpractice lawyer to CEO of Mission Kids Child Advocacy Center, and how the pandemic complicated her efforts to protect kids from abuse.
And Adeline Koh, the founder of Sabbatical Beauty, will explore how she used time off from her job to launch a business that required a totally different skill set than her previous career in academia.
This event is virtual, free, and open to all. You can register here to watch the livestream at noon on Wednesday, May 19th.
This two-part series continues on May 26th with a discussion about the food industry in Philadelphia featuring Jeff Brown (Brown's Super Stores), Nicole Marquis (HipCityVeg) and Lisa Calvo (Sweet Amalia's Oysters).
---