Meryl Levitz: Tourism's Pied Piper
Philly tourism is big business. Really big business.
---
When Meryl Levitz came here in 1971, "Philly tourism" was a punch line, not a billion-dollar industry. Now, Philadelphia regularly tops lists — from big-deal outlets like Lonely Planet, Essence and the New York Times — of the world's best destinations. This is due in no small measure to the tireless work of the civic cheerleaders at Visit Philadelphia, the tourism agency where Levitz has reigned as president and CEO since 1996. The stats back it up — the 42 million Philly visitors last year can't be wrong.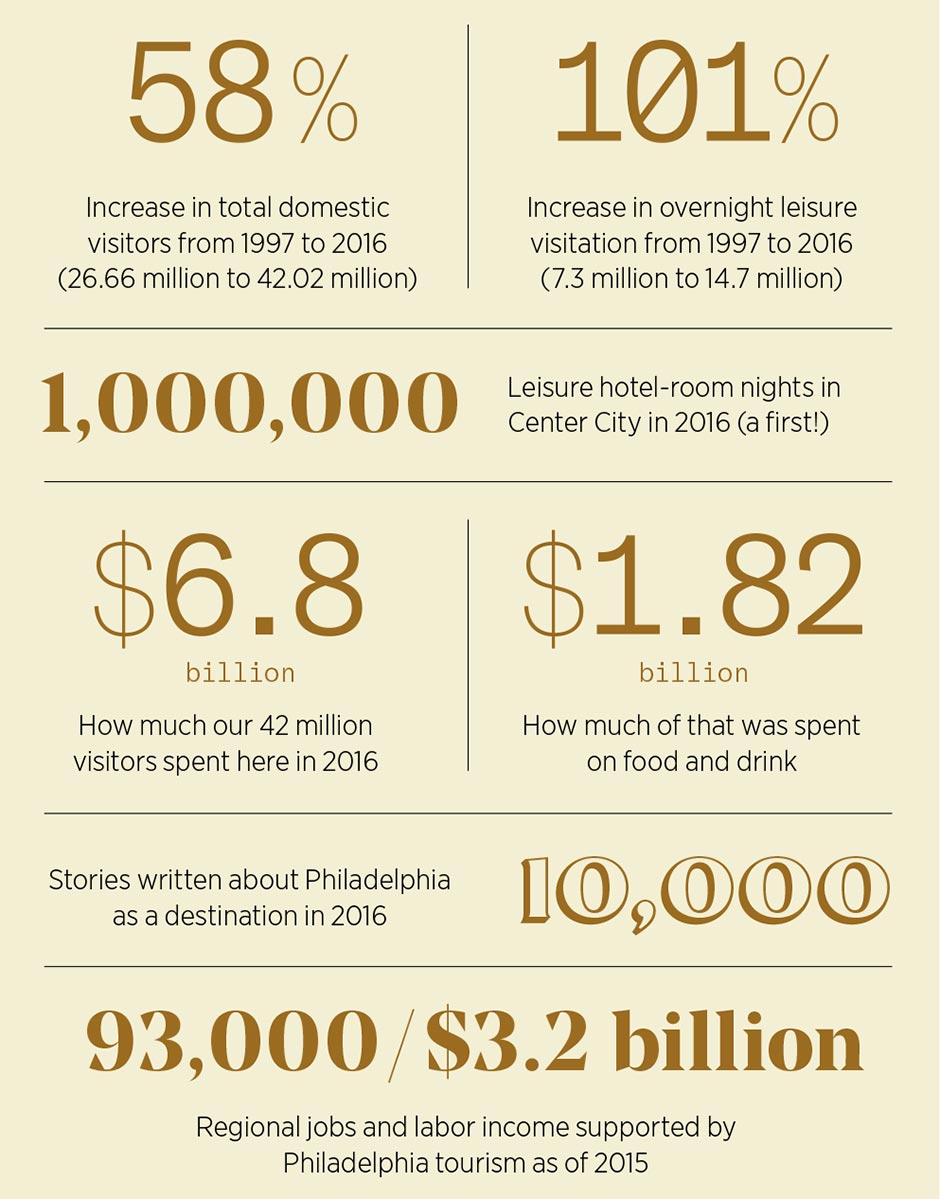 Originally published as part of "The 100 Most Influential People in Philadelphia" in the November 2017 issue of Philadelphia magazine. See the entire list at phillymag.com/influential-philadelphians.
---
---