Gifts to Add to Your Wellness Wish List, According to Philly Fitness Pros
From fitness trackers to face wash, here are the health gifts Philly trainers are giving (or asking for!) this holiday season.
Finding the perfect gift to give your partner, parents, in-laws, or work bestie can be the most stressful part of the holiday season. I mean, a generic gift card is fine, but giving something that truly matches their personality is much more thoughtful. And you know what looks good on everybody? Health, wellness, and self-care.
To help you brainstorm ideas (the holidays are stressful enough!), we turned to Philly fitness pros for the wellness gifts they'd give their nearest and dearest, or the items they have on their own wish lists. Commence our 2019 health gift guide!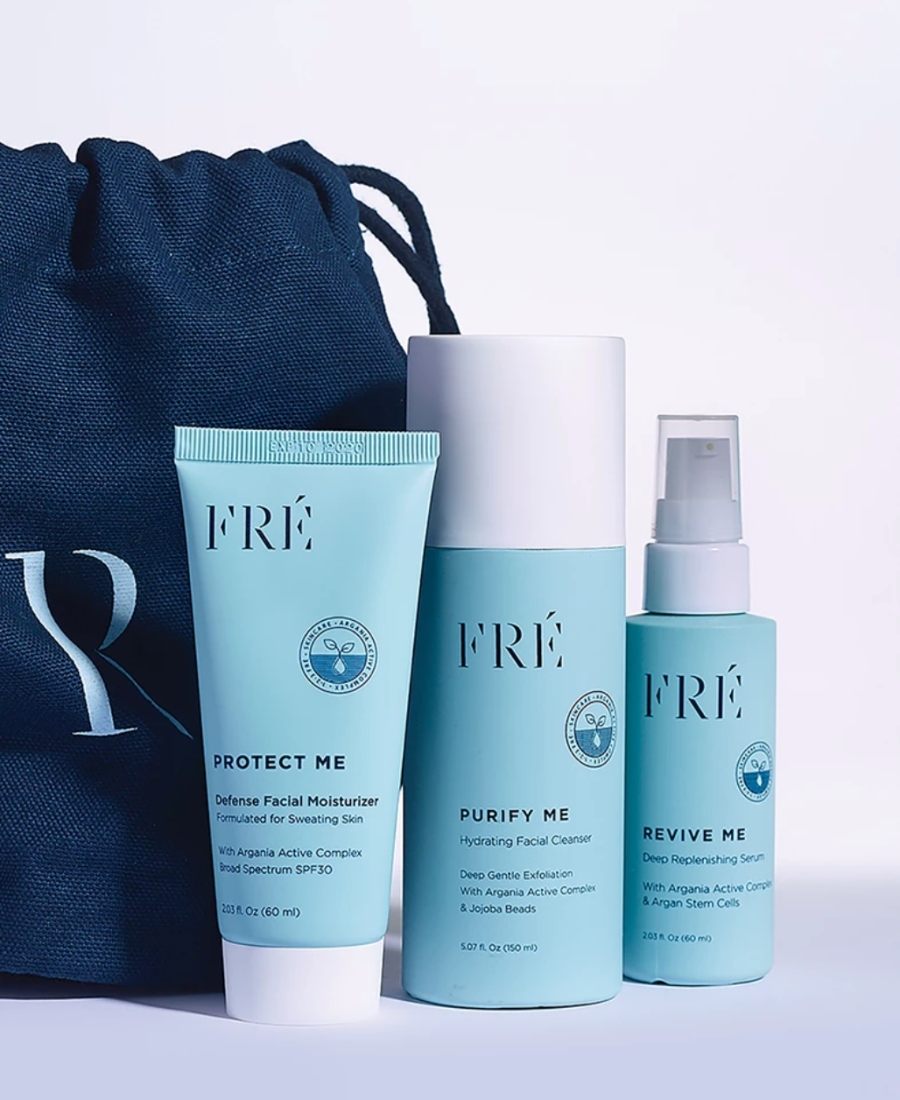 $115 at FRE Skincare
For the active woman in your life (maybe that's yourself!), City Fitness spin instructor Emma Barrera recommends this three-step skincare set specifically designed for women who exercise (and therefore, sweat). "The moisturizer doesn't burn my eyes while I sweat, and the cleanser and serum help tighten my pores so the sweat can't get in," Barrera says. Even better? The line is vegan, cruelty-free, and paraben-free.
Class Packs to Local Fitness Boutiques
Prices vary depending on studio
One of the best gifts I received this year (and maybe even my life) was a 10-class pack to Revel Ride. I was excited over being gifted an experience that was also extremely practical — it totally helped me clip into the bike more often! Many of the pros agree that giving a class pack or training membership is a welcome gift to anyone who is a fitness enthusiast or is looking to switch up their routine. Ali Cook Jackson, owner of Never Give Up Training, says she would love more Solidcore in her life and has been eager to try KG Strong's kettlebell classes.
$4.89 at Target
Looking for a gift that won't break the bank, but will come across as super thoughtful? Rumble founding trainer Beth Gold recommends Dr. Teal's foaming bath — she got this last year and LOVED it. Made with Epsom salt and essential oils, the solution is said to ease aching muscles and calm your body before bed. The athlete in your life will be totally grateful (insert praise-hands emoji).
$4 to $23 at Duross and Langel
Nick Bailey, instructor at Revel Ride and coach at CrossFit Novem, says this sulfate-free face and body wash collection by Philly-based soap makers Duross and Langel is good for after a sweat sesh or part of your general skincare routine. Made with pure essential oils, your skin will feel refreshed and hydrated, and smell wonderful thanks to scents like lavender, peppermint, and orange.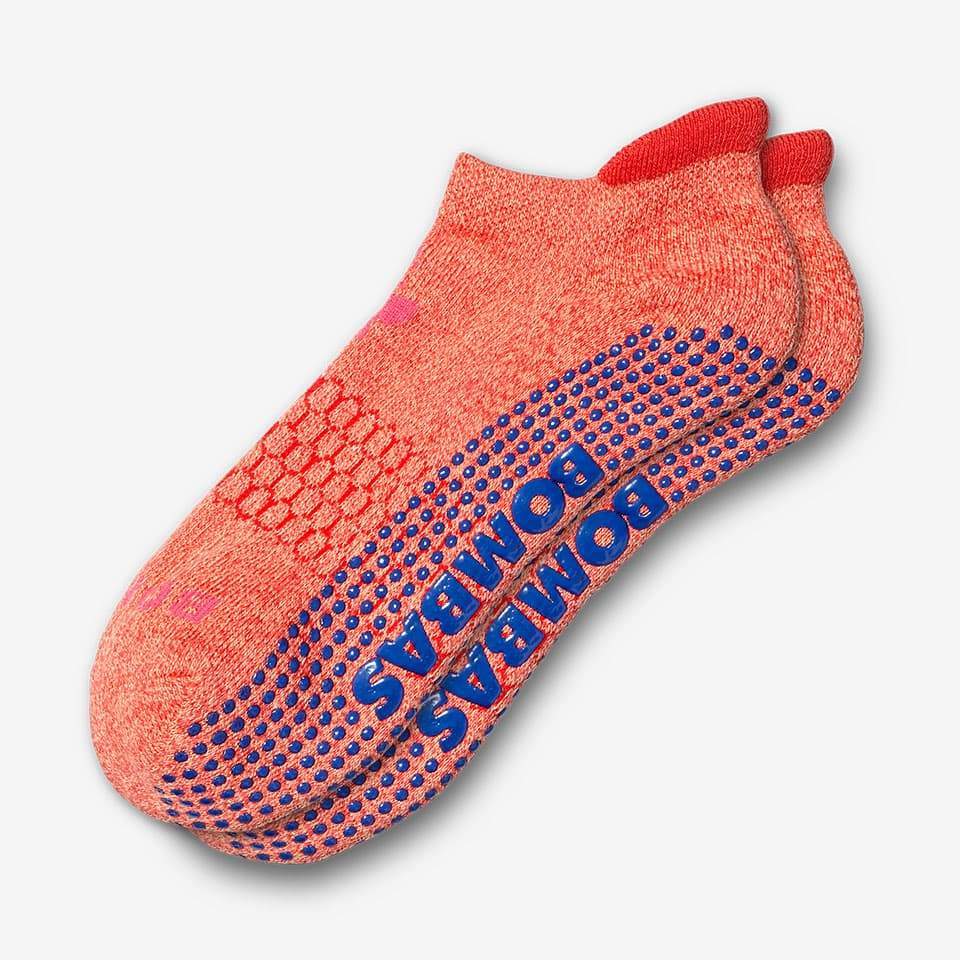 $14 at Bombas
Most barre and reformer classes require you to wear grip socks, which are basically just socks with a sticky footbed that keeps you from slipping and sliding. Callie Kim of Tuck Barre and Yoga suggests ones from Bombas because she claims they're grippier and more durable than competitors. Plus, with every purchase, Bombas donates one item of clothing to the homeless.
View this post on Instagram

$90 to $150 at Heyday and The Parlour
Getting a facial not only makes you feel like royalty, but is *literally* so good for you. Zakti Fitness instructor Ashley Law says her favorite "treat yourself" wellness gift is an organic ayurvedic plus Gua Sha facial with Lynn Gallagher. Law says Gua Sha with Gallagher "combines the holistic approach to skincare with the most relaxing spa treatment complete with saging during the session." You can book a facial with Gallagher at Heyday or The Parlour.
$29.95 to $64.95 at Hydro Flask
In an effort to stay hydrated and be eco-conscious, Gregory Coachman of Unite Fitness and The Field House at Fitler Club would gladly give one of Hydro Flask's stainless steel water bottles, which has become one of his staple wellness and lifestyle accessories. "Not only do I remember to drink more water when I'm carrying my flask, I know I'm helping to cut down on the use of non-reusable plastics and compost," Coachman says.
Juices from Local Juiceries
Prices vary
Want to swap the spirits for something more nutritious? Juices are a unique and tasty way to help fuel your friends and fam. Ahmad Jones, founding instructor at Barry's Bootcamp and co-founder of Triyo Fitness, says Sip-N-Glo is poppin' — their juices are refreshing and delicious, and the juicery is really involved in the Philly fitness community. Jackson recommends The Juice Philly, especially their CBD-infused Chill Pill. Opt for a gift card, so that your giftee can choose what they want, whether that's individual juices or a full-fledged cleanse.
View this post on Instagram

$35 to $165
Sore muscles or not, everyone deserves a massage! Gold and Cook Jackson think you can't go wrong with a gift card to Phila Massages, who specialize in massages for athletes. Cook Jackson calls them "miracle workers," and Gold says their massages help reduce muscle soreness and relax the mind. Your beloved will walk out of that massage room feeling amazing as ever.
$125 per session
Meditation can be a useful practice for decluttering your mind. That's why Juliet Sabella, owner of The Wall Fitness, recommends one-on-one sessions with Manayunk-based lifestyle coach and yogi Laurie Vaughn O'Malley. Catered to learn mindfulness practices focusing on meditation, intention setting, and lifestyle goals, the sessions can be done in person or via Skype or FaceTime. Sabella says her sessions with O'Malley have been the only way to turn off her nonstop brain. To learn more and book, get in touch with O'Malley here.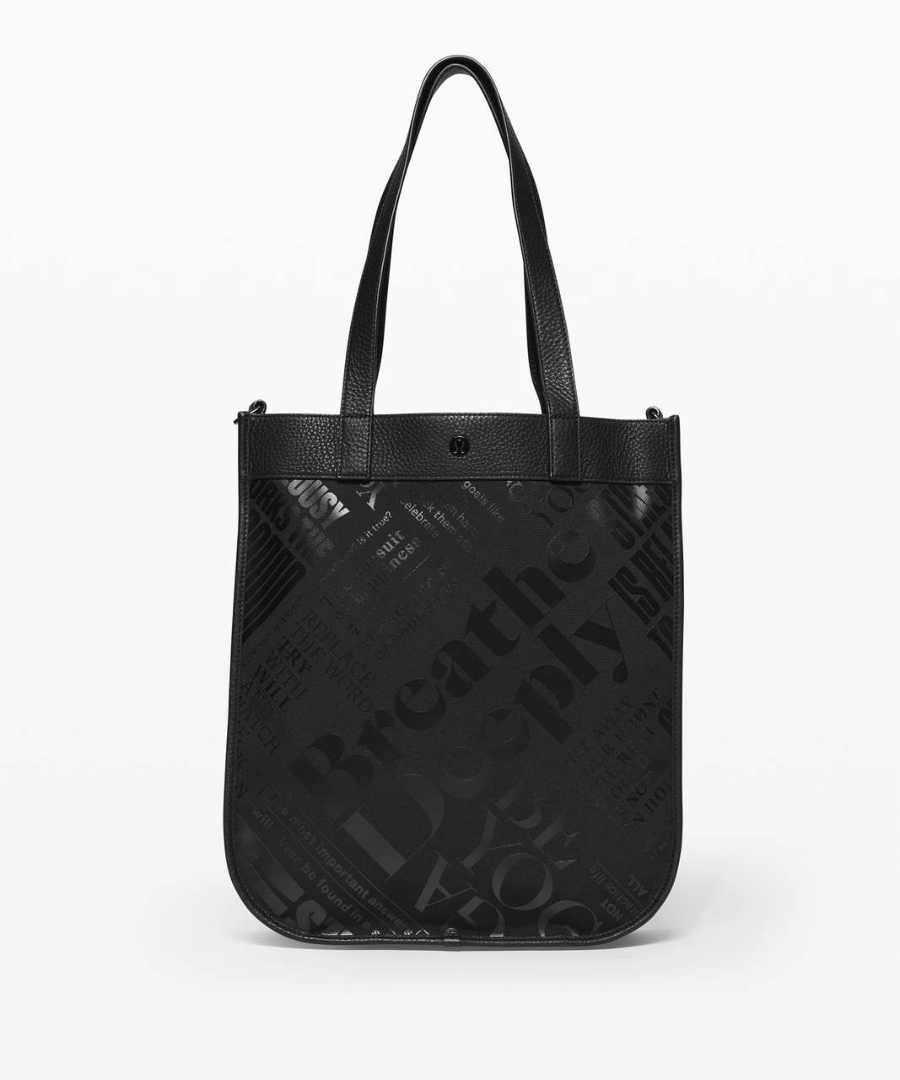 $198 at Lululemon
Your gym bag should be like your workout: better than average. For something functional and fashionable, Sabella suggests this 15-liter, water-repellent tote. It's big enough to hold all your gym essentials, but chic enough for a day at the office or a night on the town. Plus, it can be worn over your shoulder or as a cross-body bag.
View this post on Instagram

$199.99 at SuperSpeed Golf
Despite Topgolf coming to the area, living in the northeast can make it tough for an avid golfer to get on the green during the winter months. That's why golf enthusiast Rob Licata, owner of Leverage Fitness, recommends this training system, which uses three different weighted clubs to increase swing speed and add distance to your drives. "This is a great practice tool to use in the off season when there is snow on the ground and we aren't able to hit the links," Licata says. The routine takes about 15 minutes and can totally be used as a warmup before an at-home workout!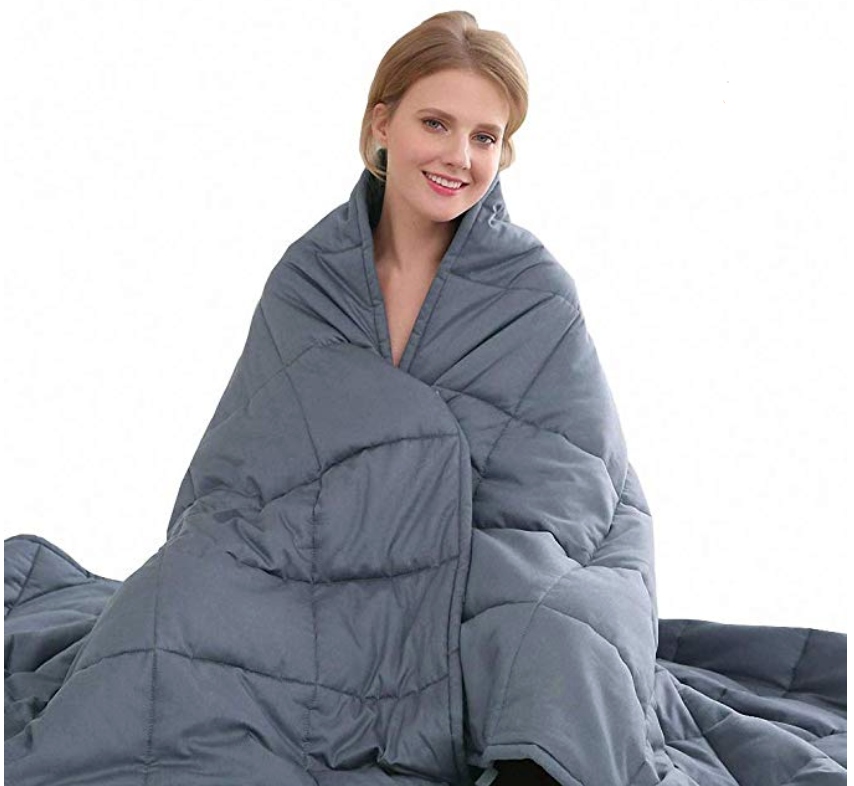 $59.99 at Amazon
Perfect for folks living with anxiety, wanting to sleep more soundly, or just looking to be snuggled any hour of the day, weighted blankets have become a super trendy way to feel more relaxed. It's like you're giving yourself a huge hug! Kim prefers glass beads over plastic, and says a weighted blanket is the perfect addition to at-home restorative or yin yoga before bed.
Free with Whoop membership, which costs $180 ($30 per month for six months)
For the fitness enthusiast who is also a huge techy, consider this wearable fitness tracker, which monitors how much physical strain and rest your body gets throughout the day so you can better understand how much exercise you can take on (yay for reducing overexertion!). "Whoop has been a fabulous tool to help me balance training and recovery," says Bailey. Plus, the band, which comes in a variety of colors, looks pretty chic.
Want to hear more from us? Join Be Well Philly at:
FACEBOOK | INSTAGRAM | NEWSLETTER | TWITTER
---