News
Meet the First Half of Semifinalists for the 2023 Health Hero Challenge
Learn how these five local wellness leaders are working to help Philadelphians live healthier lives, and what charities they're supporting.
---
Last week, we announced the 10 semifinalists for this year's Be Well Philly Health Hero Challenge presented by Independence Blue Cross.
To give you a better sense of who they are and the charities they're supporting, we'll be posting some more information about all 10 semifinalists over the next two weeks. That way, you have a glimpse into how they are working to help Philadelphians live healthier lives and why they're advocating for their selected nonprofits.
You can vote once per day, every day until September 29th for who you'd like to see in the final round. The winner will not only be crowned the 2023 Health Hero, but will receive a $15,000 donation to their charity of choice. The two runners-up will each receive a $2,500 donation to their selected charities, as well.
This week, we're highlighting half of the 10 individuals who are in the running! Below, meet five of this year's Health Hero Challenge semifinalists:
Who: Ajoa Abrokwa, founder of She Is Focused and multi-sport mom who coordinates activities that get women and children active to enhance their quality of life.
Nonprofit of choice: She Is Focused, which encourages movement and fitness activities in the outdoors for women and girls, and uses the bicycle as a vehicle to foster these efforts. Some goals of the nonprofit include developing self-awareness and self-confidence, establishing and committing to individualized health and wellness routines, engaging in community outreach/service activities that help increase access to resources, and closing health disparity gaps. She Is Focused hosts a summer camp where teen girls engage in mindful meditation, outdoor physical activity, community building and career development.
What motivates you to improve the lives of your community members?
"I recall reading a research study titled 'The Lottery of Birth,' which reported that the zip code that you are born in has a direct correlation to life expectancy. The zip code I was born in was of those that had the shortest life expectancy. Fortunately, I had some level of intervention, which, according to the study, would serve in changing my trajectory and outcomes. However, there are so many [people] who need access to the tools and experiences that can help increase their life expectancy and health outcomes.
"As a public health practitioner, I focus a lot on the social determinants of health. My goal has been to create opportunity and give back to my community in a meaningful way that can truly impact their life experiences, enhance their quality of life, and possibly increase life expectancy. I am of this community, so I feel an obligation to use the resources, skills, and passion to do what I can to support the community I come from."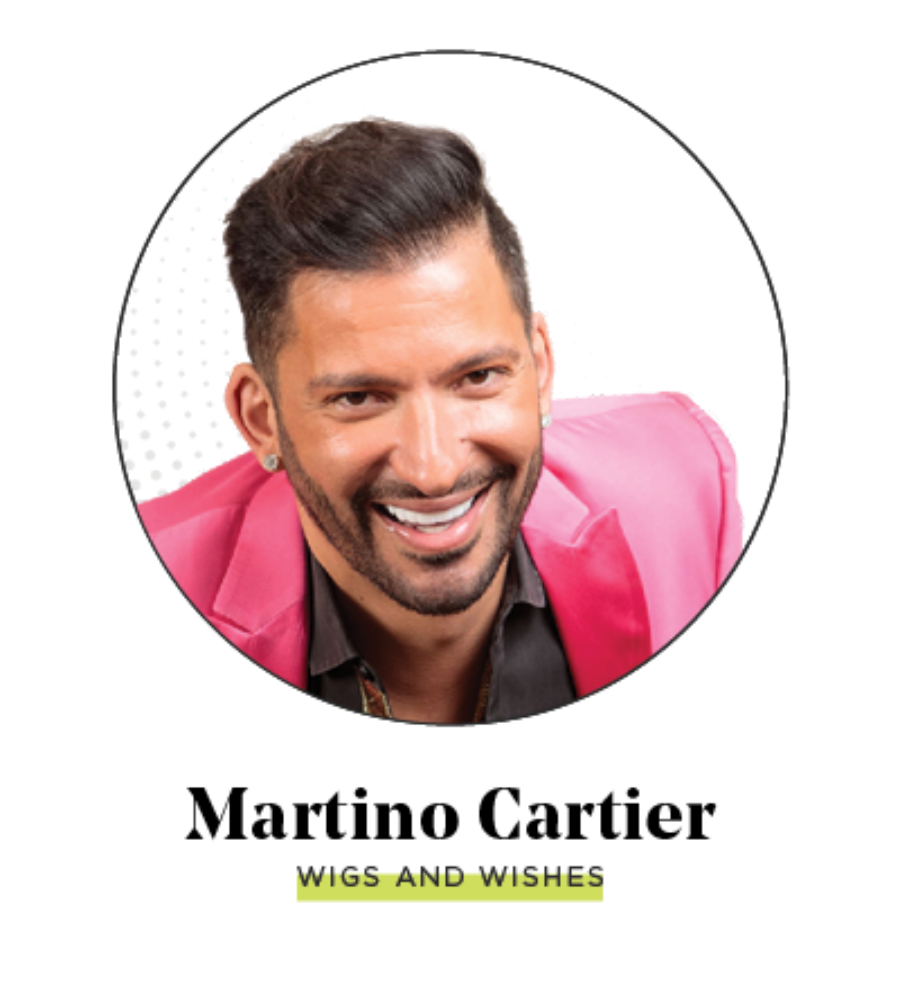 Who: Martino Cartier, celebrity stylist and owner of his eponymous salon in Sewell. He provides high-end hair replacement to women going through chemotherapy and grants wishes to children battling cancer through his nonprofit, Wigs and Wishes.
Nonprofit of choice: Wigs and Wishes, a grassroots organization that provides 25,000-plus women nationwide the gift of looking cancer-free, at no cost. It also allows children to have a safe haven to come to during their journey.
What motivates you to improve the lives of your community members?
"If you don't know how to give, you don't know how to live. [My team and I] believe that the more lives we change, the more purpose we feel we have in this world. Every day thank you letters come in, emails come in, on how we've changed the life of someone's mother or daughter."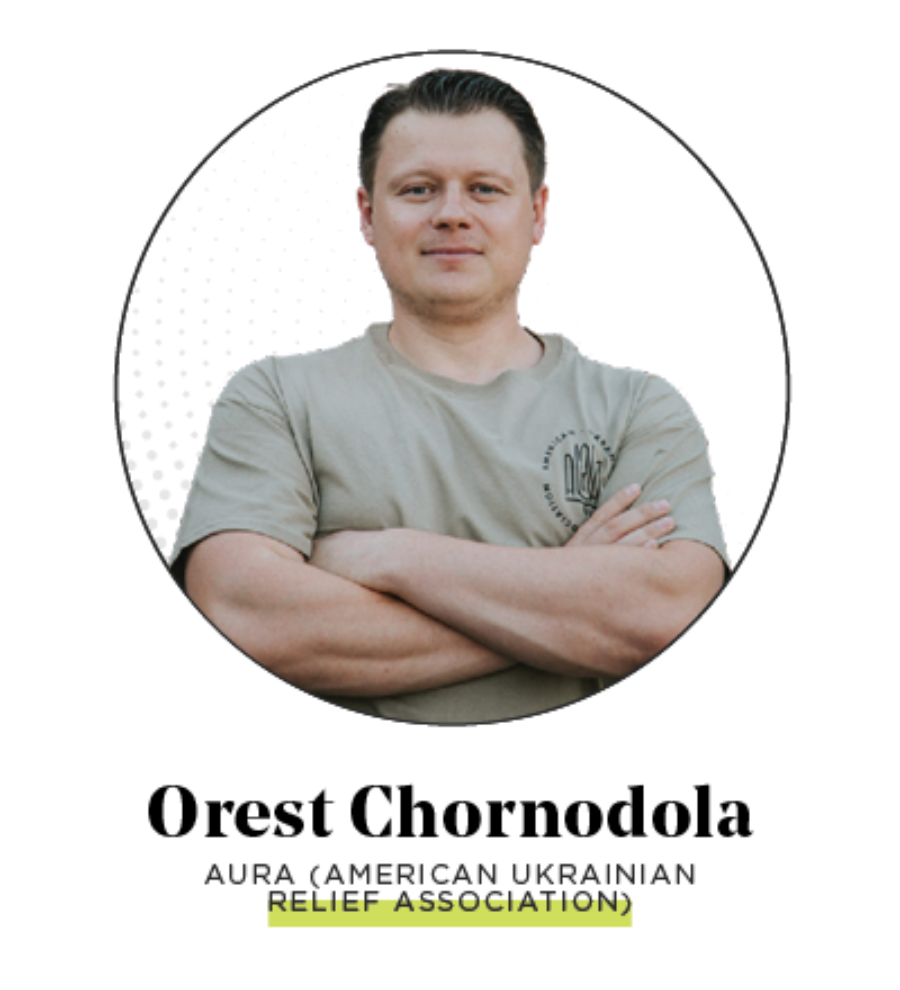 Who: Orest Chornodola, a local real estate agent and active volunteer for American Ukrainian Relief Association (AURA). (Chornodola is also a member of AURA's board of directors.) "I have volunteered my time and resources to coordinate and distribute humanitarian aid and essential supplies to those in need within the Ukrainian community and in Ukraine," Chornodola says. "By providing access to necessities such as food, clean water, clothing, and medical supplies, I have directly contributed to improving the overall health and well-being of individuals facing challenging circumstances."
Nonprofit of choice: AURA, a volunteer-run nonprofit dedicated to providing humanitarian aid and war relief funds to the people of Ukraine, particularly those affected by the ongoing conflict and war.
What motivates you to improve the lives of your community members?
"My motivation is the team of volunteers who stand behind the organization, all with the same goal: to improve the lives of those impacted by war driven by a sense of empathy, compassion, and a desire to make a positive impact. Whether it's through volunteer work, humanitarian aid, or other forms of community support, the team is motivated by the understanding that their actions can alleviate suffering, promote well-being, and create a stronger, more interconnected community. By providing essential resources, raising awareness about important issues, and fostering a sense of solidarity, the volunteers of AURA contribute to a collective effort to enhance the health, well-being, and overall quality of life of our community members and the people in Ukraine. This motivation is often grounded in a recognition of shared humanity and the belief that positive change is achievable through collaborative and dedicated actions."
Who: Keith Cohen, co-creator of youth tennis program Philadelphia Sunchasers. Cohen actively serves as a teacher-volunteer for the nonprofit.
Nonprofit of choice: Philadelphia Sunchasers, an after-school and year-round volunteer-run recreational youth tennis program in West Philly and throughout the Greater Philadelphia region. The goal is to provide fitness, fun, friendship, good sportsmanship and citizenship, and encourage the enthusiasm of the inner-city youth to play tennis. Philadelphia Sunchasers also runs fall and spring programs with the Pennsylvania School for the Deaf.
What motivates you to improve the lives of your community members?
"I feel very blessed and humbled to have been able to build this program with my best friend Josh [Steckel] over the last eight years. We had great mentors and coaches who inspired us to always be thinking how to enrich the lives of others as love is service in motion. We also wanted to level the playing field because sports can be expensive and we wanted kids to have the opportunity to play without the challenges of having money to learn tennis. As a result, I feel as though the kids have a very natural enthusiasm for wanting to be there and learn, and there's less stress because the Philadelphia Sunchasers isn't driven by money, it's driven by fun. We've put our heart and soul in providing a safe, fun, healthy environment for kids to thrive and make friends and enjoy themselves."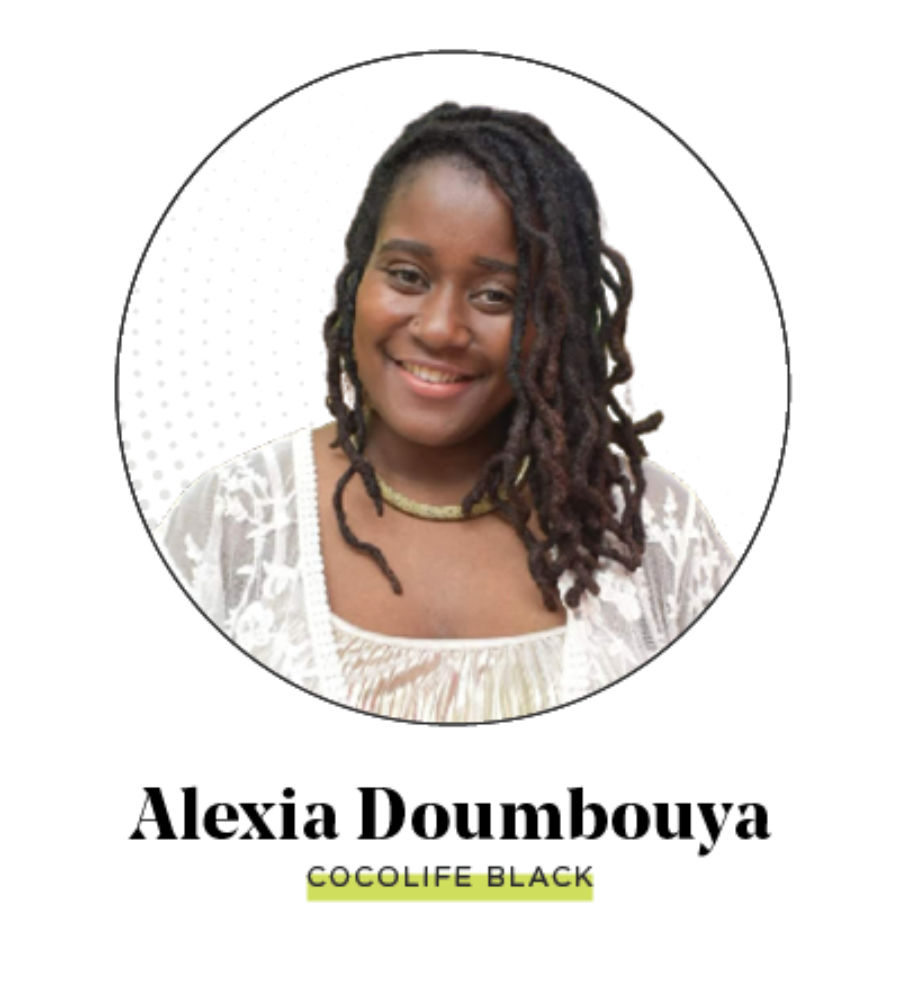 Who: Alexia Doumbouya, doula and founder of Cocolife Black. Doumbouya supports moms during pregnancy by attending visits and births, providing full postpartum support, educating moms and their families, and connecting with helpful resources.
Nonprofit of choice: Cocolife Black, which supports moms through pregnancy, postpartum, and compassion (for the loss of a child or significant loved one). The organization offers free doula services and mental health services for moms during pregnancy and postpartum; scholarships for its doula training certification program; and advocacy support to help identify and share opportunities for compensation of the doulas serving.
What motivates you to improve the lives of your community members?
"My personal story and that of others motivate me. A recent report from the Philadelphia Maternal Mortality Review Committee identified that 90 percent of mortalities were among BIPOC patients, and 80 percent of those mortalities had identified social and structural barriers, including (but not limited to) mental health issues, substance use disorders, and lack of prenatal and postpartum care.
"I was a premature baby, which didn't mean a lot to me until I realized since entering this space how important it is to know our birth stories. I am a Black woman who experienced perinatal and postpartum depression and psychosis, and have navigated loss and mistreatment in the birthing space. I always say I decided to become what I didn't have at my most vulnerable times and I recognized I could use my lived and learned experiences to build up others in the community."
---
Vote once per day, every day, now through September 29th!
---
---