This Cancer Survivor Turned to Art for Solace During Treatment. Now She Runs a Program That Offers Creative Outlets for Those Affected by Cancer.
Meet Jenna Benn Shersher, the founder of Twist Out Cancer.
---
Over the next few weeks, we'll be chatting with our semifinalists in the 2019 Be Well Philly Health Hero Challenge to give you a glimpse of the people who are helping Philadelphians live healthier lives. Vote once a day, every day, to help decide which of these 10 semifinalists become one of three finalists — and get a sizable donation to a charity of their choice — here.
Name: Jenna Benn Shersher
Role: Founder and executive director of Twist Out Cancer, an international nonprofit that provides emotional support to individuals touched by cancer through creative arts programs.
***
Describe a health- or fitness-related turning point in your life.
In 2010, when I was 29 years old, I was diagnosed with grey zone lymphoma, an extremely rare blood cancer. I realized firsthand the critical importance of psychosocial support. I leaned heavily on the creative arts in order to combat the feelings of isolation and loneliness that I experienced during cancer treatment. Once I endured more than 720 hours of in-patient chemotherapy and an unexpected hospitalization for sepsis, I found myself, post-treatment, desperate to reconnect with the world around me — and determined to give back to the community that had been there for me throughout my course of treatment.
Three months after I finished fertility treatments, chemotherapy, and surgeries related to my diagnosis, I founded Twist Out Cancer, an international nonprofit that provides emotional support to individuals touched by cancer through creative arts programs. Since 2011, we have impacted more than 100,000 individuals worldwide and have launched programs — including Brushes with Cancer, a four-month program that matches those touched by cancer with an artist charged with creating a unique piece of artwork reflective of their journey — in Philly, Chicago, Detroit, Ann Arbor, Toronto, Montreal, and Tel Aviv. From a health crisis came opportunity. I feel incredibly grateful to be alive and am determined to help others touched by cancer to connect with a community of support that understands their experiences and wants to help.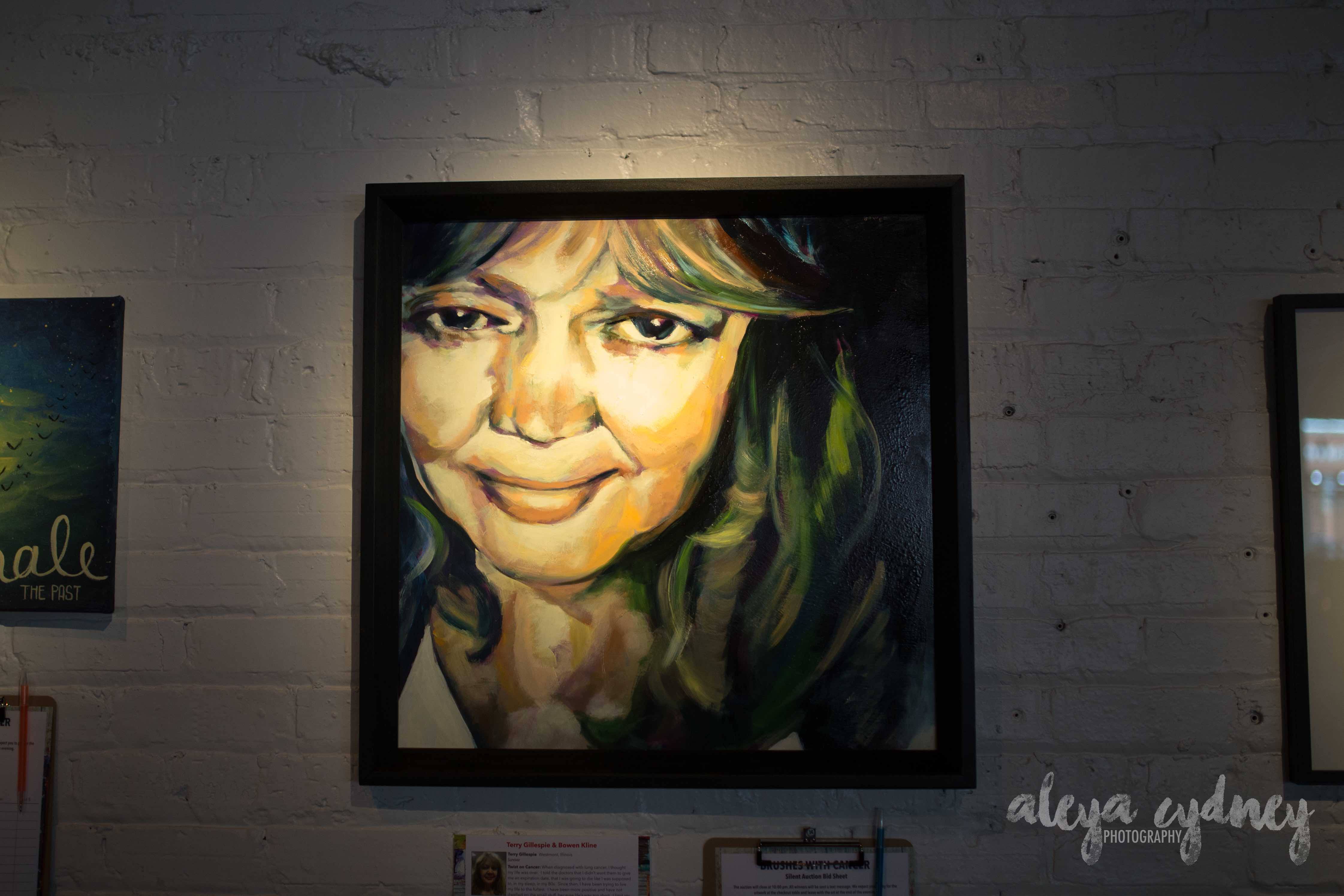 What motivates you to try and make Philadelphia a healthier place?
As a young adult cancer survivor, I learned at a young age that health is wealth. Three years ago, my family and I chose to move to Philadelphia from Chicago in order to help build a healthier Philadelphia. My husband is a cancer surgeon at MD Anderson Cooper, and I run Twist Out Cancer (see above). Our work, though very different, looks at the significant impact a cancer diagnosis can have on the individual and their family, and together we employ different strategies to tackle these issues head-on. I am motivated to empower previvors (individuals predisposed to cancer), survivors (anyone that has heard those three words, "You have cancer,"), and caregivers to share their stories, connect with others, and in turn heal.
Philadelphia is an epicenter of medical, technological, and artistic innovation. Many organizations exist to provide support for research. However, few tackle the emotional impact of a health care crisis. But Philadelphia has welcomed the Twist Out Cancer mission and work with open arms because Philadelphia cares deeply about the health and well-being of its inhabitants. It is a privilege to be able to do this work right here in Philly and help to continue to push the needle forward.
What "policy" would you institute to make greater Philadelphia a healthier region?
When I was diagnosed with cancer, I was lucky that my oncologist saw me not only as a cancer patient but as a young adult who was determined to live and thrive in the years to come. He encouraged me to seek out the Oncofertility Consortium, a national organization that addresses​ the complex health care and quality-of-life issues concerning young​ cancer patients whose fertility ​may b​e threatened by their disease or its treatment. Before I even knew the details of my diagnosis, I was taking active steps to help preserve my fertility.
I always dreamed of one day becoming a mother. Engaging in fertility preservation before the start of treatment changed my cancer narrative. It gave me a sense of control during a time where my life was spinning out of control. And, most importantly, it gave me a sense of hope that one day there would be life after cancer.
My hope is that other young adult cancer survivors have access to the same resources and treatment that I was provided with, which could occur if the state of Pennsylvania instituted a law that requires insurers to either cover or offer coverage for infertility diagnosis and treatment (and join the 16 other states that do so). A cancer diagnosis can be debilitating. Fighting for insurance coverage during treatment is excruciating.
What's the most important part of your health or wellness regimen?
I know firsthand that it is a privilege to be able to move. I remember during treatment there were some days that it took every ounce of energy to wiggle my toes, let alone get out of bed and go to the bathroom. Today, now that I am eight years in remission, I make a point to prioritize my health and wellness.
As a mom of an active four-year-old miracle child and the head of a growing nonprofit with chapters throughout the country, I building workouts and self-care into my schedule is a non-negotiable for me. I know how critical the mind-body connection is — and I am frankly not as effective in my work or personal life if I haven't spent time taking care of myself. Strength training, yoga, and improvisational dance parties with my husband and daughter are an active part of my wellness routine. I have been training twice a week with Howard Aaron, founder of Strength Training for Life, and I practice Iyengar yoga with Gabi Sigal in Fishtown. Having moved recently to the Main Line, we are enjoying spending a great deal of time outdoors. From hiking the Wissahickon to exploring the Natural Lands gardens and parks, there is endless opportunity to reconnect with nature, with one another, and with ourselves.
What is your number one piece of health-related advice/encouragement?
Listen to your body and mind — and trust your gut. I was misdiagnosed for more than a year with viral meningitis, the flu, and a pinched nerve. I knew in my gut that I was not being taken seriously and that my current providers hadn't come up with the right answers to my long list of maladies. I pushed my medical team hard and learned how to effectively advocate for myself. Had I not pushed, and learned how to speak up, I am certain I would not be here today.
---
---