See Photos From Last Night's Secret Be Well Philly Underground Workout 
First we kicked some imaginary ass, and then we ate some snacks.
---
Another month, another Be Well Philly Underground secret pop-up fitness event in the books. This month, we teamed up with the folks from Life Time Athletic (yep, the ones opening three giant fancy new fitness clubs in the Philly area) and Pure Fare for a very (very, very, very) sweaty workout followed by breakfast-for-dinner snacks at the lovely Independence LIVE space on Market Street.
First, we all put on some weighted gloves and grabbed a six or nine-pound body bar to get our sweat on in Life Time's signature STRIKE! class, an interval workout that combines elements of kickboxing with athletic drills. It was, in a word, hard — but also super fun. After all, how often do you get to pretend spar with a giant weighted stick? That's right: Never.
After class, our friends from Rittenhouse's Pure Fare had items from their new breakfast menu — yes, including the sweet potato breakfast soup! — waiting for us. (I may or may not have consumed 9,028 of their bangin' gluten-free thin mint cookies as my post-workout meal. #Noregrets.) As we were eating, we announced the winners for the night: Three lucky attendees received Fitbits and Garmin trackers from the lovely folks at Verizon. Everyone also went home with some swag from Life Time (hellooo, super-soft new workout shirt) and Independence Blue Cross.
Yes, it was a GREAT Monday evening. If you're sad to have missed it, make sure to sign up for Be Well Philly Underground here (it's free!) to stay in the know on future events. And until then, you can live vicariously through the photos of last night's event below.
All photos by Susan Nam. 
---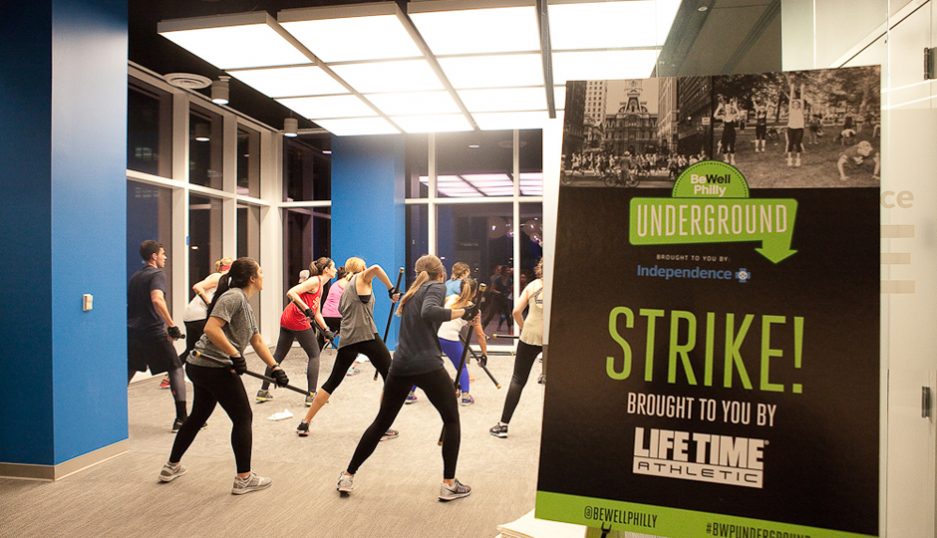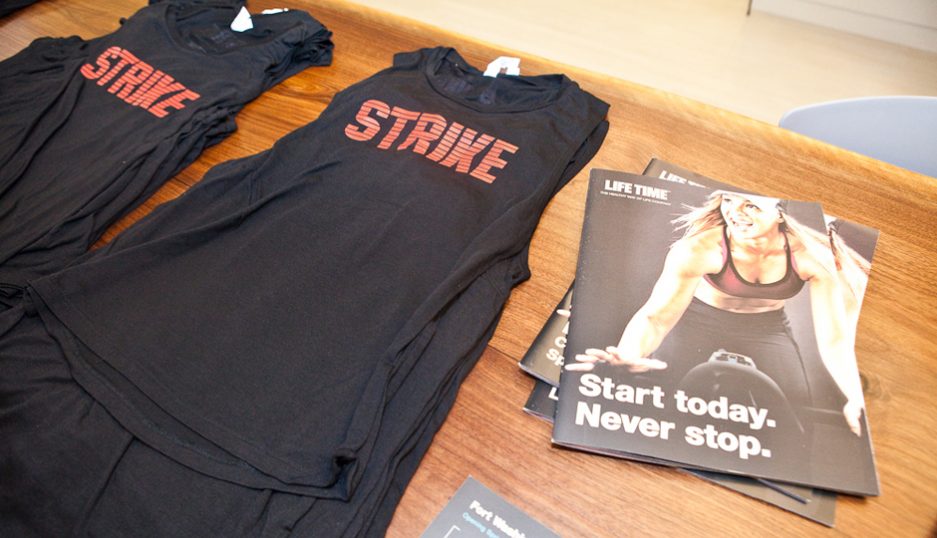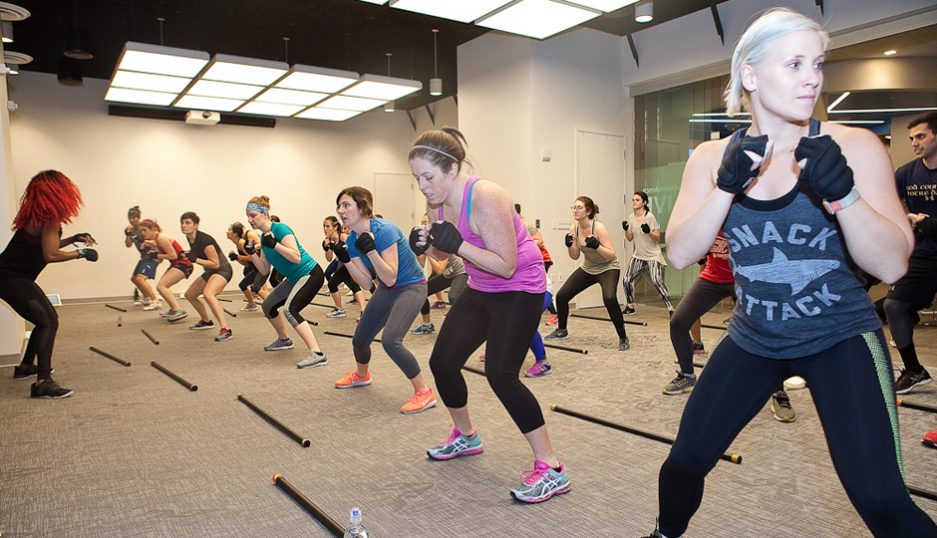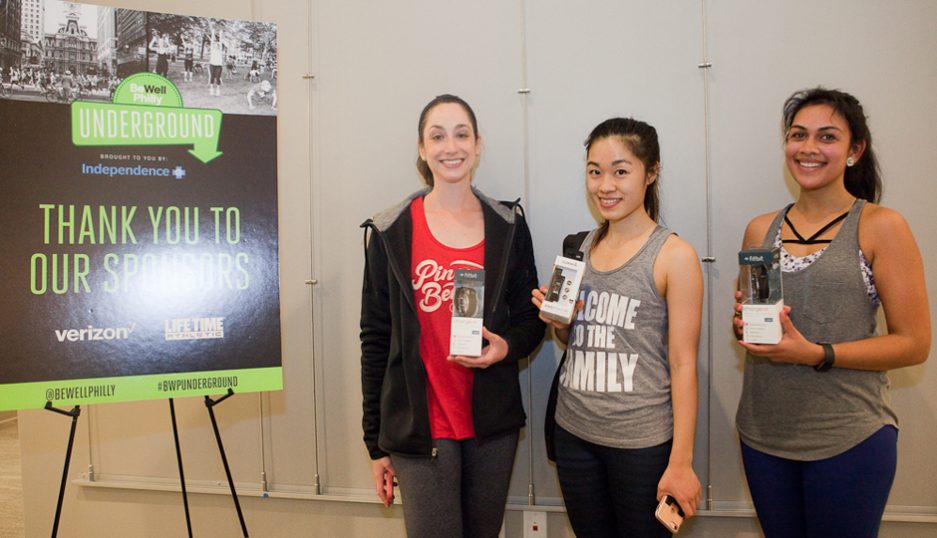 ---
Like what you're reading? Stay in touch with Be Well Philly—here's how:
---