Meet Bailey, This Week's Adoptable Running Dog
---
UPDATE 7/24: It's official—Bailey's been adopted!! He now lives happily in Northeast Philly. Congrats on your new home, Bailey!
For our second edition of This Week's Adoptable Running Dog, we've got the oh-so-adorable  Yorkshire Terrier mix, Bailey. Bailey is a small ball of energy who loves exploring Philly with The Monster Milers, and would make a great companion on your runs through the city. When he's not clocking miles along the Delaware River, you can find this little guy hanging out at the PAWS Adoption Center in Old City.
---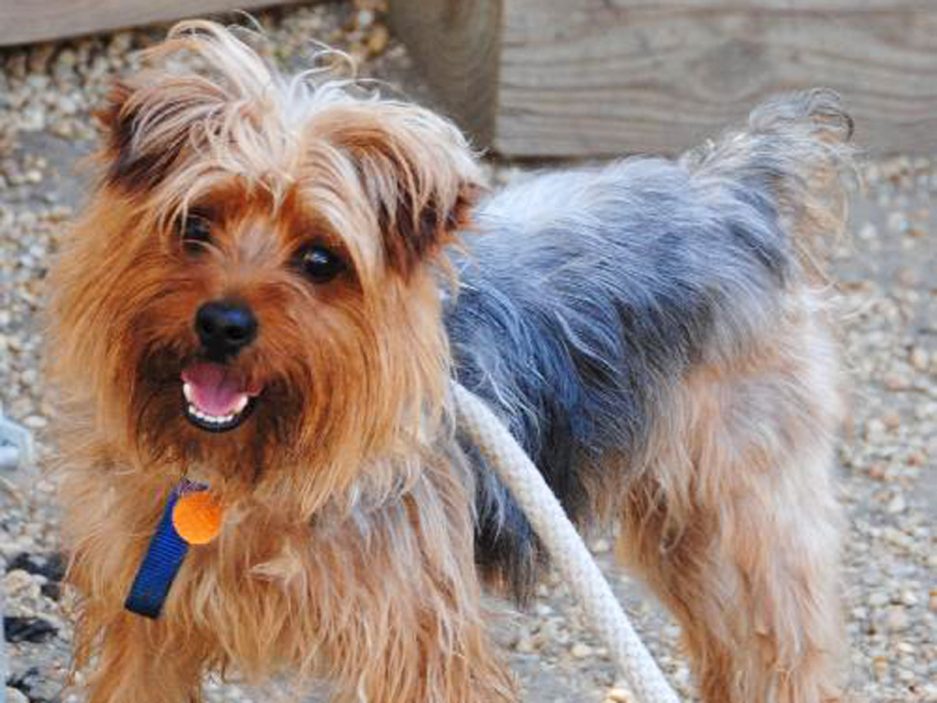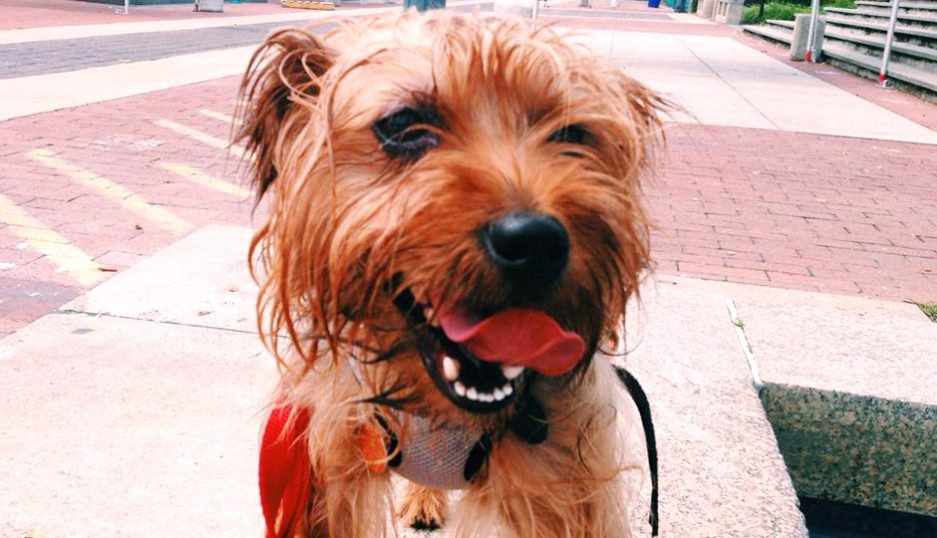 ---
Name: Bailey
Age: 1 year
Breed: Yorkshire Terrier mix
Size: 16 pounds
Background: Bailey was found as a stray.
Running style: Bailey is proof that runners come in all shapes and sizes—he's small but speedy. He doesn't run very long distances with The Monster Milers quite yet, but he could likely work up to more miles once the weather mellows out. (It's hot out there, you guys!) He would make a great running companion for someone who hits the trails regularly, but clocks a lower weekly mileage than a marathon runner.
Why Bailey is amazing: Bailey has lots of energy and likes meeting new friends, making him the perfect partner to tag along on runs and other city adventures. He is a feisty boy who could use some basic obedience training to improve his manners. But he has such a sweet face! Plus, this small guy is the perfect size for a city apartment.
You can find out more about this adoptable pooch here. And for more awww-worthy photos, check out our previous adoptable running dogs here.
……..
The Monster Milers are a group of runners who help shelter dogs burn off  energy and get much-needed exercise by taking them on runs around the city. If you're not in the market for a pup right now, but would still love to help out homeless dogs, you can always become a Monster Miler volunteer. Find out more about how to get started with the volunteer process here. 
Like what you're reading? Stay in touch with Be Well Philly—here's how:
---