PHOTO GALLERY: How Do Boot Camp Attendees Live Fearless?
SPONSORED CONTENT
---
A favorite feature at the 2014 Be Well Philly Boot Camp was Independence Blue Cross's "Live Fearless" photo booth, where attendees had the chance to showcase what living fearless means to them — ranging from training for a marathon, to rock climbing, to running a 5K for the first time. Check out the photos here.
Be Well Philly Boot Camp – a one-day inspirational health and wellness event for women — was held at the Drexel Recreation Center, where Philadelphia magazine and Independence Blue Cross brought together an amazing lineup of the region's favorite health and wellness experts. More than 600 women had access to a think tank of professional advice on how to live healthier and happier; free health screenings; yummy and nutritious chef demos; 40 health and beauty vendors in the Be Well Philly marketplace; pilates, yoga, boot camp, barre, Flywheel, and dozens of other fitness sessions.
Kim Eberbach, Vice President of Wellness and Community Health at Independence Blue Cross, addressed the crowd during the event's Empower Hour, highlighting the health care company's mission to empower people to be healthier. Eberbach said, "It's why Independence Blue Cross has partnered with Be Well Philly on Be Well Philly Boot Camp and initiatives year-round—to help bring the people in our region the resources they need to get and stay healthy."
Find more information on how Independence Blue Cross can be a part of your plan for health and wellness.
---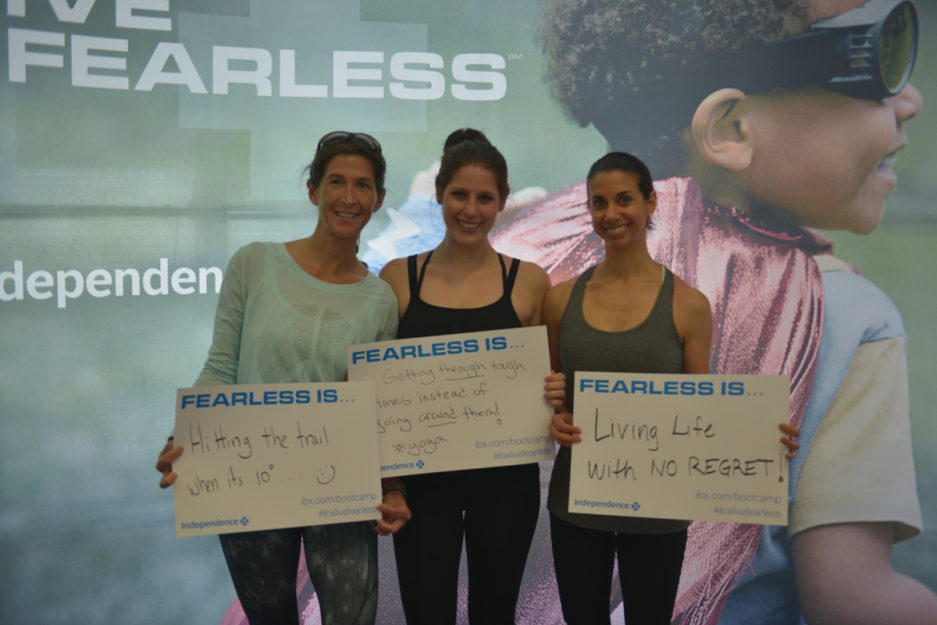 ---
---