Guides
Best of Philly Spotlight: DJ Lisa Parks Shares Her Karaoke Tips
The Delco veteran shares her tips for a great karaoke performance — including what not to sing.
---
Delco DJ Lisa Parks has been hosting karaoke for 32 years — ever since she quit her job as a backup singer for Harold Melvin & the Blue Notes. "In those days, I used laser discs," she quips. "Remember those?" These days, you can find her all over the region, from Great American Pub in Narberth to 39 North in Glenolden to the Media VFW to My Brother's Irish Pub in Bridesburg. Here are her tips for the next time you take the mic.
Don't overstay your welcome.
When picking a karaoke song, consider the duration of the track, suggests Parks. The worst culprits, she says: "Paradise by the Dashboard Light" and "American Pie." "Those songs are each longer than eight minutes!" Parks observes. "You don't need to be on the mic for that long!" She advises you to find something that's five minutes or less.
Don't do the mic drop.
"Inevitably, somebody will think it's a good idea." She points out that she uses all high-end wireless microphones that should never be dropped on the ground. "One guy who dropped the mic intentionally said to me, 'How much can a mic cost?' I responded, 'How much will it cost to replace your windshield?'"
Don't sing the same song every time.
Sure, you have songs that are in your comfort zone, but Parks insists the "best" karaoke performances come from those who are just trying to have fun. To mix things up, she suggests picking an impossible-to-sing song for one of your pals at the bar. "And then if they sing it, you buy them a beer. If they refuse, they're buying." She'll also sometimes put 10 tricky tunes into a hat and let people pick.
Don't be afraid to put on a show.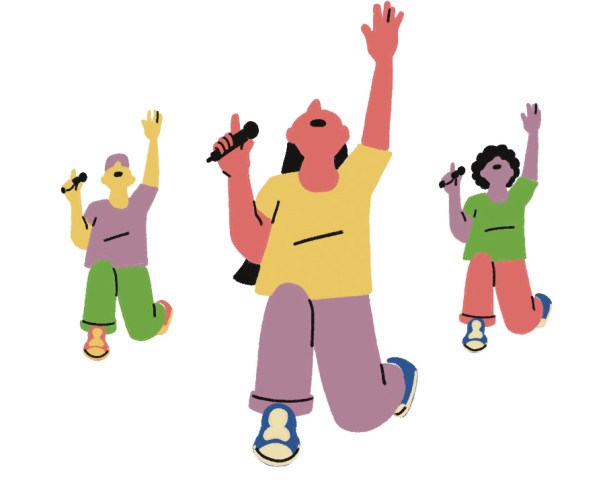 "I encourage dancing around and acting up," says Parks. "That's why I have wireless mics — so people can get buck wild and go into the audience and engage other people." Parks says some of her favorite customers wear costumes. "There's this one Vietnam vet in South Philly who wears a different Elvis costume every single time he comes out for karaoke. I don't know where he gets them all. He's a legend."
>> Click here to return to Best of Philly 2023
Published in the August 2023 issue of Philadelphia magazine.
---