CONCERT REVIEW: Mirah and Jherek Bischoff at Boot and Saddle
Mirah's vocal and lyrical one-two punch was enhanced by backing strings.
---
Boot and Saddle was turned into an intimate orchestral space on Saturday, May 7th, by Mirah and Jherek Bischoff. A warm homecoming always greets Philly native Mirah, and this evening of lush backing strings for her moving and personal oeuvre made it an extra special aural experience.
Bischoff opened with a stirring set. Instrumentals from his forthcoming Cistern album were haunting, especially the horror-film-esque "The Wolf." Bischoff conducted the tight four-piece orchestra and joined in with his array of stringed instruments. He even sang on one song, "Eyes", for which David Byrne had provided vocals on Bischoff's 2012 Composed.
Mirah's set stretched from her most recent 2014 LP, Changing Light, to a good selection of her earlier work. Opening with the resonant "Gold Rush," Mirah's vocal and lyrical one-two punch was enhanced by backing strings. This was apparent throughout as she, Bischoff, and drums combined with the mini-orchestra to bring new, deeper perspectives to other songs including "The World Is Falling." And after her suggestion for the crowd to sit down, the room's transformation into a mini concert hall was complete. Playing right up to the curfew of 11, Mirah and company put on a wonderful show that transcended the rock genre.
---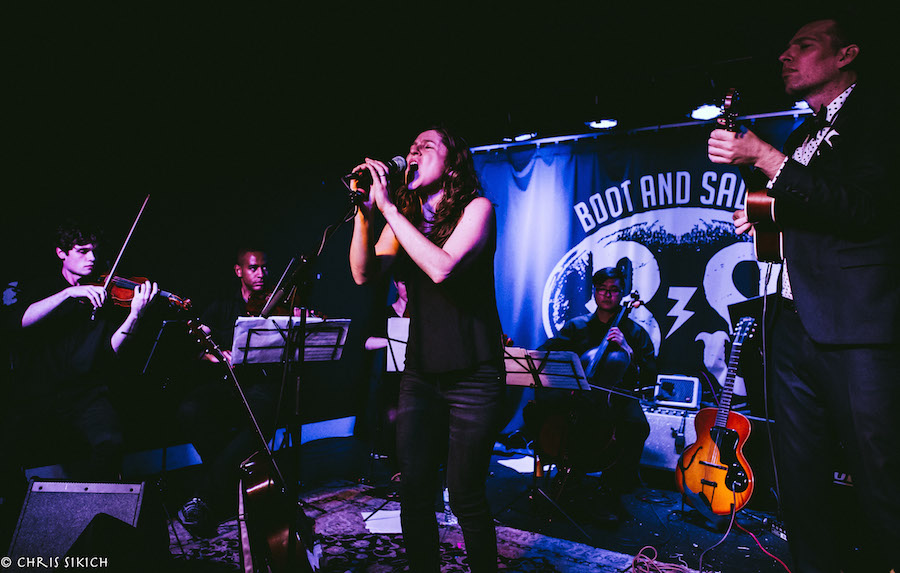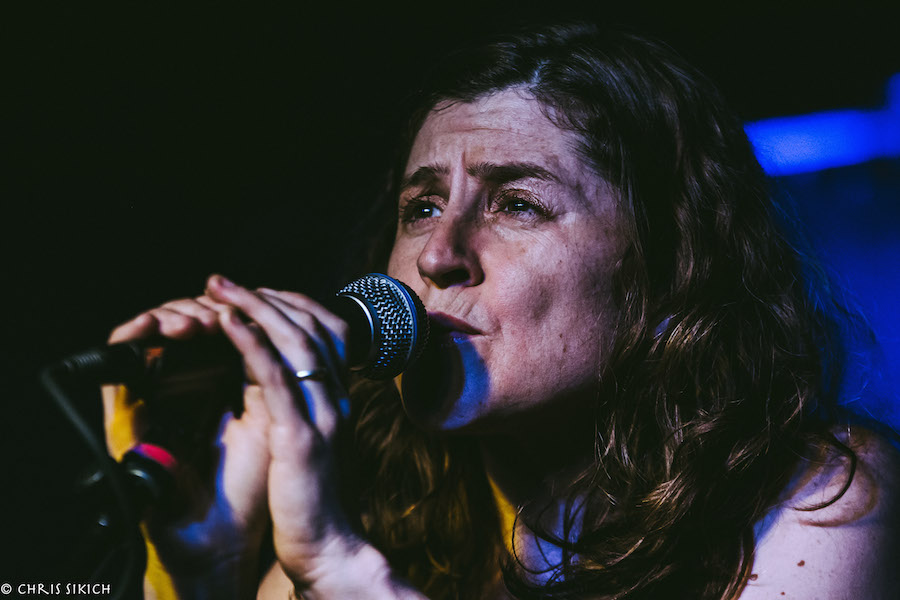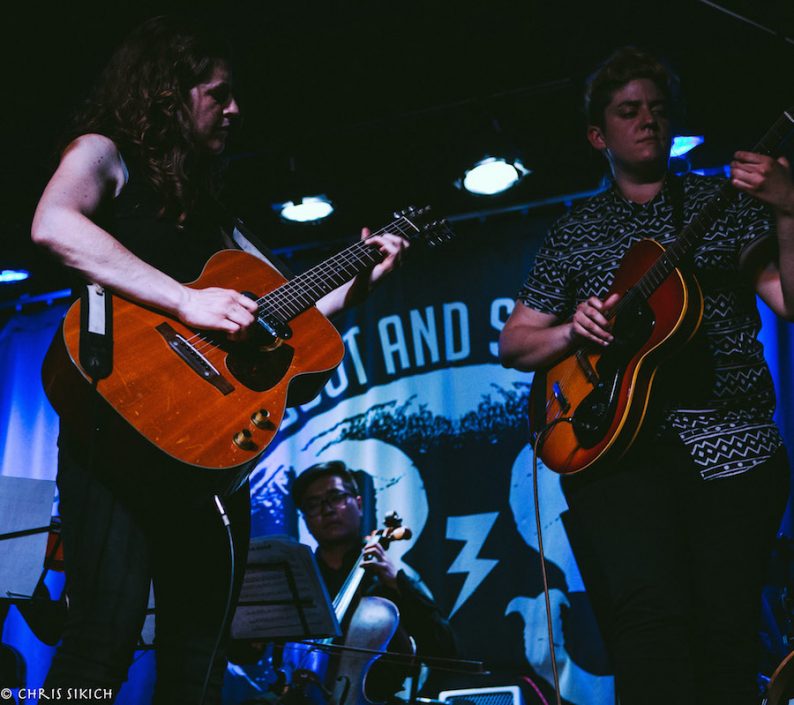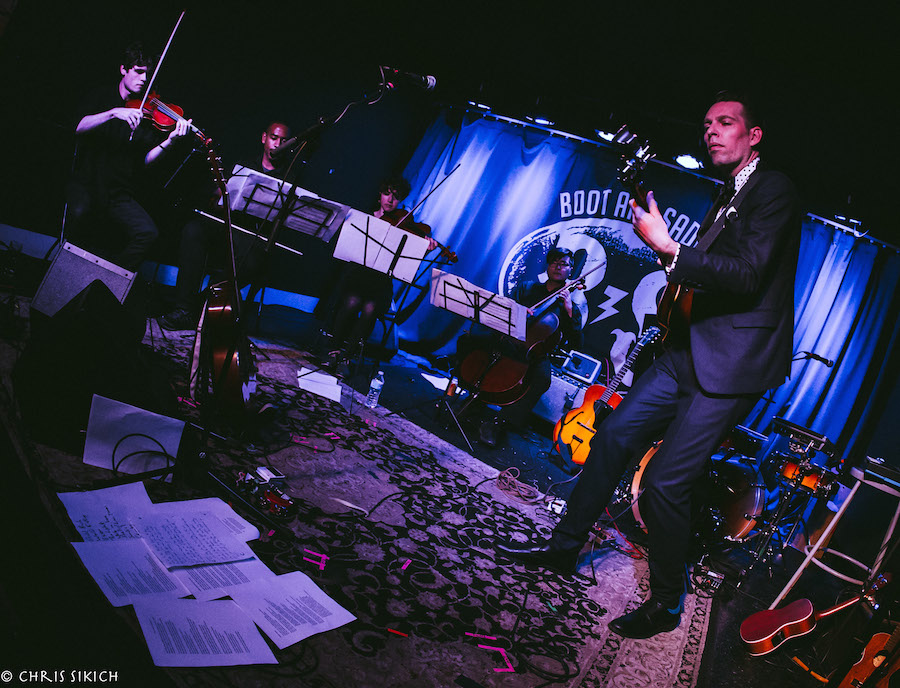 ---
To see more of Chris Sikich's photography, go to sikichphotography.com.
---