Where to Celebrate the Lunar New Year in Philly
Ring in the Year of the Rabbit with parades, performances, and more.
The Year of the Rabbit begins January 22nd, and there are so many events around town to celebrate. From parades to all-day festivals — and, of course, lots of lion dance performances! — here's what Philly has planned to ring in the year.
The Penn Museum's annual celebration (going strong since 1981!) explores the traditions of Lunar New Year with a full schedule of family-friendly activities. Activities include dance performances, storytelling, live music, a marketplace, make-and-take crafts, and a Lion Dance finale by the Penn Lions dance troupe. All activities are included with museum admission.
January 21st, 10 a.m.-4 p.m., Penn Museum, 3260 South Street.
Rothman Rink is celebrating with a prancing lion and traditional Chinese dancers from the Philadelphia Suns by the ice. Inside the cabin, there will be menu specials, and the first 100 guests will receive a lucky red envelope with a secret prize.
January 21st, 5-7 p.m., Dilworth Park, 1 South 15th Street.
First, gather in Chinatown for a nighttime celebration with lion dancing and merriment on the street from 10 p.m. to midnight on Saturday, January 21st. The party continues the next morning with lots of drums, firecrackers, and colorful excitement — and, of course, more dancing lions! (The local businesses give them lettuce to "eat" and spit out for good luck.)
January 21st, 10 p.m.-midnight and January 22nd, 11 a.m., 10th and Spring streets.
The lions of the Philadelphia Suns will parade through RTM, stopping at Asian-owned businesses including Sang Kee, Tambayan and Four Seasons Juice Bar.
January 28th, 11 a.m., Reading Terminal Market, 51 North 12th Street.
Come to the Parkway Central Library for a free afternoon of Asian music and dance performances, a children's Taekwondo demonstration, a cultural fashion show and more.
January 28th, 1 p.m., Parkway Central Library, 1901 Vine Street.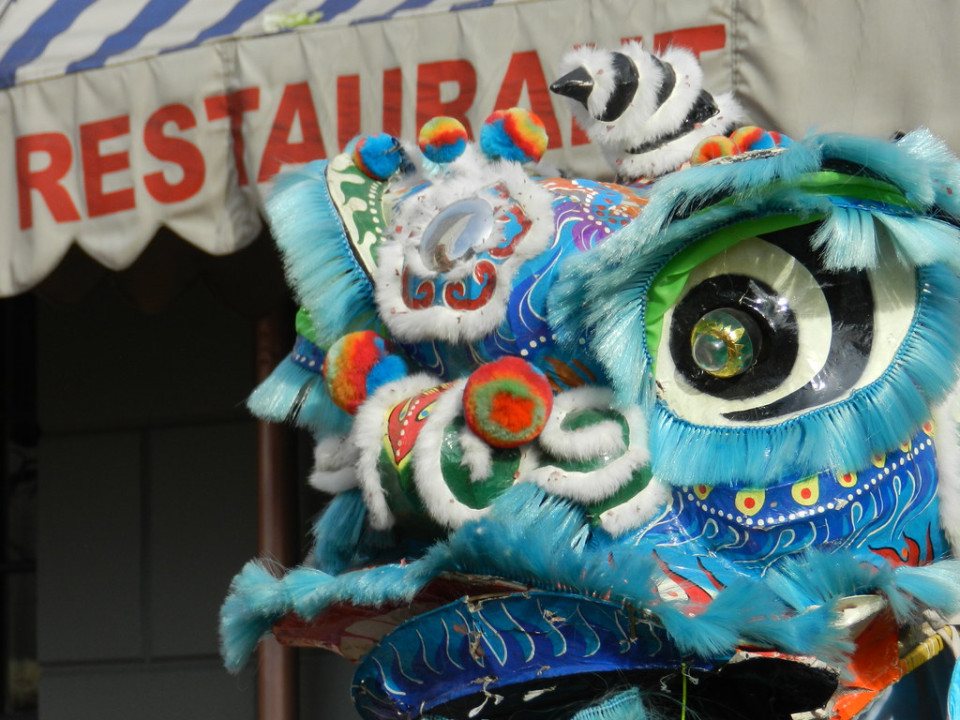 Asian Arts Initiative comes to the Rail Park with family-friendly activities to celebrate the new year. There will also be a Lion Dance performance by the Philadelphia Suns at 2 p.m. The event is free, with the option to make a donation to support Friends of the Rail Park.
January 28th, 1-3 p.m., The Rail Park, 1300 Noble Street.
On Saturday, January 21st, PTM welcomes the Kun-Yang Lin Dancers, a contemporary Asian-American dance company, for a performance followed by a meet-and-greet. Then, on January 28th, the Philadelphia Suns will come for two performances exploring the lion dance with costumes, movement and music. All activities are included with museum admission.
January 21st and 28th, Please Touch Museum, 4231 Avenue of the Republic.
---