CONCERT REVIEW: Kaki King Wows Eyes and Ears at Ardmore Music Hall
The guitar virtuoso was backed by an ambitious visual display.
---
Guitar virtuoso
Kaki King
is even more impressive in person than she is on her albums. Her
The Neck is a Bridge to the Body
tour made a stop at Ardmore Music Hall on Sunday and those in attendance were wholly spellbound by her playing and its the visual accompaniment.
Using the guitar and a screen behind her as a canvas for an ambitious visual display, King takes the crowd on many journeys. The guitar is held in place as she strums with a spine-tingling accuracy for sound and emotion. Rock and jazz flows freely among images of graffiti, ooze, flamingos, a piano, traces of light and writing. No vocals accompany this and there are some fills of other pre-recorded instruments that mix with her guitar, creating a true one-person concert for multiple senses.
Harpist Mary Lattimore opened with an apt bridge to the singular art of guitar. Singular and stunning in her ability to bring out the sounds of the harp from the strings to the wood body, which she will knock as if it is a drum, Lattimore is one of Philly's finest.
Slideshow below
---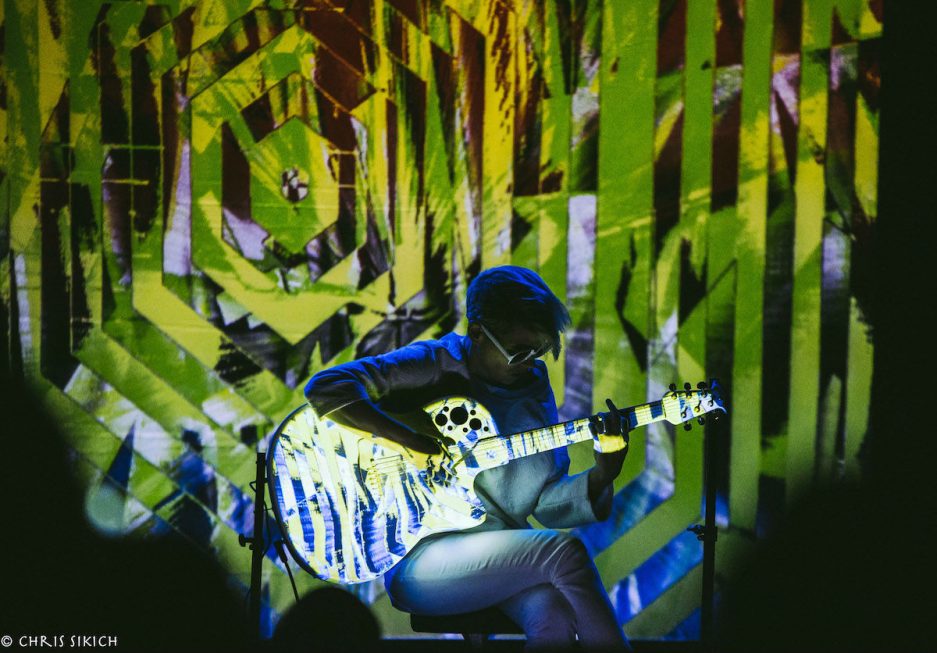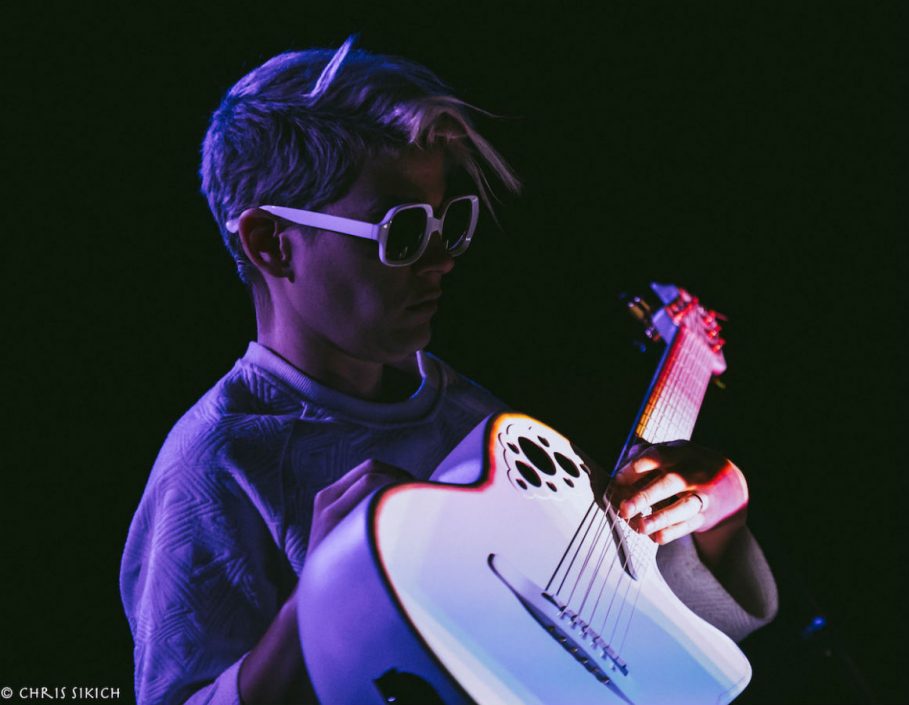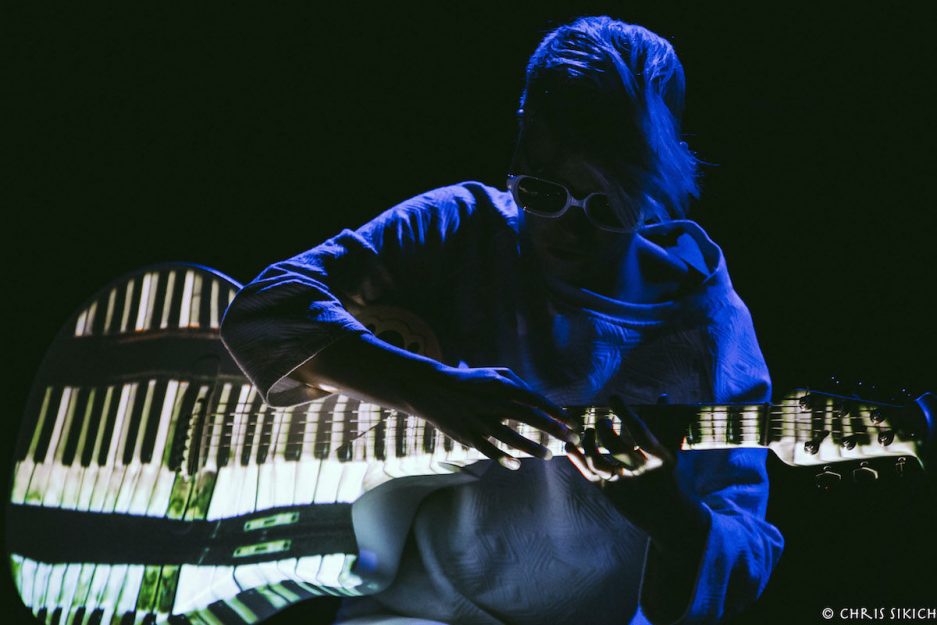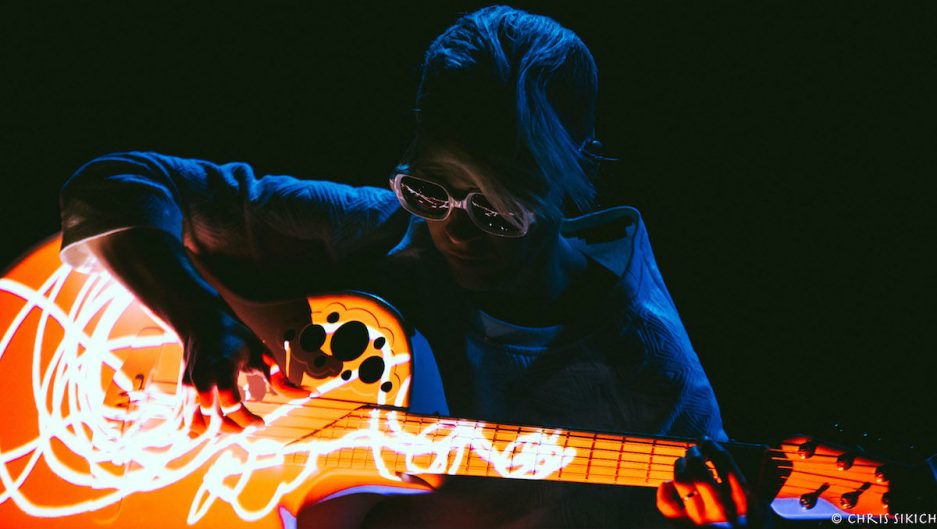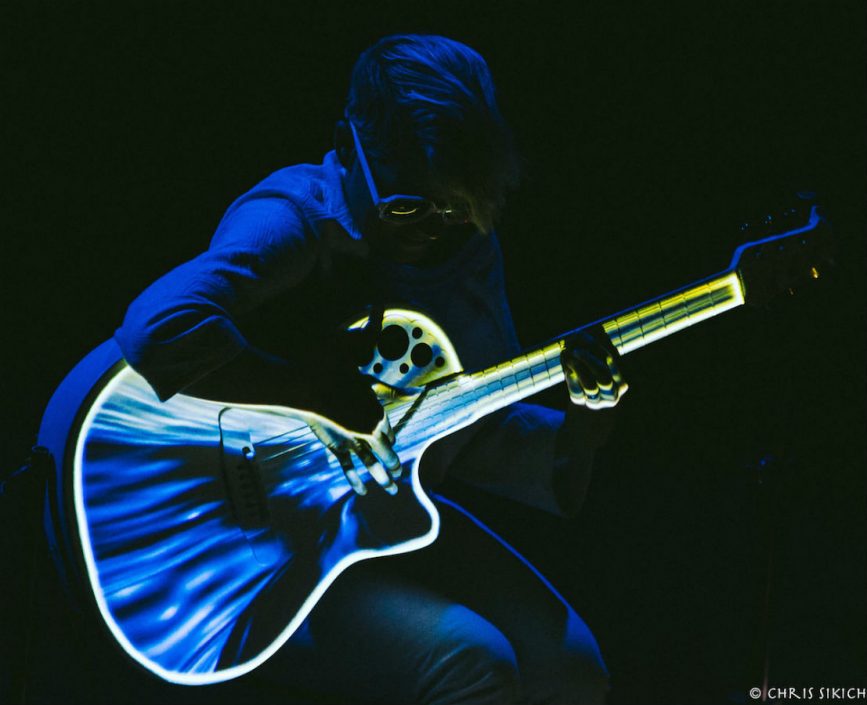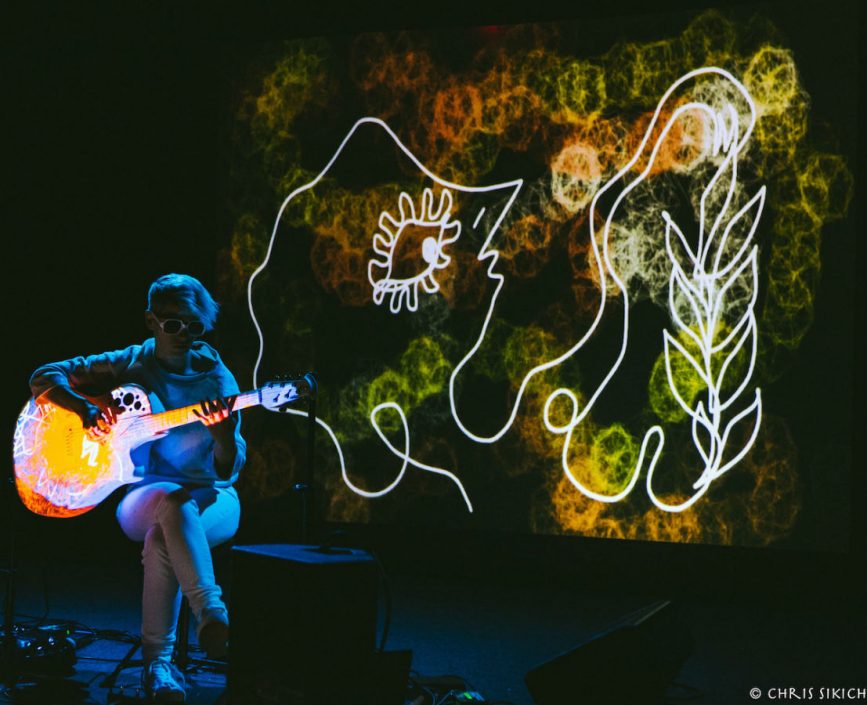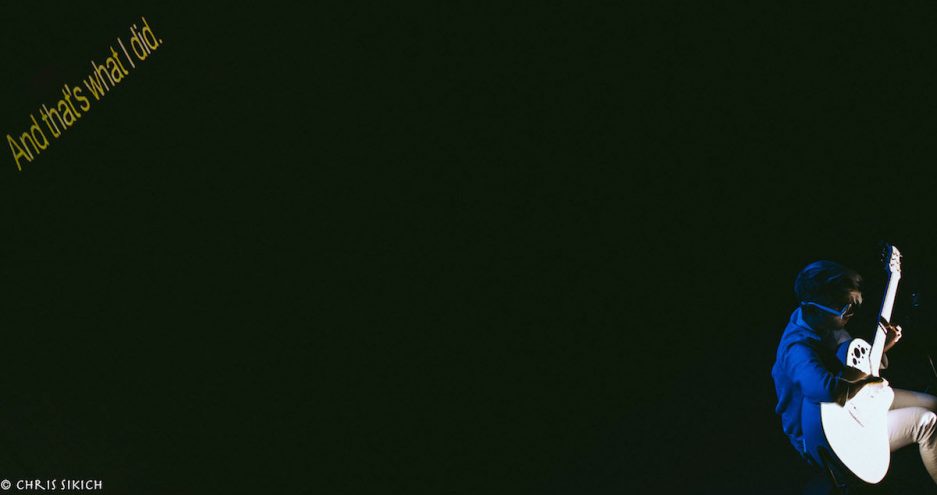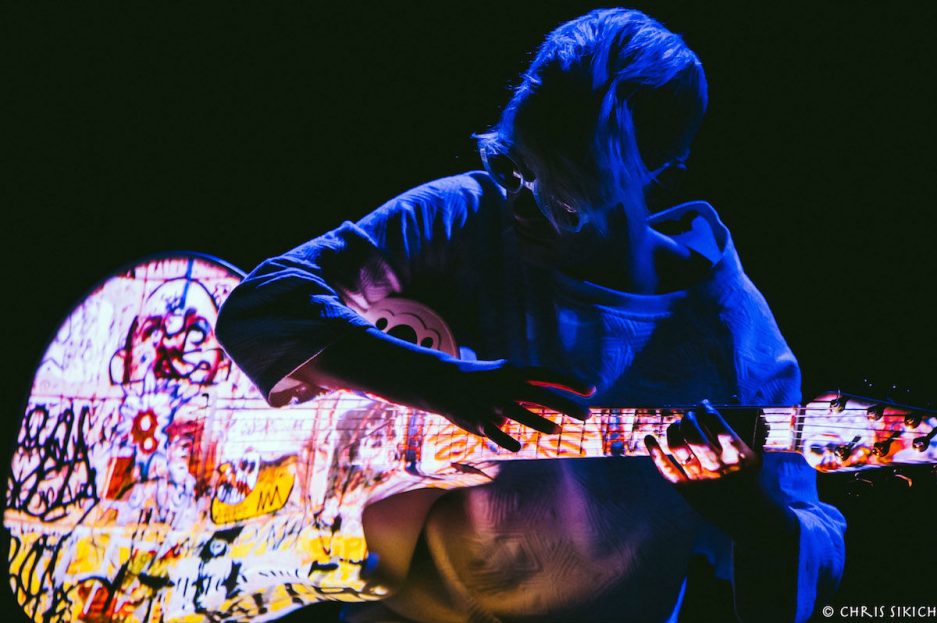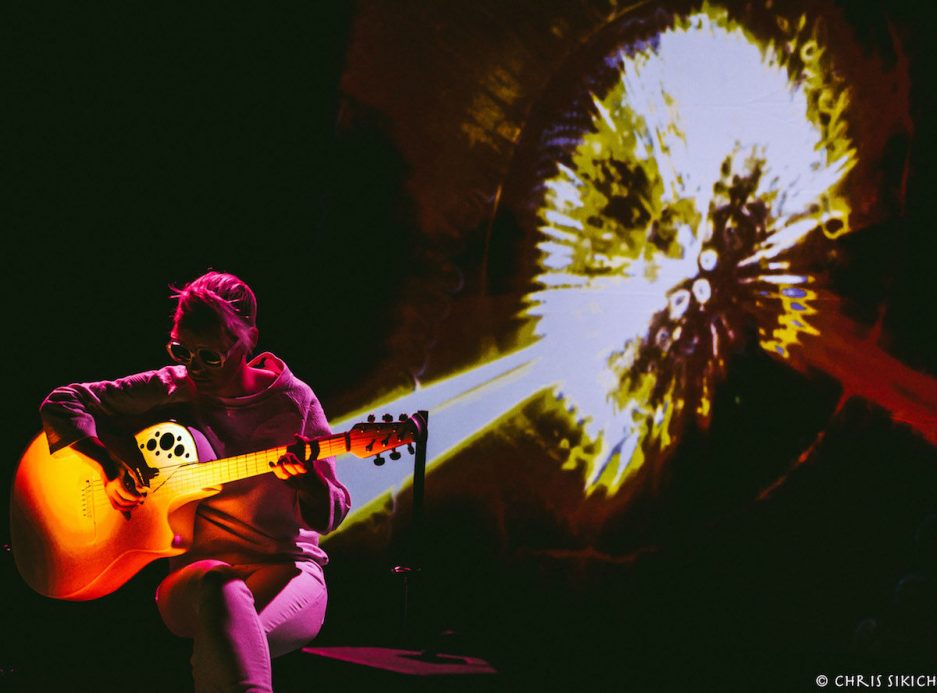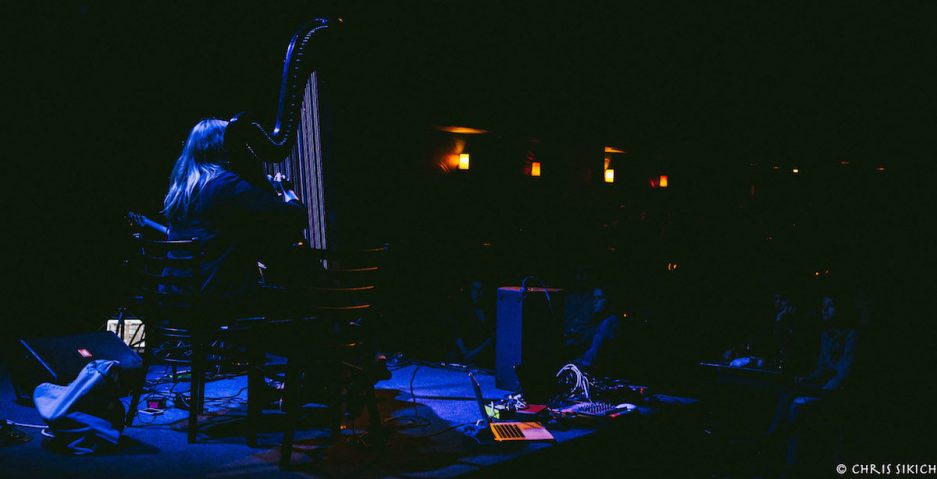 ---
---