SNEAK PEEK: Our Behind-the-Scenes Tour of the New Drake
The space will be a theatrical hub in Center City.
---
"God knows there are a lot of theaters in this town. Our purpose is for this to be a hub."
That's what InterAct Theatre Company's Producing Artistic Director Seth Rozin said about the highly-anticipated opening of their new space at The Drake during my behind-the-scenes tour. The massive space is, indeed, designed to be quite a hub, with two brand new theater spaces, plus two lobbies, a conference room, a green room that's actually green in color, dressing rooms, gender-neutral restrooms, plus a super unique mural.
Jason Lindner, InterAct's marketing director, explained that the subject of the mural, Omar Sharif, used to host bridge competitions at The Drake in 1971. The mural depicts what these gatherings would look like, and features plenty of open space for visitors to make their own mark. Lindner will install a bucket of Sharpies for guests to "sign" the mural, leaving a little piece of themselves at The Drake.
That sense of collaboration is exactly what Rozin and Lindner are hoping for: Sure, The Drake is the home to InterAct, but Azuka, Simpatico, PlayPenn, and Inis Nua all share the space, and there's strong anticipation that the companies will come together for a community feeling.
"The lobby is a big part of that," said Rozin. "We see it as a coffee shop for the theater community. There's a size and the feel of that space, and we're trying to utilize the building on down nights for play readings and small performances. We want to make the space alive all the time."
Lindner agreed, and added there may be an opportunity for the companies to put in for a "cohort grant…as a bonding experience."
The other key goal for the new building is to satisfy the need for Philadelphia to have a collective space for new works, something that Rozin thinks is at the heart of the local theater community.
"There's a demand for the new play community to have a center," he said. "There hasn't been a place for that, a spiritual, artistic home."
The Drake was in its final stages of refurbishment, and previews begin at the new space for several productions this week. Contractors were putting the finishing touches throughout the building when I was there. You can a sneak peek of the theater in the gallery below. For more information, visit InterAct's website.
---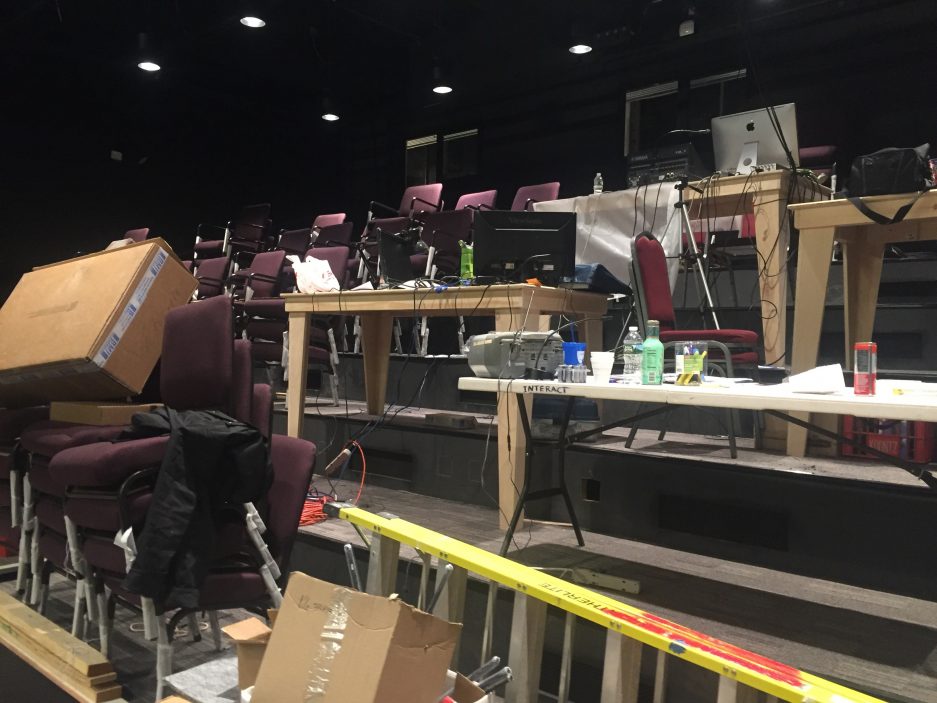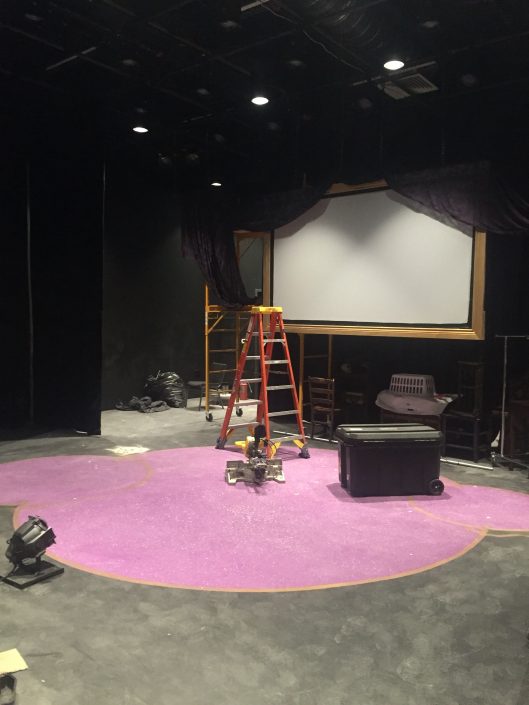 ---
---