Cirque Du Soleil Breaks the Mold With Avatar-Themed Production
We got an exclusive behind-the-scenes look at Toruk before it heads to our area.
---
I get off a 32-seat plane in the middle of Lafayette, Louisiana and head almost directly to the town's Cajundome, an arena that houses the likes of Disney on Ice, monster truck shows, and Frozen sing-alongs. But they've never hosted a Cirque du Soleil production, until now.
It's a low-pressure market to "try out" Cirque's newest concept, and the locals are ecstatic (the clerk at my car rental window literally could not stop talking about it). Not only was the Cajundome getting Cirque, but they are the second city world wide to premiere a multi-million-dollar risk that involves not only Cirque's artistic partnership with Hollywood mogul James Cameron, but a completely different style of presentation. Richmond, Virginia is next, followed by Allentown at the start of December.
"This is an opportunity of a lifetime to work with Cameron," says the production's artistic director Fabrice Lemire. "We are thinking outside the box. The public needs to come in with an open mind. Usually with Cirque, there is a formula. If people are coming in to see that formula, they won't get it."
Indeed, the Avatar-inspired show, Toruk: The First Flight, isn't your normal Cirque du Soleil romp. To begin with, there is an English-speaking narrator presenting a clear storyline, unlike previous Cirque productions. Also, the company is employing thousands upon thousands of video projections that turn a completely gray set into crashing ocean waves, roaring lava, a river and more. The effect is overwhelmingly gorgeous, almost breathtaking. There is so much color and so much to see.
Part of the reason there's so much to take in is the size of the playing area: In previous arena Cirque productions, the set would occupy maybe half of the ground area. Toruk quite literally takes up the entire stadium floor. That's a lot of Pandora — the famed land from the film Avatar — to create.
"It's the first show that uses the whole rink," says Lemire. "We take you on a journey. Usually Cirque productions are a journey of emotions. This one is using the visual to create emotions."
The concept to do some sort of collaboration with a film has been in the works since approximately 2006, according to creators of the show. With Toruk, every element, from the costumes to the headdresses to the giant set, had to be approved my Cameron's creative team. As Lemire suggests, "We have to respect those guidelines. We have a line of conduct to follow that is specific."
But, there's been flexibility, including another first for Cirque: huge puppets, which are along the lines of those used in the Broadway stagings of The Lion King and War Horse. And by "huge," I mean that some of the fanciful creatures take at least two humans to operate, and include one creature, the Viperwolf, that has electronic glowing eyes that cut through the arena's darkness.
Puppeteer Helen Day shows me how those eyes work, along with her favorite puppet in the show — a giant six-legged horse/unicorn hybrid called a direhorse. The artist started her career in straight theater, but quickly found her passions changed.
"I fell in love with a puppeteer," she tells me. "The puppeteer isn't around anymore, but the puppets still are!"
All of those puppets, and all of the costumes, the set, the wigs, take up an extraordinary amount of room. In fact, the production utilizes 28 trucks to transport the goods from city to city, and that includes a series of high-efficiency washers and dryers to clean clothing from the 35 cast members and crew. I couldn't help but catch a whiff of clean linen laundry detergent amongst the popcorn and nachos at the arena as I took my backstage tour.
Speaking of those 35 performers, that's a small-size cast for a Cirque show, according to Lemire, and they have had to blend their signature acrobatic artistry with some new skills, like flying massive kites throughout the playing area, and even acting.
"We are really pushing their boundaries," he says. "They have to learn the language of this land and the emotions. They have to think outside the box and explore."
At this evening's performance, it is clear just how daunting the production is for the ensemble: There are giant flying puppets and highly choreographed battle scenes and even a giant tree that magically emerges from the floor. There's plenty for fans of Avatar, but, if you're like myself and never saw the film, it doesn't at all negatively impact the larger-than-life experience of the show.
Once the production comes to a close, the cast is met with thunderous applause from the extremely mixed audience, ranging from parents with their kids to older couples to groups of young college students. In that case, this Cirque did what it tends to always do: bring people together for an artistic experience. Not many forms of mass entertainment can do that.
"Toruk: The First Flight" soars into Allentown's PPL Center from December 4th through the 6th. For tickets and more information, click here.
---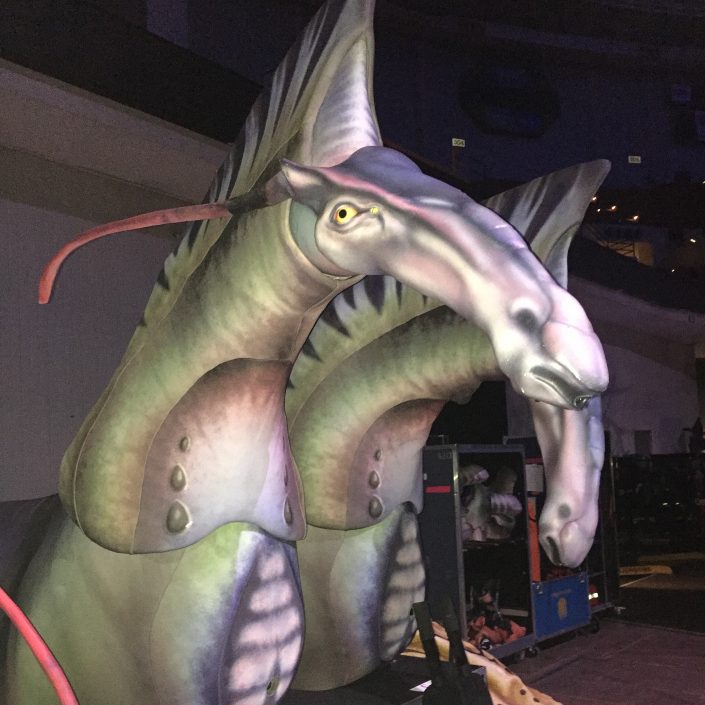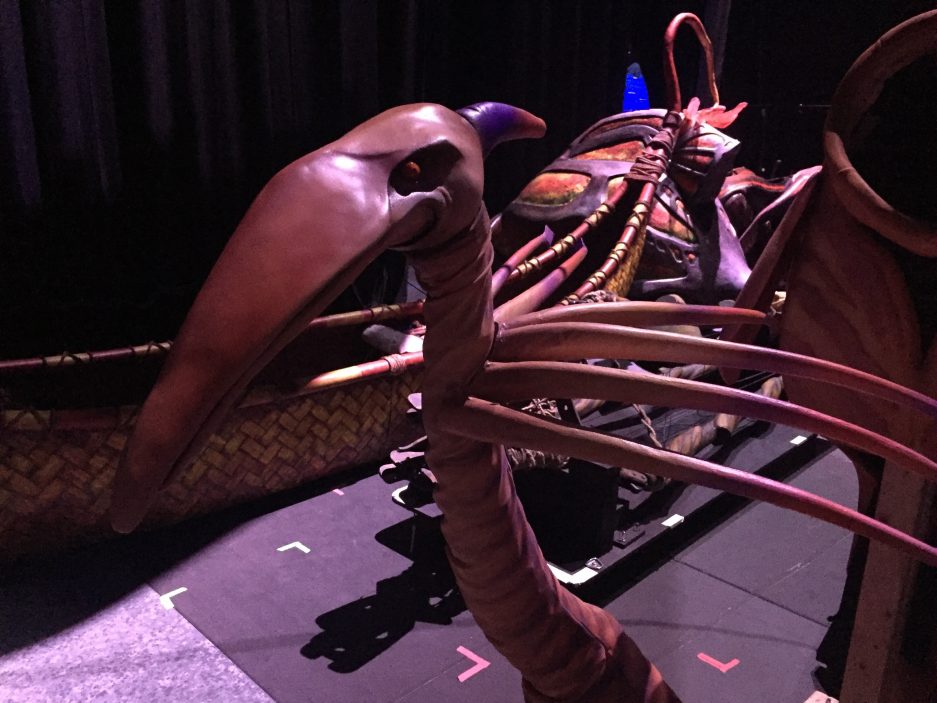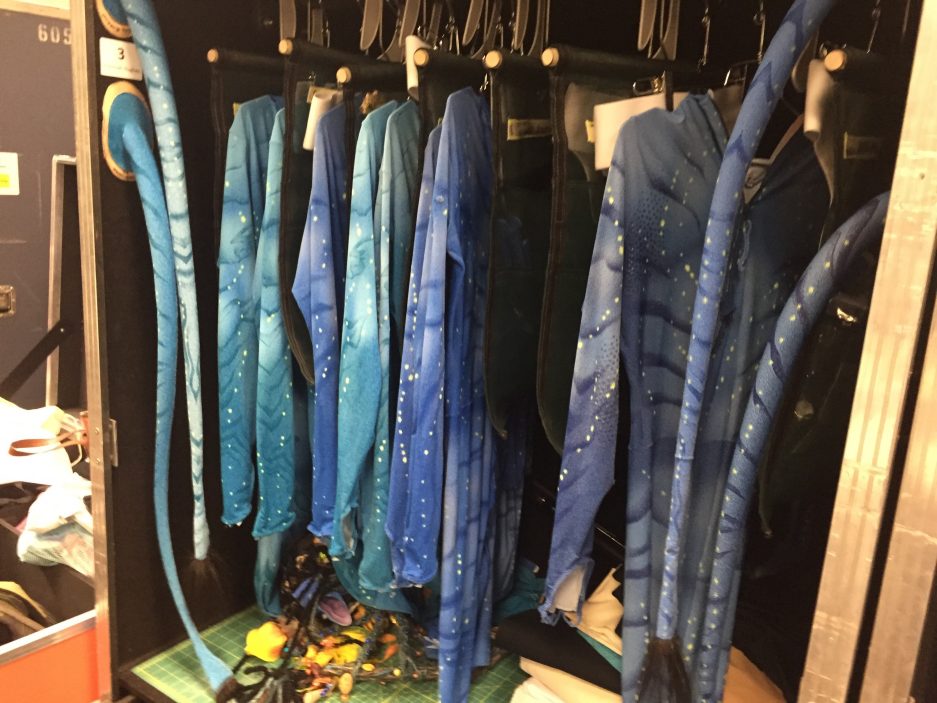 ---
---