Skateable Sculptures Installed at Paine's Skatepark
The works are the first of Mural Arts' citywide "Open Source" exhibition.
---
This afternoon, Mural Arts dedicated a couple new skateable sculptures at Franklin's Paine Skatepark. The pieces, created by Berlin-based artist Jonathan Monk, are called Steps and Pyramid and are modeled after two Sol Lewitt works in the Sculpture Garden at the Philadelphia Museum of Art. They will be on display at the park from now through October for your skating and interacting pleasure.
The works are the first to be installed as part of Mural Arts' "Open Source" project, which is billed as Philadelphia's largest site-specific art exhibition to date. Mural Arts describes the exhibition in a release sent out today:
"Throughout the year leading up to October 2015, each artist has been or will be embedded within a Philadelphia community, in order to explore a social issue of import to the city and which represents a major aspect of Mural Arts' work, such as criminal justice, behavioral health, the environment, and community reinvestment. The artists are then producing public art installations that push their own creative boundaries. This bold, challenging, and cross-cutting format exemplifies Mural Arts' vision of establishing new standards in the practice of public and contemporary art while also promoting social change through art."
There will be 14 international artists contributing to "Open Source," including SWOON, The Dufala Brothers, Ernel Martinez & Keir Johnston, Sam Durant, Shepard Fairey, JR, MOMO, Jonathan Monk, Odili Donald Odita, Michelle Angela Ortiz, Sterling Ruby, Shinique Smith, Jennie Shanker and Heeseop Yoon. Among them, four are Philly-based: the Dufala Brothers, Martinez and Johnston, Odita and Shanker.
Mural Arts has planned a number of activities to go along with "Open Source," including artist lectures, block parties and tours. You can find out more about each project, and browse the itinerary of events here.
---
Steve Weinik for Mural Arts
Steve Weinik for Mural Arts
Steve Weinik for Mural Arts

Steve Weinik for Mural Arts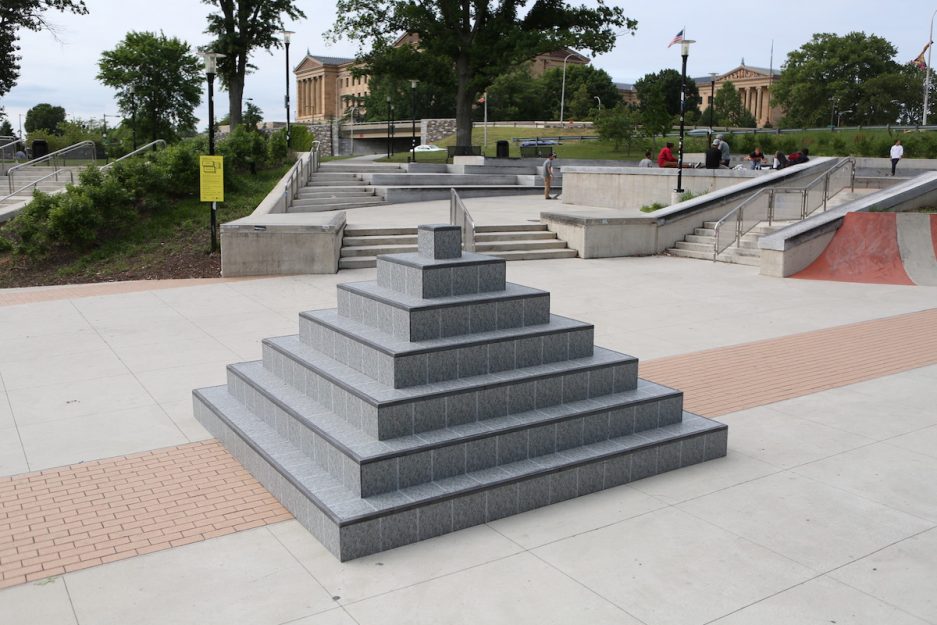 Steve Weinik for Mural Arts
Steve Weinik for Mural Arts

---
---