You Can Make Your Own Personalized Muppet
And it'll be shipped right to your door.
---
If you're as excited as I am for the recently announced ABC Muppets sitcom, you might want to run to the F.A.O. Schwarz website (don't worry: even if the iconic NYC store is closing, the online shop is up and running), where you can create your own personalized Muppet that'll be shipped right to your front door.
The rather ingenious concept is called "Muppet Whatnots," and these custom puppet creations are being billed as the zany extras that you often see in the background throughout the Muppet movies and TV specials. For $99.99, you can create your own personalized puppet that looks just like one of the iconic characters that you've grown to know and love (or, make a Muppet doppelgänger for a loved one).
The options are pretty endless: There's three different colored bodies, four types of eyes, seven noses, seventeen hair styles, and fifteen outfits to select from. I went ahead and made a few samples, which you can preview in the gallery below:
---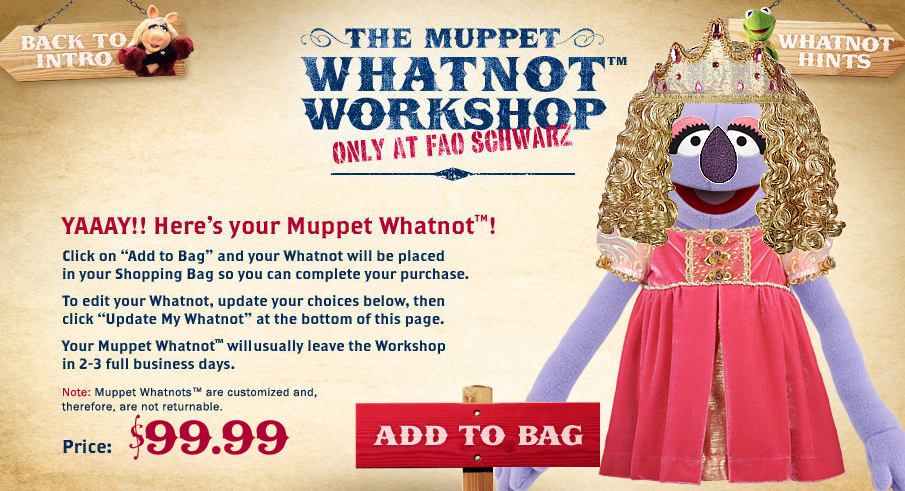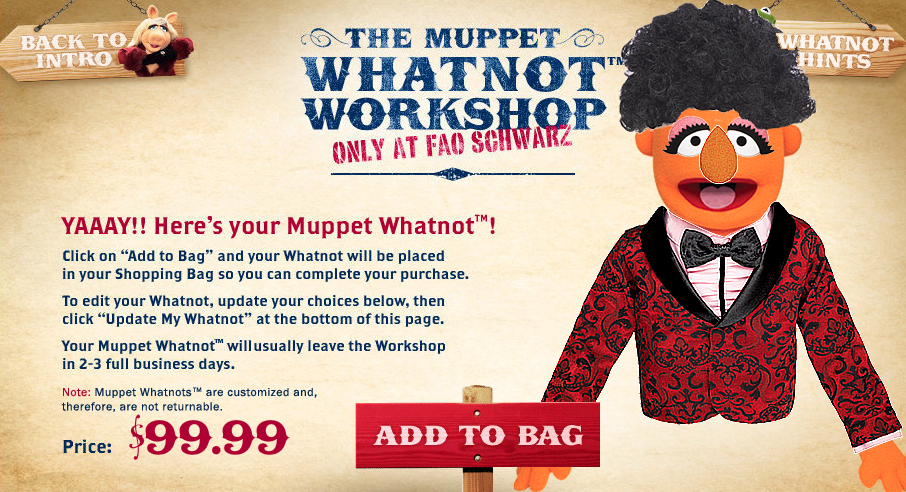 ---
Awesome, right? If you're thinking that this may be a perfect gift for someone, you can even purchase a gift card so your friend can make their own Muppet. Even better, you can have your personalized mini-me all set for when ABC premieres The Muppets, a new adult-version of the beloved enterprise, this fall. Check out the trailer below.
https://www.youtube.com/watch?v=pfJkusicBa4
---