PHOTOS: Game of Thrones's The Mountain Crushes Skulls and Takes Names at Devil's Den
---
Icelandic actor Hafþór Júlíus Björnsson, who plays The Mountain on HBO's Game of Thrones, is in town this week to play King Thor at the Renaissance Faire in Fairmount on Saturday and Sunday. To get prepared, he must eat like the monster he is, so he's been sampling devouring some Philly grub.
Photographer James Zeleniak tells me that Chef Caitlin Mateo delivered him some grub from Square 1682 yesterday afternoon when he visited the Philadelphia Weekly offices, and last night he moved on to South Philly to put away some grub and pal around with fans at Devil's Den. I'm told he enjoyed a large portion of chicken wings with Korean BBQ that chef Eric Wallace "kicked up a notch." For his second course, he had a house-blend burger. "Björnsson did not partake in the special Game of Thrones brews from Barren Hill Brewery nor Ommegang's Three Eye'd Raven. He drank orange juice," Zeleniak says.
Zeleniak sent some photos of the 6 foot 9 inch, 400 pound mammoth in action. Ladies, feel free to swoon.
---
Stephen Lyford
Stephen Lyford

Stephen Lyford
Stephen Lyford

Stephen Lyford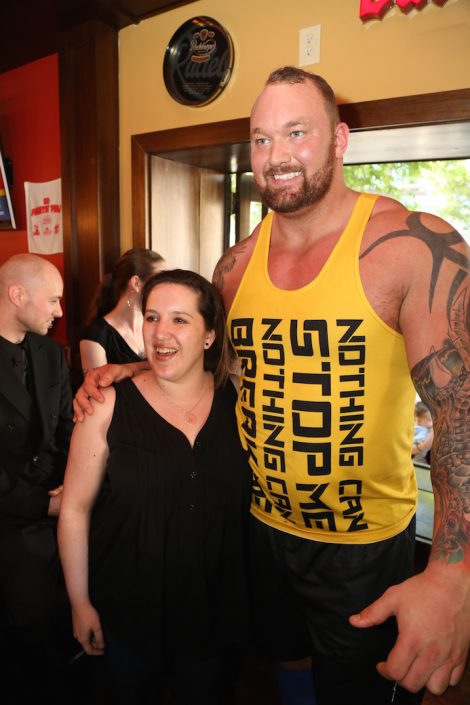 Stephen Lyford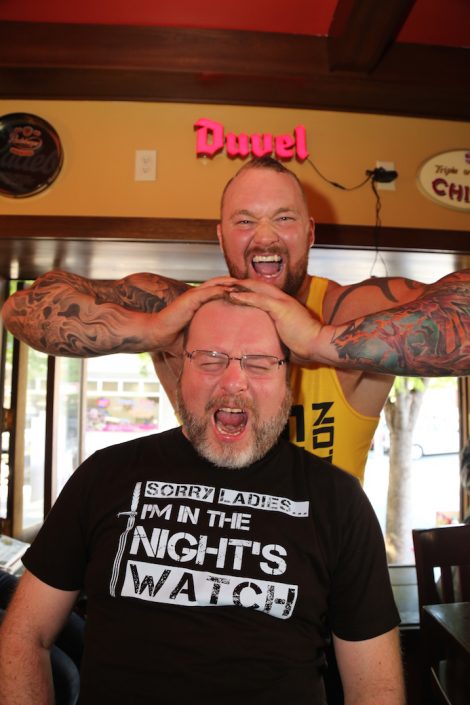 Stephen Lyford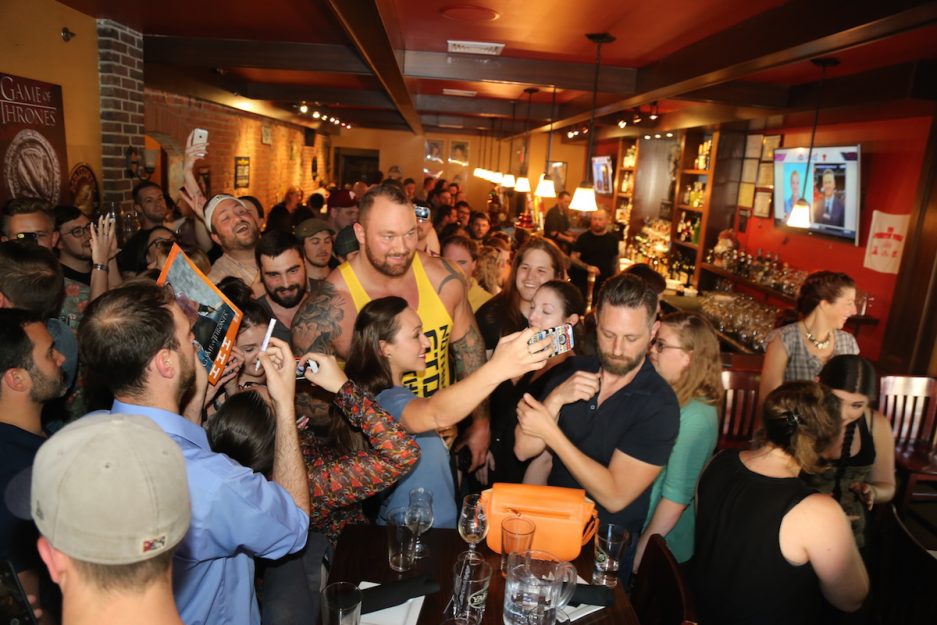 Stephen Lyford
---
---