PHOTOS: Harry Potter Festival 2014
Witches, muggles and one uncanny Harry Potter look-alike gather in Chestnut Hill to celebrate everyone's favorite boy wizard.
---
This past weekend Chestnut Hill turned into Hogsmeade as the fourth annual Harry Potter Festival transformed Germantown Avenue into the magical world of witches, goblins, and wizards.
---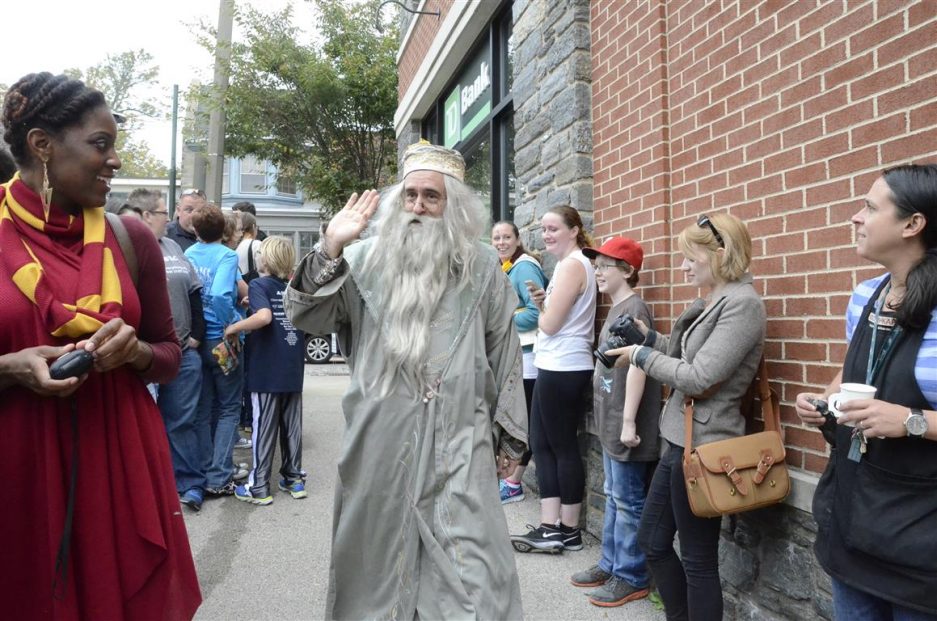 ---
Kicking off the weekend on Friday night there was a pub crawl and costume contest. Saturday morning saw the "Hogswarts Express" filled with Harry Potter characters. The trolley arrived at Chestnut Hill West for a 10 a.m. opening ceremony conducted by Professor Albus Dumbledore (Walt Maguire) and Students from Chestnut Hill Colleges' Mask & Foil Thespian Club dressed as J.K. Rowling's famed characters. Chestnut Hill college student Dan Lemoine played Harry Potter to a tee for the third year in a row.
After the ceremony the characters and fans, many of who came dressed as Harry Potter characters or at least sported a witches hat or scarf, enjoyed one of the last days of Indian Summer, taking in the sights as well as all the Harry Potter activities that lined the street, like wand-making, dragon fire-breating and face-painting. Chestnut Hill restaurants offered Harry Potter-inspired edibles, like Golden Snitches and butter beer.
---