WSFS bank
---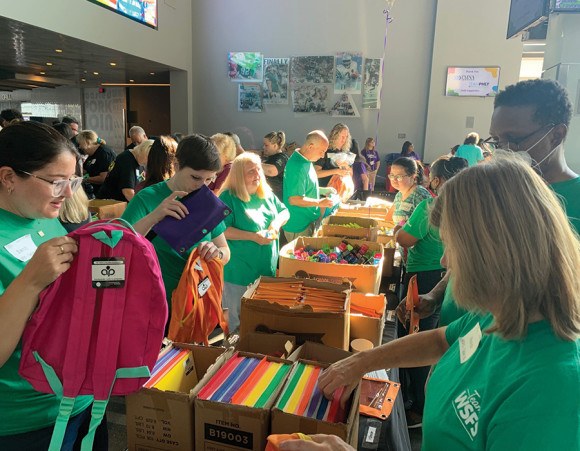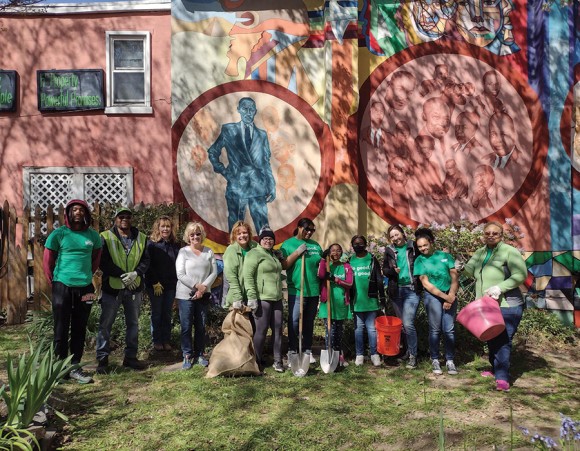 ---
As the oldest and largest locally managed bank and trust company headquartered in the Greater Philadelphia and Delaware region, WSFS Bank takes its motto, "We Stand For Service," to the next level, says Vernita L. Dorsey, Senior Vice President and Director of Community Strategy.
66K+LBS of food donated to food pantries at '21 food drive.
$2.2M+ contributed in 2021 to charitable organizations.
13K+ hours logged by Associate volunteers in 2021.
Describe your charitable efforts and how they tie into your mission as a company?
"We Stand for Service" is more than just a tag line; it's our daily call to action that is combined with our strong complement of products and services to meet the needs of our diverse communities.
How do you encourage Associates to get involved?
WSFS offers each Associate four hours per month of compensated work time for participation in volunteer activities. Our collective volunteer efforts to strengthen our communities enable WSFS to be both a source of stability and an economic engine in the region, and is one of the many reasons why we see volunteerism as a critical part of our long-term strategy.
How do your philanthropic efforts improve company spirits?
Service is at the heart of WSFS, whether it be helping our customers or volunteering in our communities. The successes of our communities, customers and stakeholders are closely linked and underscore the importance of lending our time, talent, resources and effort to strengthening our Associates and communities, forming a virtuous cycle that allows us to strengthen as we serve, and as we strengthen, have more opportunities to serve.
Why is it important to give back to your community?
At WSFS, our mission, vision and strategy are closely intertwined with our efforts to support our communities and form the strong foundation upon which our company is built. For nearly 200 years, our core tenet has been our duty to serve our community, customers, Associates and Owners. This commitment has only been strengthened through the years as WSFS has grown, as we have continued to leverage our increased platform to serve our communities.
888-WSFSBANK, wsfsbank.com
Click here to return to our list of sponsors.
This is a paid partnership between WSFS Bank and Philadelphia Magazine's City/Studio
---