Dreaming of Opening a Vineyard? How These Women Winemakers Found Success
Women have always had a vital role in the history of winemaking. In 2020, they're taking the lead. Here, a closer look at these wine experts pioneers.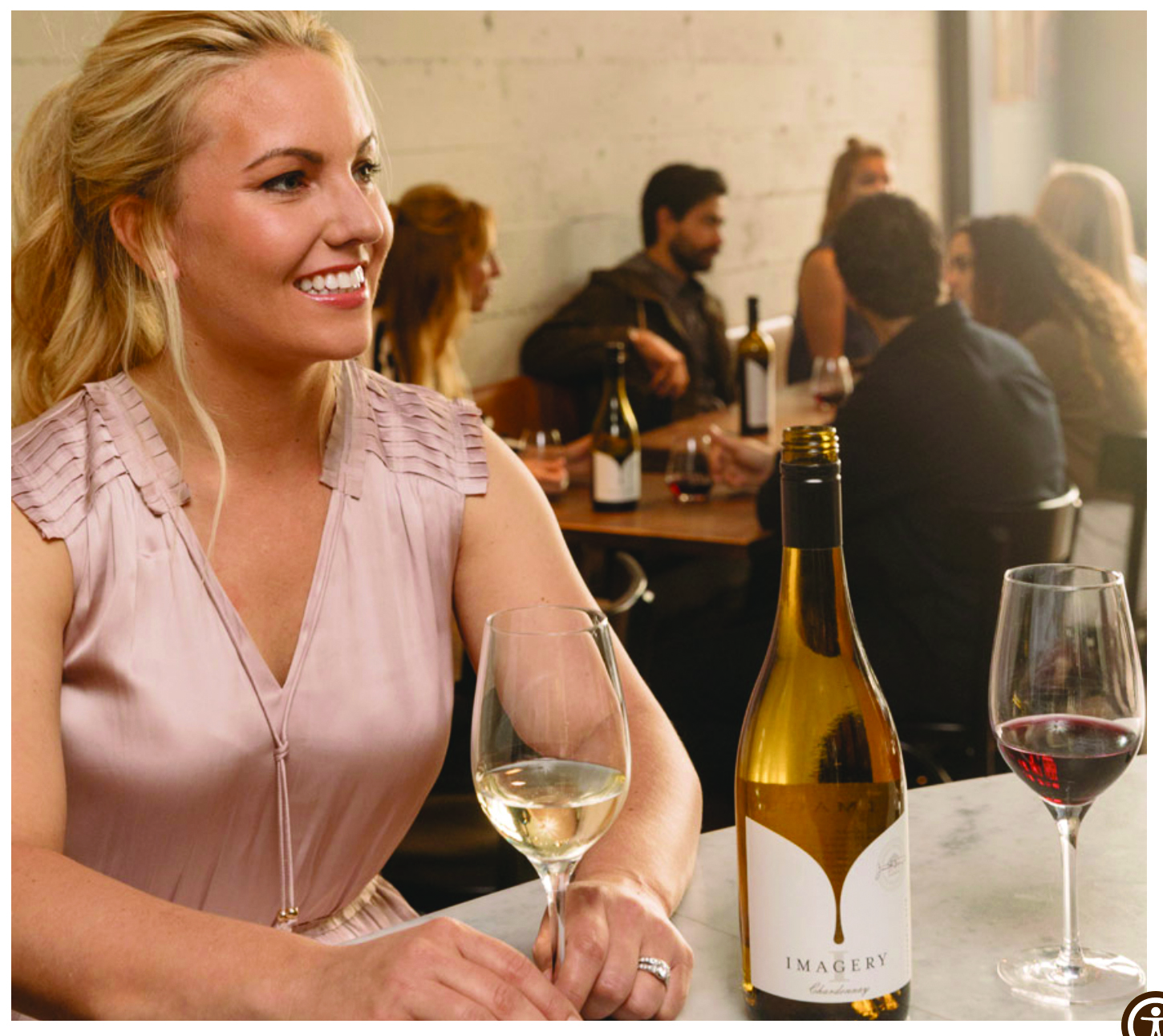 Jamie Benziger
Imagery California, Winemaker
WINEMAKING IS CLEARLY IN JAMIE BENZIGER'S DNA. Growing up between her family's two Sonoma wineries, her passion for winemaking was sealed after she worked her first harvest in the lab of Benziger Family Winery. From there, she continued her hands-on study of fine winemaking at the labs of St. Francis and Bogle, and followed that by working the harvest at Villa Maria in New Zealand and later at Enterprise Vineyards. In 2015, she returned home to work and study alongside her father, Joe Benziger.
Together, the two created Imagery California, where the philosophy is to take a traditional California varietal and add a little twist. In 2019, Benziger was named one of Wine Enthusiast's "40 Under 40 Tastemakers."
Kristina Sazama
Santa Margherita USA, Wine Educator
AS WINE EDUCATOR FOR SANTA MARGHERITA WINES, Kristina Sazama shares her passion for wine with others. Sazama started her career on Wall Street and first discovered her passion for wine while entertaining clients. After a decade in finance, she focused on wine full time, working at outfits like Momofuku Ssäm Bar in New York City, Michael Skurnik's Skurnik Wines, and the champagne houses of Billecart-Salmon and Lanson.
Sazama has a diploma in wine and spirits from the Wine & Spirits Education Trust in London, is a certified sommelier from the Court of Master Sommeliers, and holds Italian Wine Scholar and Italian Wine Professional certifications.

Nicole Hitchcock
J Vineyards & Winery, Winemaker
WORKING ALONGSIDE SOMMELIERS in the restaurant industry sparked Nicole Hitchcock's passion for wine, and so she pursued a degree in viticulture and enology at the University of California, Davis. After her first harvest in 2001  at Robert Mondavi Winery in Napa Valley, she transitioned to a career in sales with E. & J. Gallo Winery. In 2004, she revisited wine production while in Australia, and after returning to the U.S., she eventually worked alongside famed third-generation winemaker Gina Gallo, crafting chardonnay at Gallo of Sonoma.
In 2015, Hitchcock was appointed head winemaker at J Vineyards & Winery, where she continues to indulge her passion for producing world-class sparkling and varietal wines from grapes grown in the cool Russian River Valley and Sonoma County.

Marta Kraftzeck
Scheid Family Wines, Winemaker
THE FIRST FEMALE WINEMAKER IN MONTEREY COUNTY, Marta Kraftzeck began her career in the industry in the 1980s. She earned a degree in botany from the University of Santa Cruz in 1979 and developed an interest in viticulture in her 20s after working a grape harvest in the south of France. When she returned to the U.S., she earned a master's degree in oenology and viticulture from the University of California, Davis, in 1983. Kraftzeck became the assistant winemaker at Monterey Peninsula Winery, and was later promoted to winemaker, before moving to Château Julien in Carmel Valley, where she served as winemaker and viticulturalist for 20 years. In 2009, she joined Scheid Family Wines, and as winemaker, she imparts her expertise on labels like Ryder Estate.

Ruth Fernández
Dominio de Punctum Organic Vineyards, Owner and Winemaker
A GRADUATE FROM UNIVERSIDAD AUTONOMA MADRID with degrees in viticulture and oenology, Ruth Fernández began her winemaking career in Languedoc, France. As her love for viticulture and oenology grew, she began to focus on organic and biodynamic practices, studying at the Asociación para la Agricultura Biodinámica in Spain.
In 2005, she joined her siblings, Jésus and Cristina, in launching Dominio de Punctum winery—on the grounds of their family's former vineyards—with a commitment to biodynamic and organic practices. The siblings released their first certified organic vintage in 2009. Today, Ruth is one of the leading experts in Spain on biodynamic and organic viticulture, and Dominio de Punctum, the homeof Lobetia, is a world leader in organic winemaking.

Dr. Laura Catena
Bodega Catena Zapata, Managing Director
NICKNAMED THE "FACE OF ARGENTINE WINE" for her role in studying and promoting the Mendoza region and the country's wine, Dr. Laura Catena took an unusual route to her path as managing director of Bodega Catena Zapata. Born in the Mendoza  region of Argentina, the fourth-generation vintner spent much of her childhood in the vineyard with her grandfather at her family's winery. However, after graduating from Harvard in 1988, she went on to pursue her medical degree at Stanford University.
Still, in 1995, she and her father, Nicolás Catena Zapata, founded the Catena Institute of Wine with the goal of promoting her homeland's fine wines and high-altitude vineyards. As managing director of Bodega Catena Zapata, she works with winemakers to make vineyard selections and perfect blends. In addition to managing her own winery, Luca Winery in Mendoza,  Catena lives part time in San Francisco, where she works as an E.R. doctor.
This post was produced and paid for by Fine Wine & Good Spirits
---