Winter Trends Report: Here's What Philly Is Shopping for Over the Holidays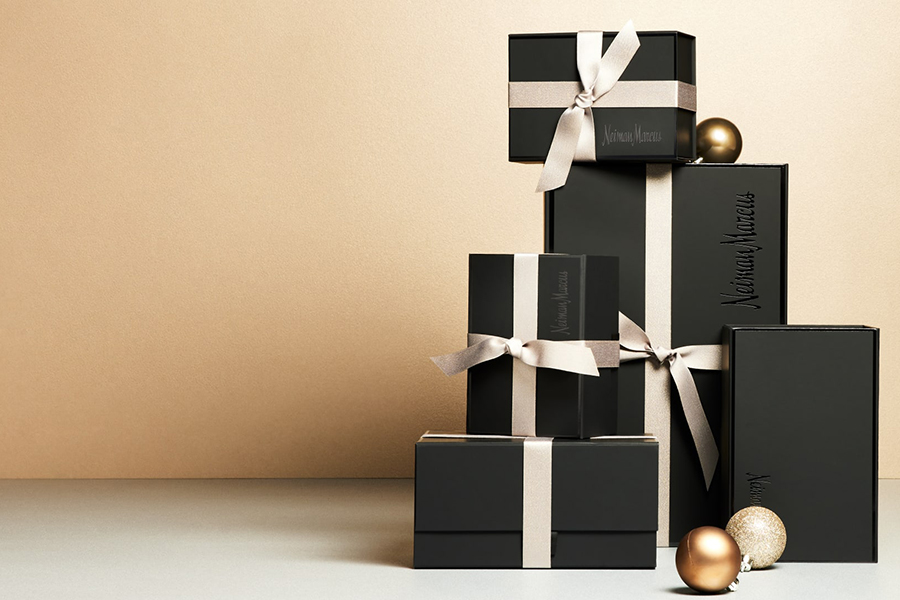 The holidays are, of course, the most significant shopping season of the year, not only because of the excitement and fervor generated by special deals, department stores strung with lights, and the rush of everyone heading to the store at the same time–but also because there's no greater rush than finally finding the perfect gift.
It's a thrill in part because it's not always easy to find, but fortunately, with all those shoppers out there, we can at least get a pretty clear idea of what gifts are on trend in Philly–and likely to please whomever you're shopping for. In Greater Philadelphia, Neiman Marcus King of Prussia is the trendsetting spot to head for holiday gift-shopping, so we spoke to Brianna Regan, brand experience manager at Neiman Marcus, to find out what her customers are hunting for–and what gifts can make any member of your family or friends light up this holiday season.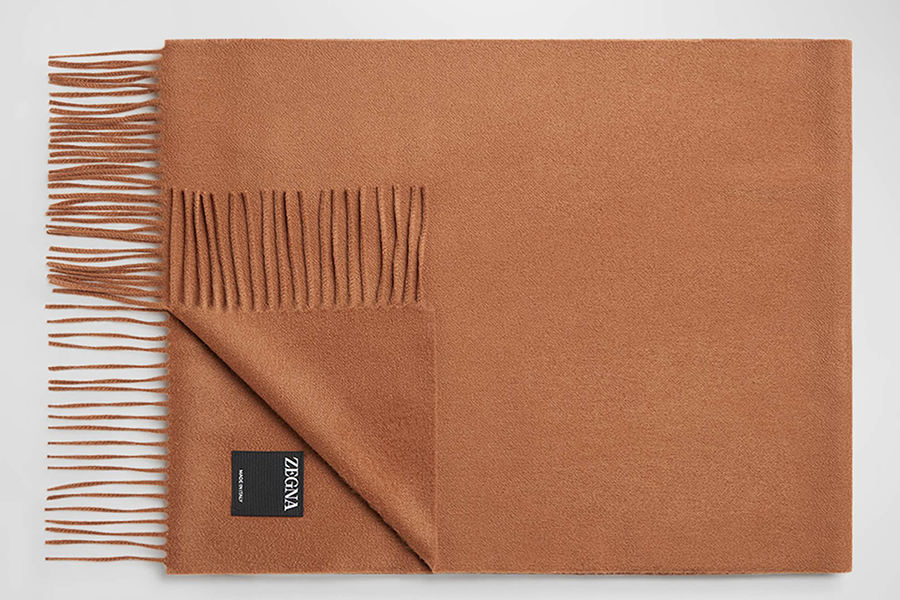 As we move into gift season, Philadelphians are looking for special items that will meet the trends of the moment while still being treasured forever.
Post-pandemic, versatility is on-trend and probably here to stay. Accessories need to work with a dressed up outfit, while still serving our need for comfort that we developed while working from home.
"We're in a time of athleisure: Designers are coming out with new items that allow customers to feel as comfortable in the workplace as they do at home," Regan says.
As a result, this ZEGNA Men's Cashmere Scarf has become a best-seller. Cashmere is timeless and works well with a wide variety of outfits and styles, as well as age ranges, and the neutral color makes it extremely pairable.
""This scarf can easily be worn with sneakers and a sweatshirt, but it also can be worn in a very classic way with a suit and dress shoes and an overcoat," she says.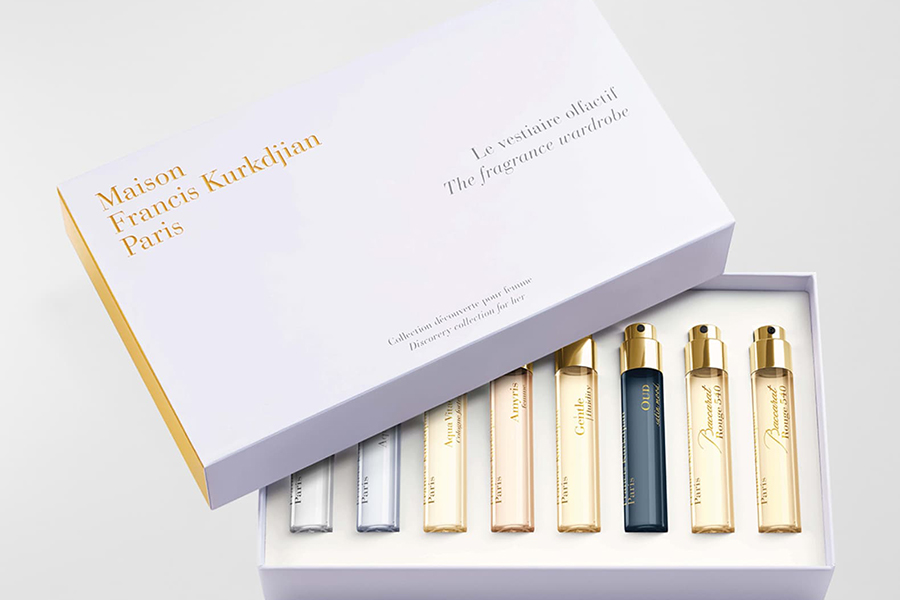 A new emphasis on being able to elevate your style instantly and easily has also made fragrance a popular gift item this season.
"Fragrance as a whole has had a major resurgence," Regan says. "During COVID, when maybe you weren't getting dressed up and you weren't going out, fragrance was that one thing you could put on and still feel good about yourself. That instant boost is something people still want today."
This fragrance set from iconic fragrance brand MFK gives the wearer seven different options for that quick boost, making it particularly easy to upgrade your whole style according to what mood you happen to be in. It also includes MFK's signature Baccarat Rouge 540 scent, which makes it work well as a particularly special gift to bring your gift-giving up a level.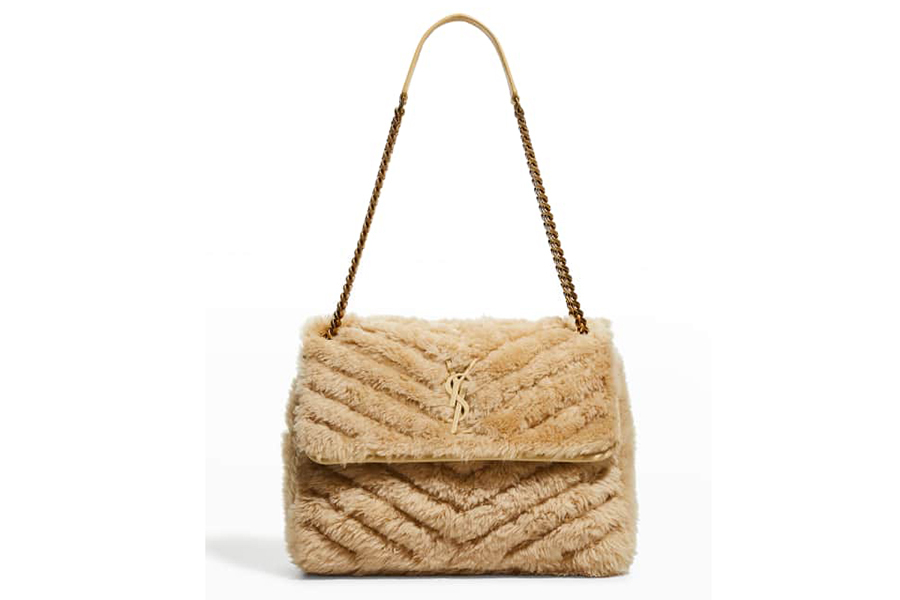 Major purchases in particular need to be designed to outlast the fashionable whims of the moment. Shearling is everywhere this season (everyone is looking for something cuddly in these stressful times), but when used correctly, it can also be a classic look you can wear for years.
That's why this YSL shearling bag is flying off the shelves as we near the holidays–despite a slightly hefty price tag. It combines shearling with the iconic YSL shoulder bag, making for a fresh but still timeless look.
"The shearling is used in such a subtle way that the bag is going to remain classic well beyond this year," Regan says. "It's an investment piece, but it's an investment that is very tasteful and very wearable, and it works with a range of outfits and most seasons."
While practicality and versatility have taken on new importance since the pandemic, nostalgia also continues to be a shaping force for today's culture. As Gen Z and Millennials continue to grow their spending power relative to older generations, the concept of elevated classics has begun to apply even to jewelry.
That trend is exemplified by this diamond-studded David Yurman cable bracelet, which takes a nostalgic simplicity and makes it ultra luxurious.
"It's the classic David Yurman bracelet, but it's covered in 18 karat gold and diamonds," Regan says. "Whomever you're gifting it to, they're going to have it forever, they're going to be able to stack it with their other jewelry, and they'll be able to wear it anywhere–even to the gym."
As men are returning to the office, they're looking for subtle ways to stay on trend and stand out in a mature, professional environment. More formal touches and conversation pieces, from high-end watches to cufflinks, are back in.
And that makes these understated Gucci cufflinks, which render the iconic logo in a sleek and stately presentation, a popular gift for fashion-conscious men of any age.
"Gucci is one of those brands that can appeal to every age group, but not all men want ostentatious logos," Regan says. "These make it possible to show that you're style-savvy while still being very wearable with both office casual and formal looks."
Complimentary Spa Experiences
Holiday shopping can be an intense experience, but the best shopping destinations are now making it a fun day out. At Neiman Marcus, for example, they have a luxe spa in-house, and they offer complimentary facials for shoppers.
"We have an amazing esthetician who creates a custom facial that's right for your skin with the brand of your choice," Regan says. "It makes for a great girl's day out."
Once you find the perfect gift, you can gift yourself your own little self-care day–-so that by the end of your shopping day, the stress of the hectic holidays will have melted away.
We've all learned to value the little things in life in recent years, and there's nothing more pleasant than a perfectly wrapped gift. So as office parties and group gatherings come back into vogue, everyone is taking their gift wrapping up a notch.
At Neiman Marcus, that ethos is taken to a new level–gift-buying is a custom service where staff will work with you from start to finish, culminating in their beloved silver Neiman Marcus gift box.
"Everything from selecting the gift to wrapping and delivery, we handle the entire process," Regan says. "We meet with the customer, find out what their needs are, and our team will come up with a plan that works for them."
So, if you're looking to create the perfect holiday experience, Regan and her team are happy to bring it right to your doorstep.
This is a paid partnership between Neiman Marcus King of Prussia and Philadelphia Magazine's City/Studio
---