Time to Replace those Old, Drab Windows
With winter around the corner, now's the perfect time to start thinking about replacing drafty, old windows. They may be sending you clues so start looking for hints by taking a tour of your home. Over time, your windows can become drafty and unsightly. If you're noticing that your windows are no longer performing as they should, it may be time to replace them. Tague Lumber is here to provide a variety of window options for your home, and can help you find the perfect fit for your needs.
For the 2014 Design Home, Tague Lumber chose to install Andersen® 400 Woodwright Series windows. Andersen® 400 Series Woodwright® double-hung windows feature thick, sloped sills, precision-milled wood interiors and historically accurate grille patterns which add authentic old-world character to homes of all ages. Plus, Andersen® 400 Woodwright Series windows are available with a full array of options and accessories.
Take away your window worries by visiting the 2014 Design Home and see the dramatic change that installing new windows can have in your house. From economic benefits, to a greater aesthetic appeal, upgrading your windows will make your home more comfortable and energy efficient. Follow the tips and tricks below to get some ideas and then visit Tague Lumber to get even more information on your window options.
Examine Your Existing Windows
If your windows show signs of wear and tear or exposure, if they fog easily or have a frosty glaze inside a windowpane, then it's time to replace.
Identify Problems
There are other indicators that window replacement is needed. Telltale signs are:
Windows that won't open and close easily.
Cleaning your windows has become a major hassle.
You feel drafts. Replacing drafty windows can save 10% to 15% per year on utility bills.
Excess noise. If outside noise is a nuisance, it's probably time to upgrade your windows.
Consider Energy Efficiency
Signs of inefficient windows include condensation, drafts, and warped frames due to moisture. If energy efficiency is a top priority the best choice is to replace poorly performing windows and patio doors with ENERGY STAR qualified windows. To better protect interior furnishings, opt for Low-E (low emissivity) glass coatings, which help reduce heat transfer and ultraviolet (UV) rays that can fade carpets, walls and furniture. Low-E glass reflects heat back to its source, helping to keep your home cooler in the summer and warmer in the winter.
Ease of Installation
When choosing replacement windows, look for products that are designed for easy installation into existing window openings, which make the process simpler.
With today's energy-efficient windows and beautiful modern designs, there are plenty of cost-saving, stylish, and functional advantages to replacing windows. Just like the beautiful windows in the 2014 Design Home, Andersen® windows can instantly help improve the look of your house. For a free consultation, contact the window specialists at Tague Lumber at 1-800-66-TAGUE, and buy your tickets to tour the Design Home today!
---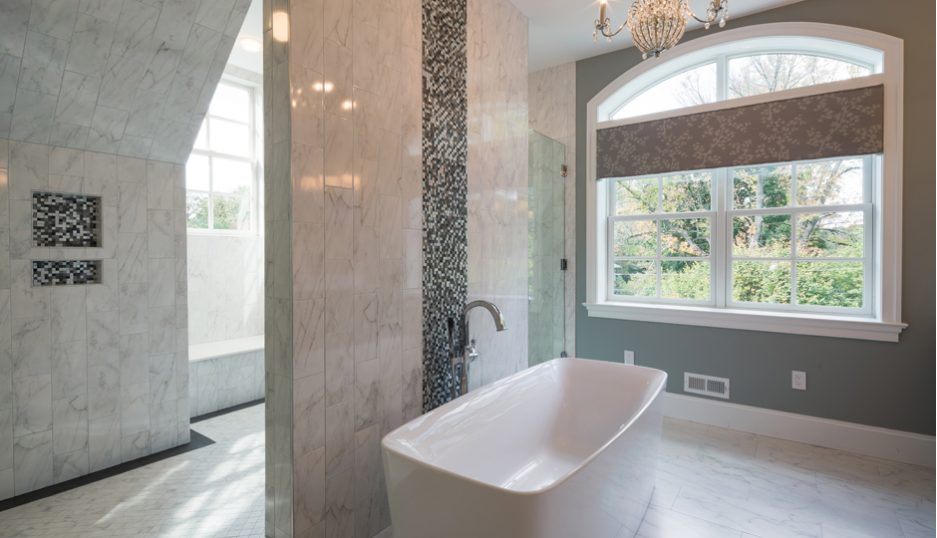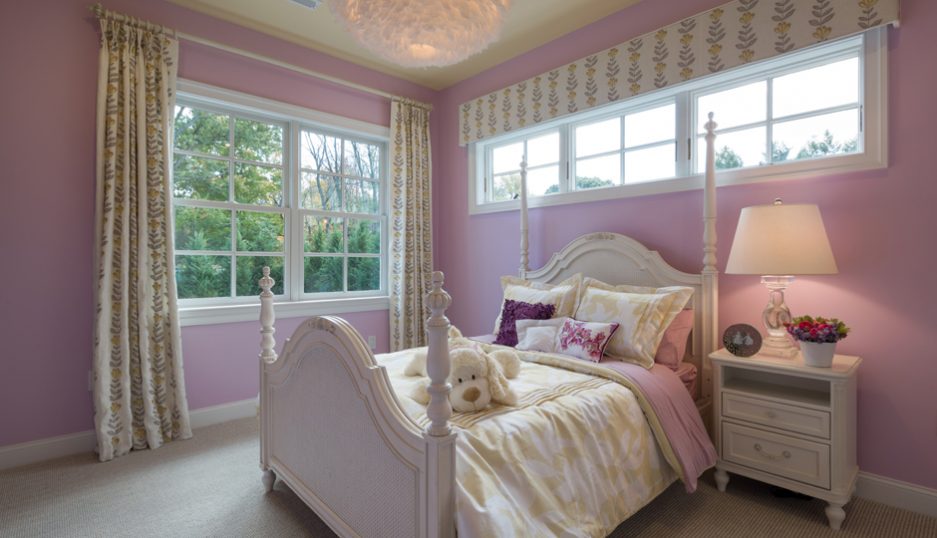 ---
This is a paid partnership between Design Home and Philadelphia Magazine's City/Studio
---