The Ultimate Golf Getaway is Just 2 Hours South
You don't need to buy a kilt and fly to Scotland to get to quality golf country. In fact, one of the top sites for golf is just two hours away in Frederick County, Maryland. There are plenty of world-class courses clustered together within a few miles of each other, making it the perfect place for a weekend golf tour. Plus, there's so much to do in the city of Frederick itself, even if the rest of the family doesn't know their Nicklauses from their McElroys, they'll be able to entertain themselves while you get the peace and quiet to finally master that chip shot.
Where to Play
Holly Hills Country Club
For ambitious novices and pros alike, Holly Hills Country Club presents golfers with some of the most challenging holes in Maryland. A private championship golf course designed by Russell Roberts, the prestigious course was the favorite of former President George Bush. Besides the elite golf, the country club features a swimming pool, tennis courts and a clubhouse (which includes a grill, lounge and terrace dining) that's great for both adults and kids.
Musket Ridge Golf Club
Taking advantage of the rolling foothills of the Catoctin Mountains, Musket Ridge Golf Club was the final course designed by the late golf course architect Joe Lee, who called it the finest property he'd ever worked with. The course moves up and down in elevation as it showcases the natural beauty of the surrounding environment. The club also hosts bent-grass driving ranges with several target greens (range balls are included in the greens fee) and a comfortable, yet elegant clubhouse with a dark wood interior and a stone fireplace.
Whiskey Creek Golf Club
Designed by architect J. Michael Poellot and celebrated golfer Ernie Els, the complex and challenging Whiskey Creek Golf Club course demands that golfers, regardless of their skill level, use strategy and cunning to get it in the cup. A mile out into woodlands, the course provides the peace and quiet necessary to get off the perfect shot, no matter the surrounding environment—whether that means shooting over the lake or navigating the meadows and pine forest.
Clustered Spires Golf Course
If going to the club just isn't your thing, Clustered Spires Golf Course might be more your speed. Founded in 1991, it was the first public golf course in Frederick County—but that doesn't mean the golf is anything less than what you'd find at a more exclusive spot. Surrounded on three sides by the Monocacy River, the beautiful and award-winning course will prove interesting for both new and experienced players. Beyond the holes themselves, the course also offers putting and chipping greens, a driving range with target greens, and a clubhouse with indoor and outdoor dining areas.
PB Dye Golf Club
A good golf club lets golfers enjoy both relaxing fun and serious sportsmanship, and PB Dye Golf Club has mastered that balance. While the club promotes a relaxed atmosphere, the course itself has been selected by Golf Digest as one of the most challenging courses in the U.S. To help you meet that challenge, the club provides an elite Game Improvement Center, which includes an indoor teaching and practice facility and the Steve Bosdosh Golf Academy.
Worthington Manor Golf Club
Golfers, unlike many other amateur sports enthusiasts, are lucky in that they get the chance to play on the same grass as their heroes. At Worthington Manor Golf Club, a frequent U.S. Open qualifying site, you'll get to test your skills against the same bunkers and doglegs that have bedeviled PGA champions. If that mantle gets a little too heavy for you, you can improve your game at the clubhouse's indoor golf simulator while unwinding with a cocktail from the club's sports bar.
Where to Stay
All of Frederick County's golf courses surround the city of Frederick itself, so the easiest way to visit all of them is to stay right in the city. Fortunately, Frederick has plenty of options, from charming inns and bed and breakfasts to major hotel chains like Marriott and Hilton. Try 10 Clarke Bed and Breakfast if you're looking to stay in an architectural landmark (it's a Queen Anne Victorian that's been featured on HGTV's Restore America), or the 19th-century Victorian Hill House Bed and Breakfast if you want to be enveloped in history. For those looking to combine a golf package with local lodging, visit golffrederickmd.com for helpful tips and packages tailored just for you and your crew.
Where to Eat and Drink
If you get a little tired of hanging around clubhouses, there are plenty of spots in downtown Frederick you can go to unwind from a full day on the links. If you're a high-roller used to taking a client out for sushi after closing a sale on the back nine, you can get your fix at Lazy Fish, which offers both top-notch sushi and accessible Asian fusion dishes. If you're more the type to drink away the bogies with a few friends and a few brews, you'll want to head to the White Rabbit Gastropub or Brewer's Alley for Frederick's best craft beer experiences. And if you've had your fill of the PGA superstar lifestyle and just want to meet back up with the family, try taking them out for a treat at Pretzel and Pizza Creations or Hometown Harvest Kitchen, which offers local creamery ice cream.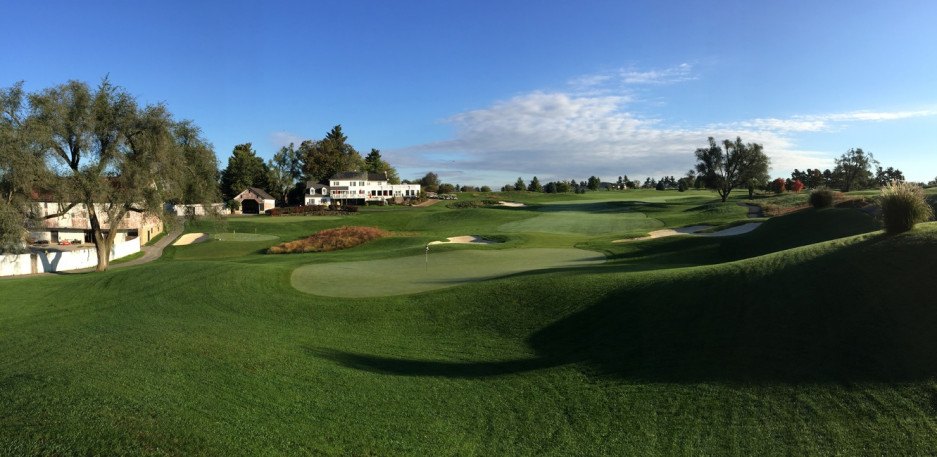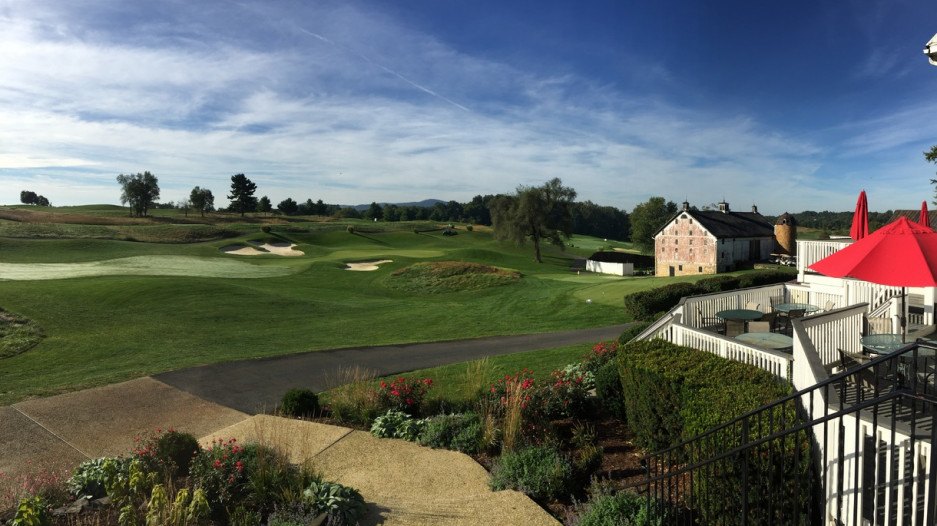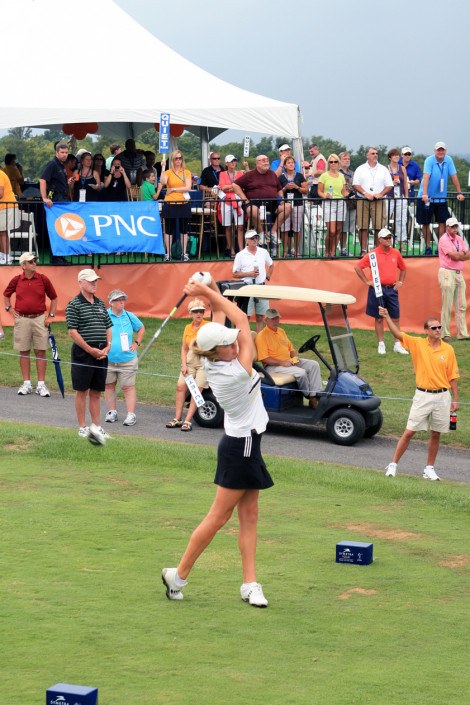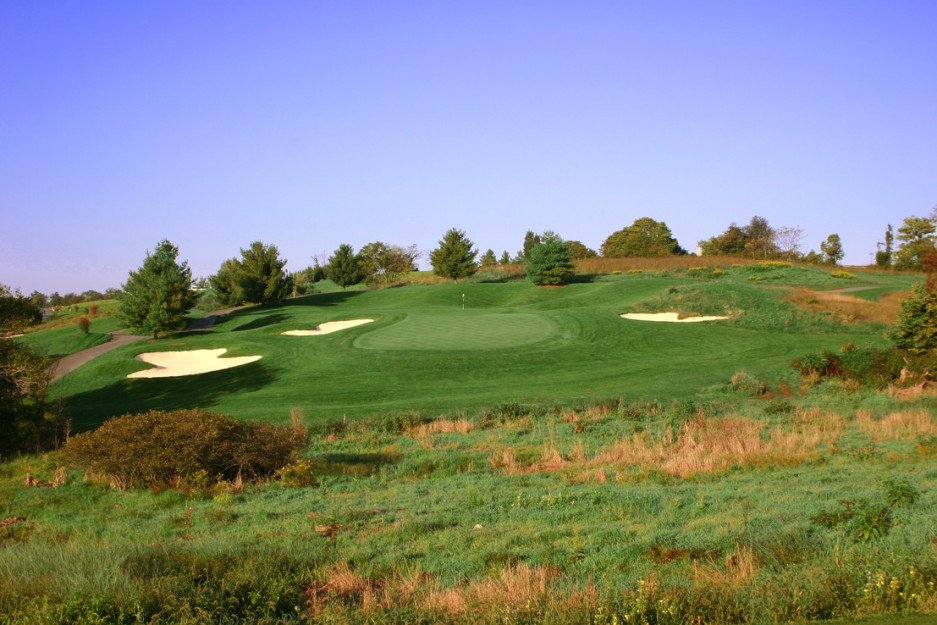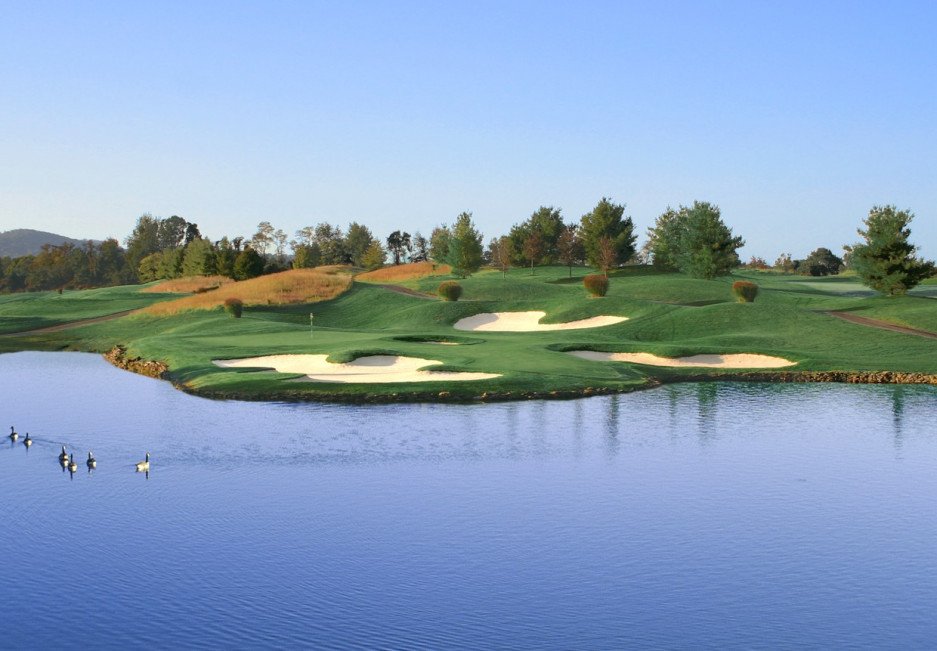 For more information about planning your getaway to Frederick County, Maryland click here.
This is a paid partnership between Visit Frederick and Philadelphia Magazine's City/Studio
---