Shoppers Rejoice—Philly's Retail Scene is Stronger Than Ever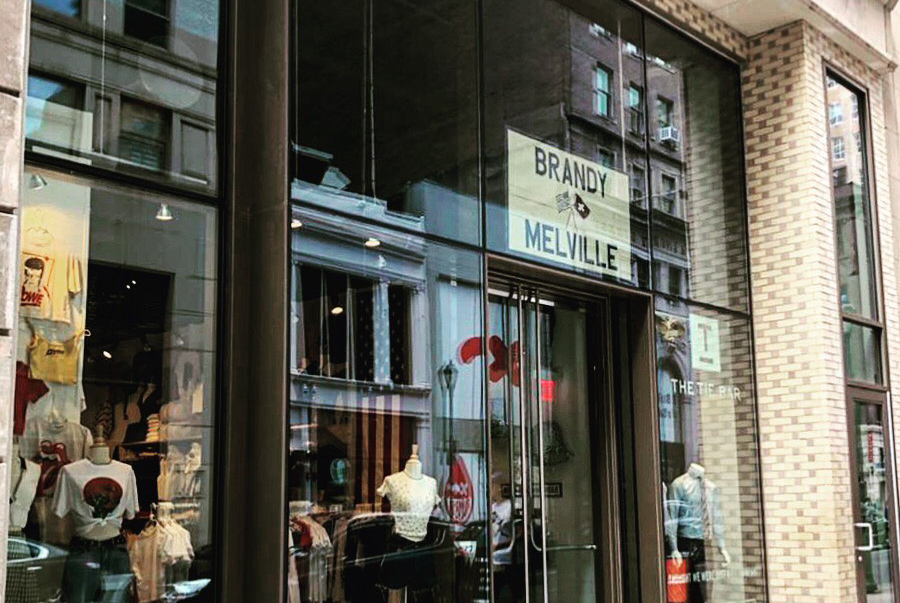 You can't help but notice the rapid expansion of Center City Philadelphia's retail scene in recent years. Or more likely, the insane amount of construction sites all over town. As annoying as the detours may be, the expansion is a good thing and representative of something much larger—a retail renaissance taking place in Philly.
It's no coincidence that national retailers continue to flock here or that shopping meccas are popping up all over (East Market, Lincoln Square and the work-in-progress The Fashion District, just to name a few!). These are all great indicators that in a world that no longer prioritizes brick and mortar shops over online experiences, Philadelphia storefronts continue to stay remarkably resistant and attract investors from all over the world.
So why the continued growth in retail space in Center City? According to CBRE, the world's largest commercial real estate and investment firm, there are several factors. For starters, employment rates are the highest they've been in 27 years. Meaning, people have a steady income and are more likely to spend that income on lavish buys like clothing, beauty products and boutique fitness classes. Employment data reveals that the steady and growing presence of "Eds and Meds" (jobs in the education and medical fields), all relatively high-earning roles continue to spur the local economy and stability of retail and restaurants.
Secondly, incomes in Philly are rapidly growing. As residents gain higher amounts of expendable income, they want to spend it, preferably somewhere close and convenient to home. According to CBRE's study, the average weekly earnings for people employed in the City of Philadelphia has grown 32 percent. To put this in perspective, the average growth earnings for the entire metropolitan area is 14 percent. Looks like we're not just winning the Super Bowl, we're winning at life.
Lastly, the largest reason for the resilient retail scene is the Downtown population growth. Since 2000, there's been a population surge of nearly one-third in Center City proper (Vine to South Street, Front Street to the Schuylkill River), helping make us the largest American downtown outside of New York. Forecasts predict another seven percent growth through 2023. It's easy to see the correlation between population growth and a stable Downtown retail economy. Residents want to eat, workout, and shop as close as possible to their homes.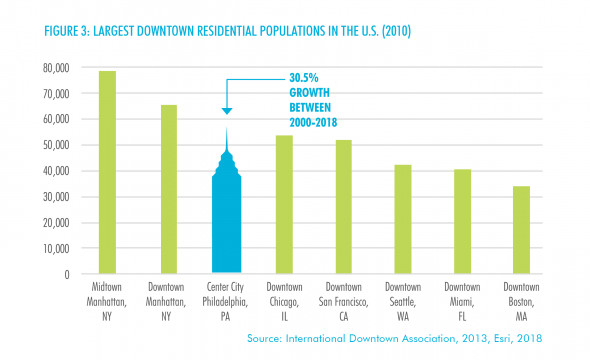 The prime retail real estate, Walnut Street between Broad and 19th streets has achieved record highs for rent in 2018. But there's also visible growth elsewhere. West of Broad Street, Chestnut, Sansom and Market streets are all commanding higher rents. Even areas like the once undesirable Market street is seeing growth. Analysts suggest it's an obvious choice for retail tenants and service providers. With the Comcast Innovation and Technology Center approaching completion, office market occupancy is at an all-time high, leading to more foot traffic throughout Market Street.
So, it's not only residents fueling the retail spend. In the past five years, over one million square feet of office space has been completed in Downtown Philadelphia and another 2.2 million square feet is currently under construction. Inside these millions of square feet are thousands of workers all in need of lunch spots, gyms, clothing and gift shops.
As bright as Philly's future looks right now, you can't help but wonder if it will last. CBRE's research shows that yes, Philly will remain stable and has no signs for a "retail apocalypse." Philly has an advantage over other cities when it comes to desirable retail and entertaining space—a host of options that continue to grow. Whether they choose Center City, Fishtown, Northern Liberties or East Passyunk, they're gaining access to the highly desirable "technology-oriented, youthful urbanites" that they desperately want to reach. Proving the old adage true—if you build it (in the cool parts of town) …they will come.

For the full study showcasing Philly's steady growth, click here.
This is a paid partnership between CBRE and Philadelphia Magazine's City/Studio
---