Meet the Local Philly Heroes Redefining Wellness in 2021
This month, Philadelphia magazine is honoring two amazing women—who made their mark on our city amidst the coronavirus pandemic that put much of life in Philly on pause—at their 2021 Trailblazer Award ceremony, supported by LAGOS. The Trailblazer award is given to a woman in the Philadelphia region who is a well-accomplished leader in their field and has made considerable contributions to her respective community, and will be presented at Philadelphia magazine's Trailblazer Award ceremony.
This year's recipient, Dr. Ala Stanford, has exemplified all of the qualities that the award celebrates in her championing of equitable vaccination efforts via the Black Doctors COVID-19 Consortium. Additionally, the Luminary Leader Award honors an up-and-coming female, age 35 and under, who has already impacted the local community in a positive light. This year's Luminary Leader Allison Bassman, Director of People and Culture at Penn Interactive, a subsidiary of Penn National Gaming, lives up to the award's namesake in her dedication to shaping the company's culture and making the changes to help support all members of the team.
The award ceremony is sponsored by LAGOS, the Philadelphia fine jewelry company known for their Caviar designs and core values: "have integrity, show strength and be smart," encapsulating the very qualities that the women honored with these awards exhibit each day in their respective fields.
Both Bassman and Dr. Stanford's commitment to wellness helped keep us safe and sane throughout the difficulties of the pandemic and its effects on city life, along with the mental health of the members of our community. Perhaps now more than ever, it is especially appropriate that we get to celebrate them with the return of in-person events as life slowly approaches a new normal. Before you attend the event, get to know these amazing women below and in the July issue of Philadelphia magazine.
Trailblazer Dr. Ala Stanford
In March 2020, Dr. Ala Stanford began receiving word from friends and friends of friends that they were unable to get tested for COVID. Then, she heard the statistics—that majority-Black communities were experiencing three times the rate of infection and six times the rate of death compared to majority-white communities. Dr. Stanford bolted into action. Since then, she has become one of Philadelphia's most instrumental COVID-19 heroes.
It took her just a month, from March 2020 to April 2020, to form the Black Doctors COVID-19 Consortium. Through BDCC, the city's first mobile testing program, she has facilitated testing of 25,000 people throughout Philadelphia, Chester, Pottstown, Norristown, Abington and Camden. They operate out of community centers and churches, in parking lots and on streets, and have offered testing to both the insured and uninsured.
"We were able to reach the population with the greatest need by scale better than any other city agency or academic institution," Stanford says.
Now, Dr. Stanford is fully entrenched in Philly's vaccination efforts, working with BDCC a year later as the first 24-hour site in the city to offer all three vaccines. Of the total vaccinations they have distributed, BDCC has vaccinated 82% people of color. They are now zeroed in on vaccinating children, people who are homebound, and the least-vaccinated zip codes.
BDCC is sticking around through fall 2021 and beyond, remaining present for folks who have learned to trust them as their primary care resource. Thanks to Dr. Stanford, the city's marginalized communities are getting the care they need.
[Read Dr. Stanford's full story here]
Luminary Leader Allison Bassman
Penn Interactive (PI), a subsidiary of Penn National Gaming, welcomed Allison Bassman to their team in September 2020. They were lucky, to say the least—Bassman has quickly become an expert at shaping the culture of a company into its most ideal form, and as PI's Director of People and Culture she has wasted no time heading initiatives and making necessary changes to life at the company.
Bassman's experience comes from post-Wharton stints at several different companies and most significantly her four years with Saxbys, the Philadelphia coffee chain, during which she built the company's culture from the ground up.
Bassman also happens to be a new mother, having given birth to her daughter in April 2020—just a month into COVID-19's attack on the US. But even the earth-shaking adversity of a global pandemic combined with the adjustment to parenthood has not once caused her to back away from her career aspirations or wait for a more ideal time. She jumped right into a new career at PI without hesitation.
"I decided that having a baby in the height of a pandemic was not enough; I needed to switch careers and go after a really big opportunity," she says. "I didn't really sit there and say, 'oh, what's going to happen now?"
Clearly, Bassman isn't one to wait around. She was having conversations with her direct report before her first day and hit the ground running as soon as she started, making changes to the onboarding protocol and re-centering the company's culture around the employees and their work-life balance.
"How can we keep our team members' wellbeing in check and how can we support them along the way for what they need specifically?" she says. "Every person is different."
[Read more about Bassman here.]
LAGOS is the perfect jewelry to buy yourself to commemorate a special occasion or a career milestone. To learn more about LAGOS, visit lagos.com or stop by the shop at 1735 Walnut Street, open daily from 11-6 pm.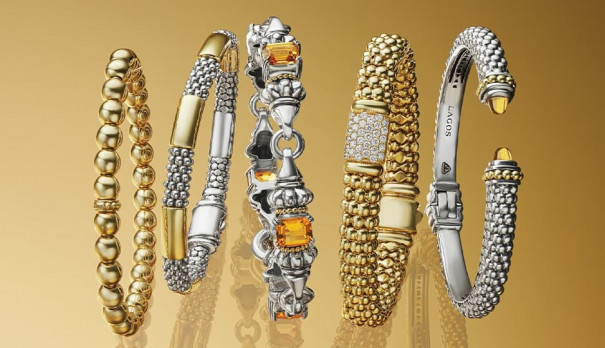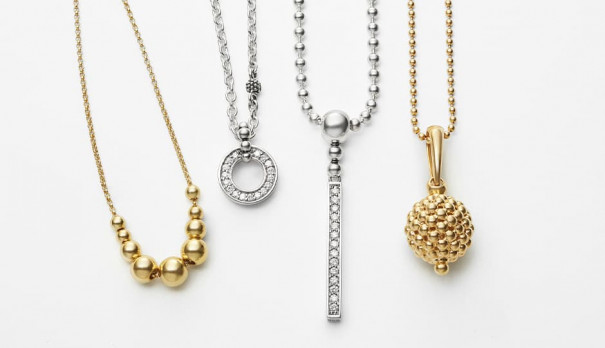 This is a paid partnership between LAGOS and Philadelphia Magazine's City/Studio
---