Newly Opened Hotel The Logan Taps Local Artists for Interior Works
When The Logan, Philadelphia's Hotel, decided to set up shop at One Logan Square, it was no surprise that the city and its community would play a huge rule in the hotel's development. (Its namesake, James Logan, is one of Philly's most prominent historical figures after all.) So when the time came to outfit the hotel's interiors, The Logan worked with Kevin Barry Fine Art Associates to collaborate with local artists. Using a variety of materials, the artists translated The Logan's ethos into a stunning array of works.
The art, now on display throughout the hotel, includes sculptures, paintings, textiles and multimedia installations, which are not only stylish and innovative, but reflect Philadelphia's heritage.
In the Monticello Meeting Room, for example, you'll find "The Quills of Monticello," a gilded sculpture inside a shadow box. The inspiration for the piece comes from the story that Thomas Jefferson bred special geese so he'd always be stocked with writing tools. Because of the feathers' shape, only the five feathers at the tip of the left wing sufficed. Meanwhile, another meeting room features, "$100 Quilt," a hand-bound quilt depicting Ben Franklin on a $100 bill. It also resonates because the first US Mint was built in 1792 in Philadelphia.
These mini history lessons are visible all throughout the hotel. Their historical resonance is only improved by the fact that they're the works of local artists. To see a preview of the hotel's artwork, click through the slideshow below:
---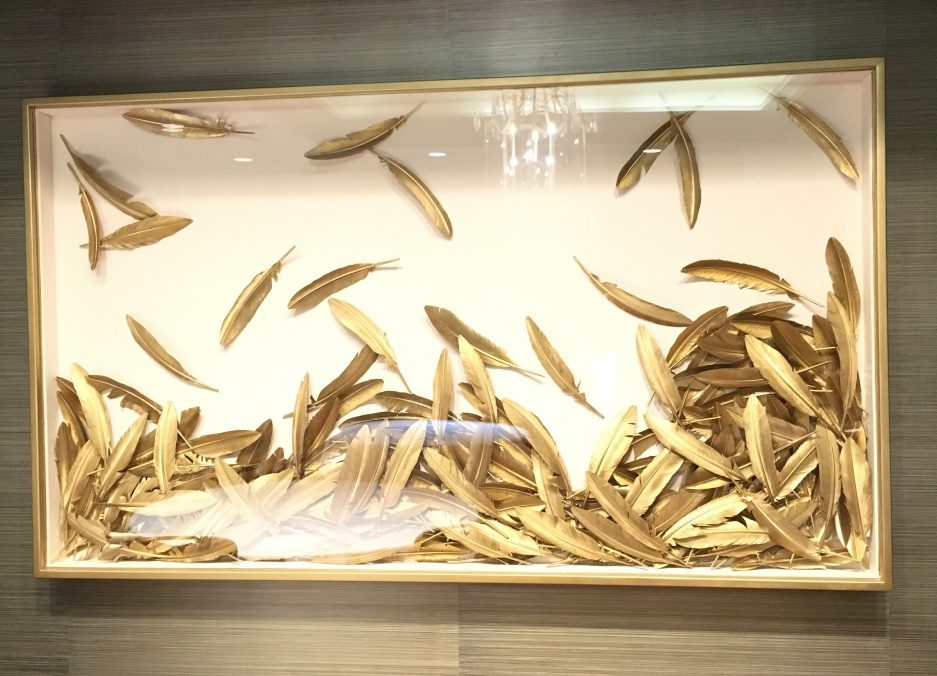 ---
For more information about booking a room at The Logan, Philadelphia's Hotel, click here.
This is a paid partnership between The Logan Hotel and Philadelphia Magazine
---