5 Holiday Cocktails That Will Make Your Celebrations Merrier
Make your celebrations a little sweeter with these fun spins on classic drinks. From an elevated eggnog to a kicked up paloma, these festive libations will keep you in good cheer through the end (finally!) of 2020.
New Fashioned
From SKREWBALL WHISKEY AND TEMPLETON RYE WHISKEY
11/2 oz. Skrewball Peanut Butter Whiskey
¾ oz. Templeton Rye Whiskey
4 dashes Angostura Bitters
1 Luxardo cherry
1 orange wedge
Combine whiskeys and bitters in a mixing glass and stir. Strain into an old-fashioned glass with one large ice cube. Garnish with cherry and orange wedge.
Bourbon Eggnog
From BELLE MEADE BOURBON
6 eggs, yolks and whites separated
1/2 cup plus 2 Tbsp. sugar
6 oz. Belle Meade Bourbon
2 oz. coffee liqueur
3 cups whole milk
11/2 cups heavy cream
6 dashes Angostura Bitters
Beat egg yolks until light in color. Mix in 1/2 cup sugar, then next five ingredients. Chill mix. Separately, beat egg whites until soft peaks form. Add 2 Tbsp. sugar. Beat until hard peaks develop. Fold mix into egg whites. Serve chilled in a glass mug.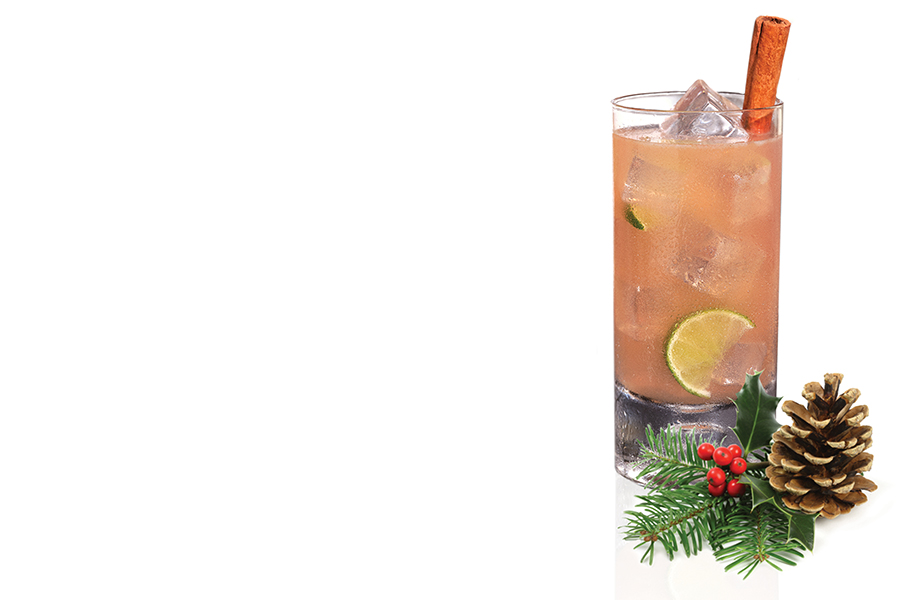 Spiced Paloma
From VILLA ONE TEQUILA
11/2 oz. Villa One Silver Tequila
1/2 oz. cinnamon syrup
1/2 oz. fresh lime juice
4 oz. grapefruit soda
1 cinnamon stick
1 lime wedge
Combine tequila, cinnamon syrup, lime juice and soda in a highball glass filled with ice and stir. Garnish with cinnamon stick and lime wedge.
Classic PA G&T
From FABER DISTILLING
2 oz. FABER Gin
4 oz. tonic water
1 lime wedge
1 rosemary sprig
Add gin to a lowball glass filled with ice. Top with tonic water. Garnish with lime wedge and rosemary sprig.
Maple Oak Fashioned
From NOBLE OAK BOURBON
2 oz. Noble Oak Bourbon Whiskey
¹/₆ oz. maple syrup
4 dashes Angostura Bitters
2 dashes Regan's Orange Bitters
1 orange peel
1 cherry
Combine bourbon, maple syrup and bitters in a mixing glass. Add ice and stir until chilled and diluted. Strain into a double rocks glass filled with ice. Garnish with orange peel and cherry.
This is a paid partnership between City Studio and Philadelphia Magazine's City/Studio
---