These Dreamy European Destinations Are a Surprisingly Easy Trip from Philly
Last summer saw a post-pandemic surge of American vacationers traveling to Europe, and this summer is predicted to be no different. Summer is the ideal time to visit Northern Europe in particular, with its lengthy days, mild weather and endless attractions. However, planning and executing a European vacation all by yourself can often feel like a part-time job.
"They typically involve a lot of driving and travel time," says local travel expert Annette Stellhorn. Stellhorn is the president and founder of Accent on Travel, a Delaware-based travel agency. For many of her Philadelphia clients, she's found that a European cruise is the solution. A cruise offers both adventurous outings and a consistent place to stay, eat and relax, as well as an itinerary curated by experts.
"Celebrity Cruises takes a lot of the burden of planning out of the equation," she says. "You don't have to book hotels, rental cars, or worry about dinner reservations, but you can still pull right up to these incredible ports across Northern Europe and experience the best the cities have to offer."
To make it even easier for you to start your perfect summer getaway, we've rounded up the most exciting Celebrity Cruise vacations in Northern Europe. They range from one week to 12 days, and all offer an abundance of views, exciting destinations and an incredible home base. Need more help curating your perfect Celebrity Cruise vacation? Stellhorn advises hitting up your local travel agent, who can match you up with the perfect itinerary, as well as help with travel plans to and from the cruise.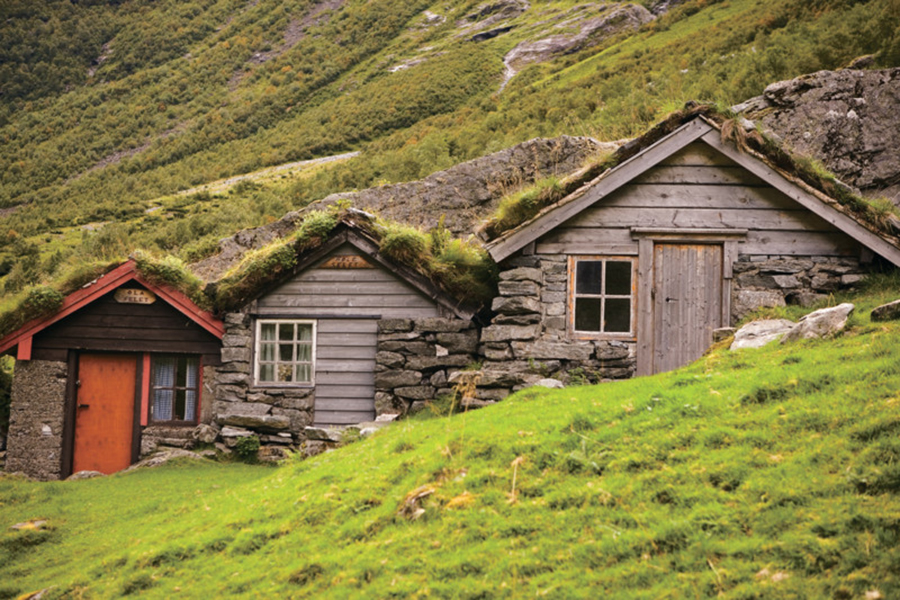 Norwegian Fjords
Itinerary options: seven nights (May 7, June 18); nine nights (July 31)
If you're fitting your trip into limited vacation days, the Norwegian Fjords is your best bet. In only seven to nine days, depending on which of three sailings you opt for, you'll take off from Rotterdam, Netherlands, and travel to four Norwegian cities before docking in Amsterdam.
Along the way, you'll experience the stunning fjords as the Vikings did—from the sea. According to Stellhorn, there's no better way to take in the region.
"The entire culture was built around cities along the water," she says. "Cruising along the fjords of Norway allows you to see the culture and all the excitement in these areas right along the coast, as well as take in these massive fjords that go all the way up to the sky."
In port, you can choose from action-packed adventures such as hiking up the Briksdal Glacier, one of the largest in Europe, or kayaking through the calm waters of the Aurlandsfjord for breathtaking mountain views.
British Isles
Itinerary option: 11 nights (May 14)
The British Isles itinerary is ideal for those who want to see all the highlights of the region in a more relaxed way than you can do by driving cross-country. On a Celebrity cruise, you'll do most of your traveling between isles at night while you sleep, meaning your days will be spent exploring on land.
"It would be virtually impossible to see these cities in 11 nights from land—and attempting it would take a lot of driving and coordination," Stellhorn says. "With these isles, cruising takes you to your destinations in the most expeditious way."
The British Isles are a dream for history buffs and beer enthusiasts alike. Step inside Gothic cathedrals in Cork before taking in the Irish city's famed foodie scene at the English Market. Stroll Liverpool's hip Baltic Triangle neighborhood or head to Abbey Road to snap a classic Beatles crosswalk recreation photo. And take in Belfast's pub scene to the fullest—no designated driver required.
Best of Scandinavia
Itinerary options: 12 nights (May 25, June 25, July 19, Aug 21)
This itinerary is ideal for those looking for a longer vacation packed with adventure and memorable destinations, as it boasts nine different cities in Sweden, Finland, Germany, Denmark and the Netherlands.
"The Scandinavia itinerary is really exciting because you will get off the ship and be literally right in these exciting ports of call," Stellhorn says. "You don't have to drive an hour and a half or two hours to get to excursions or destinations."
Find inspiration in Copenhagen's legendary street style before doing a little shopping on Strøget, the longest pedestrian street in the world. In Berlin, lean into your inner art connoisseur; in addition to many historical art galleries, the city has one of the most thriving contemporary art scenes in the world. Stroll Espalandi Park in Helsinki (call it "Espa" to blend in with locals), an expansive, boulevard-like park, before sipping a nightcap back on your ship's boat while enjoying the twinkling views of the city at night.
Stellhorn finds many of her clients are glad they made time for a longer itinerary, both because of all the sights to see and the fact that it provides more of a reset from daily life.
"It always takes two or three days to unwind and get in vacation mode," she says. "So with a 12-day trip, you really get to relax fully."
Iceland and Ireland
Itinerary options: 12 nights (June 6, July 7, Aug 9)
Offering stops in Iceland, Scotland, Northern Ireland and Ireland, this itinerary is ideal for those seeking some of the most breathtaking natural beauty in the world. But first, start your trip off right by visiting the ship's full-service spa during one of the first two days at sea. Whether you want a deep tissue massage, a facial or even Botox, you can ease into vacation mode in style.
Iceland's three stops are truly choose-your-own-adventure destinations. You can go for relaxation: Think natural hot springs, whale watching or taking in the local cafe culture. Or you can opt for adventure: glacier hikes, kayaking or exploring gurgling lava fields.
"Iceland is a really hot destination right now," Stellhorn says. "And this itinerary includes a stop in the Westfjords, which many visitors don't get to by land because the roads are pretty tricky, but they're absolutely stunning."
From there, take in Glasgow's incredible architecture and Belfasts' lively historic city center, followed by Cork's music and live music scene, which is sure to be a craic—Irish slang for a good time. Of course, an Irish pub is also the perfect place to say slainte to the vacation of a lifetime.
This is a paid partnership between Celebrity Cruises and Philadelphia Magazine's City/Studio
---