5 Stats That Show How Much COVID-19 Impacted Philly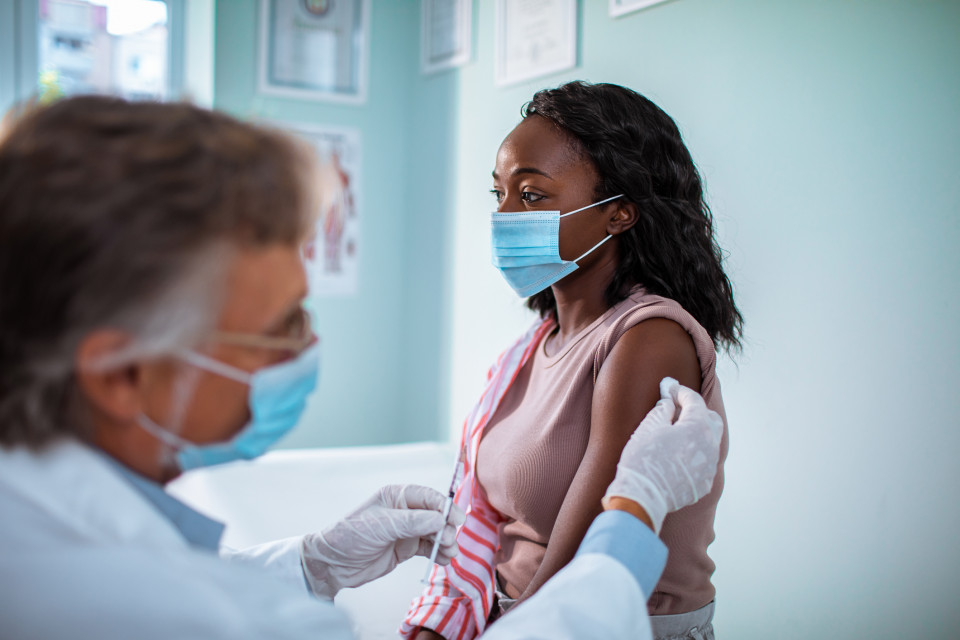 There's never been any doubt that COVID-19's impact would be far-reaching. But as the case counts drop and vaccinations rise in a first step toward normalcy, we're finally seeing just what that impact has been.
"Looking at our claims data in many areas, we saw some pretty significant shifts due to the pandemic, Aaron Smith-McLallen, director of Health Informatics and Advanced Analytics at Independence Blue Cross.
Three newly released landmark studies from Independence and academic partners give us an early picture, revealing the implications of COVID-19 on our general health and how health care is practiced, as well as providing insight on how we might respond to future pandemics.
"I think it was an eye-opener," says Ravi Chawla, Chief Analytics Officer at Independence. "I hope these studies help inform policy-makers as they make important decisions related to the pandemic, such as workplace closure policies mandated by the State and City last March."
We took a deeper look at the studies with Smith-McLallen and Chawla.
Essential workers and their households were most impacted.
Most people know of a vast number of positive cases of COVID-19 throughout the past 15 months. But studies have shown that positive test results have not been evenly distributed; the data contain some significant patterns. Since essential workers have not been able to participate in stay-at-home orders for their protection, they have been statistically hardest hit since the beginning.
An Independence Blue Cross and University of Pennsylvania/ Wharton School study published in The National Bureau of Economic Research (NBER) and International Journal of Health Economics and Management, estimates that essential workers have a 55% higher likelihood of testing positive for COVID-19 than those classified as non-essential. Not only that, the same study shows that people living in the same household as an essential worker have a 38% increase in likelihood of contracting COVID-19. Roommates of essential workers show that same increase in likelihood. Intrahousehold transmission, according to some studies, is therefore one of the most significant ways children became infected with the virus.
On one hand, this shows that preventative measures regarding nonessential workers were effective in protecting them. But it also demonstrates the size of the burden placed on essential workers.
"Those results have been used in policy making discussions in our city and beyond for things such as hazard pay and compensation," Smith-McLallen says.
There's been a disruption in preventative care visits like mammograms.
The impact on health may have been broader and deeper than exposure to COVID-19, however. Because mammograms offer a clear solution to health problems with predictable pattern of use, they offered an example of how much health care usage may have been degraded by the pandemic.
"We decided to look at mammograms because of its efficacy in detecting breast cancer," Smith-McLallen says. "We were able to see how stark that change was due to the pandemic."
Regularly scheduled preventive care visits, specifically mammograms, have seen an alarming fall in consistency during the past pandemic year. A joint study by Independence and Penn Medicine published in Health Services Research journal (HSR) shows that over the 20 weeks following March 11, 2020, the number of screening mammograms and diagnostic mammograms fell by an average of 58% and 38% of the expected numbers, respectively. In week 15 alone, from April 8 to 14, the numbers fell by 99% and 74%.
That means that of the scheduled screenings during those 20 weeks, only a small portion of the screenings actually occurred. Because of this, it would take 22 weeks—at minimum—to catch up on the queue of missed mammograms in their study sample.
Fortunately, the rate of screenings is rebounding as the pandemic winds down, but it demonstrates the importance of innovation in treatment in responding against threats like future pandemics.
Telemedicine greatly reduced specialist consultation wait times.
Even while COVID-19 may have had a negative impact on our health overall, the good news is we've adapted to create positive solutions that might be sticking around long term.
The opportunity to see a medical specialist after a referral from a primary doctor usually has the potential to take months. The care that a patient needs sometimes lacks opportune accessibility—but with the implementation of telemedicine, or virtual doctor visits, that usual traffic on the way to a specialist consultation is seeing some relief: A joint study by Independence and the University of Pennsylvania, showed that the time it took for a primary care doctor to receive a consultation with a dermatologist after sharing a photo containing the area of concern went from 84 days to less than five hours. And, the study shows that there's no extra financial cost to you—just a lot less waiting around.
"The COVID-19 pandemic has illustrated just how important it is to ensure patients have the ability to access to the care, education and support they need virtually," says Smith-McLallen. "We see a future where more and more of our members will be using digital tools to complement in-person care and are working with our provider partners to make that a reality."
This is a paid partnership between Independence Blue Cross and Philadelphia Magazine
---