Best Real Philly Deli Sandwich of 2017: Which Family Recipe Reigns Supreme?
Every family has that one winning combination or secret recipe that can win over the most critical of relatives and the masses alike. For some it's mom's mac and cheese, for others it's a fully-stacked sandwich so good it spawns a whole menu.
That's where these top contestants for Best Real Philly Deli Sandwich 2017 got their start. These tasty family recipes, created with Dietz & Watson meats and cheeses, were so delicious they inspired families to share their sandwiches with the world.
The Triple Threat
Where to find it: McFarlan's Market, Merchantville, New Jersey
The secret recipe: In a world of hoagies, how does a simple sandwich stand above the rest? It adds a layer of crunchy wheat bread and, of course, bacon. McFarlan's Special Sandwich is a family heirloom the locals are forever grateful for. The triple-decker contains Dietz & Watson ham, turkey, cheddar cheese, bacon, lettuce and tomato and comes in your choice of white or wheat bread.
Roast Beef You'll Remember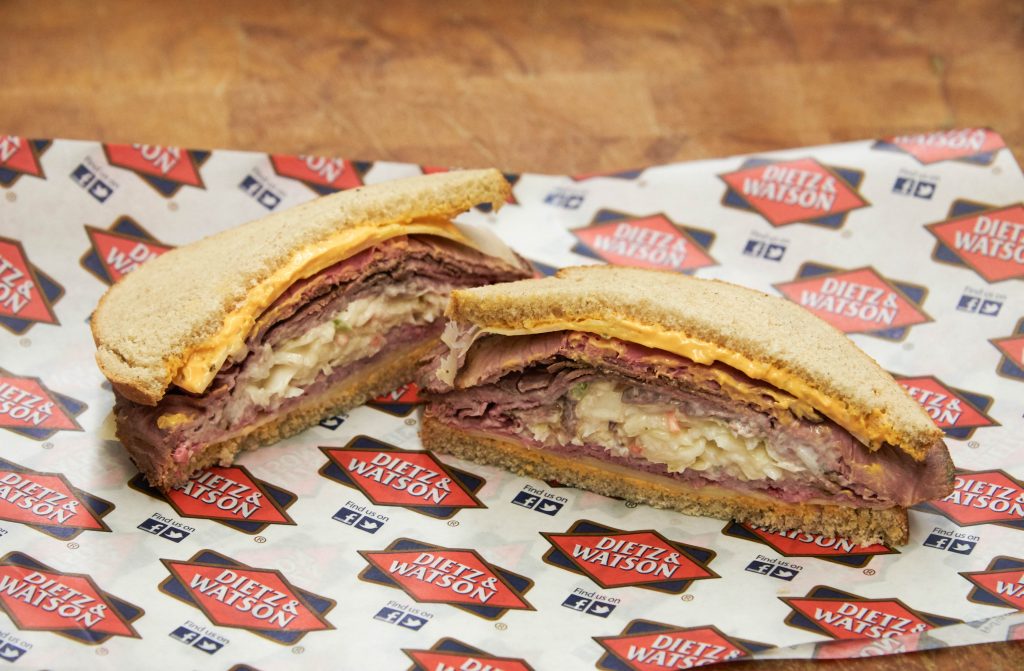 Where to find it: John's Friendly Market, Haddon Heights, New Jersey
The secret recipe: Roast beef done right makes you question all sandwich choices prior to your first mouth-watering bite. John's Roast Beef Sandwich is that type of sandwich. The Doto family favorite pairs house-made roast beef with Dietz & Watson Swiss cheese, fresh baked rye bread, creamy Russian dressing, and–ready for this–a dollop of coleslaw.
Old School Awesome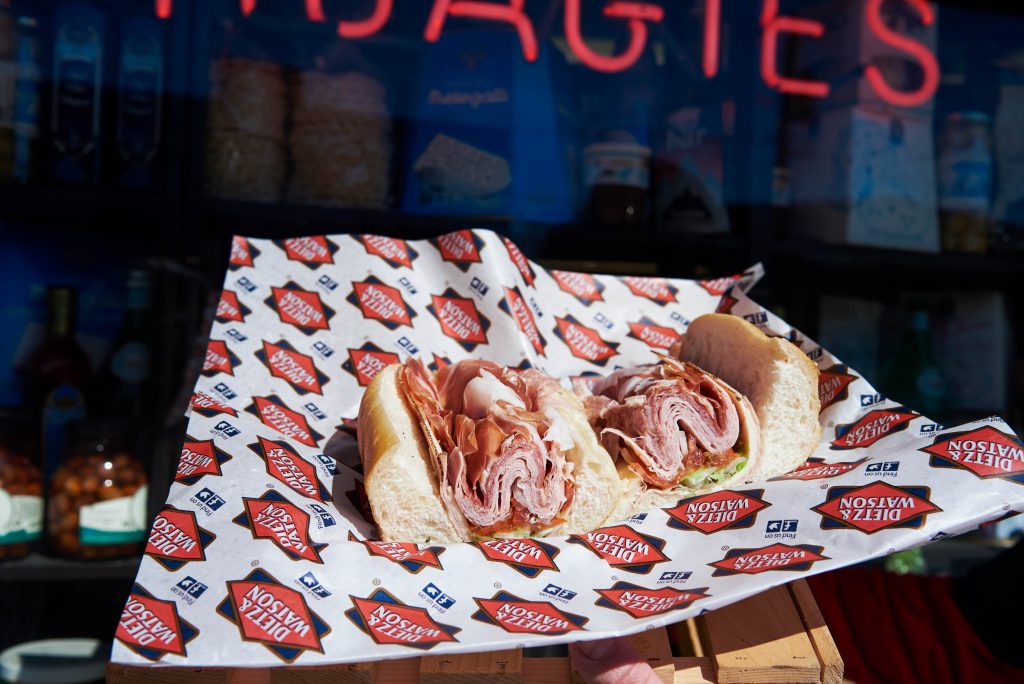 Where to find it: Centrella's Deli, Havertown
The secret recipe: Since 1975, the Centrella's Deluxe Italian Hoagie has been pulling out all the stops for meat lovers. Their "old school" classic is a 40-year-old recipe passed down through generations of sandwich makers. The foundation of this secret flavor combination starts with Dietz & Watson premium meats and cheeses.
The Original Italian
Where to find it: Village Pantry, Feasterville
The secret recipe: The Messina Hoagie is a Merlino family recipe named after their family's hometown in Italy. In true Italian fashion, this one-of-a-kind hoagie is topped with Dietz & Watson hot ham capicola, prosciutto, soppressata, dry sausage and roasted peppers. One bite and you'll understand why this one made nonna proud.
Which family recipe are you backing? Cast your vote in Dietz & Watson's Best Real Philly Deli Sandwich of 2017 by clicking here.
This is a paid partnership between Dietz & Watson and Philadelphia Magazine's City/Studio
---