Alyssa Kaye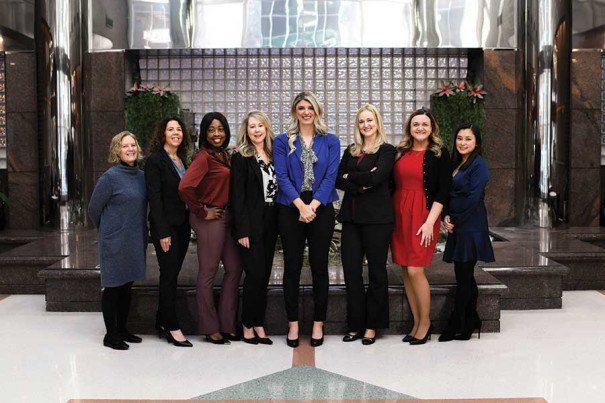 Being a partner at Citrin Cooperman has allowed Alyssa Kaye to blend her love of numbers and client service with her passion for cultivating women leaders and promoting an inclusive work environment. With over 10 years of public accounting experience in the professional services industry, Kaye understands the importance of supporting other women in the field. From formal mentoring and sponsorship programs to informal networking groups and discussions, Kaye motivates other women to drive their careers and achieve their goals. Kaye believes that finding passion in your job is a major key to success.
"Find the aspects of your job that bring you joy," she says. "Focusing your efforts on the things you are passionate about will allow your best attributes to shine."
When meeting with women new to the professional services industry, Kaye's advice is to push yourself outside of your comfort zone and continuously strive for improvement.
"Don't turn away from things that make you uncomfortable," she says. "When given the opportunity, most women will rise to meet a challenge."
Kaye also stresses the importance of not being complacent in any role: "There is always something that can be improved upon. No matter how long you have been in an industry or the number of roles you have had, seek out opportunities to learn and grow. Your positive attitude will inspire other team members to have the same mindset."
Citrin Cooperman and Company LLP/ Citrin Cooperman Advisors LLC
1800 JFK Boulevard, Philadelphia 215-545-4800; citrincooperman.com/offices/philadelphia-1
This is a paid partnership between Alyssa Kaye and Philadelphia Magazine's City/Studio
---