After Her Own Infertility Journey, a Philly Doc Helps Other Couples Through the Same
Everyone anticipates attending routine doctors' visits—the usual checkups, screenings and scans—but many adults never imagine needing an appointment with an infertility specialist.
"A lot of times I'll start conversations like, 'It's a pleasure to meet you, but I know this must be hard. This is not a place you saw yourself being,'" says Allison Bloom, DO, MPH, a reproductive endocrinologist at Main Line Fertility. Even for the LGBTQ+ community who may foresee such an encounter, the experience still comes with its own stressors. "Needing assistance from a healthcare provider to start a family can be anxiety-provoking," she says. "It's my job as a physician to make this experience as comfortable and as supportive as I possibly can because it's often not easy for people to be here."
Dr. Bloom knows that all too well. While working as an OB-GYN several years ago, she and her wife, Erica, wanted to start a family of their own. After selecting donor sperm and undergoing seven unsuccessful intrauterine insemination (IUI) cycles, the couple realized that they would need to try something else, ultimately opting for in vitro fertilization (IVF).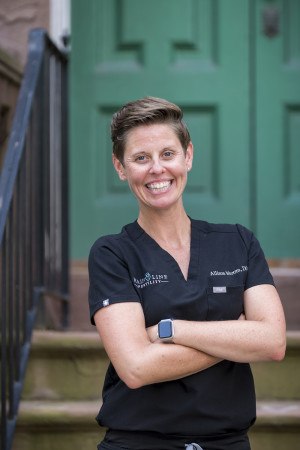 "We suffered through a lot of negative pregnancy tests," Dr. Bloom says. "It really tests your relationship because you get excited, you think this is it, and you're ready to start a family. Over a year into it, you feel like it's almost become unattainable." But after many months of medications and injections, one IVF cycle proved successful. Their family now includes healthy twin boys, currently 3 years-old.
"Our family is complete, but our journey was not what we anticipated," Dr. Bloom says. "We never thought we would need IVF, but most people come in here not thinking or knowing that they're going to need IVF."
That personal experience helps Dr. Bloom guide her patients through their own journeys. For those who may need to use donor sperm, eggs or embryos, for foreseen or unforeseen reasons, Dr. Bloom can speak from the heart about a common concern. "Being able to share my story that my kids and I do not share the same genetics, but they are 100% my children and my family, I think resonates with people," she says.
No matter the situation, Dr. Bloom's number one priority is educating her patients. "Many people do not truly understand how inefficient fertility actually is," she says. "The chance of getting pregnant in any given month is less than 20%, and that probability is often much lower for those seeking care."
"I want all my patients to understand what they're going through. I want them to be able to ask questions. I want to empower my patients to be a part of their care," Dr. Bloom says. "It's my duty to help guide and support my patients, both medically and emotionally, through their own individualized journey to parenthood."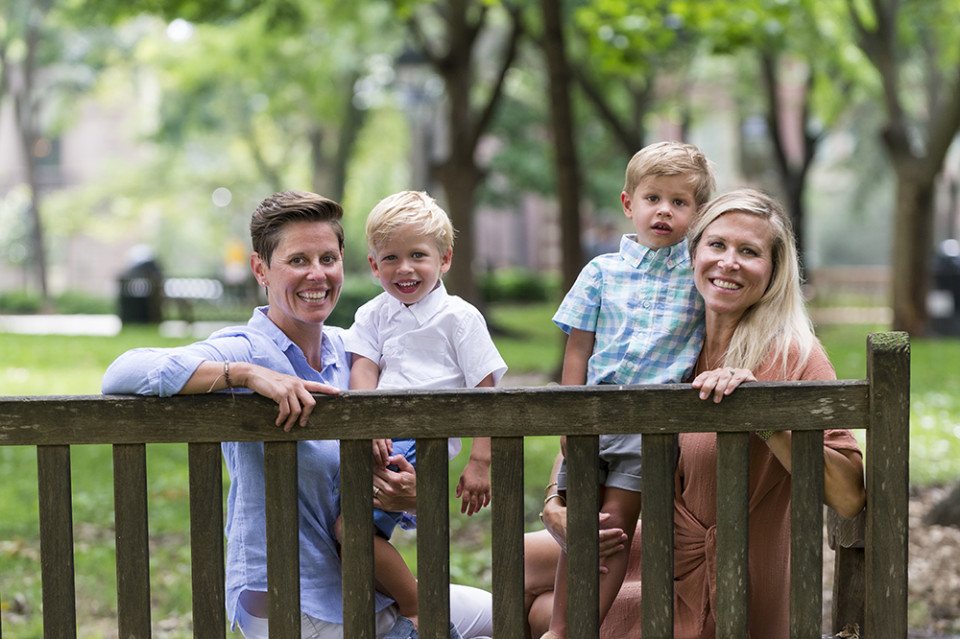 Build your family with Main Line Fertility, where you'll find personal support, an inclusive environment and the latest technology.
This is a paid partnership between Main Line Fertility and Philadelphia Magazine's City/Studio
---