5 Helpful Hints for Choosing the Perfect Area Rug
Know your Space!
It may seem obvious, but not knowing the exact dimensions of your space is one of the easiest mistakes you can make. Know your furniture and where you want it, plan out your spacing, and get the measurements. The standard sizes for area rugs are 4'x6', 5'x8', 6'x9', 8'x10', 9'x12', and 12'x14'. If you want to get precise, you can get a custom size rug to ensure it fits your space. There are an incredible amount of shapes and sizes to choose from, so getting precise measurements is a crucial first step.
Don't Make the Area Rug an Island
If you walk into a large room with a tiny area rug, something just feels off. Choosing an area rug that's too small for a large space, like the living room, will draw attention to the island floating in the middle of the room. To make sure this doesn't happen, check to make sure the rug fits completely under the coffee table and under the front legs of the surrounding sofa and chairs. This makes it look like the rug continues on forever, and makes the space feel larger. Grab some furniture coasters for the back legs of your sofa and chairs to keep them even with the front. If you've got a large living room, you can try using two rugs to create two different spaces to keep them clearly defined.
Circle for a Circle, Square for a Square
In a dining room it's simple, shape the rug to the shape of the table. When you host a dinner party, you want everyone complimenting your beautiful area rug, not tripping and spilling on the edges of it. When selecting the size, ensure the rug still covers the legs of the chairs when they're pulled out. This will require approximately two feet of extra space around the table and will help avoid mishaps. When you're juggling plates, or eating messy spaghetti, you don't want to be worrying about rocking your chair on the edge of the rug when you slide back.
Don't Hide that Design!
If you've decided on a rug with a special design or symbol, make sure you know where it's going so you don't cover up your favorite part with a giant chair. If you've chosen a simple, consistent pattern, then you don't have to worry. But sizing an area rug with a beautiful bird, or a bright star in the corner will take more planning and thought. You chose it for a reason, so make sure people can see it!
Don't Let it Slip Away
It's important to always add a non-skid pad under your gorgeous area rug to help keep it from sliding across the floor. This also helps protect your existing floor, and will help with vacuuming by allowing airflow thru the rug, helping to make the vacuum work more efficiently.
If you need inspiration, ideas, or more planning tips, visit the pros at Avalon Flooring. Check out their amazing array of styles, design, shapes, and sizes and they'll help guide you to the perfect area rug for you. Take good measurements, check your space, follow the helpful tips above, and head over to Avalon Flooring to choose the right carpet for any room in your house!
---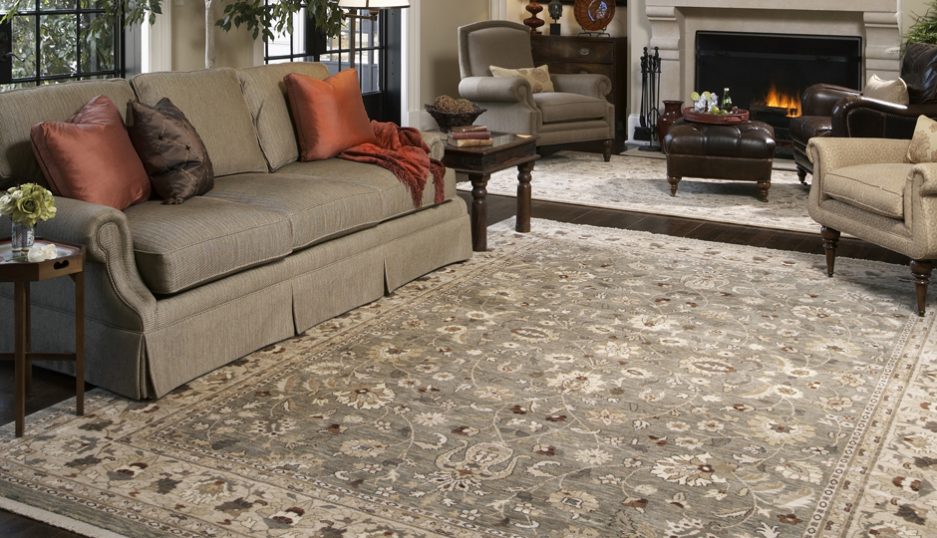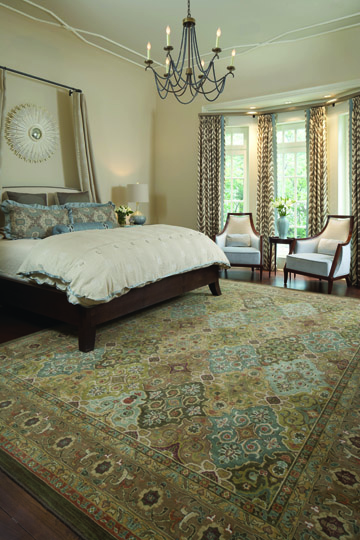 ---
This is a paid partnership between Avalon Flooring and Philadelphia Magazine's City/Studio
---