This Locally Made Fashion Collection Is Everything We Want For Spring
Megan Swansen's spring/summer 2015 collection is incredible.
---
In the past two seasons that I've helmed the Philly Mag Fashion Project, I've realized that in most cases, it's not what you put into a piece that makes it outstanding. It's what you leave on the cutting-room floor. This takes restraint; it's all too easy to showcase your design prowess with very complicated pleating, to shine too many embellishments in your face so you don't actually see what's lacking in vision or craftsmanship. It's careful editing that sets many designers apart, and this is generally something that's learned over time.
This is why I was delighted to receive the spring/summer 2015 lookbook of local designer Megan Swansen. I already knew the girl had design chops; she was one of our 2013 PMFP designers. But her latest collection shows that she's grown leaps and bounds. The collection has a sophistication to it, and a strong overarching vision. It's less obviously ethereal than her PMFP garment, but still airy and unstuffy. In short: I'm really, really impressed, and also in love with it all.
What's most applaudable, though, is the fact that each piece is handmade in Philadelphia with locally sourced fabrics. Sewing help comes from a local factory (that pays employees fair wages), and all garments are dyed, printed and finished in-house.
The collection is quietly stylish, all muted colors with a few subtle tricks — a shell-pink denim shift with fringed seams (which is adorable); a striped chambray top with ties that wrap the waist kimono-style (which feels to me like a more wearable — and affordable! — version of the intricate wrappings in The Row's spring 2015 collection). It reminds me of a line you might find at Vagabond. Some pieces work better than others — a playsuit feels a bit out of place here, and less seamlessly constructed than the others — but as a whole, it's great.
There are two standouts for me. First, the Initiation dress, a striped chambray drop-waist dress that sweeps the floor in the back and grazes the ankles in the front. It's the easiest and most unassumingly glamorous summer dress I've seen yet. Also on my short list is the faux-suede spring duster, because I've never met a duster I didn't like, and this one solves the hot-outside-freezing-inside dilemma that plagues most 9-to-5'ers during the summer months.
See the full collection below, and shop it here.
---
Megan Swansen Spring/Summer 2015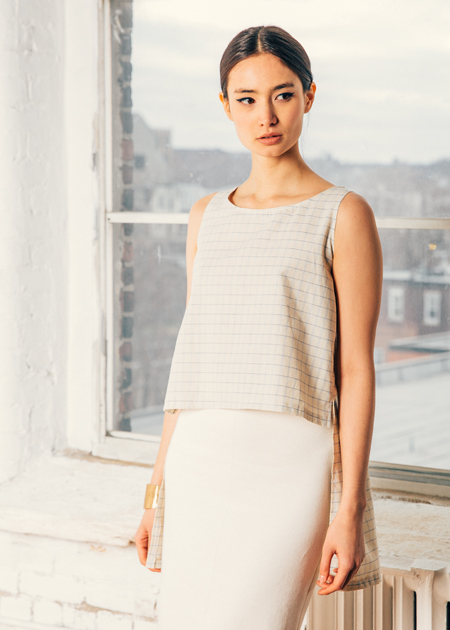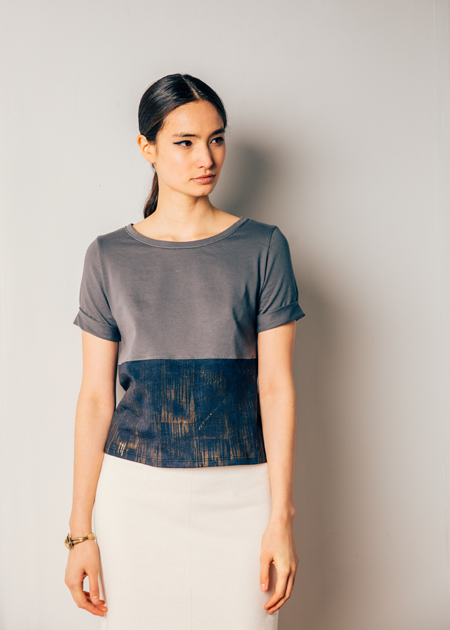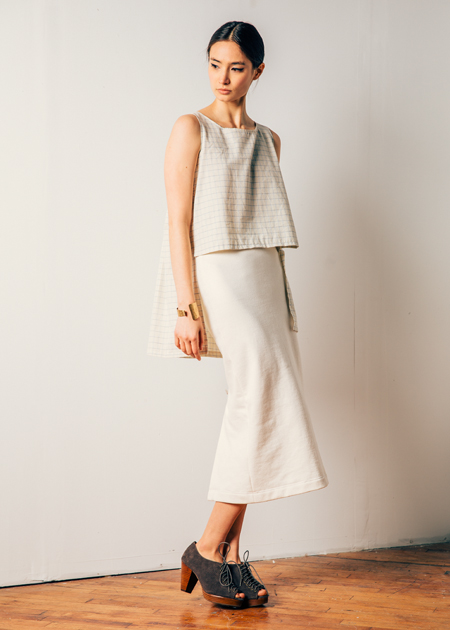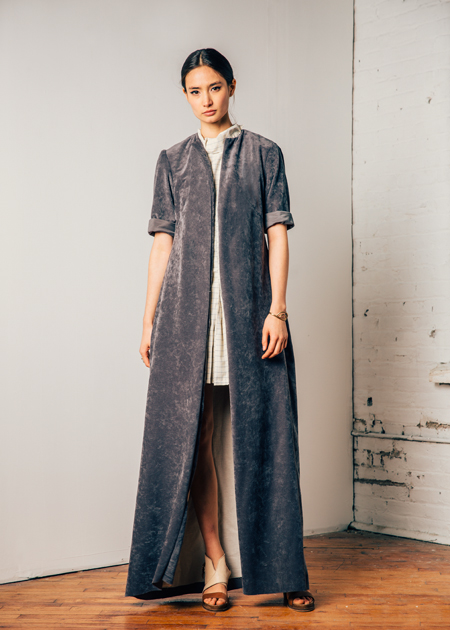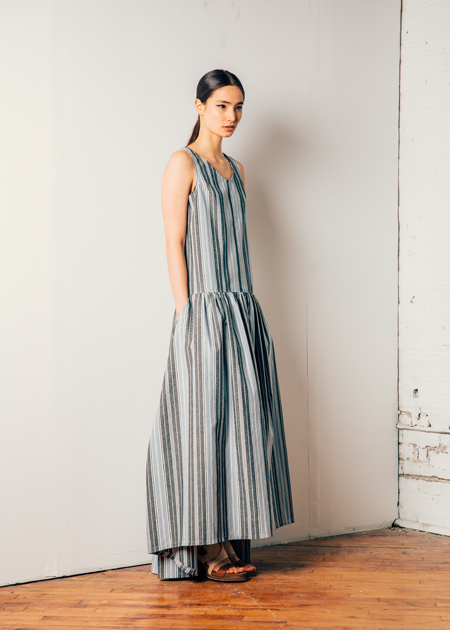 ---
---