Bad News: This Is All That's Left Of The Alexander Wang for H&M Collection In Philly
As of 2:30pm today, most of the collection is sold out.
---
Sorry, gang: If you were hoping to get your paws on that Alexander Wang for H&M neoprene cropped sweatshirt, you're out of luck. The collection, which was stocked at H&M's Walnut Street location this morning (the only location in Pennsylvania to carry it, according to the website), is almost entirely sold out. Sales associates reported that nearly half of the second floor had housed the 59-piece collection this morning, but was quickly wiped out by a queue of shoppers who began lining up first thing this morning for its 7:30 opening. Now, there's a measly rack with some Alexander Wang signage as soon as you get off the escalator on the second floor.
But even though the selection is now sparse, it's not empty. I popped by the store at 2:30pm today and rounded up what goodies were left–and you might be pleasantly surprised.
In addition to the below pics, I spotted this jacket, these jeans, this bathing suit, and lots of these tanks in white. But I'd move quick, I don't think the rack will last through tomorrow.
---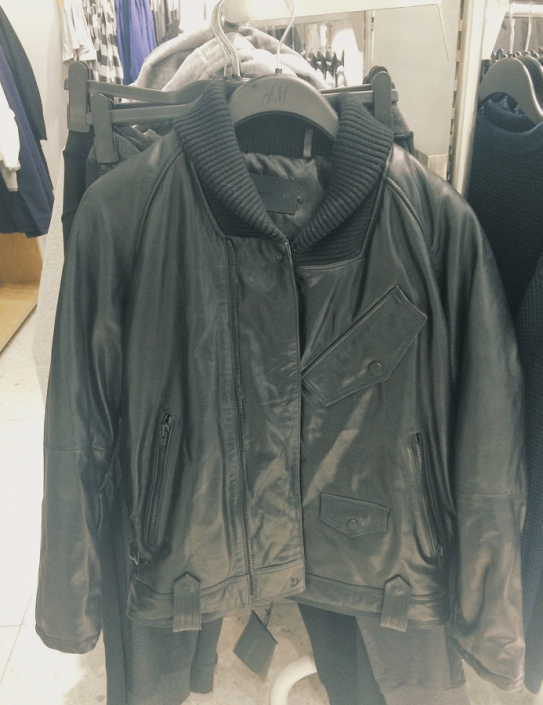 ---
---