Living in Phoenixville: A Neighborhood Guide
This former steel-mill town has become the place where Chester County lives it up.
---
Sign up for our weekly home and property newsletter, featuring homes for sale, neighborhood happenings, and more.
Like the mythical bird that gives the town its name, Phoenixville has risen from the ashes of deindustrialization.
For most of its existence, the borough and the company that began life in 1790 as the Phoenix Iron Works and ended it in 1987 as Phoenix Steel Corporation rose and fell together. The decline of Pennsylvania's steel industry did not spare the pioneering foundry and bridge-maker, and in 1984, the original mill in downtown Phoenixville shut its doors for good.
The original Phoenix Iron Works foundry has since been converted into an interpretive center and a catering facility. The repurposed facility serves as a symbol of how this gritty community reinvented itself and became a popular place to live, work and play for a new generation of residents, many of whom have probably never gotten their hands dirty in their entire lives.
Affordable, attractive houses, a lively Main Street that houses more brewpubs per capita than any other community in the state, and a year-round calendar of cultural events have all drawn visitors and residents alike to Phoenixville and environs over the last quarter century.
And some of the credit for this turnaround goes to a gelatinous creature from an alien planet that nearly ate the town alive in 1958.
---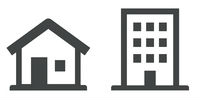 Phoenixville Housing Prices at a Glance
Median single-family house value: $239,500 (4% increase in the past year; 20% increase in the past five years)
Median condo/co-op value: $183,000
Median monthly rent: N/A
---
What You Can Buy in Phoenixville
(including surrounding communities in zip code 19460)
For $800,000+
116 Oakwood Lane, Phoenixville, PA 19460
This contemporary right outside Phoenixville Country Club (in Valley Forge) features an original stone farmhouse as a central design element. $849,900; 5 BR, 3/1 BA, 6,400 sq. ft. Keller Williams Realty Group, 610-364-5582.
For $400,000+
820 Rinehart Lane, Phoenixville, PA 19460.
Ideal for a young family, this center-hall colonial offers a two-car garage, a huge back deck, and an easy bike ride into town. $460,000; 4 BR, 2/1 BA, 3,248 sq. ft. Providence Realty Services, 610-721-8328.
For $100,000+
541 Washington Avenue, number 204, Phoenixville, PA 19460.
An updated condo in the Washington Mill Lofts is the perfect place to start or end your Bridge Street pub crawl. $179,900; 1BR, 1BA, 720 sq. ft. Glocker Realty & Insurance, 610-367-2058.
---

Public Transportation in Phoenixville
SEPTA Bus Routes: Bus Route 99 connects Phoenixville with Norristown Transportation Center via the pharmaceutical companies outside Collegeville, the corporate center and exposition center in Oaks, the Valley Forge Corporate Center and the King of Prussia office park and mall. Bus Route 139 passes through the borough on its way from the King of Prussia mall to the shopping centers in Limerick, also passing through Valley Forge National Historical Park along the way.
Transit advocates in the community have been advocating for restoration of Regional Rail service to Phoenixville. Don't hold your breath waiting for this to happen.
---
Food Shopping in Phoenixville
Supermarkets: Acme, 785 Starr St.; Giant, 700 Nutt Rd.; Redner's Warehouse Markets, 202 Schuylkill Rd.
Specialty grocers: The Foodery, 325 Bridge St.; Foresta's Country Meat Market, 1098 W. Bridge St.; Kimberton Whole Foods, 2140 Kimberton Rd., Kimberton; Latino Mini Market, 317 Bridge St.; Phoenixville House of Jerky, 10 S. Main St.
---
New and Notable in Phoenixville
A brand-new Bridge Street
Yes, we all know that the 1958 sci-fi B-movie The Blob (and the annual July Blobfest festival, which turns 20 this year) helped save the town's Colonial Theater. But it also sparked the buzzy revival of Bridge Street. These days, you'll find scores of cool locally owned shops nearby, including independent bookstore Reads and Company (234 Bridge Street); Threads Marketplace boutique (131 Bridge Street); The 3 Painted Pugs (24 South Main Street), a paint-and-stain store that sells upcycled furniture and home goods, and Belle Haven (28 South Main Street), a home decor store.
A big rehab and new builds
The sprawling Phoenixville Foundry once made the town what it was, and its 1987 closure put the area in a temporary funk. But a redevelopment plan turned it into the Schuylkill River Heritage Center, which serves as an industrial-chic wedding and event venue. Along French Creek, new houses and apartment buildings have been sprouting. Development projects like DeMutis Group's Phoenix Village and Toll Brothers' Riverworks added 619 upscale apartments to the mix recently, and borough officials expect up to 1,950 more units.
Beers and eats galore
Stroll the three blocks from Bluebird Distilling Company (100 Bridge Street) to Stable 12 Brewing Company (368 Bridge Street) and you'll pass three more craft breweries, a beer tasting room, and two winery tasting rooms. Accompanying this boozy renaissance is a parallel dining boom: More than 25 eateries can be found nearby. The newest additions, Uncommon Ramen (239 Bridge Street) and Nui Nui Kitchen, a Thai BYOB (301 Bridge Street), join established faves like chef Andrew Deery's Majolica (258 Bridge Street). In other words: You'll never be without somewhere to go for a bite or a sip.
---
What a Real Estate Agent Says About Phoenixville
"The downtown has thrived and now is known for the most brewpubs per capita in the state. There are great food establishments, plenty of First Fridays to enjoy, and all kinds of street festivals, food truck events and one-of-a-kind events like Blobfest to enjoy. If you'd like to look inside some of the amazing homes here, we also offer the Phoenixville Candlelight Holiday Tour with homes decked for the holidays. 4th of July fireworks and the Firebird Festival are also things that make Phoenixville's community come together.
"The Phoenixville area market is hot today. Prices range from around $150,000 for condos to McMansions in the millions of dollars. Homes can go as quickly as one day if they are in good shape with a good location and priced right. Sellers who bought their homes in the past have been very happy with their investment in this community.
"When Phoenixville was growing, we would get people coming here for the value. We were known as West Chester's complement, but cheaper. Now that Phoenixville is getting pricey as well, the communities around it are benefiting from Phoenixville's success. I feel Mount Clare and Spring City are the next two hot spots because of the similar style of homes, quiet communities, and proximity to the borough of Phoenixville.
"The diverse people of the town make it a wonderful place to live. work and play. We have a diverse amount of religious worship places as well as breweries and pizza joints! The other treasures of Phoenixville are our historical society and the Colonial Theater, both with long-running histories. We are still in the process of developing the remainder of the steel property, with more development on the way.
"I was born and raised in the borough and grew up in a seven-bedroom Victorian within walking distance to the downtown area. I have seen the changes as they have come. and I cannot wait to see what the future has in store for Phoenixville."
—Dan Phillips, Springer Realty Group
---
Did You Know?
As the later additions to the historic Phoenix Iron Works foundry got torn down, people actually camped out to buy the houses that replaced them. Agent Joseph Scott McArdle of Keller Williams Realty pins a Sunday in March 2004 as the date that Phoenixville's housing market really took off. A dozen intrepid buyers spent the preceding night camped out in 40-degree temperatures and light rain in order to get a good deal on the first units at the Townhomes at French Creek on Vanderslice Street. The first buyers saved $10,000 to $20,000 on the homes' purchase prices, which ran from $169,900 to the upper $180,000s.
By the time the first houses went on sale just before noon Sunday, 50 people had lined up to buy. Those who did made out like bandits: the Phoenix Reporter & Item reported one year later that the value of the happy campers' homes had risen by anywhere from $55,000 to $61,000 in the intervening year.
Updated June 3rd, 2018, 11:02 a.m. to correctly identify the home decor store on South Main Street. 3 Painted Pugs, next door to Belle Haven at 24 South Main St., sells paint and refinished furniture.
---