An Artist's Gallery Home Goes Up for Sale with an Exhibition
Artist Lynda Howitt felt a connection to this Villanova home the moment she laid eyes on it. This Thursday, you'll be able to learn why.
---
Artist Lynda Howitt draws solace from the sea. She spent her formative years living in an oceanside home in Australia, to which her parents fled to escape the murderous regime of Idi Amin, and her works frequently play on the interaction between sea and sky.
But it was a thoroughly landlocked home in Villanova that captured her fancy when she was looking for a place to live in this country.
She recognized the moment she saw it that she was about to buy an art gallery as well as a home.
"The original owners that we bought it from purposely built it to showcase their amazing art collection," Howitt said. "Being an artist, I couldn't help but imagine my own art on the walls when I first viewed the house."
So now that she and her husband are returning to Australia and the sun-splashed oceanside life she loves, she is letting her imagination loose as she puts the home up for sale.
This magnificent contemporary home was conceived by architect Matthew Milan and executed by builder Frank Zadlo in 2003. Huge windows throughout flood the main floor living spaces with light, and the dramatic two-story-high foyer is a perfect space for displaying artwork.
Beginning this Thursday, May 4th, Howitt is putting that foyer and the rest of her home to good use as an art gallery by showcasing her own work on its walls. In the display, you can see the interplay of the elements — wind and waves, sun and storms, the changing of the seasons — in her Zen-like paintings.
And in the home, you can see the interplay of elements — granite and stainless steel, blond wood and black accents, marble tile and shimmering glass, stone, stucco and grass — that make it a work of art in itself. It features rooms for every occasion and room for your entire family to live at ease and entertain in style indoors and out.
"I always try to capture the limitless space and light in my contemporary painting, so this house is an inspiration," Howitt said. "I'm drawn to simplicity and natural elements in life. The natural stone and beautiful woodwork make me feel so at home."
From here, this wordsmith will defer to the artist and let the pictures tell the story.
THE FINE PRINT
BEDS: 6
BATHS: 6 full, 1 half
SQUARE FEET: 8,798
SALE PRICE: $4,795,000
OTHER STUFF: Howitt's exhibition begins with an open house reception and artist's talk from 5 to 7 p.m. Thursday, May 4th. In addition to her own work, photographs by award-winning photographer Christian Muschenko will be on display. You can also catch the exhibition on Friday, May 5th, from 8 a.m. to 1 p.m. And, of course, you can always make an appointment with the agent for your own private gallery tour. Want the pictures instead of the home? They're available for purchase as well.
---
626 Creighton Rd., Villanova, Pa. 19085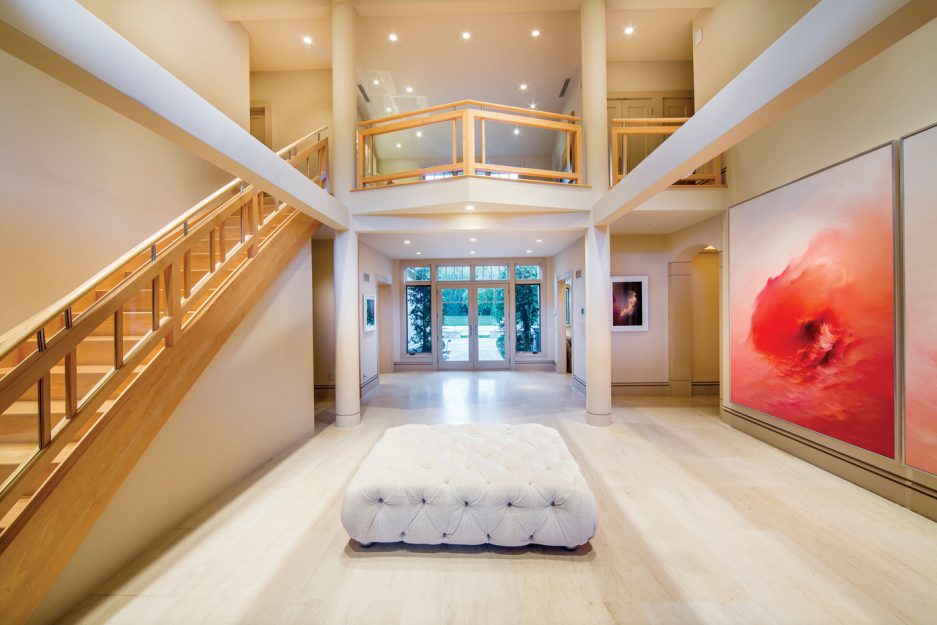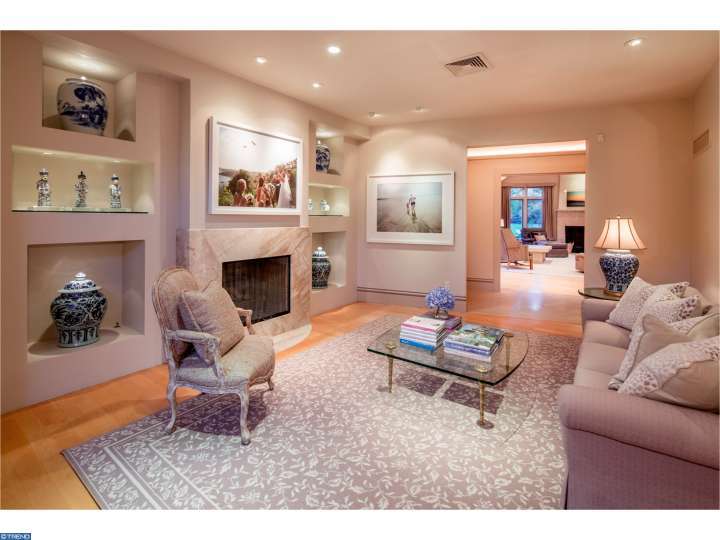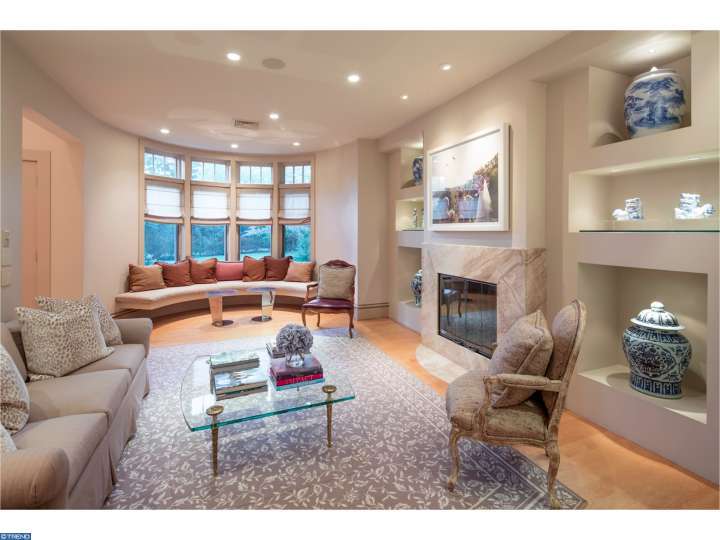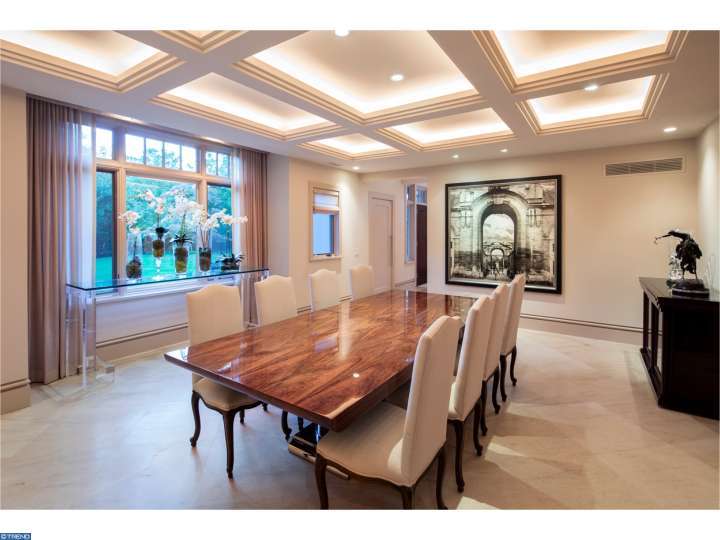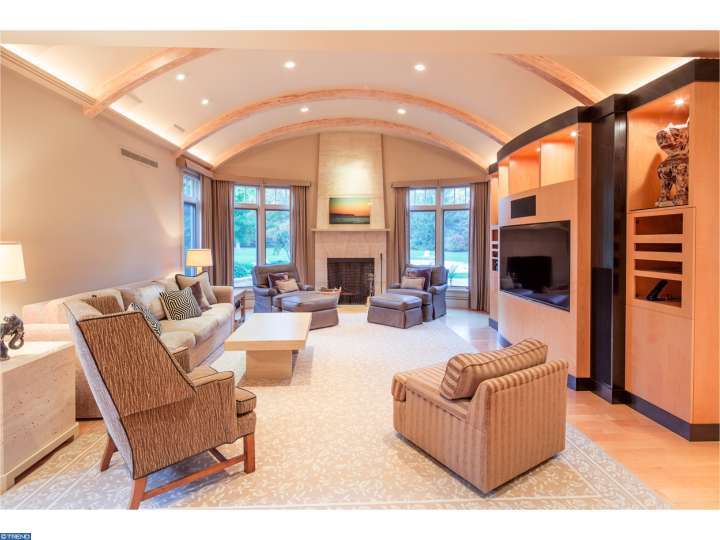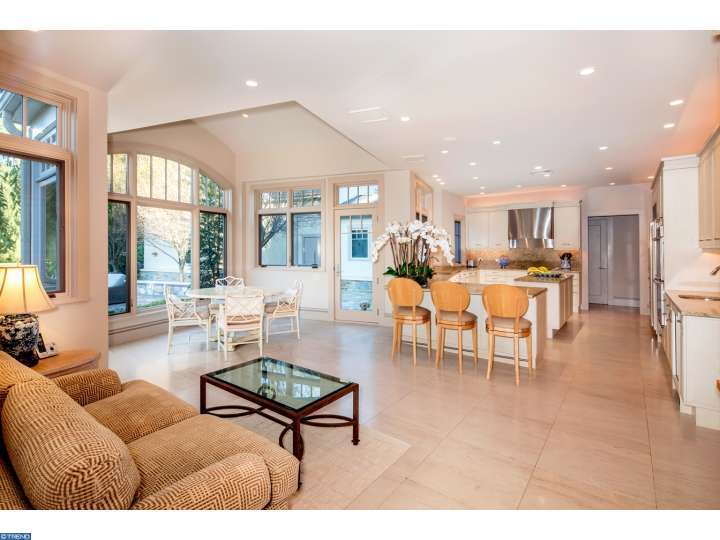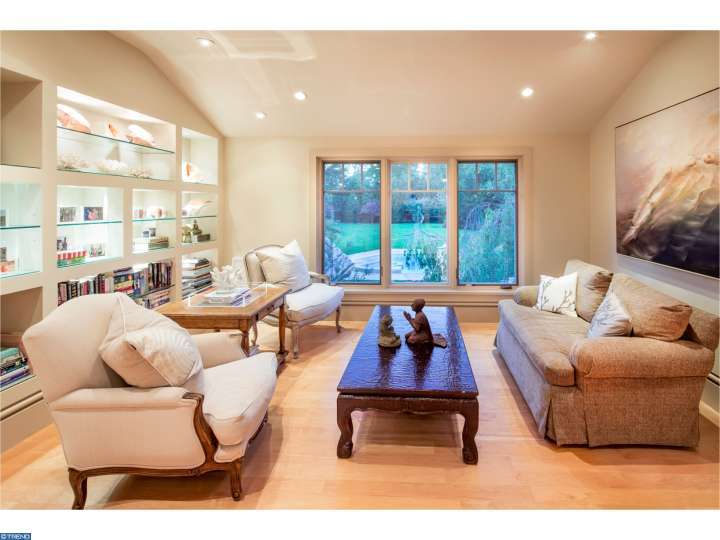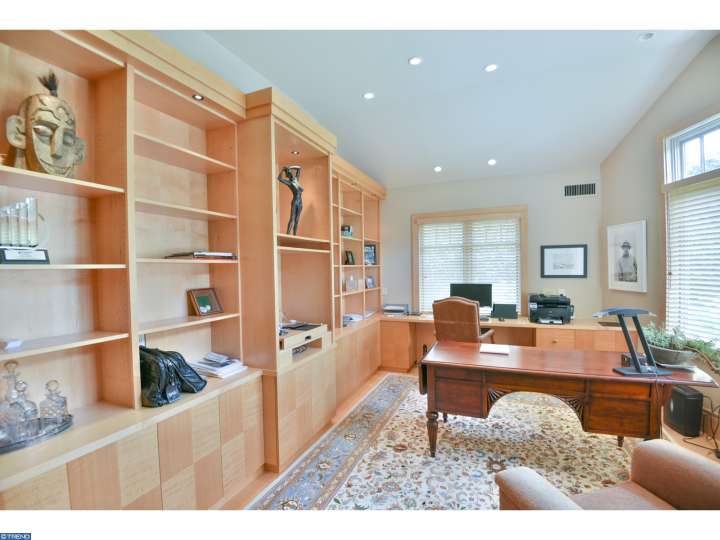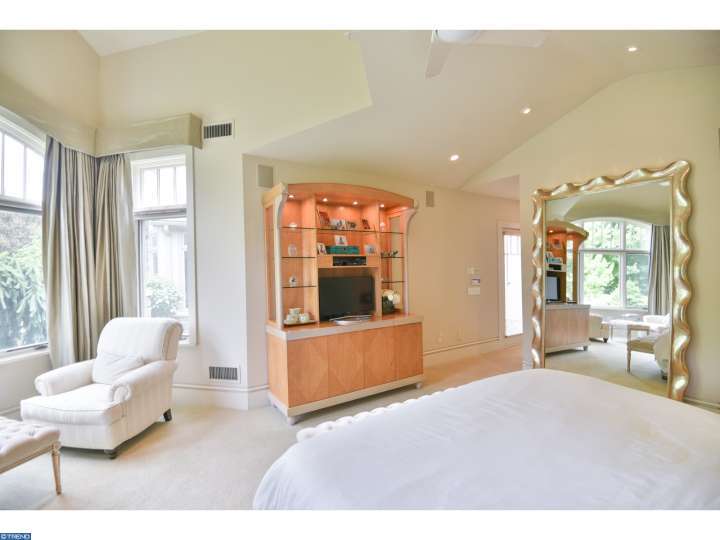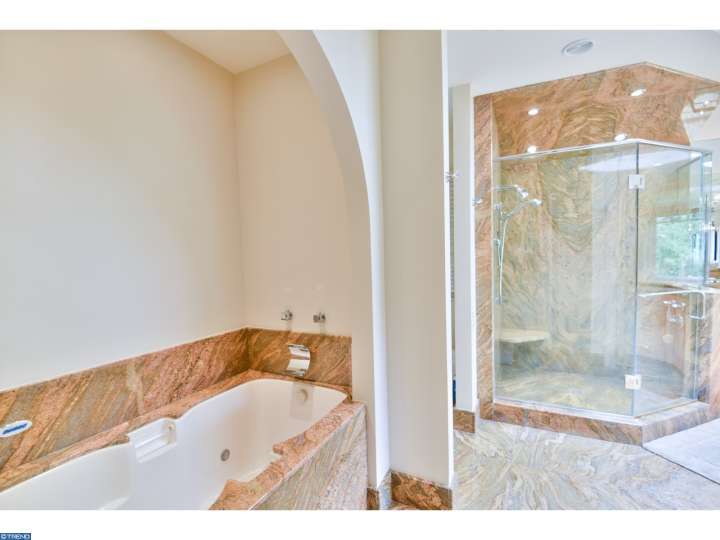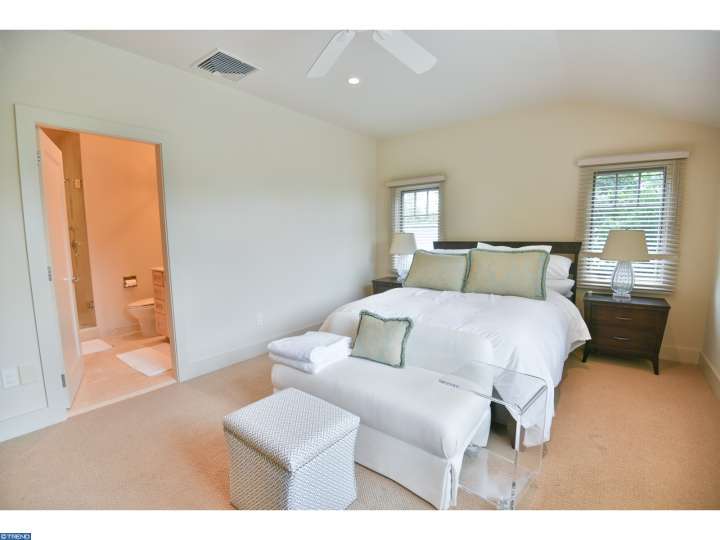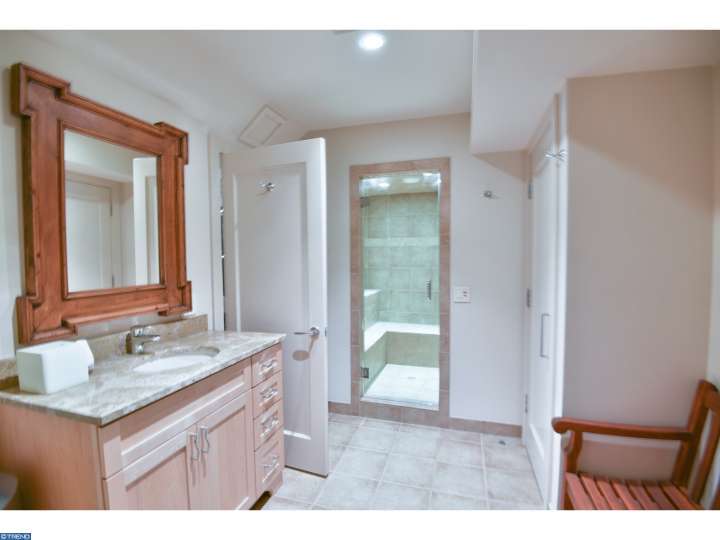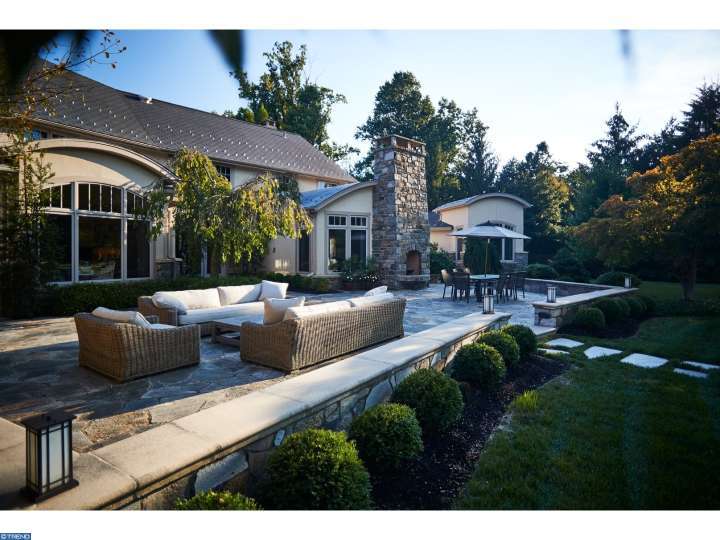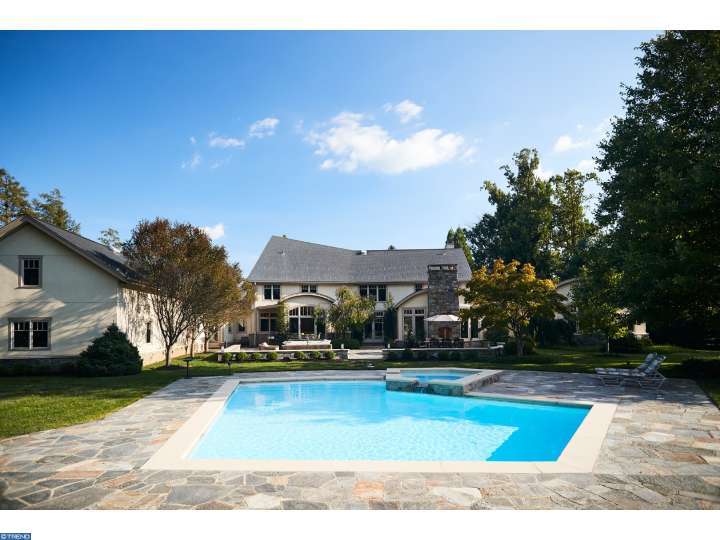 ---
626 Creighton Rd., Villanova, Pa. 19085 [Cheryl Doran | BHHS Fox & Roach]
---
---