Hard Hat Tour: Vue32, the Building
This tower's backers are betting it will elevate the standard of living for Drexel affiliates and young professionals alike. Here's a look at what they can expect to see in - and from - their lofty perches.
---
When we checked out the Vue32 project ten months ago, it was only barely rising from a hole in the ground.
It's progressed quite nicely since then, and its developer, Radnor Property Group (RPG), expects to open the first element of the mixed-use tower — a day care facility and preschool on its first two floors — sometime around the end of next month.
And so it was that construction crews from general contractor TN Ward Company were all over the site when we visited yesterday, sprinting to finish the various pieces of this complex.
Actually, several of the apartment floors were closer to completion than the day care center was, probably so Vue32 property manager Bozzuto Management Group could show prospective tenants the actual spaces they could call home starting Real Soon Now.
RPG is building this complex in partnership with Drexel University, which owns the land on which it sits. The apartments in the Erdy McHenry-designed tower are being marketed primarily to Drexel graduate students, faculty and staff, but everyone involved would also like to see some of those young professionals our universities are churning out as residents as well.
The residents of the one- and two-bedroom units will enjoy some very nice amenities in addition to that preschool. Among them: a club lounge, a fitness center, a game room, a "genius bar" workspace, a conference room and a rooftop terrace, all on the building's 16th floor.
They're up there because the biggest amenity being pitched to the would-be residents is the view. The tower sits at the corner of 32nd and Race streets, right across from Powelton Yard next to 30th Street Station. The building is angled so that most of the apartments have fabulous views of Center City; those facing away from downtown have equally appealing views of the Parkway and Fairmount Park – and, of course, their occupants are always welcome up on the terrace for a Center City fix.
In addition to capturing work in progress, the photos below let you see what residents will see from that terrace and from their apartments. We also got a chance to look around the model units, which are close to finished.
Vue32's amenities put it in the luxury class, but its rents don't: units start around $1800 a month. Leasing information and more details can be found at the Vue32 website.
---
Vue32 Progress Report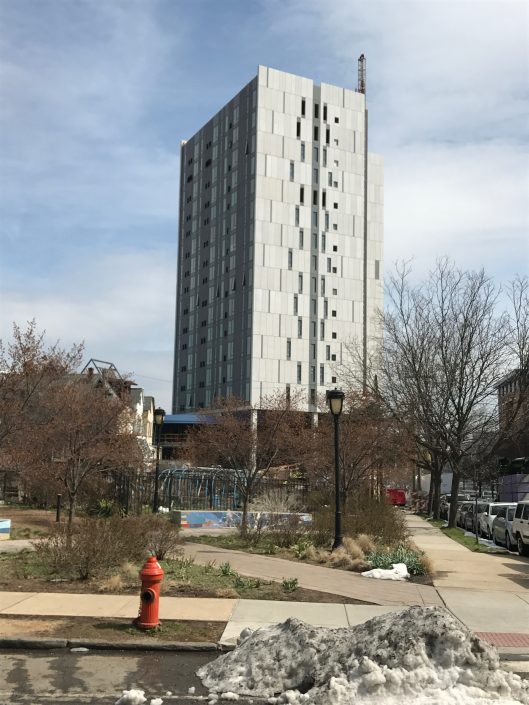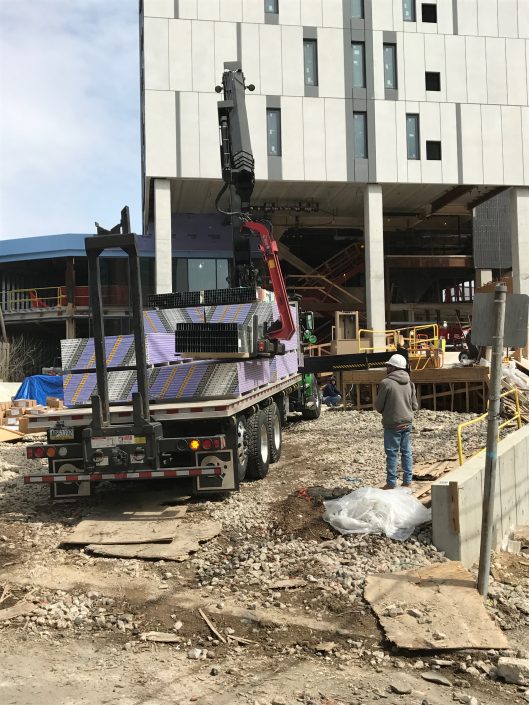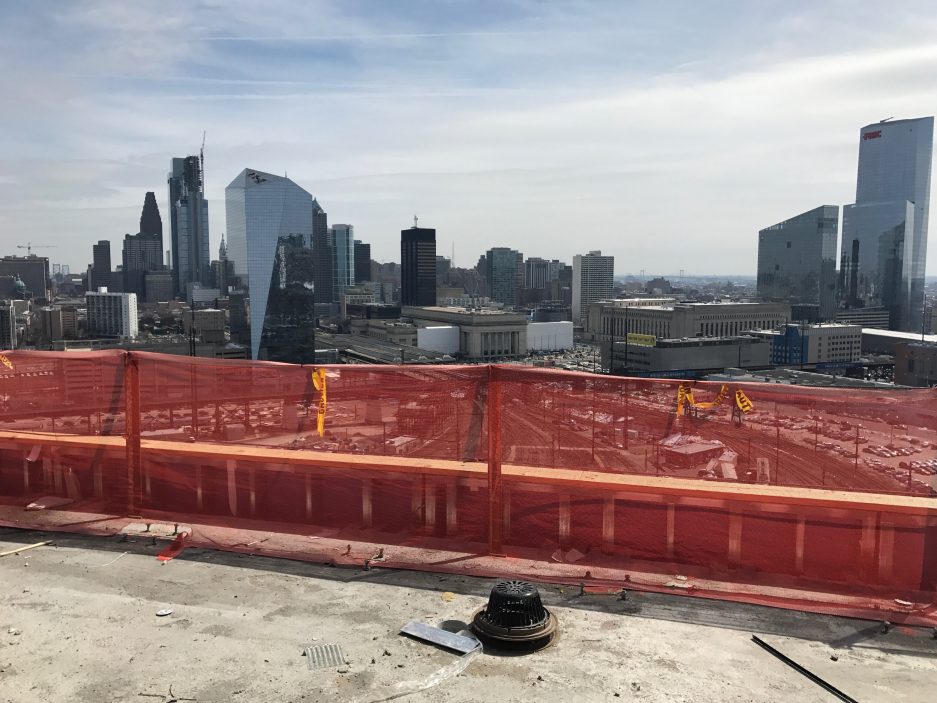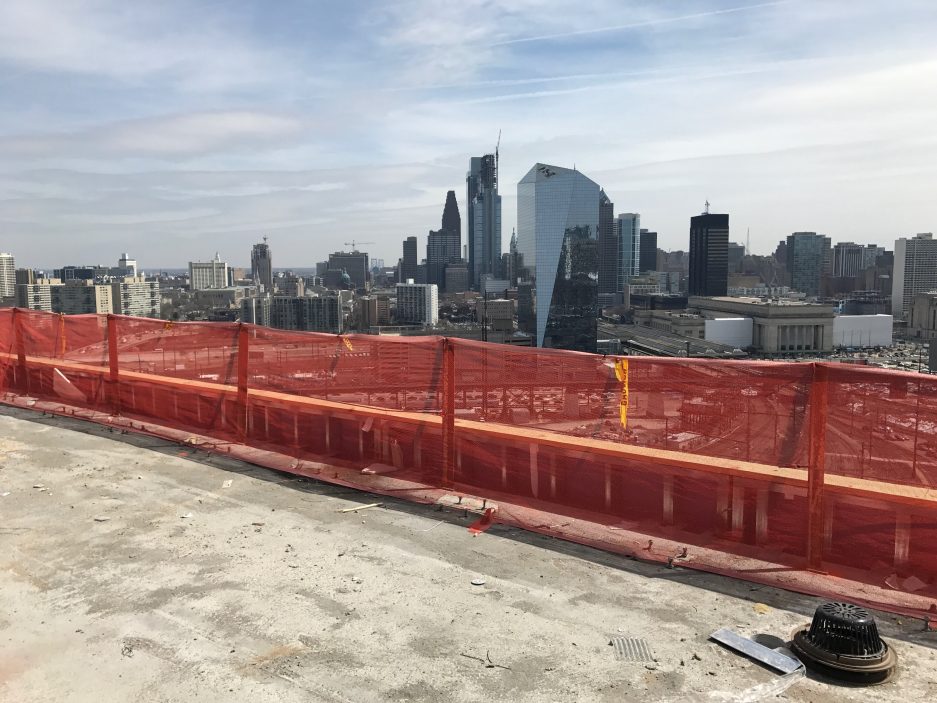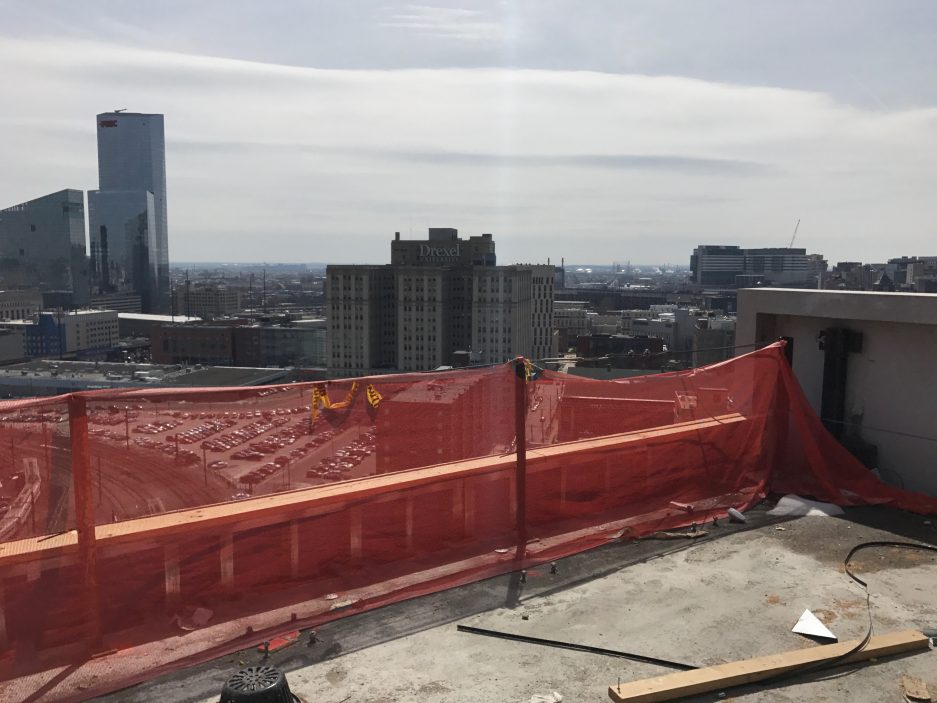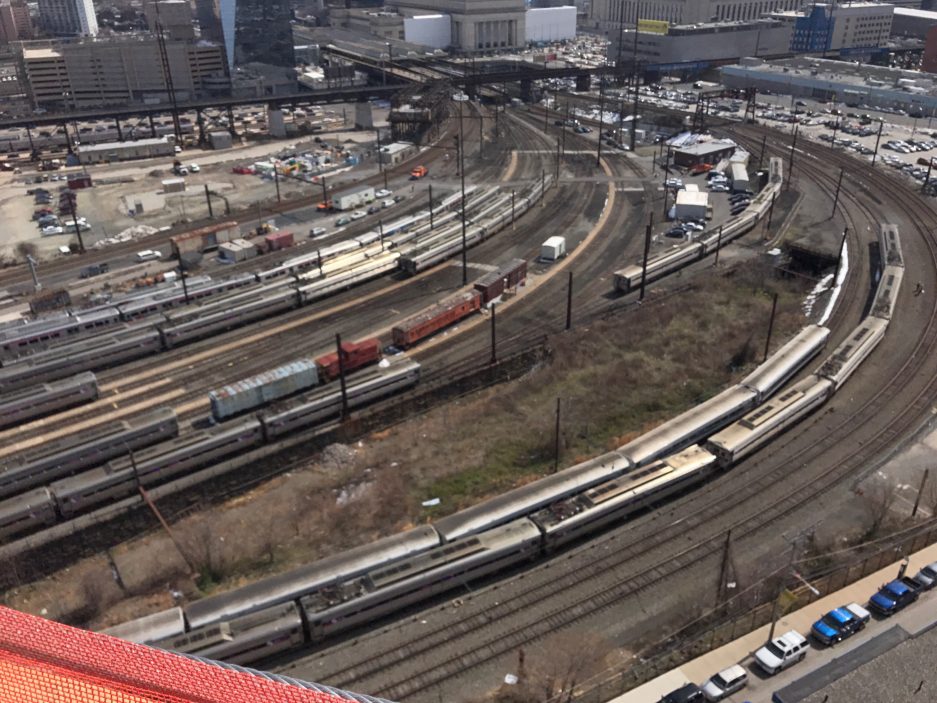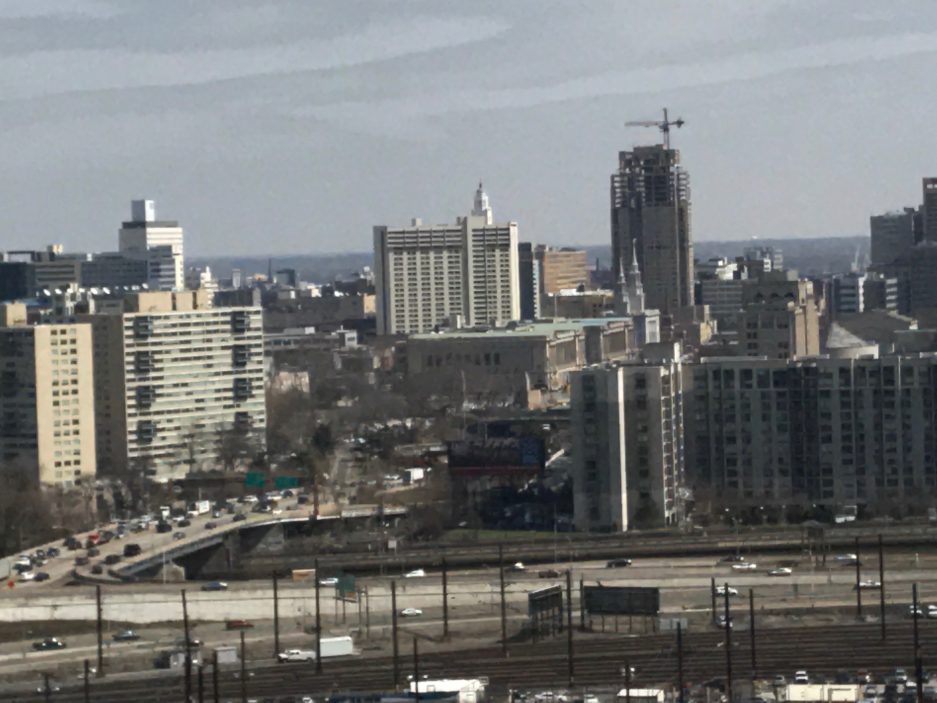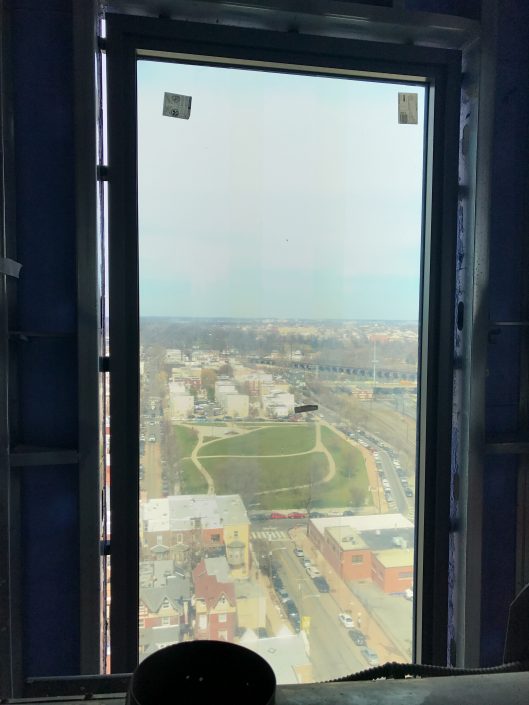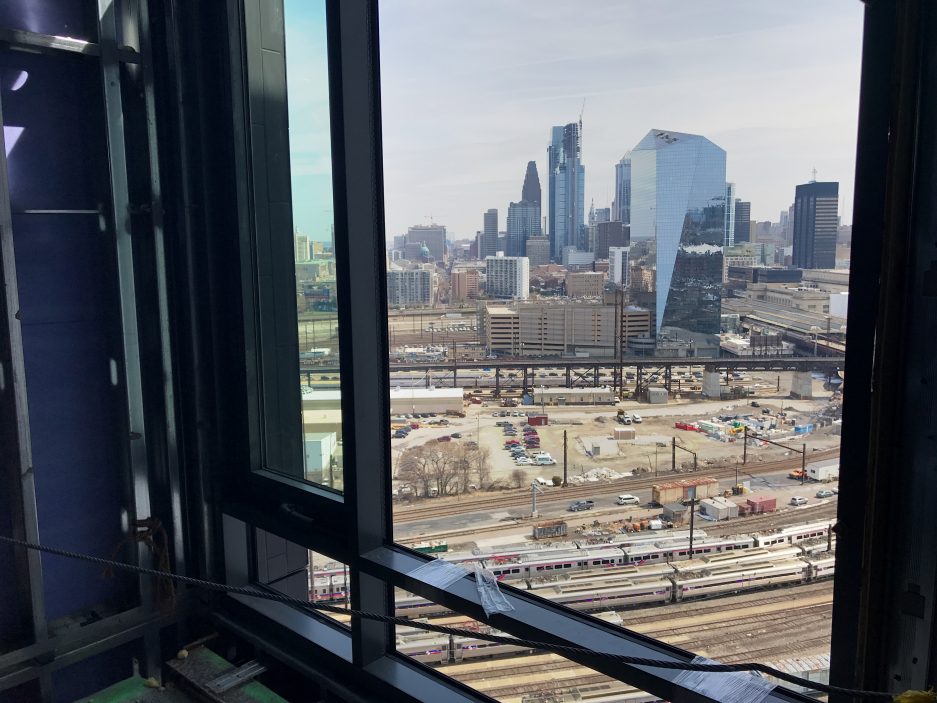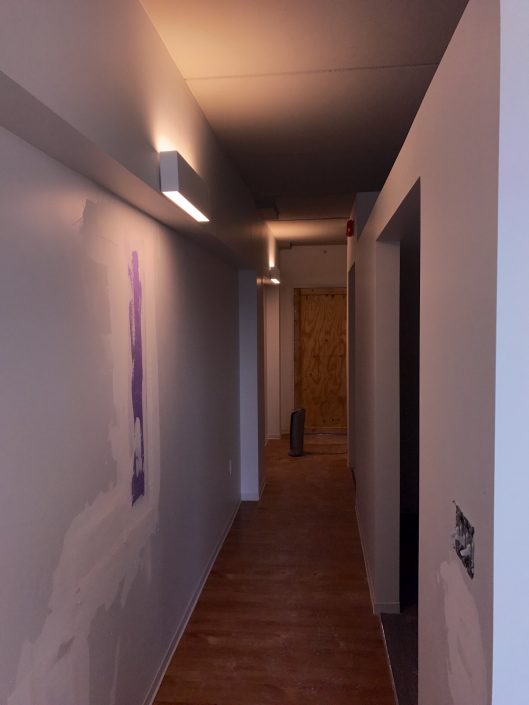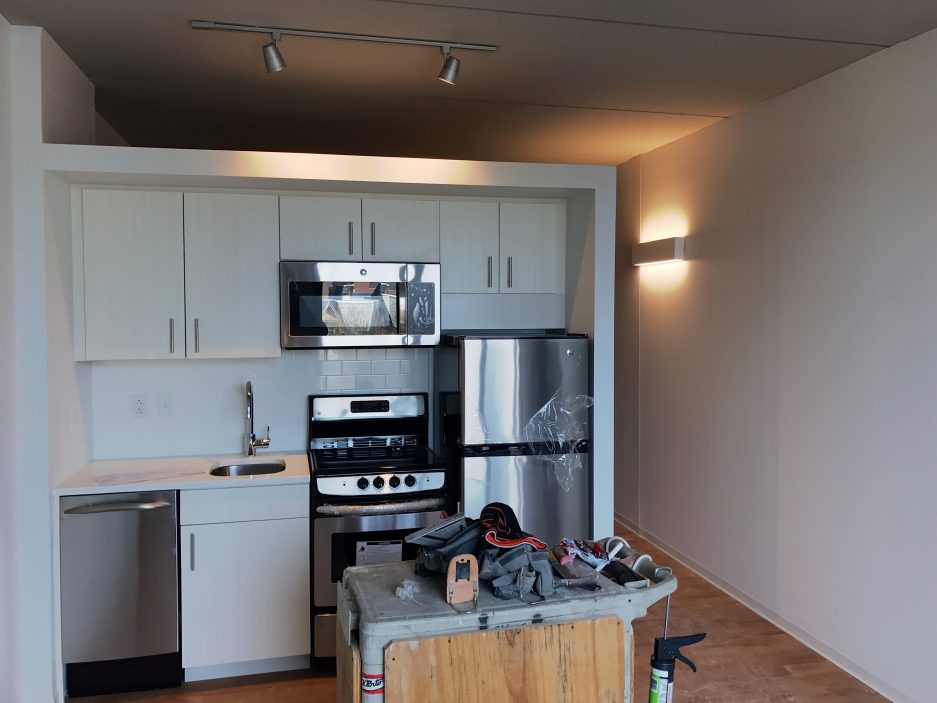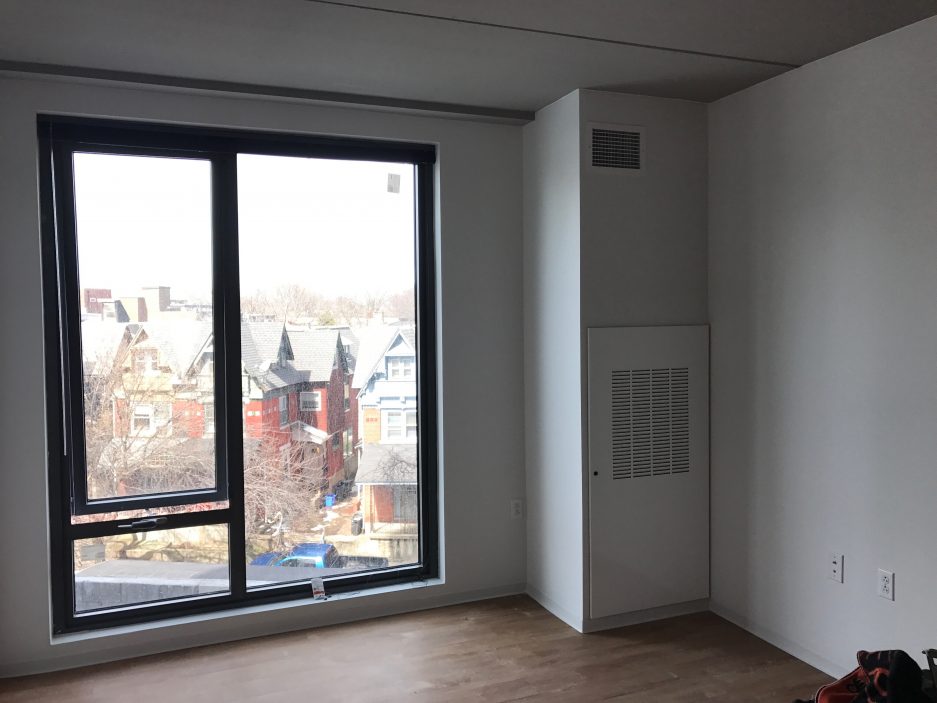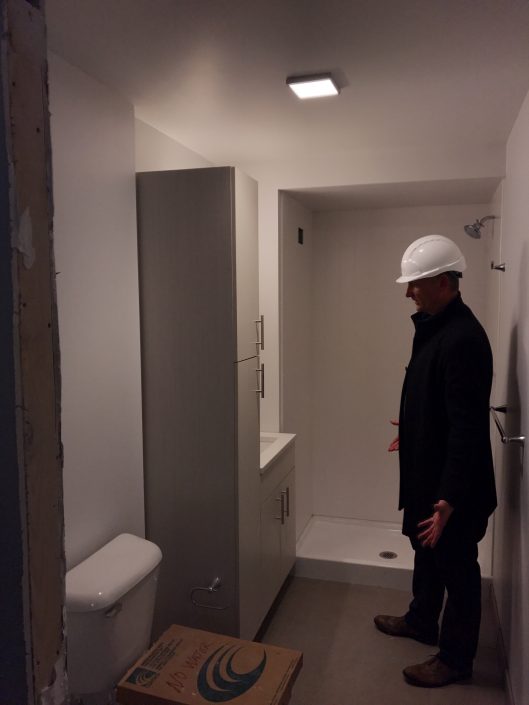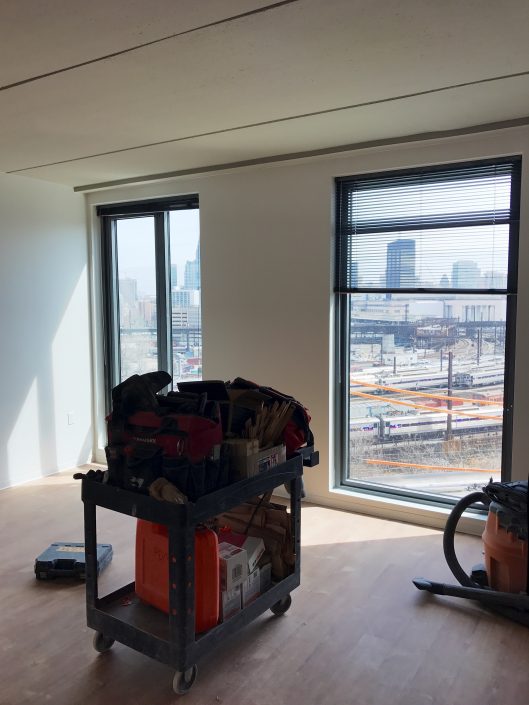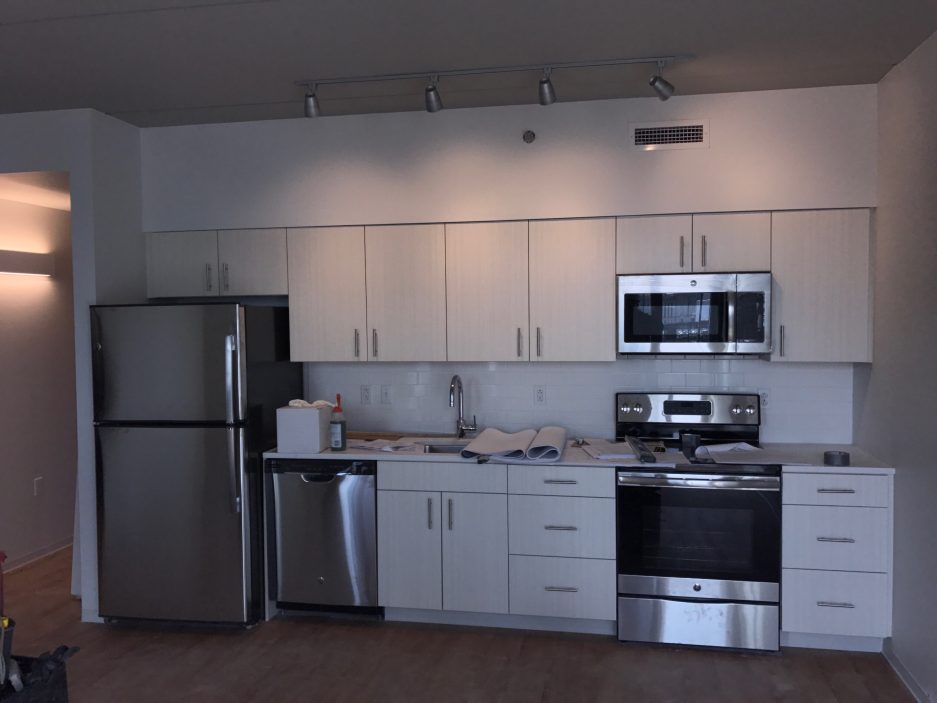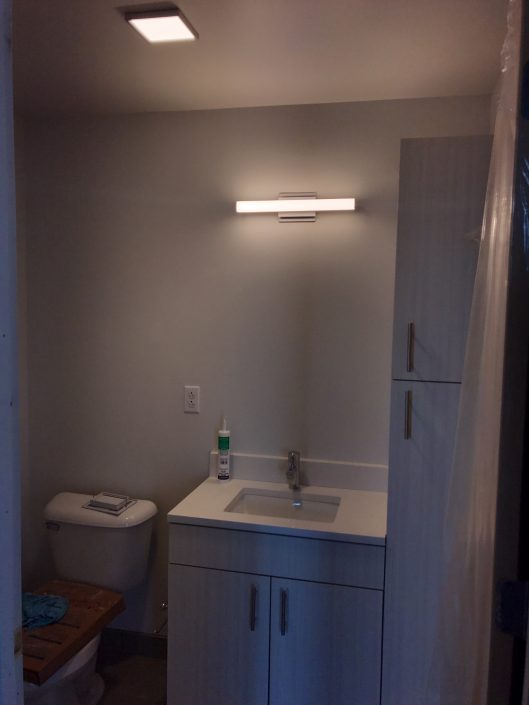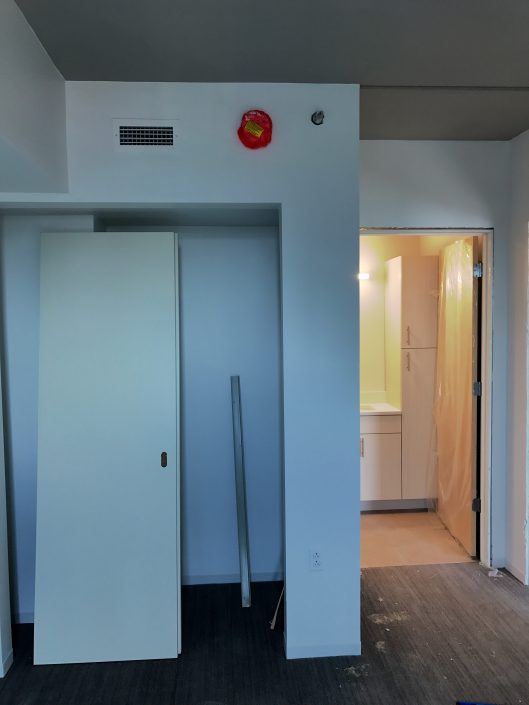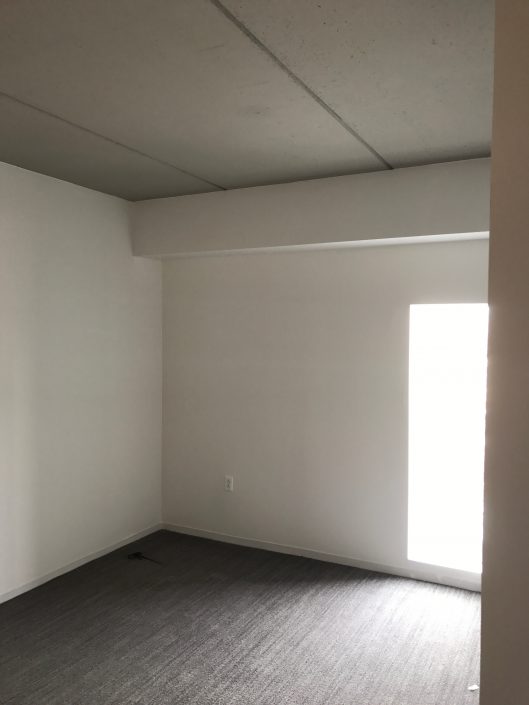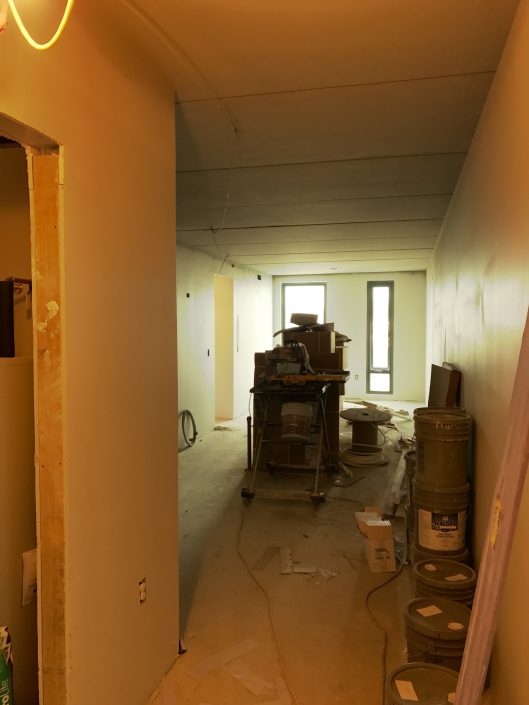 ---
Follow Sandy Smith on Twitter.
---
---