First-Time Find: Start at the Top in Swarthmore for $235K
Your friends will be impressed by the big Queen Anne house you live in - and surprised by the coziness and charm of your spacious top-floor condo.
---
Swarthmore might just be the most desirable community in Delaware County that's not on the Main Line. The compact borough surrounding the famed liberal-arts college boasts outstanding schools, a cute downtown, easy access to Center City via SEPTA's Media/Elwyn Regional Rail Line and home after home with loads of character.
This Queen Anne near the borough's northern edge is one such home. But since it's been divided into three condominium units, it means that a first-time homeowner of modest means can get in on the ground floor of the good life in Swarthmore.
Or in this case, the third floor.
This spacious three-bedroom condo lies beneath the gables and turrets that crown this home, and as a result, many of its rooms have a cozy, comfortable feel to them thanks to the angled upper walls they sport. (Those same angles give its master bedroom a soaring ceiling with skylight, however.)
You enter this unit by climbing a classic staircase with a stained-glass bay window, but once inside, you'll find that it's totally up to date, with sparkling hardwood floors, a modern yet traditionally styled kitchen with tile floor and backsplash, two modern tile-floored bathrooms and central air conditioning.
There's also a bonus: a fourth-floor room beneath the turret accessed by a spiral staircase from the living room.
And when the weather's nice, you can relax on the home's wraparound porch and take in the view of the large landscaped yard. Your friends will think you've arrived — and, in a sense, you will have.
THE FINE PRINT
BEDS: 3
BATHS: 2
SQUARE FEET: 3,145
SALE PRICE: $235,000
OTHER STUFF: The unit comes with garage parking for one car.
---
519 Walnut Lane #3, Swarthmore, Pa. 19081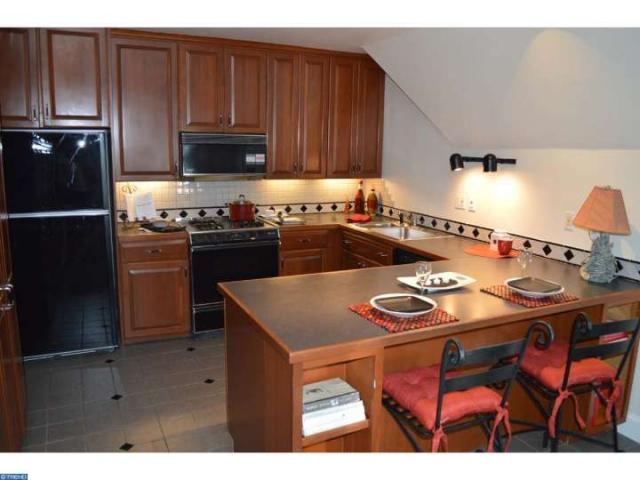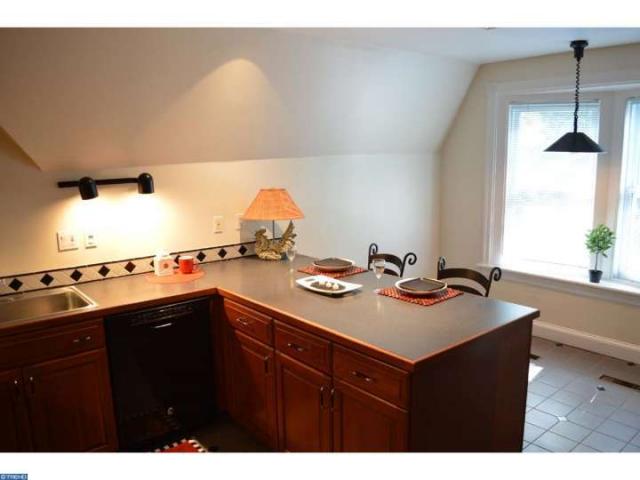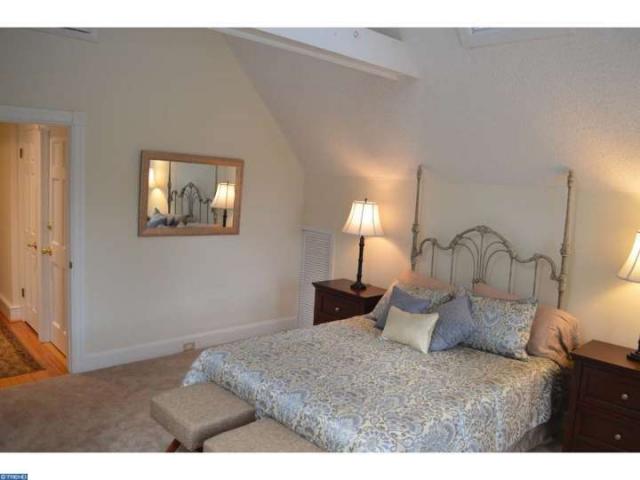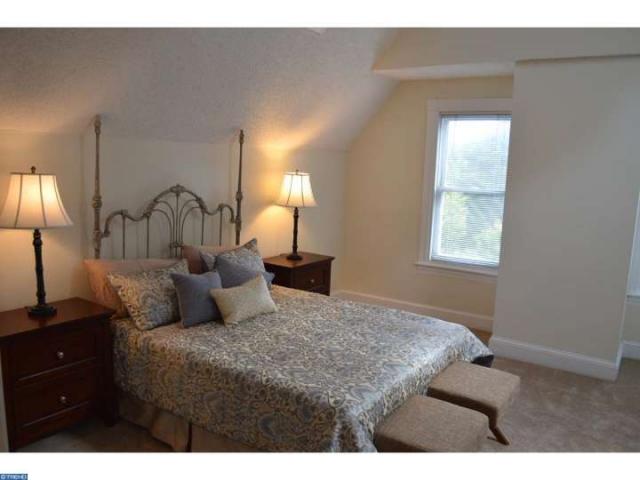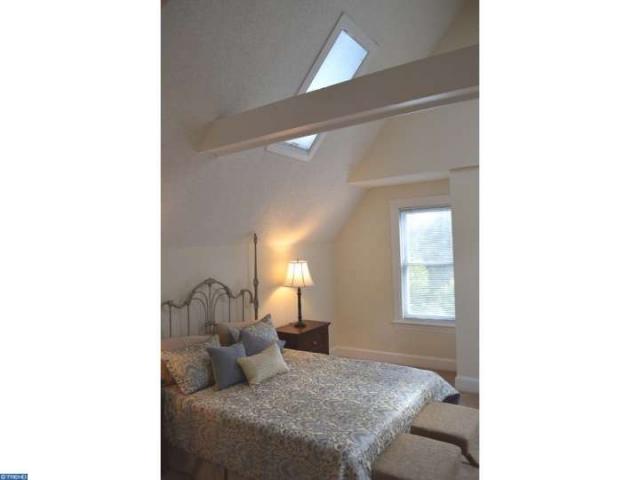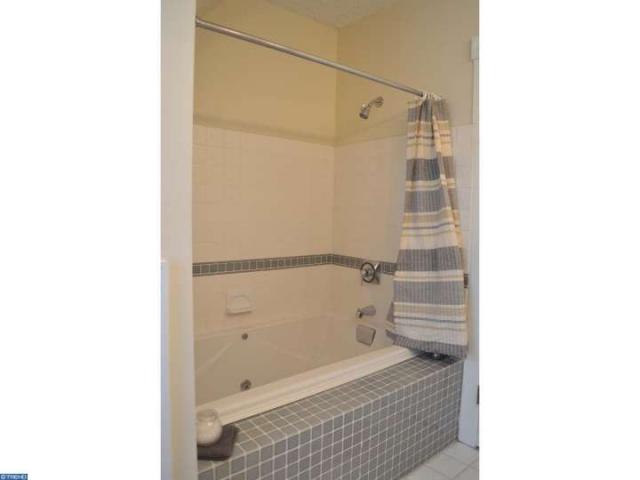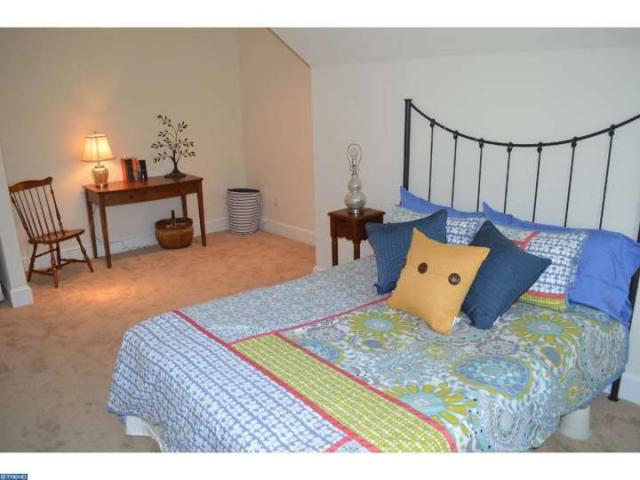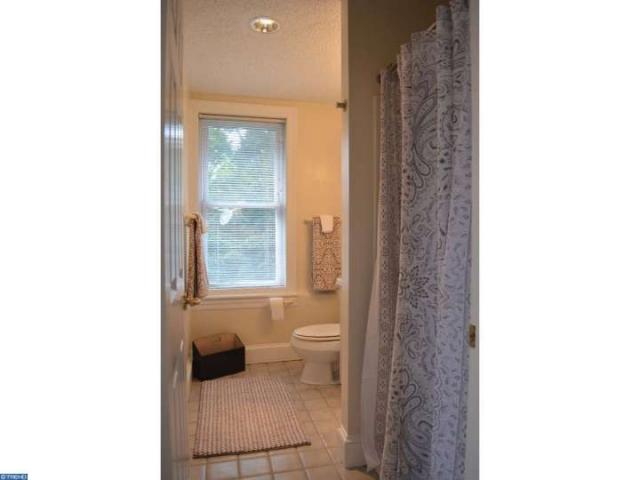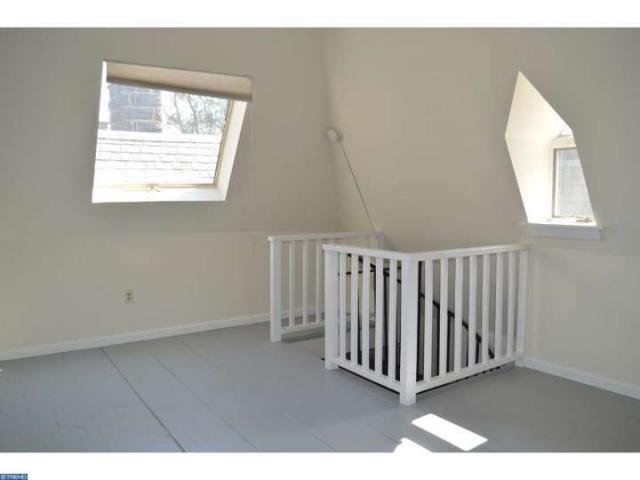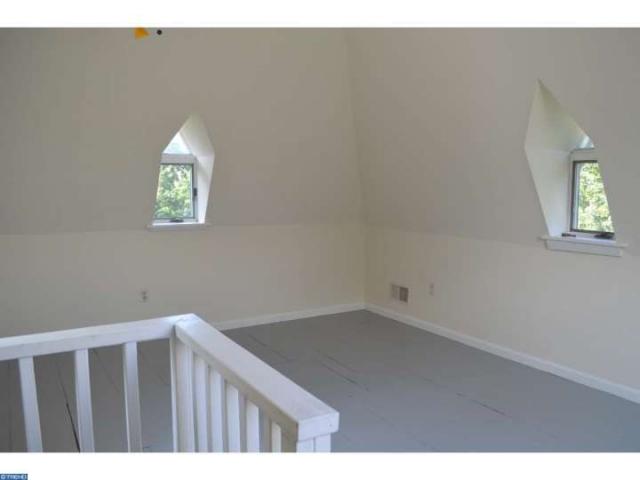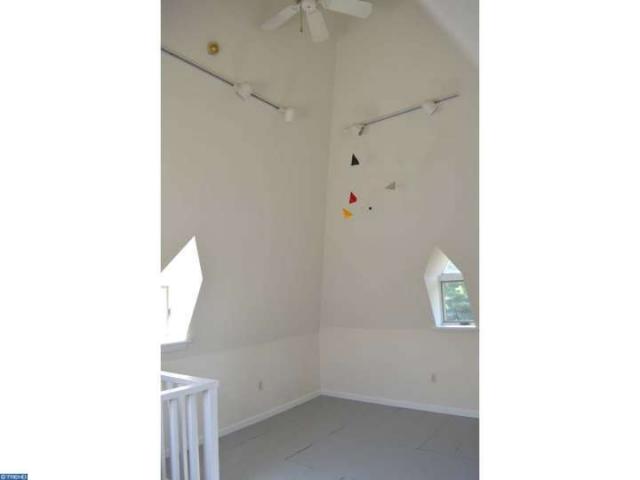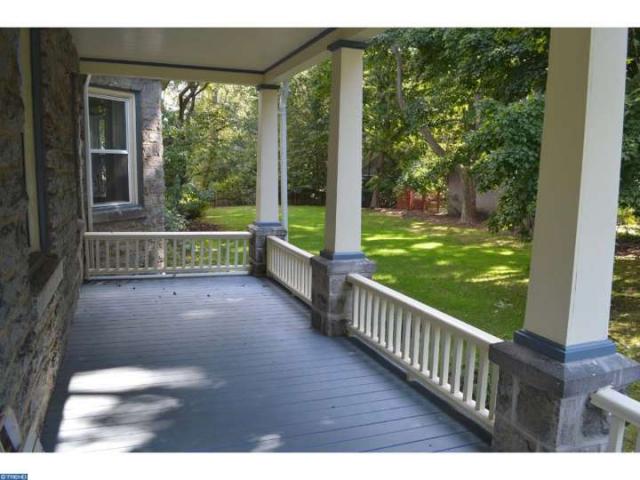 ---
519 Walnut Lane #3, Swarthmore, Pa. 19081 [Linda Heffernan | D. Patrick Welsh Real Estate]
---
---