The Gables Goes On the Market
The landmark University City B&B is being offered as a going business, an income property or one really huge mansion. Take your pick.
---
University City in the Gilded Age was Philadelphia's original streetcar suburb. And the people who could afford to build grand homes along the expanding trolley lines did so. One of the grandest of these homes, a landmark in the neighborhood, is now on the market, offering a rare opportunity for a would-be host, an investor or someone looking to live really large today.
The property in question is The Gables, a long-running Victorian bed and breakfast at 46th Street and Chester Avenue. Built in 1889, this home was enormous by the standards of the day and remains exceptionally large now. With 11 bedrooms, 10 bathrooms, generous spaces for relaxation and entertaining and a sizable lot surrounding it, this home offers multiple possibilities for a potential buyer.
The home retains all of its original Victorian splendor, with ten-and-a-half-foot-high ceilings on the main floor, original hardwood floors with inlaid details, elaborate wood trim and decorations, eight gas fireplaces and huge windows. There's even an original gas-and-electric combination light fixture in one of the bathrooms, a rare piece of period detail.
The main floor boasts two living rooms, a dining room and a kitchen with up-to-date appliances. The bedrooms on the upper floors also retain their original style, and the bathroom fixtures, while modern, keep true to the home's baroque elegance.
When this home was converted to a guest house, a bedroom, bathroom and library were added in its basement. These rooms are also decorated in the Victorian manner but have lower ceilings and recessed lighting.
The 1/3-acre lot is nicely landscaped and includes an 8-car paved parking lot. A buyer interested in maximum income can build additional units on the lot. As noted before, this property could remain in business as a guest house, be converted into upscale condominiums or apartments, or turned back into the single-family residence it was in the beginning.
It's located along SEPTA's Route 13 trolley line, which offers convenient access to the Penn campus and Center City, and is also close to the 49th Street station on the Media/Elwyn Regional Rail line and neighborhood shopping and restaurants on Baltimore Avenue.
THE FINE PRINT
BEDS: 11
BATHS: 9 full, 1 partial
SQUARE FEET: 7,605
SALE PRICE: $1,575,000
---
The Gables, 4520 Chester Ave., Philadelphia, Pa. 19143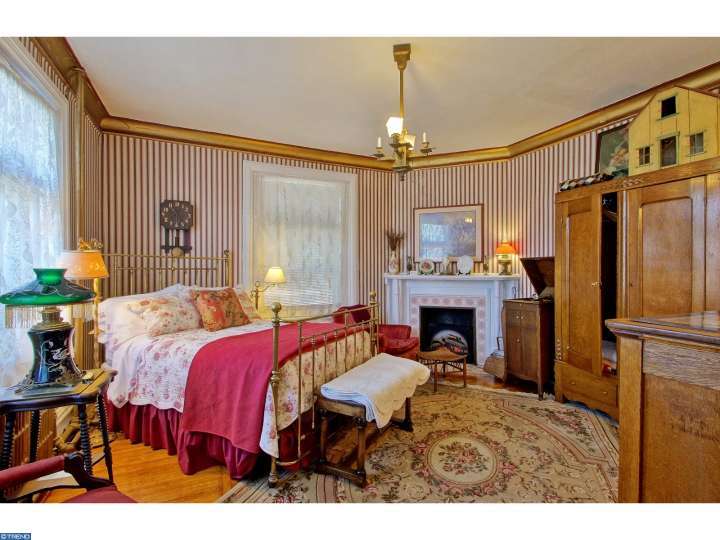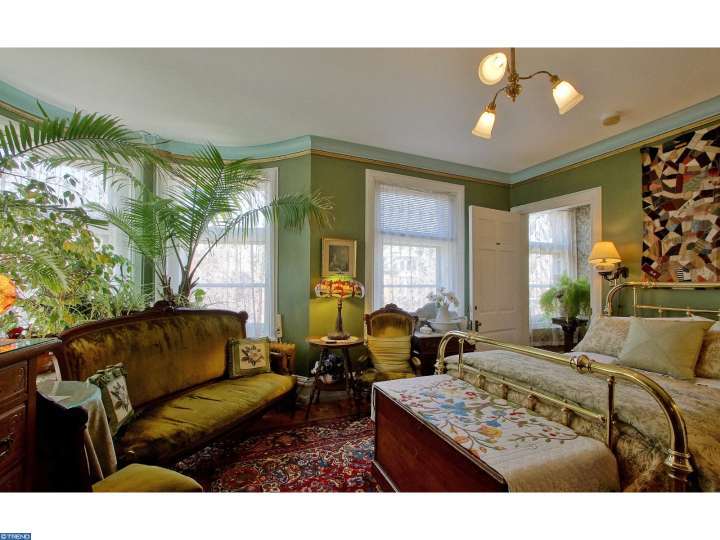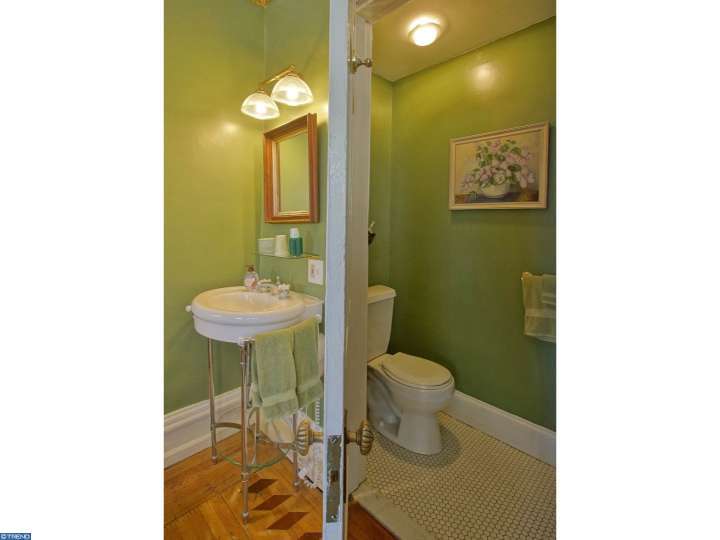 ---
4520 Chester Ave., Philadelphia, Pa. 19143: Residential Listing | Income Property Listing | Commercial Listing [Jeff "City" Block | BHHS Fox & Roach]
---
---