A Great Start for a Rookie Developer
Frank DiCianni decided to improve his neighborhood with his first project, a historically sensitive restoration on Pine Street.
---
It hasn't been all that long since Frank DiCianni graduated from Drexel University in 2012. But the 26-year-old has his sights set on becoming a serious player in the local development game. His first construction project has gotten him off to a good start down that path.
DiCianni, who lives in the Rittenhouse Square neighborhood, had been noting with some concern the condition of the former Rittenhouse Cleaners building at 1705 Pine Street.
"A dark cloud hung over that building for eight years," he said. After the cleaners shut down in 2007, the owner of the building and the business sold the building to a buyer from New York City.
From that point on, the building slowly deteriorated. And that worried DiCianni. One decaying building with boarded-up windows, he said, can set off "a chain reaction of not caring" among other property owners, and if the reaction goes on long enough, pretty soon an entire block becomes blighted.
So DiCianni decided he would launch his career as a developer by breaking the chain before another link could be added to it. That task began with his contacting the owner with an offer to take the building off his hands. The owner declined at first, but DiCianni persisted, and after about a year of negotiating, he finally bought the building.
"It worked out for both of us," he said. The owner had started a reconstruction project but didn't have the resources to finish it, so the sale let him off the hook and walk away with some cash. Meawhile, DiCianni could get on with his one-building neighborhood improvement project.
His company, the DiCianni Group, went about restoring the building with an eye on its past. While the building is not itself historically certified, it is located within the Rittenhouse-Fitler Historic District, so he consulted with the Philadelphia Historical Commission on how to restore it in a historically accurate manner.
The result of that process now sparkles on Pine Street. As before, the building has retail space on the street floor and apartments above. The two upstairs apartments have such traditional detailing as crown moldings and baseboards along with modern recessed lighting, bathroom fixtures and kitchens.
The construction is of high quality: the outside doors have two-and-a-half-inch solid wood cores, the floors of both apartments have sound barriers beneath them, and the second-floor ceiling is also insulated.
The idea is to make everyone who sees and uses this building feel a little better about the neighborhood, and even themselves. "My father always told me, 'Whenever you design something, you have to think how it affects people,'" he said.
The building now looks like a million bucks, and DiCianni spent almost that much on it. But most of the total represents the purchase price of $700,000; the reconstruction ran him only $190,000 ("I find the best price" was his response when asked how he managed to spend such a modest amount).
The street-level retail space's primary tenant is another Rittenhouse institiution: the framing shop formerly known as Taws — make that now known as "Formerly Taws." Owner Dov Leis explained that when he left the basement space at 16th and Locust streets where he had been operating, he had to dissolve the corporate entity that had held the Taws name for decades, but he wanted to signal continuity in his new location. Leis in turn subleases space to the Keystone Floor Works carpet and tile gallery.
While neither of the apartments have yet been leased, DiCianni said he has gotten a steady stream of visits from interested would-be tenants, many from out of town: "They've all been attorneys and doctors, and a lot of them are moving from Pittsburgh." A few New York transplants have also checked out the apartments, he said.
As befits a recent graduate, DiCianni started small, but he has big dreams. "My goal for my company is to work my way up to a high-rise in Rittenhouse," he said.
That may take a while, because of both the experience he intends to gain along the way and the relative dearth of parcels suitable for high-rise construction in the immediate area. But if this is any guide, when the time comes for him to build that high-rise, it will be a beauty.
---
Inside 1705 Pine St.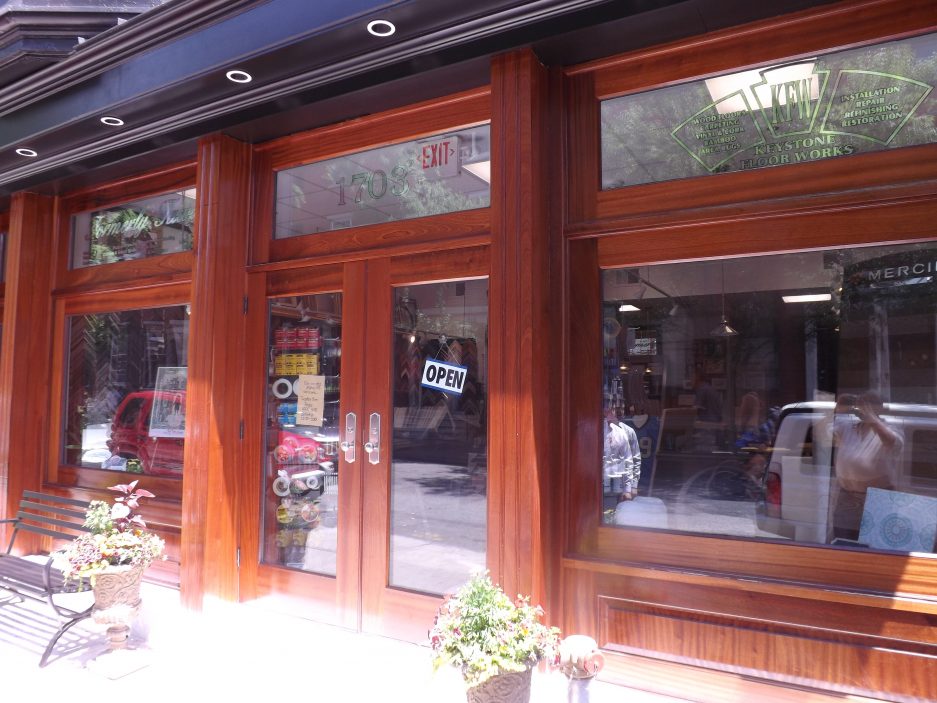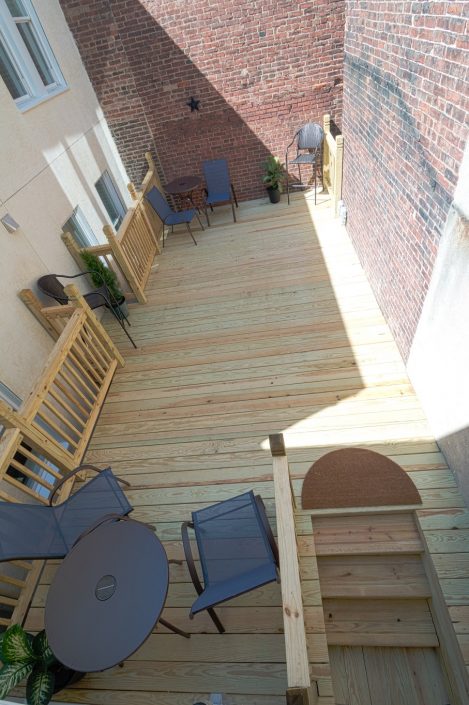 ---
Follow Sandy Smith on Twitter.
[Updated June 3, 5:15 p.m., to correct purchase price.]
---
---