Before and After: Pipeline Philly Transformed Into Hollywood Movie Set
The local co-working space temporarily became a Silicon Valley-like start-up for the film Equity, starring Alysia Reiner from Orange Is The New Black
---
Pipeline Philly, the shared co-working space across from City Hall that hosted some of sister blog Citified's first Candidate Conversations, got a temporary makeover this past summer when the film project Equity, a female-driven drama about the inner workings of Wall Street, took over to shoot some of its scenes at the offices.
Oh, and in case you were wondering how this may have gone over your head, our sister blog Be Well Philly first reported Orange is the New Black star Alysia Reiner was spotted in town, though very few were aware as to the reason. Soon, however, it became clear Reiner's production company, Broad Street Pictures, which she heads with Haverford-native Sarah Megan Thomas, was shooting parts of Equity in Philadelphia.
Equity is being billed as "the first female-driven Wall Street film," according to its blurb on IMDb. The film, which also stars James Purefoy and Sophie von Haselberg (Bette Midler's daughter), "follows a senior investment banker who is threatened by a financial scandal and must untangle a web of corruption." Intrigued? Yeah, so are we.
It's not our usual splendiferous interiors feature, but it's pretty interesting to see a local space like Pipeline Philly, a cool office atmosphere in its own right located inside the historic Graham Building, transformed into a make-believe "Silicon Valley-like startup" called Catchet. According to a film spokesperson, that whole process, headed by Equity production designer Diane Lederman and props master Daniel Gee, took about six hours. "Together with the rest of our spectacular Philly based crew, they spent the wee hours of the morning replacing everything at Pipeline with custom made signs, San Francisco memorabilia, and "Cachet" logo branded items," said the spokesperson. We've got the before photos of Pipeline on the regular, followed by after shots of the space during principal photography. Man, does it take a lot of people and stuff to produce a film!
The production team made appearances in Philly throughout the season, most notably at Talulah's Garden (Ticket has the scoop) and Philadelphia magazine's Best of Philly Soirée.
The film is directed by Meera Menon and is expected to open in time for the Sundance Film Festival in 2016.
Photos below. (Note: the third gallery contains photos provided by Perry Bindelglass for Broad Street Pictures.)
Photos courtesy of Pipeline Philadelphia Coworking Space.
---
After: Equity film set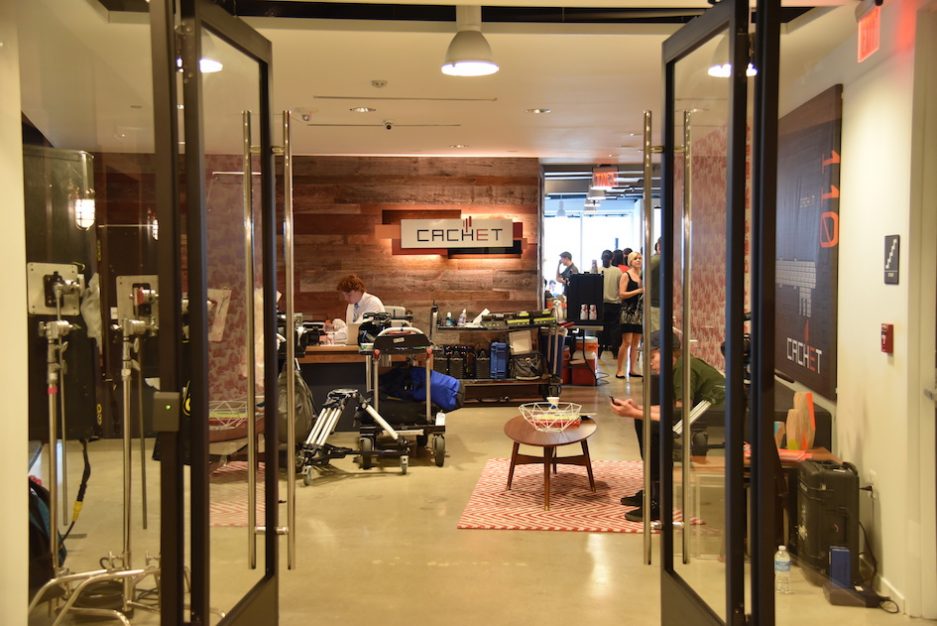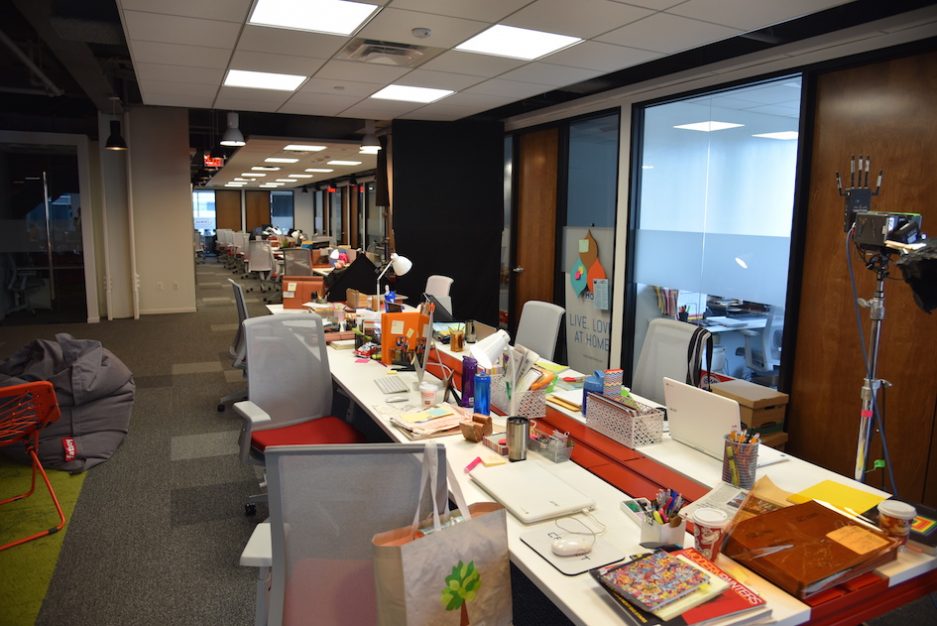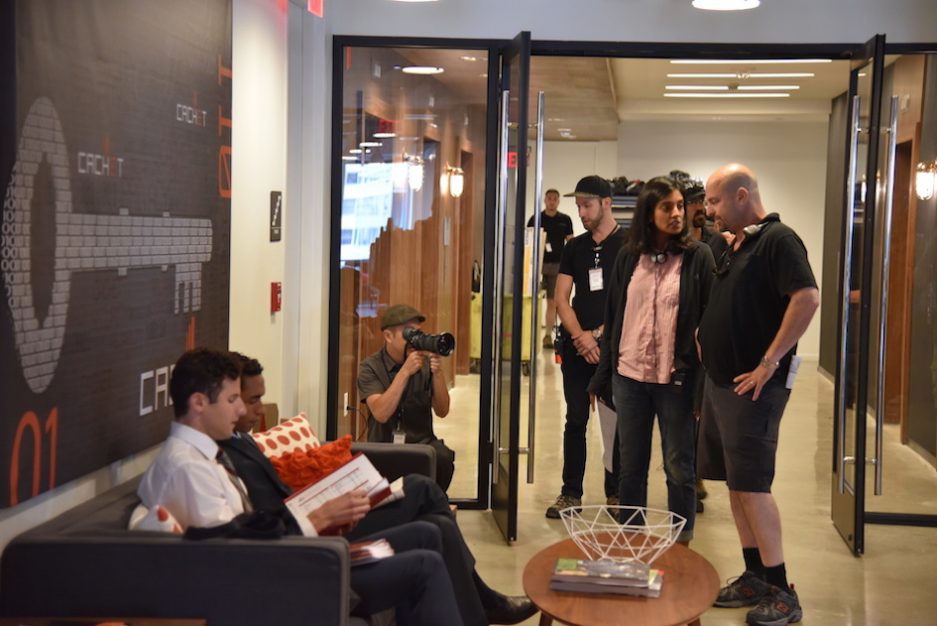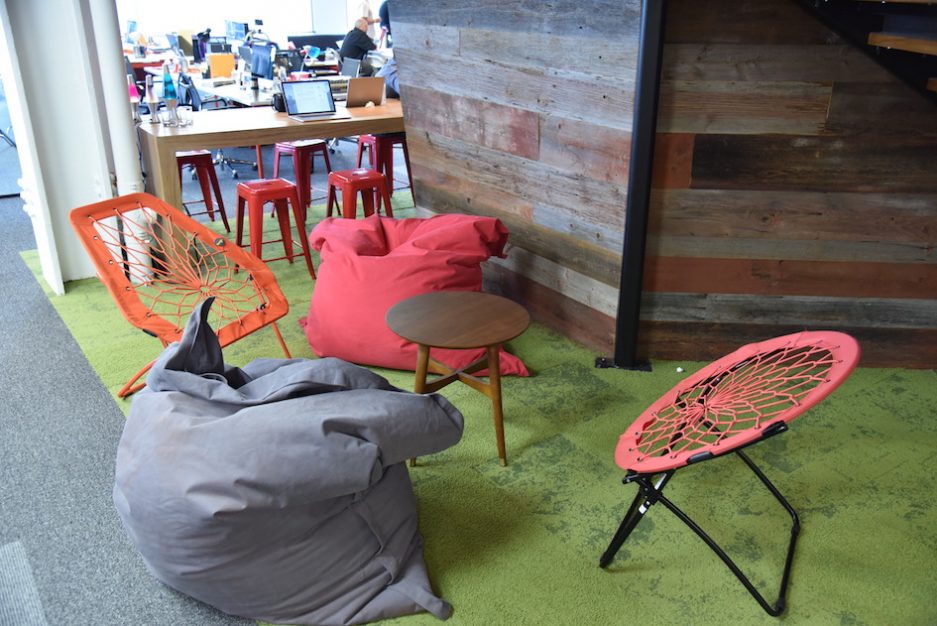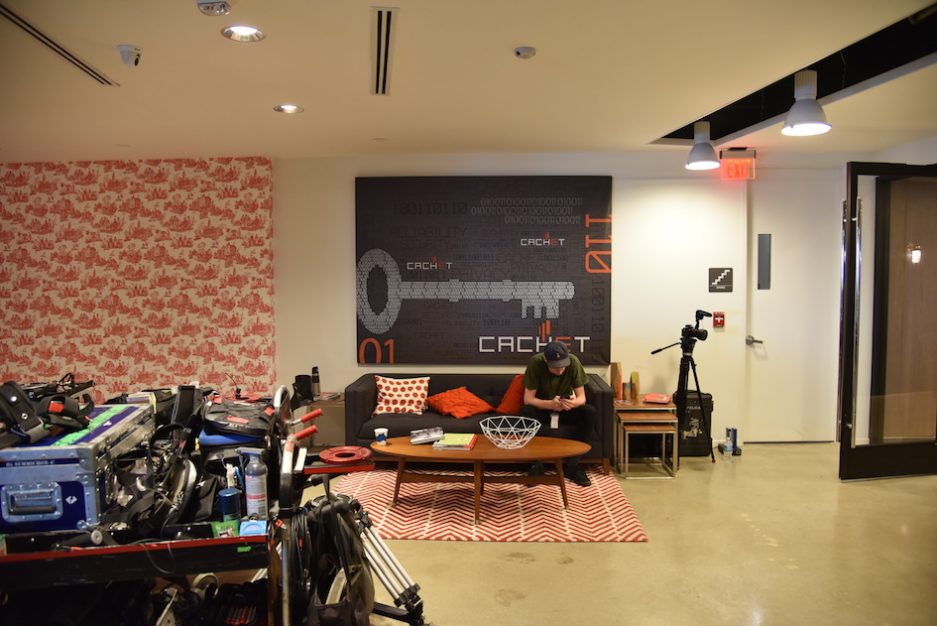 ---
Photos courtesy of Pipeline Philadelphia Coworking Space.
---
After (pt. II): Equity movie set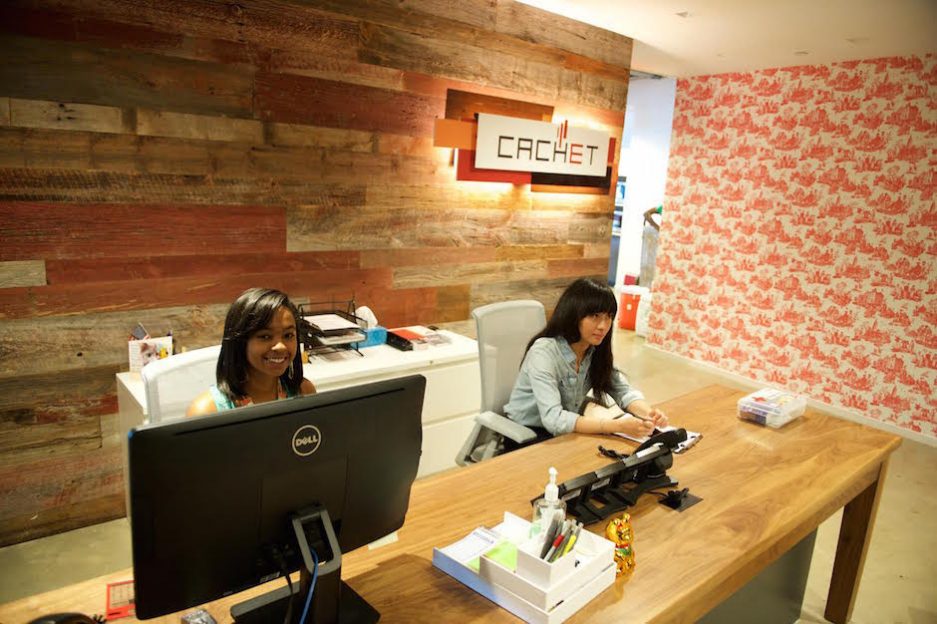 ---
Photos courtesy of Perry Bindelglass for Broad Street Pictures.
This post has been updated to include the team behind Pipeline Philly's transformation and the amount of time it took.
---