City House of the Week: Former George Woodward Home on West Allens Lane
Check out that wood-burning fireplace in the living room!
---
Oftentimes, when people are looking for a spacious home with multiple levels of landscaped outdoor spaces and a carriage house, they head out to Bucks or Chester County–especially if they're looking for something that possibly dates back to the 1880s. Today we're here to tell you that you don't even have to leave the city to get everything you desire.
This 7,000-square-foot home in West Mount Airy will surprise you at every turn. For one, owners Elliot and Verley Platt, who purchased the property in 1976, confirmed that it was formerly owned by Dr. George Woodward's company up until the 1950s. You know him as the guy who, along with Henry Howard Houston, basically shaped the architectural and cultural fabric of Chestnut Hill and northwest Philadelphia. Even more interesting is that the Platt's had heard, but can't quite confirm, that parts of the home date back to the 1880s and that it was later added on to by noted architect H. Louis Duhring, who can be credited with some serious gems over his career and did extensive work for Woodward in Chestnut Hill.
Call it folklore, if you'd like. We'll just call it amazing.
The inside of the home is filled with pleasant spaces, each with their own signature flare. Verley said that people simply say "Wow!" when they walk into the living room and see the huge walk in stone fireplace that works like a charm. In fact, there are three original wood burning fireplaces in the home, including one in the master bedroom.
Another wonderful amenity to the home is that it's awash in natural sunlight at all times of day. Many of the rooms have two exposures, including what amounts to a wall of windows in one of the offices (of which there are two) and even the laundry room. The master bedroom and living room have three exposures. "We never use light in the day time," said Verley. Though not pictured, there is a skylight at the top of the staircase and the top floor, possibly former servant's quarters, is two rooms separated by frosted glass to give each space privacy as well as a second exposure to light.
Another unique feature to the home is the original built-in storage–especially pertaining to a specific use. For example, the closet to the right of the walk-in fireplace is a storage space for wood with a copper-lined floor. The Butler's pantry, which has a beautiful hand carved oak washboard with drain, has a built-in China closet with long, skinny drawers for table linens and trays.
The outside space is a real showstopper. There are two flagstone patios and Elliot said that he likes to sit outside and take in the scenery: "It sounds odd, but I'm amazed by how many different shades of green you see." The multi-level yard surrounded by the original stone fence makes the property feel more like a private enclave.
To top it all off, there is a one-car garage with above carriage house. Zoned for residential use, it contains its own kitchen, living/dining room on the first floor and a bedroom, bathroom, laundry room and office on the second. The Platt's have rented it out since the late-70's and, man, does it seem like the perfect place to make some dough during the Pope's visit in the fall (just sayin'). An in-law suite could work, too.
THE FINE PRINT:
Beds: 5
Baths: 3.1
Square Feet: Approximately 7,000
Price: $1.195 million
Additional Info: Shown by appointment only. Call Elliot Platt at 215-247-3017 or email info@537allenslane.com.
* This post has been updated to reflect that the home wasn't the former residence of Dr. George Woodward, rather it was owned by Woodward's company.
---
537 West Allens Lane, Philadelphia, PA 19119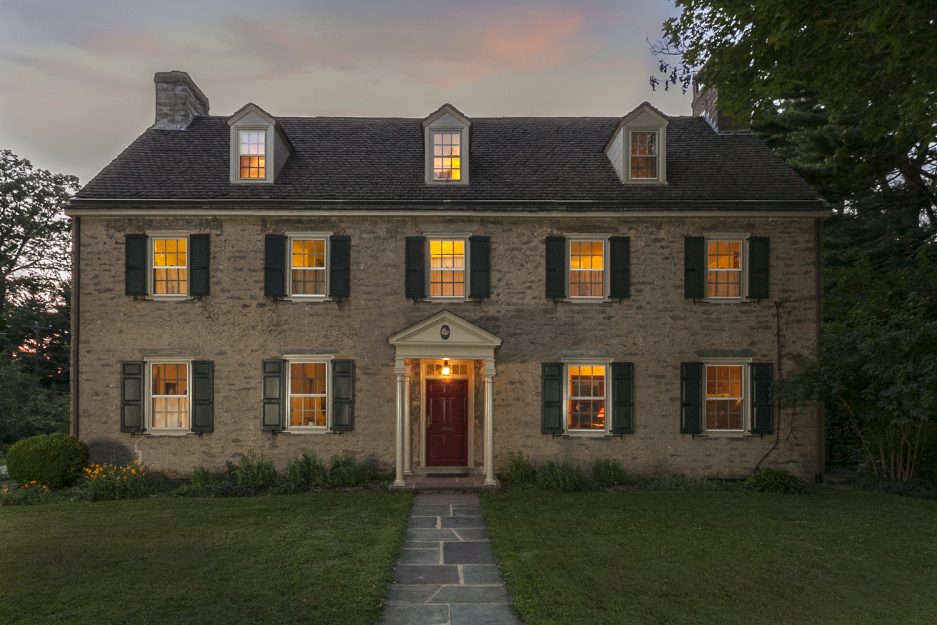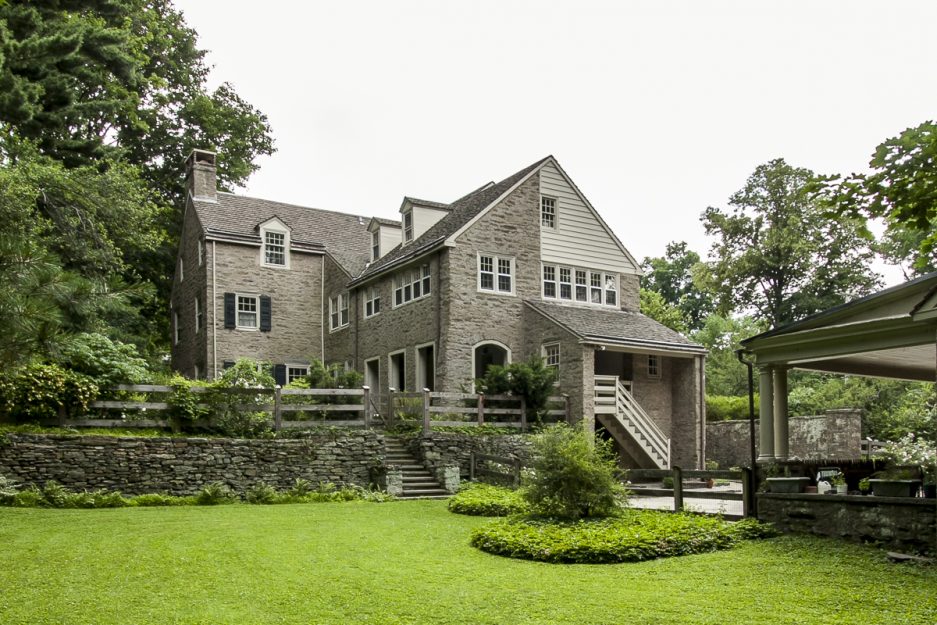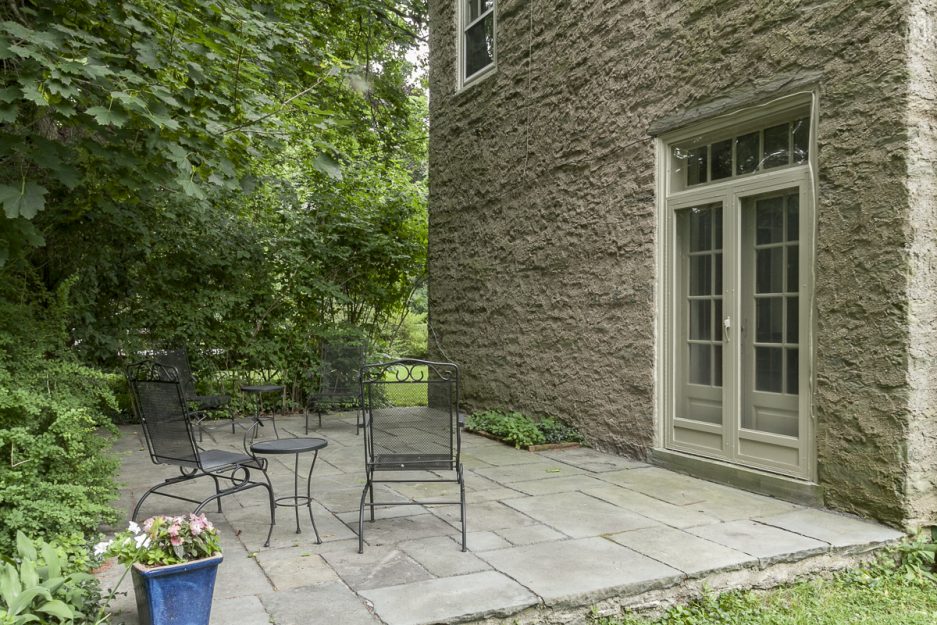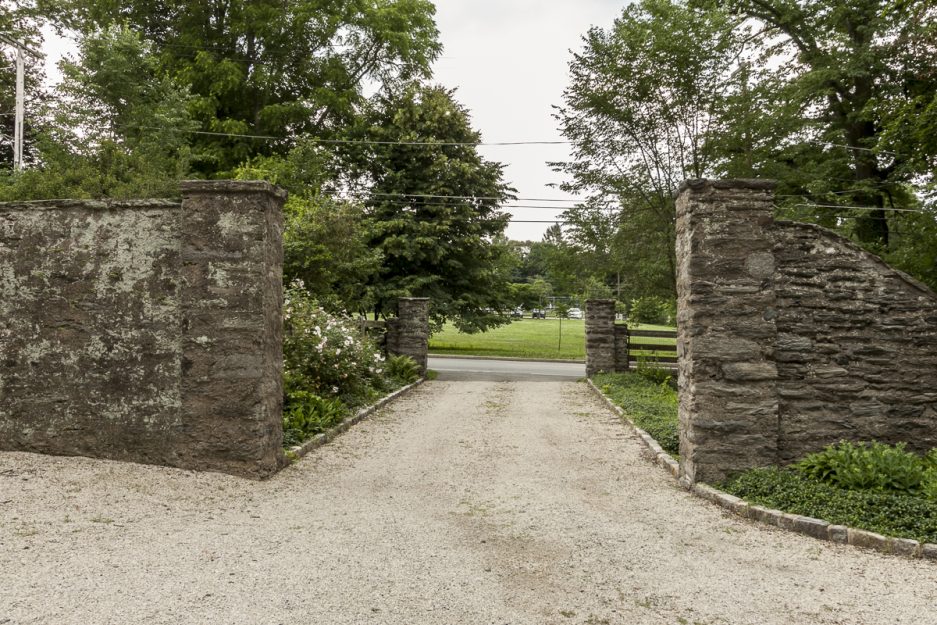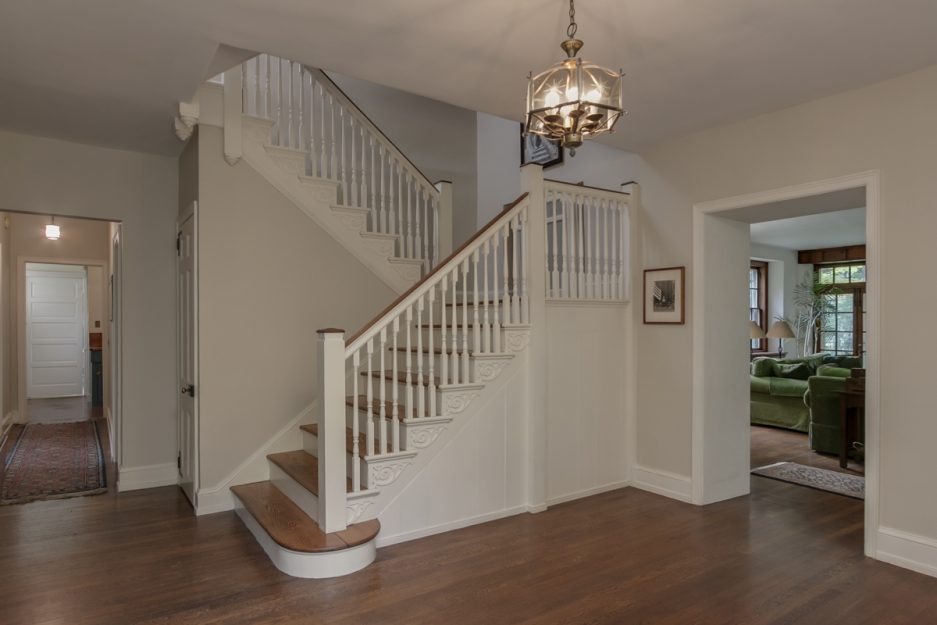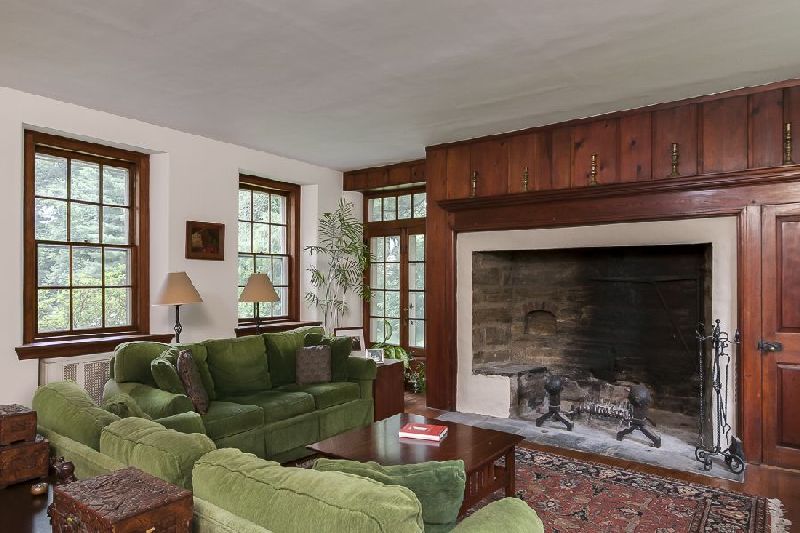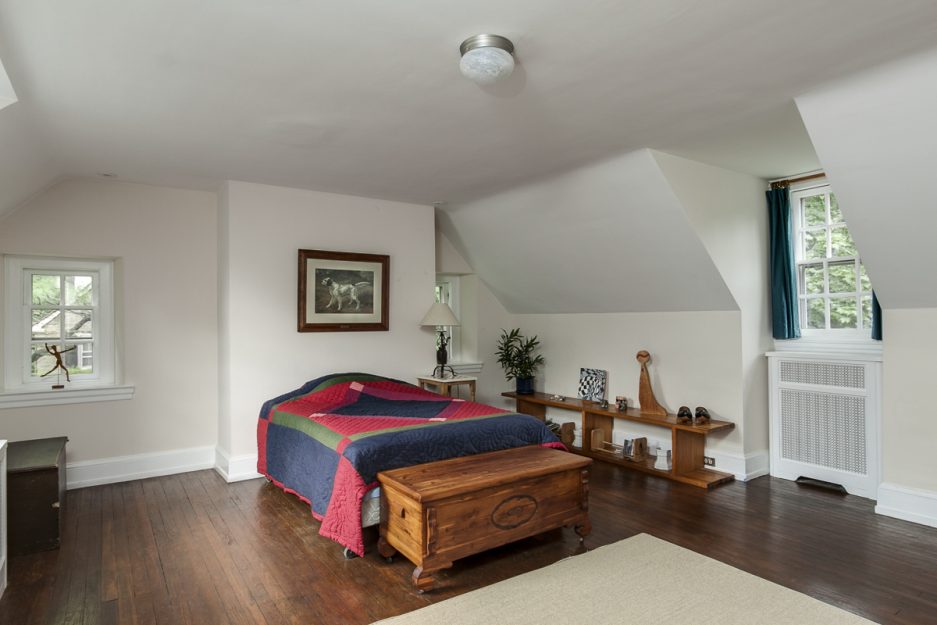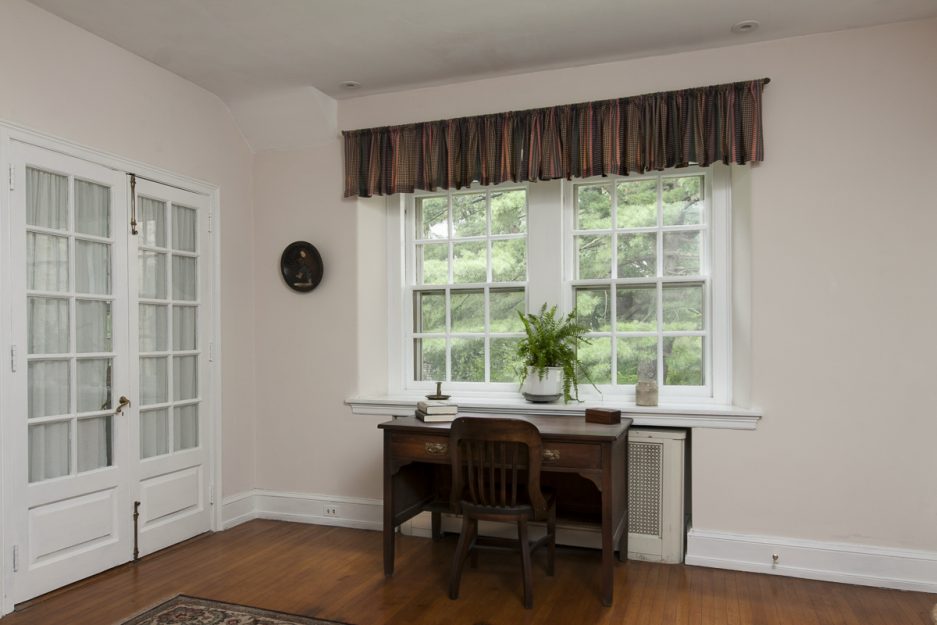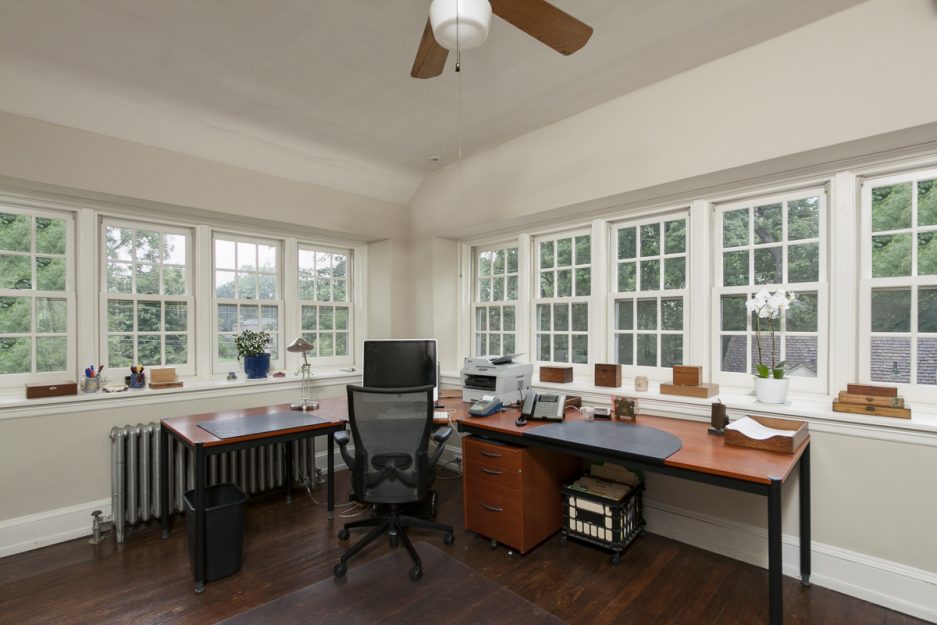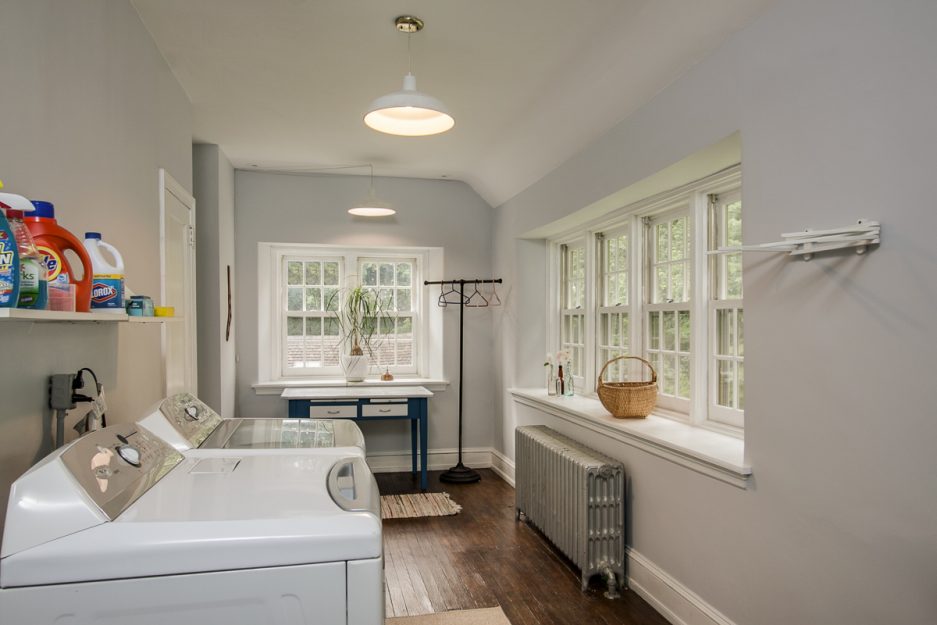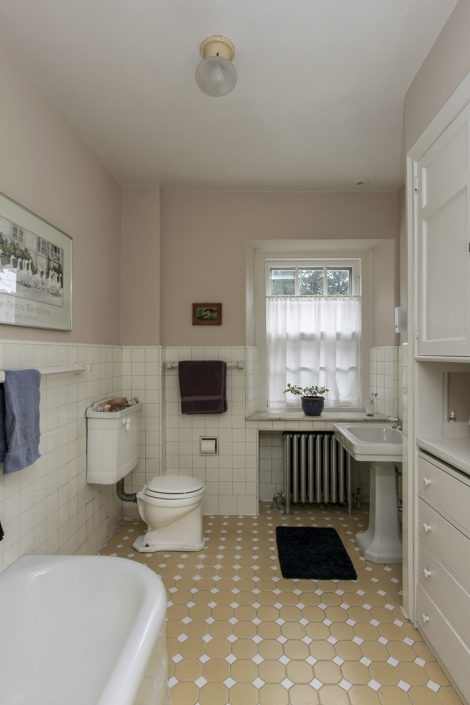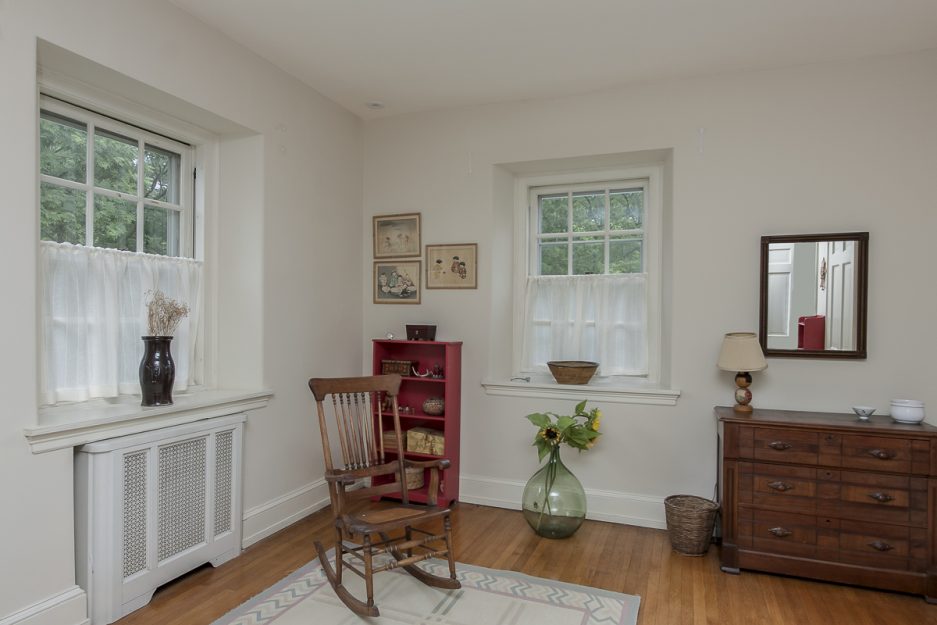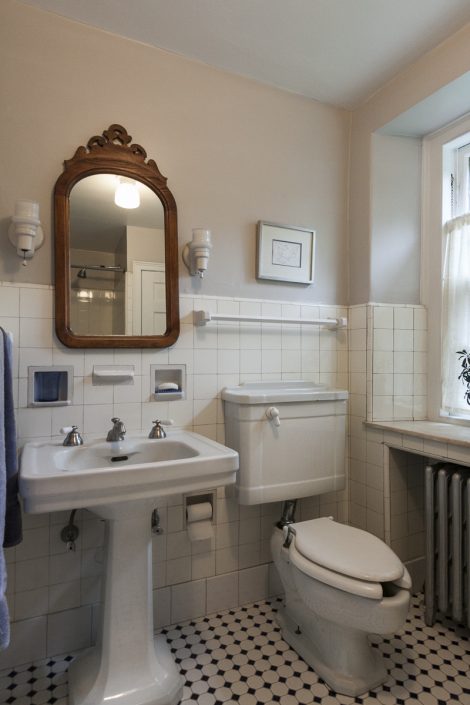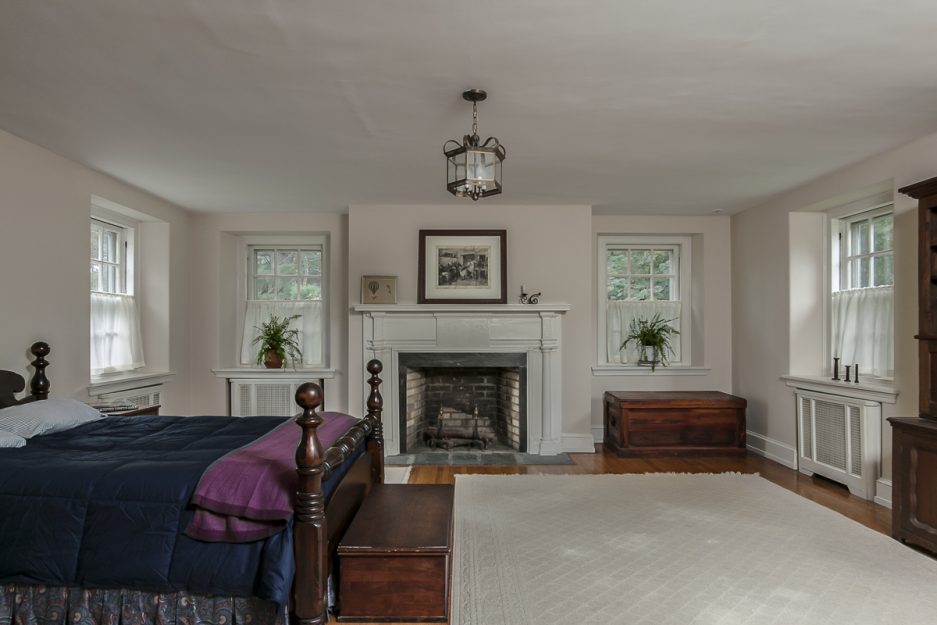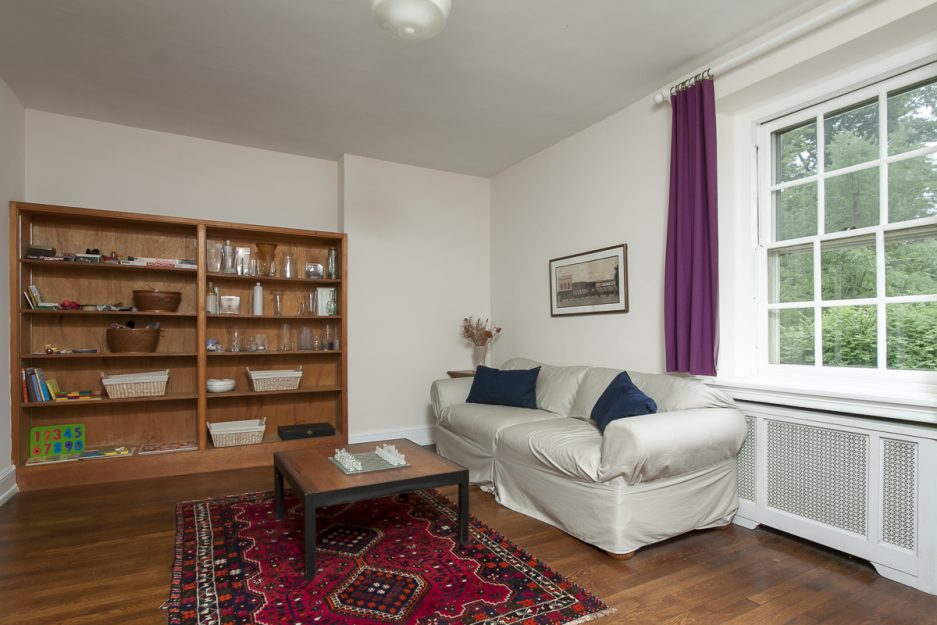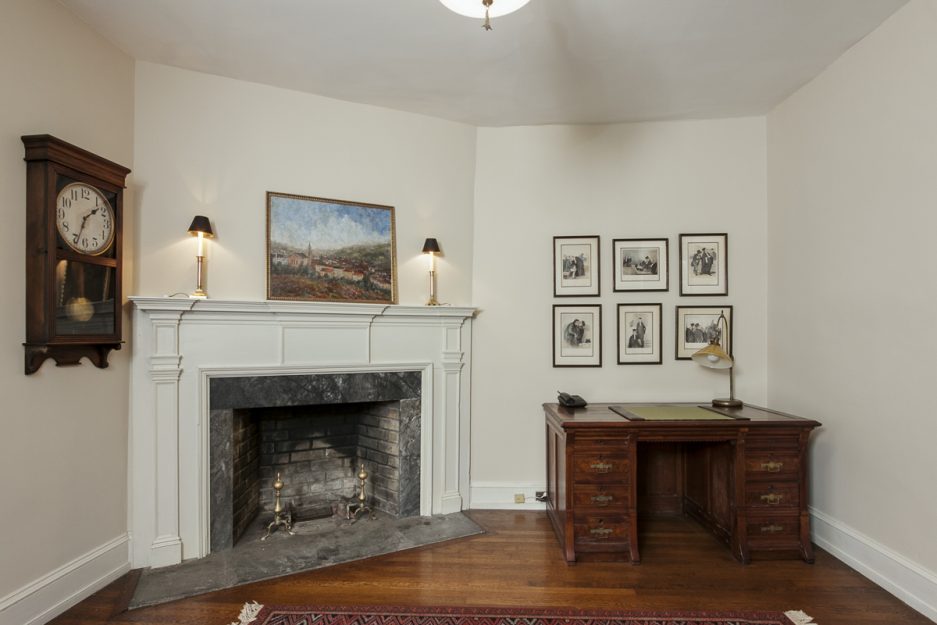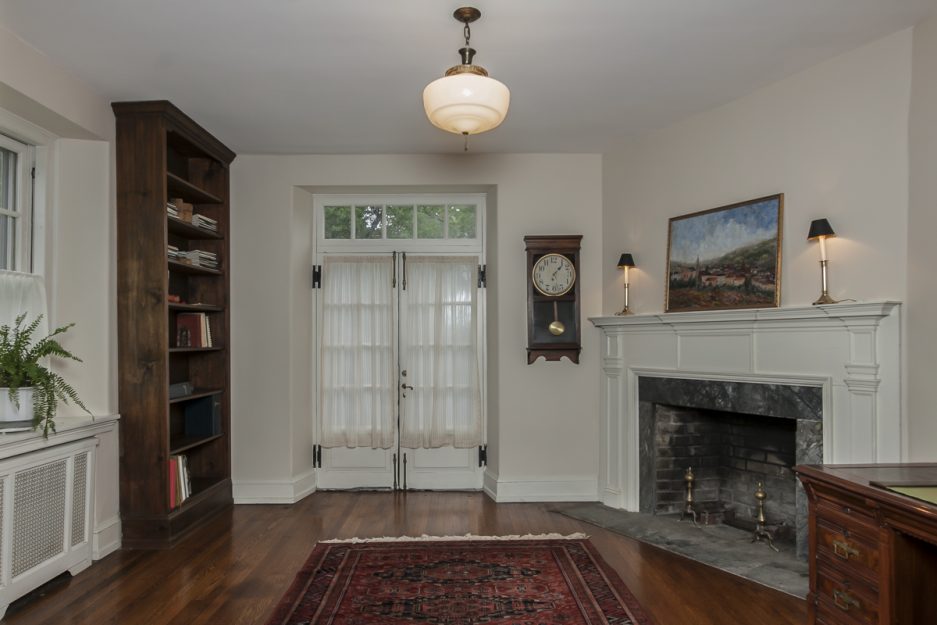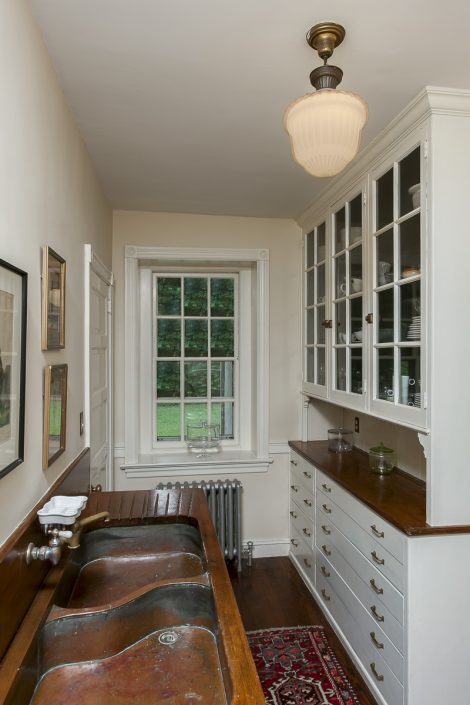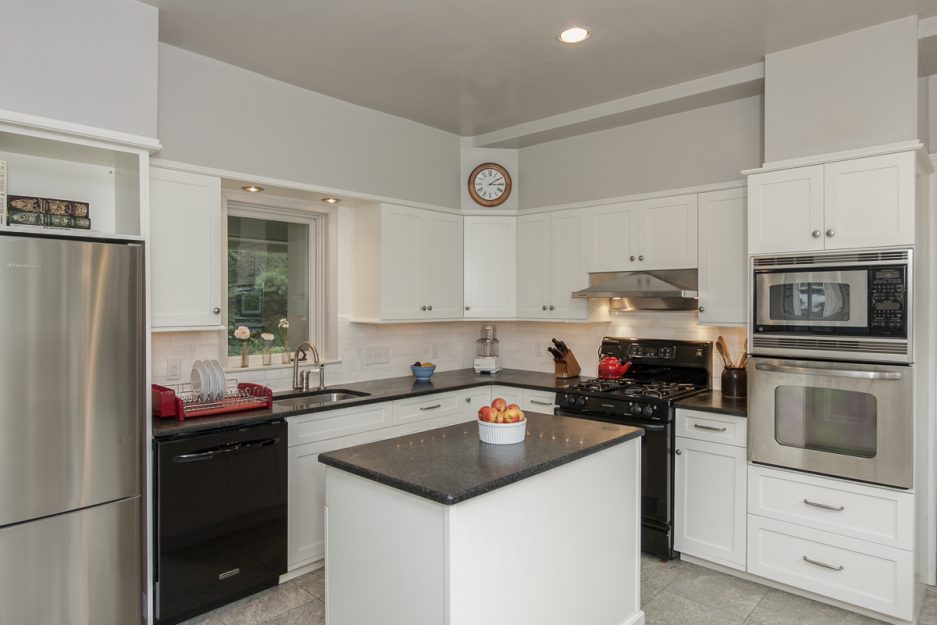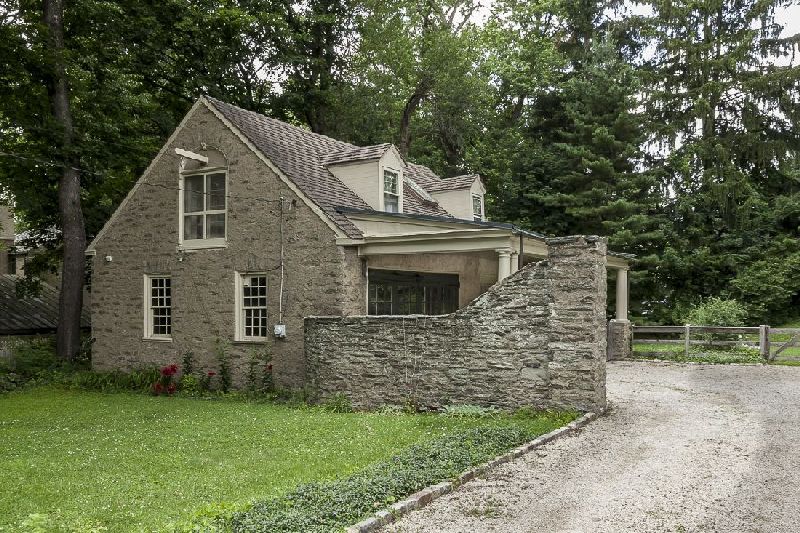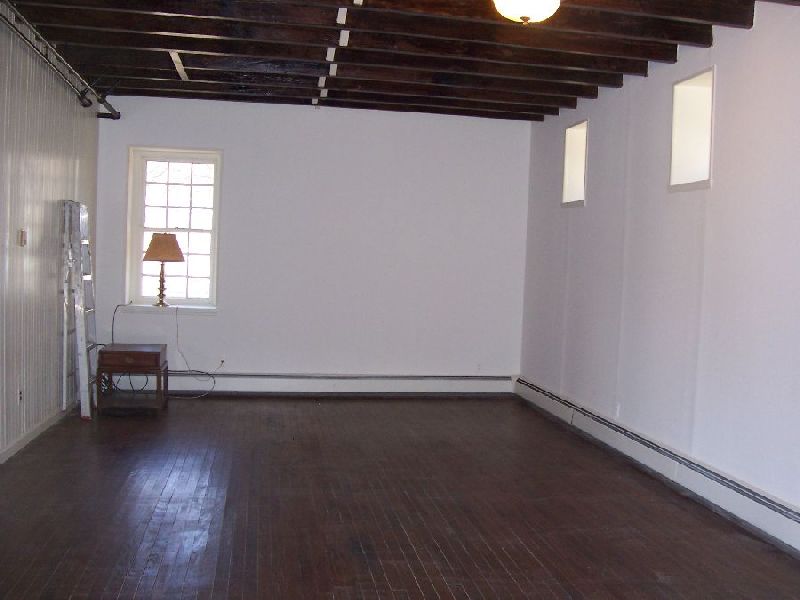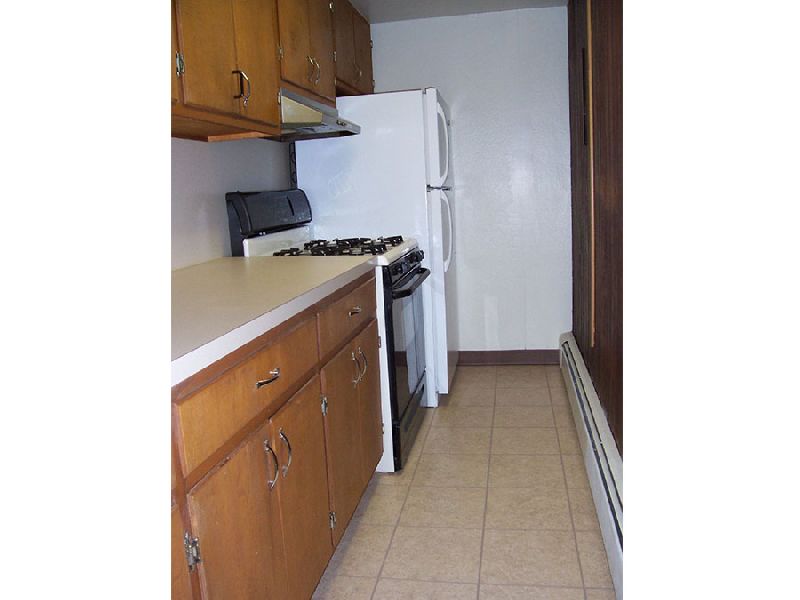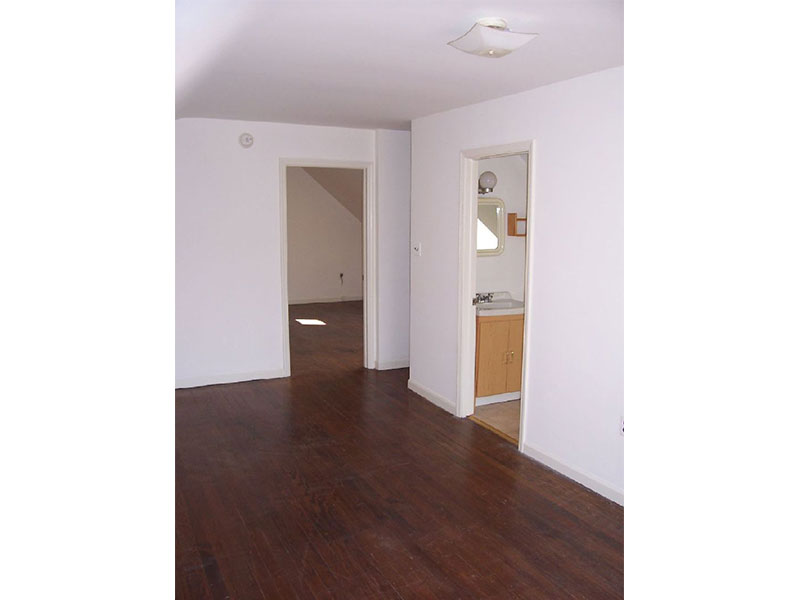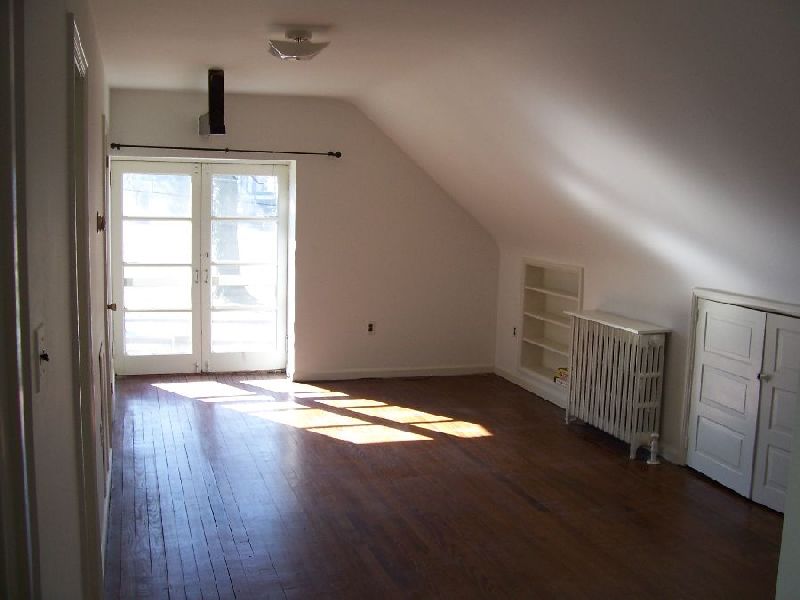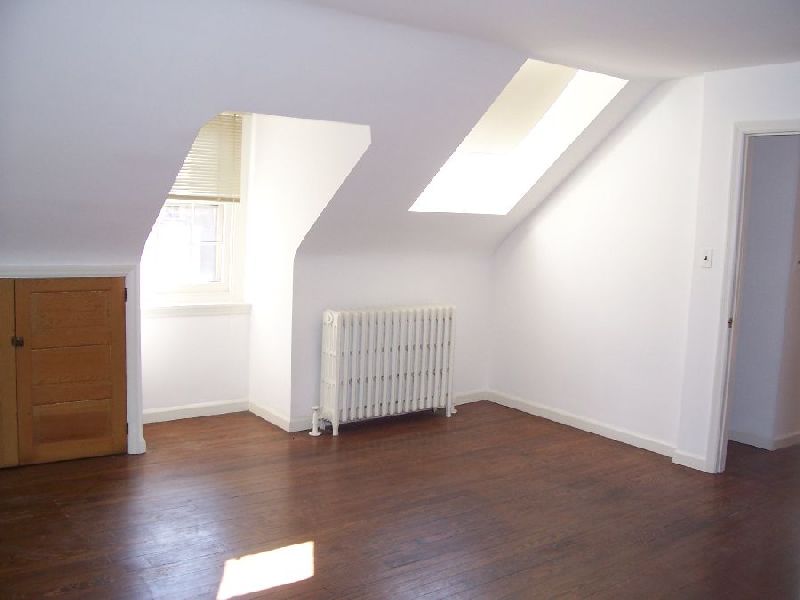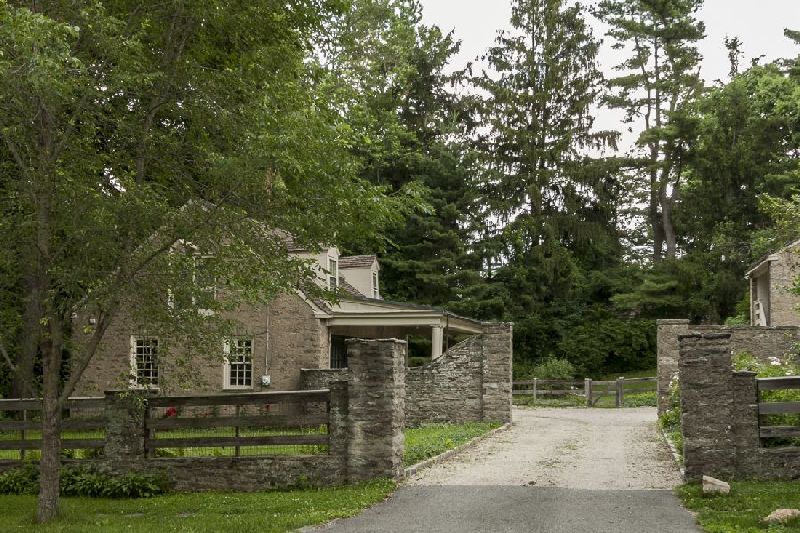 ---
•
537 West Allens Lane, Philadelphia, PA 19119
[For Sale by Owner]
---