Rex Avenue Arts & Crafts Residence By H. Louis Duhring
This 10,000-square-foot property mixes Italianate summer house with 19th-century starchitect.
---
In 1893, even prior to attending architecture school at Penn, Philadelphia architect H. Louis Duhring worked for one of the more notable architects of his day, Frank Furness (as in Frank Furness who designed Hockley Row, the Baldwin School, and Furness Library), etc.
Duhring must have learned something during his time with Furness because in 1897 he became the first recipient of the Stewardson Traveling Scholarship. The award granted him time in Venice, Italy, where he did extensive sketching. (His drawings from this time period would be used to rebuild the bell tower at St. Mark's Square after it collapsed in 1902.)
When Duhring returned to Philadelphia in 1898, he started his own firm, and then entered a collaboration with R. Brognard Okie and Carl A. Ziegler under the name of Duhring, Okie & Ziegler. Eventually, Okie and Ziegler left, but in the firm's early years, they focused on residential development, so that by 1910, Duhring was designing homes for Dr. George Woodward, the developer of St. Martins and Chestnut Hill in Philadelphia. (More Duhring info here.)
Duhring played a partial role in the design of this home on Rex Avenue, which he once owned. The front portion of the house is in the 1860s Victorian Italianate "summer" house style, but Duhring designed a four-story wing in the Arts and Crafts style when he was the homeowner. His addition makes the property viable for more than one use: single-family home, multi-unit building or subdivision for new single-family dwellings.
At this time, the interior is divided into a main residence and two apartments with full kitchens.
In the main residence, hardwood floors can be found in all the entertaining rooms, among them the formal dining room, which has three sets of French doors leading to outdoors gardens, terraces and porches, and the library/music room, which features a stone fireplace, beamed ceiling and a wall of bookshelves with glass doors. The kitchen boasts wooden cabinets and a separate laundry room.
A skylit stairwell leads to the second floor where the first bedroom has a balcony overlooking the atrium and skylight, the second bedroom has a fireplace with a connecting door to an office with floor-to-ceiling closets, and the master bedrooms includes a walk-in closet, built-in bookshelves, and a bathroom with a built-in closet, which has its private entrance from the bedroom. The third floor has another bedroom or office, which in turn connects to the storage hall. There are 4 additional bedrooms throughout the center hall.
THE FINE PRINT
Beds: 9
Baths: 5 full, 2 half
Square feet: 9,864
Price: $1.75 million
---
208-210 Rex Avenue, Philadelphia, PA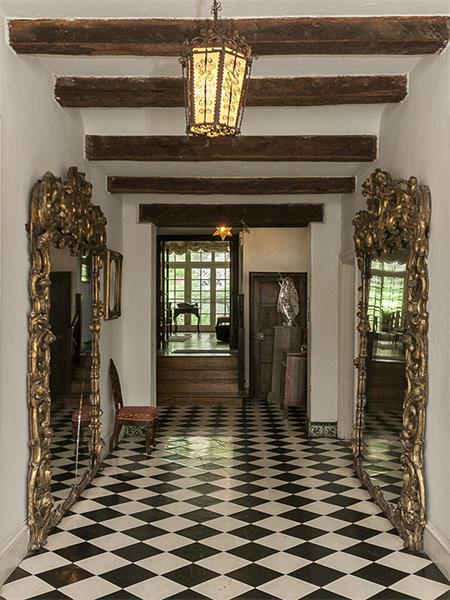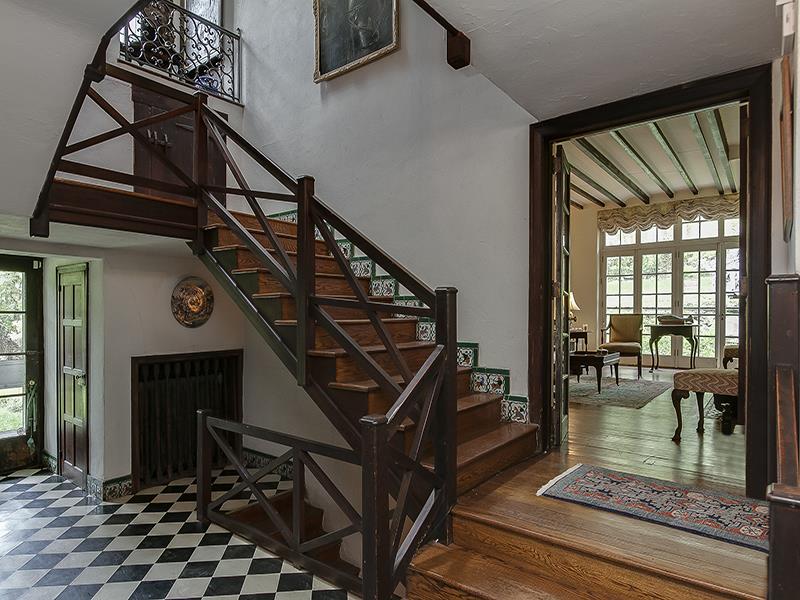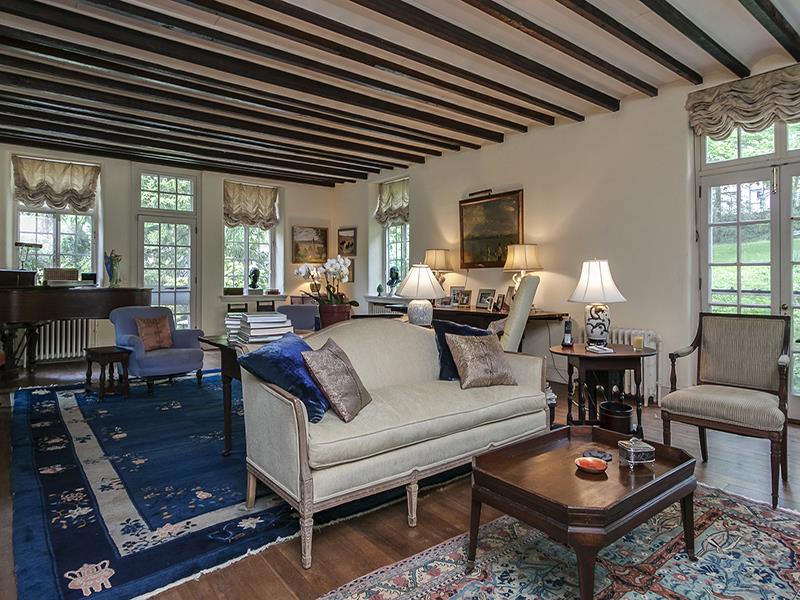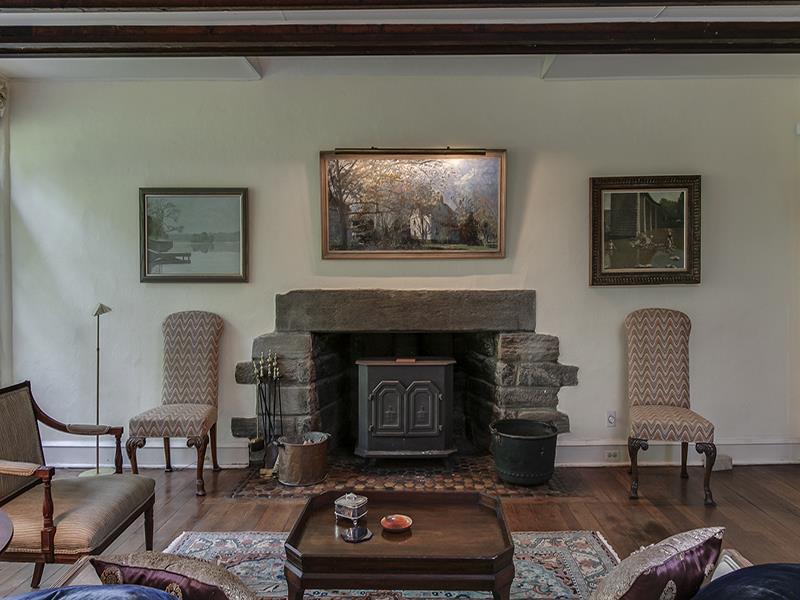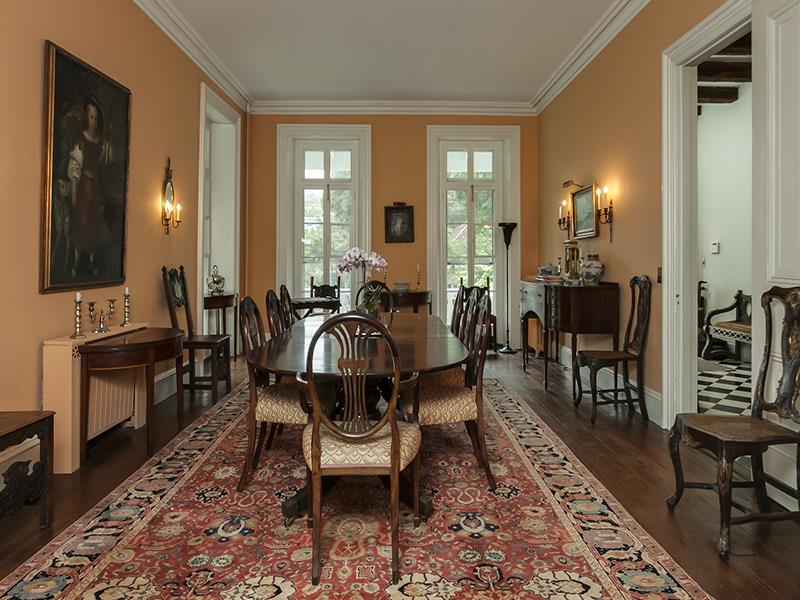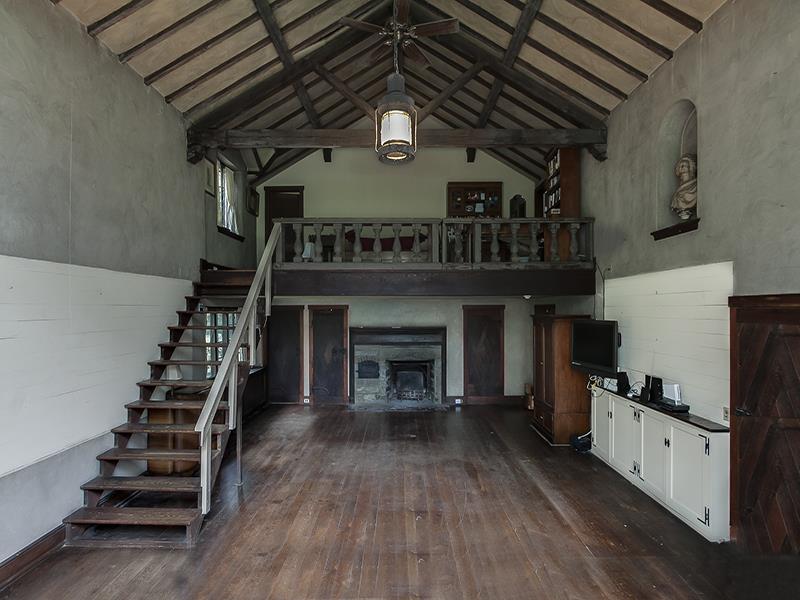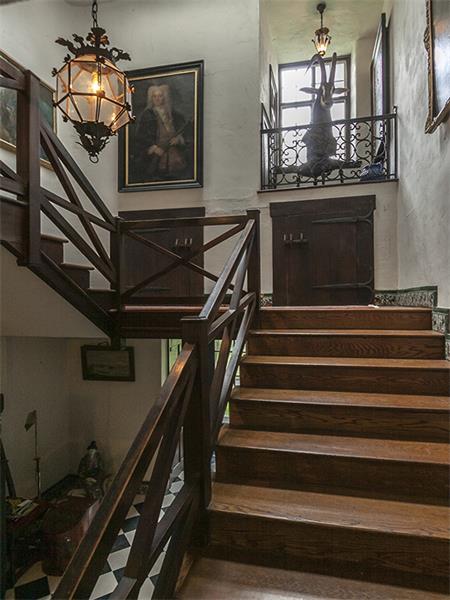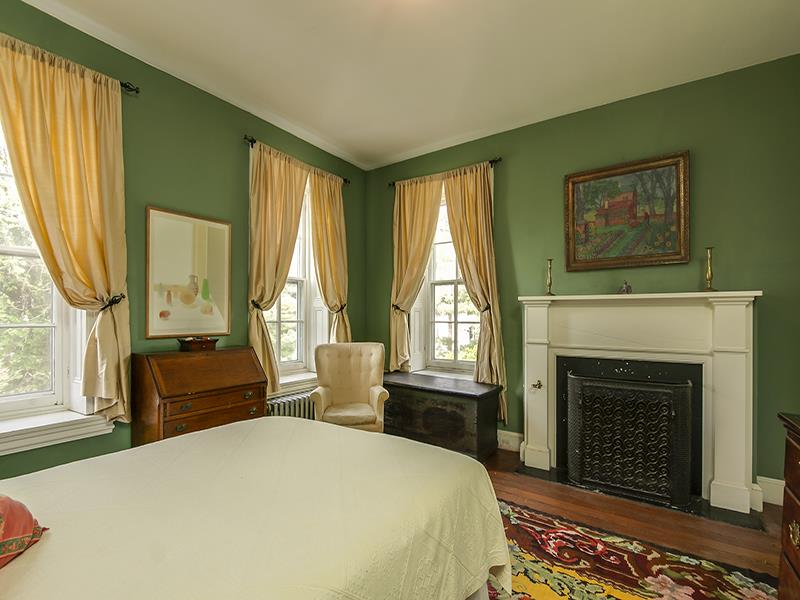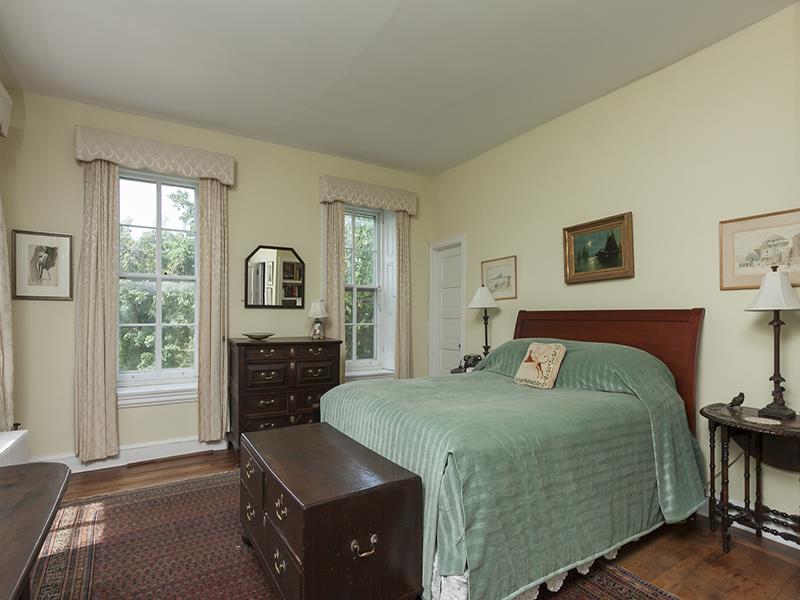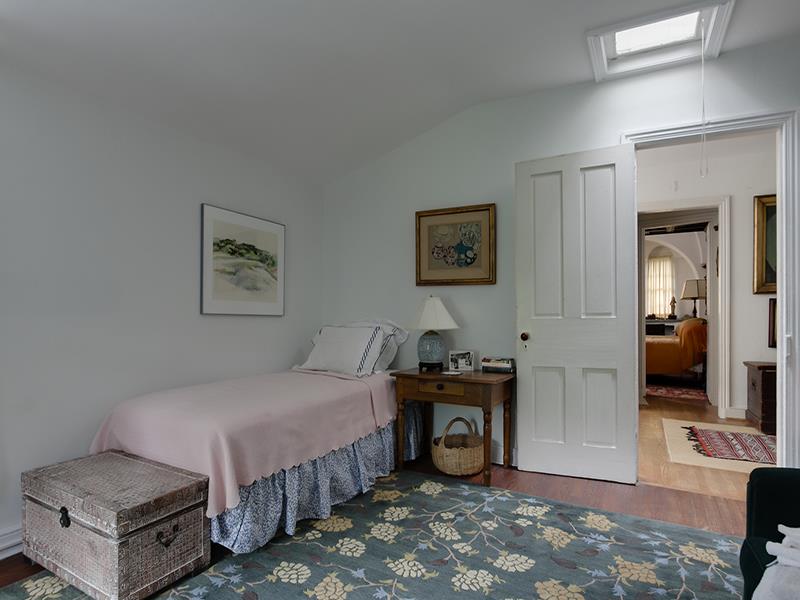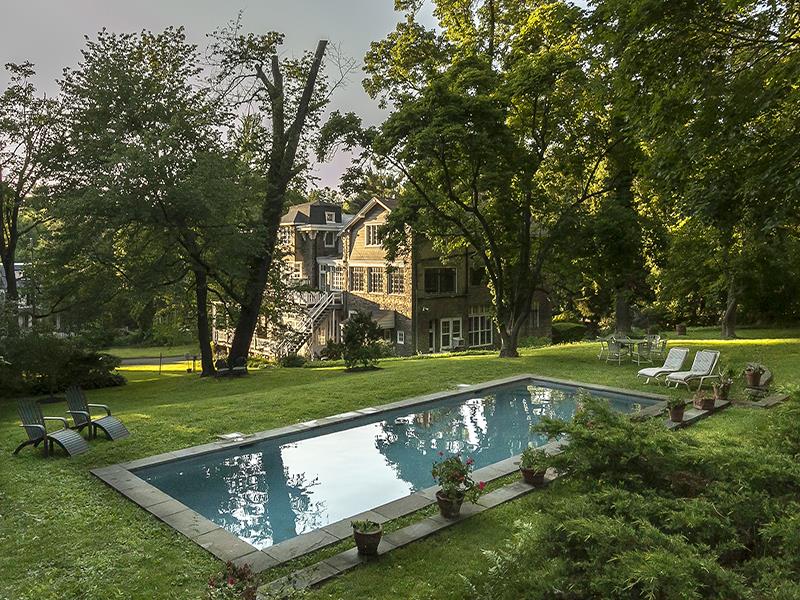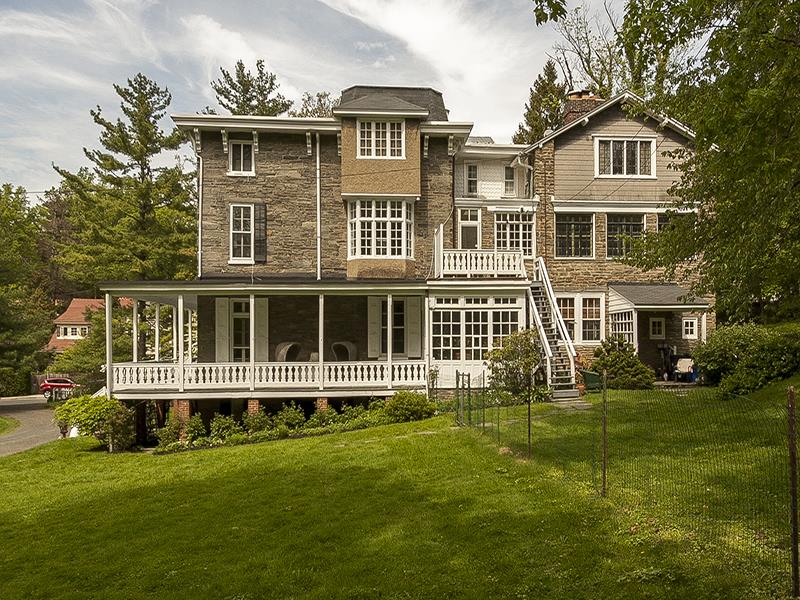 ---
Listing: 208-10 Rex Avenue, Philadelphia, PA, 19118 [Kurfiss Sotheby]
---