Jaw Dropper of the Week: Mid-Century Vision By Irwin Stein For $599,000
Plus, select furnishings will be up for sale!
---
"There are only two other homes with this distinctive roof line. Stein also favored built-in cove lighting, low-rise open staircases and built-in sofas," writes Bobbie Ann Tilkens-Fisher, owner of this amazing home in Wallingford, Delaware County.
And she would know wouldn't she? Because aside from being the owner, Tilkens-Fisher is the founder of At Home Modern, a mid-century consulting business. And the Stein she's referring to? None other than Irwin Stein, the modern architect with ties to Oscar Stonorov and Frank Weise, and who was "less a single-minded titan like Louis Kahn and more a flexible but visionary pragmatist who got things done," according to Liz Spikol.
But let's get right to it.
The living room has soaring 24-foot ceilings, which considering the floor-to-ceiling glass wall sounds like it makes for a mighty sunny room. (Incidentally, the owner says one of the best things about the home is "the way light moves around the house over the course of the day.") There's a built-in sofa here too, while the den offers built-in bookcases and wet bar.
An open staircase with custom iron railings, cat walk, and a bookshelf leads to the second story, where the master bedroom, a hardwood-floored room with a wood fireplace and clerestory windows, has a sitting room and Juliet balcony overlooking the living room. The second bedroom also has a balcony. Meanwhile, the former dental office comes with a built-in desk and yellow sofa, and is comprised of four rooms, two closets, and a powder room.
THE FINE PRINT
Beds: 4
Baths: 3
Square feet: 3,200
Price: $599,000
Additional Info: 3-sided fireplaces, cove lighting, two patios
---
2 S Providence Rd, Wallingford, PA, 19086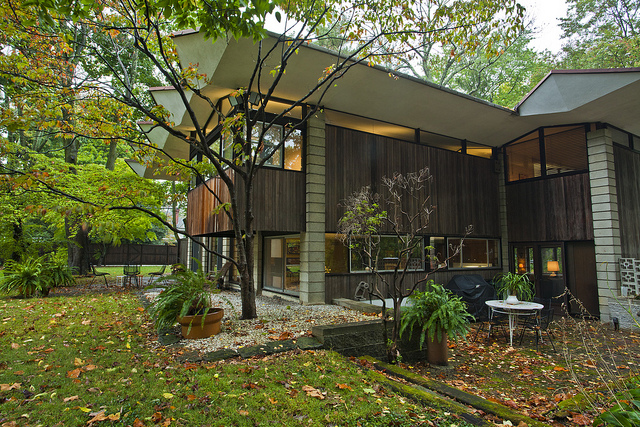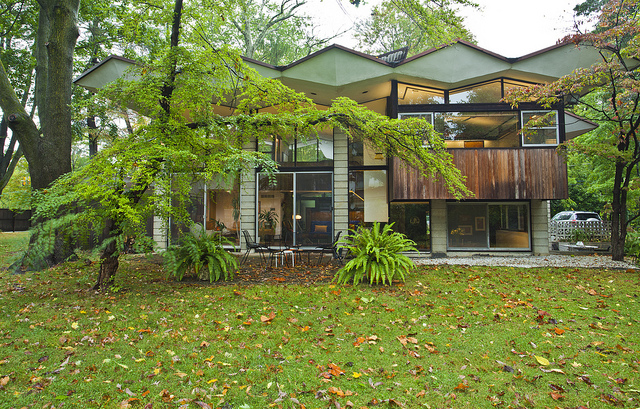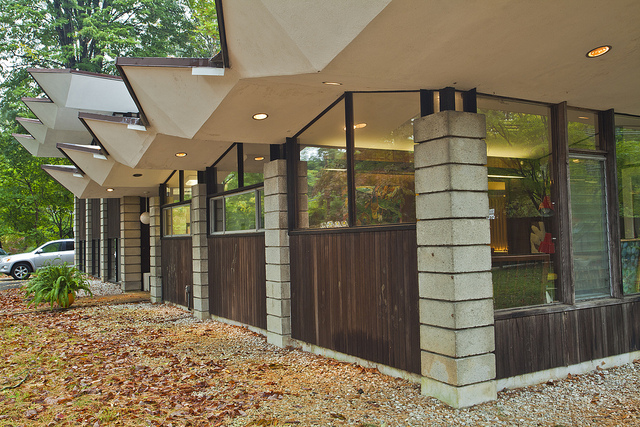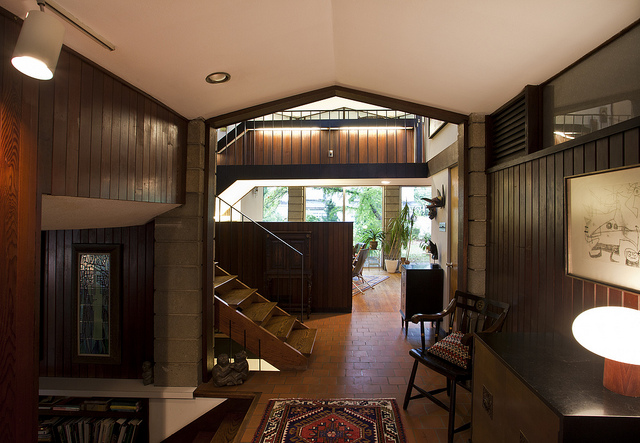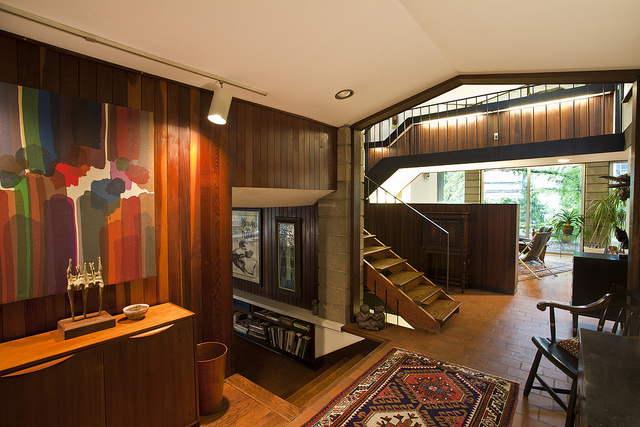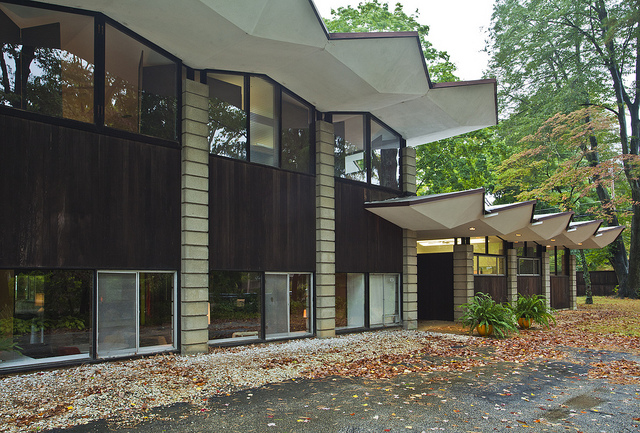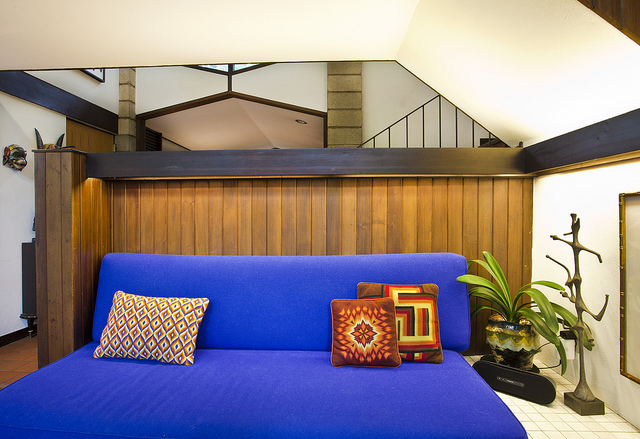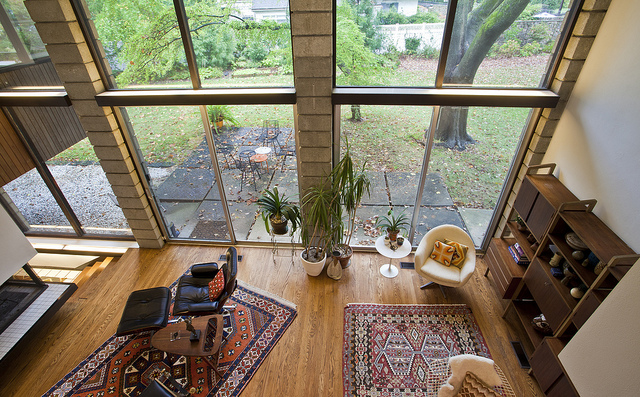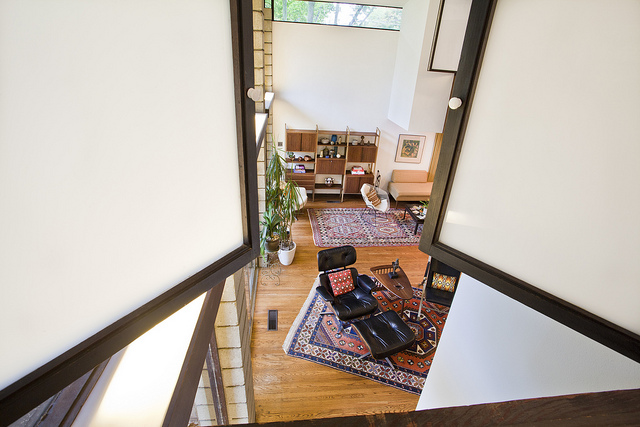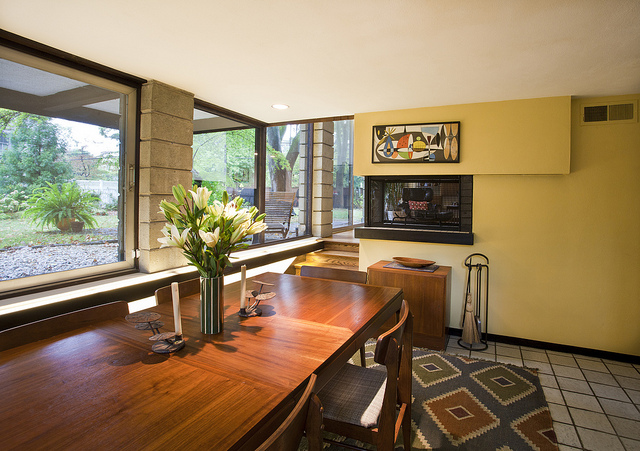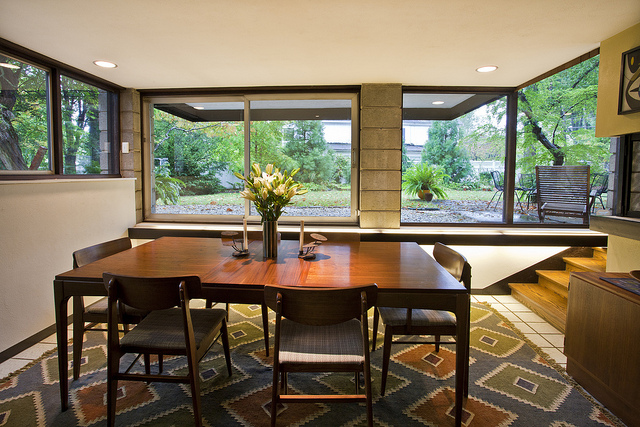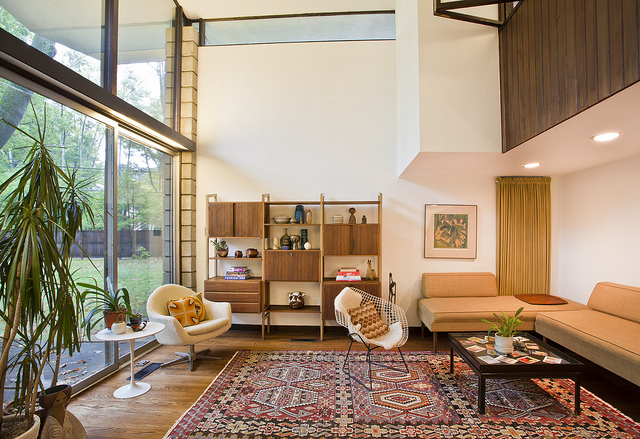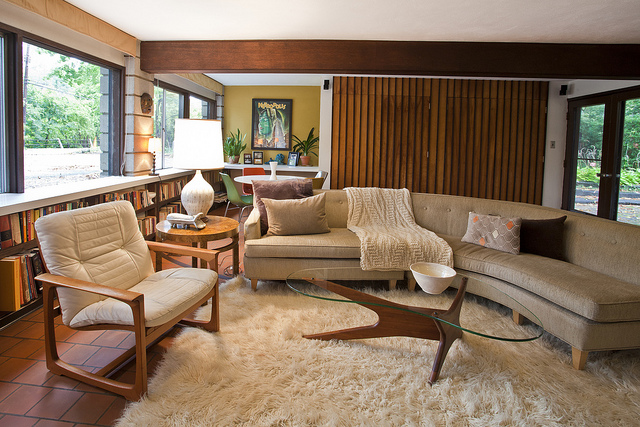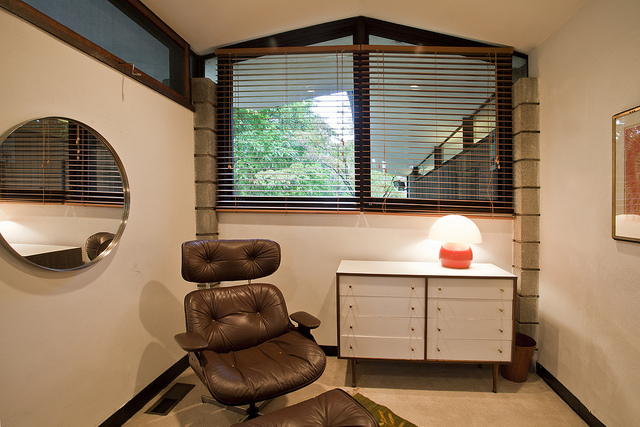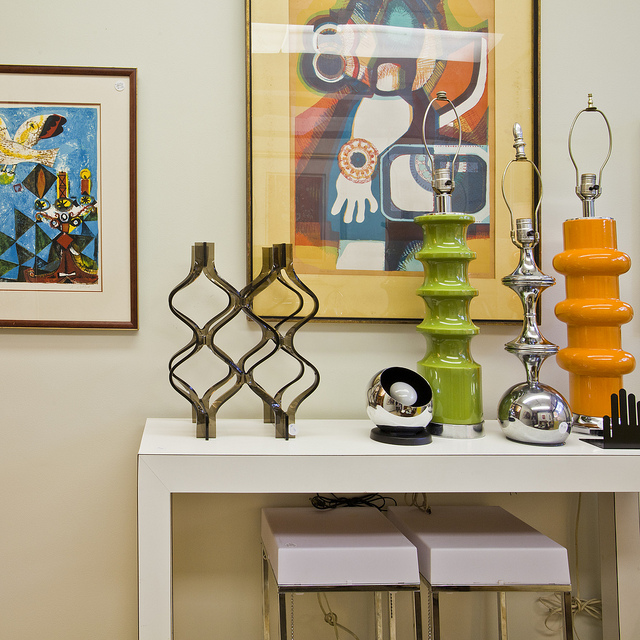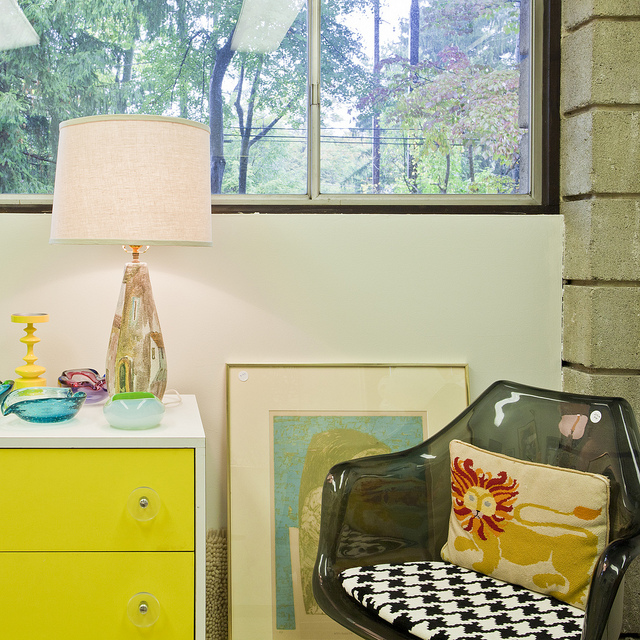 ---
Listing: 2 S Providence Rd, Wallingford, PA, 19086 [At Home Modern]
---